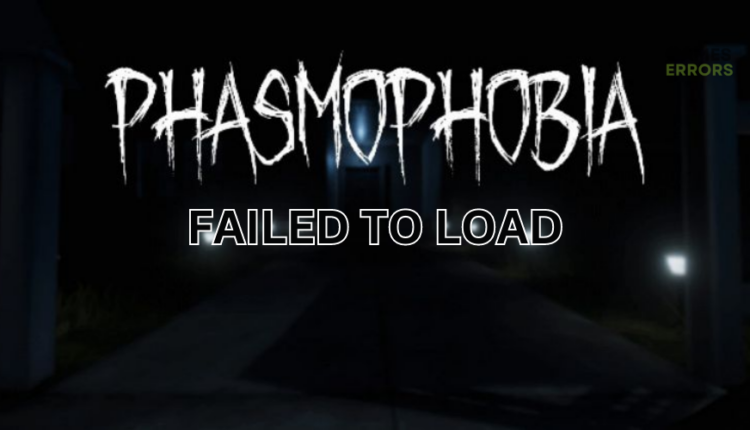 Phasmophobia Failed To Load: Quick And Easy Fixes
The failed to load error in Phasmophobia ruins the gaming experience, but we have foolproof solutions to fix it 👇.
Phasmophobia is a haunted ghost video game with a huge fanbase globally. When players launch the game, many have reported encountering a "failed to load" error. This error prevents gamers from playing with teammates and gets stuck on connecting. Unfortunately, the Phasmophobia failed to load error has plagued players for some time, and developers haven't released any information regarding the error. We have done extensive research and developed possible solutions to help fix this. Check them out to find a solution that works for you.
Why does Phasmophobia keep saying failed to load?
Phasmophobia failing to load is likely a network and connectivity issue. It occurs when your PC fails to connect to the game's servers due to slow network, downtime, outages, or other server-related problems. It may also be caused by faulty, corrupted, or missing network drivers that impede your PC's performance. Luckily, the Phasmophobia failed to load error can be fixed with simple and easy solutions.
How to fix the Phasmophobia failed to load error?
Before doing anything, we recommend performing the following fixes:
Ensure Phasmophobia servers are up and functional. You'll likely face a failed-to-load error if they're down or experiencing outages.
Restart Phasmophobia to reset the system and eliminate errors and glitches.
Check your internet connection to ensure you're not experiencing any network issues affecting connectivity.
Confirm your PC meets the system specifications to play Phasmophobia.
If you encounter the Phasmophobia failed to load error, try these fixes:
1. Switch to a different region
If Phasmophobia servers are experiencing issues in your region, such as downtimes and outages, try switching to a different location. This helps establish a secure connection between your PC and the servers for a successful connection. It may also help with connectivity if the Phasmophobia game isn't available in your region.
To switch to a different region:
Download and install a VPN and follow the on-screen prompts to set it up.
Choose another region that isn't geo-blocked.
Launch Phasmophobia to see if it failed to load.
We recommend using Express VPN, a third-party app that offers DDoS protection while allowing you to play geo-blocked games.
2. Update your network drivers
Time needed: 2 minutes
Using outdated network drivers triggers network and connectivity issues, which prevents games from launching successfully. Update your network drivers to ensure your PC's network connection is stable and functional. To do this:
Device manager

Press the Windows key + X on your keyboard and select Device Manager from the menu that appears.

Expand Network Adapters

In Device Manager, find the Network Adapters tab and click the arrow next to it to expand it.

Right-click your network adapter.

Locate the network driver you want to update from the list of options. Right-click on it, and select Update driver from the drop-down menu.

Choose the update method.

In the pop-up window, select the appropriate method to update your network driver. It's advisable to choose Search automatically for drivers.

Complete process.

Follow the on-screen prompts to complete the process and let your system find and install the latest drivers.

Restart PC

Restart PC and launch Phasmophoia to see if the issue is solved.
Alternatively, get Outbyte Driver Updater – a trusted third-party app that automatically updates and install your network drivers. This saves you time and eliminates the stress of of updating your network drivers manually.
⇒ Get Outbyte Driver Updater
3. Reset your network connection
If your internet connection is stable, but you still encounter the failed to load error in Phasmophobia, try resetting your network connection. A network reset restores all settings to default and removes bugs causing connectivity issues. To do this:
In the Windows search bar, type Network reset and click to open.
You'll see a Reset Now button. Click it and wait for the process to complete.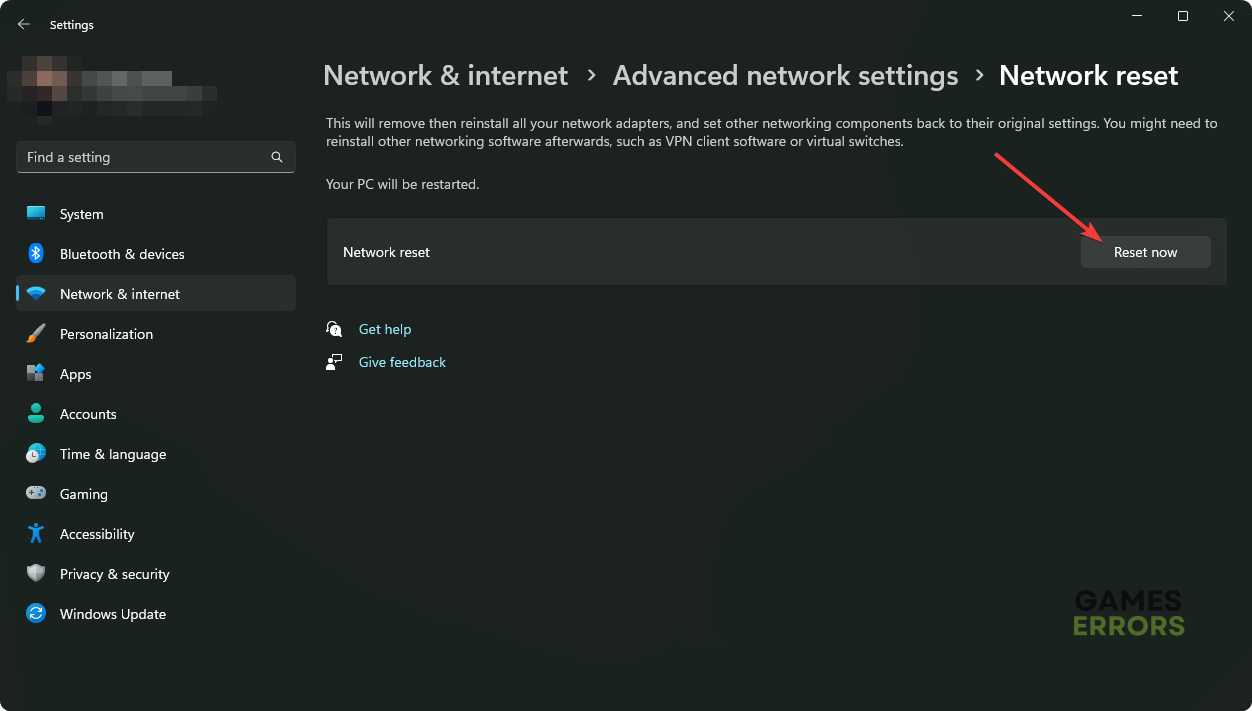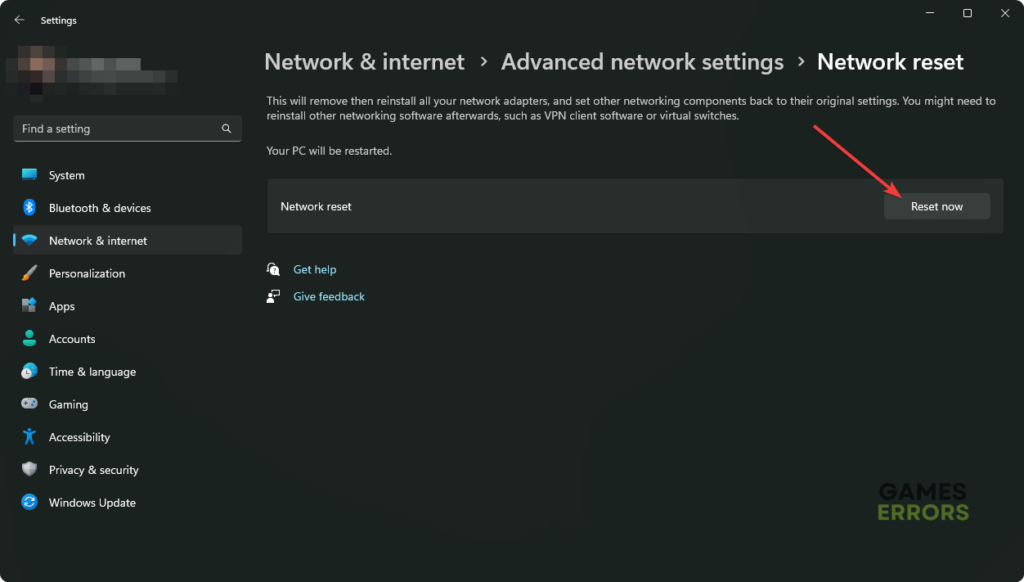 After the reset is complete, your PC will restart.
Now, launch Phasmophobia to see if the issue is solved.
4. Use a wired connection
Wi-Fi connections tend to be slow and don't normally offer fast internet speeds. If you're using a Wi-Fi connection when playing Phasmophobia, consider switching to a wired Ethernet connection. Wired connections provide stable connectivity at faster speeds. Simply connect your Ethernet cable to the PC port and the router/modem. Launch Phasmophobia to see if it loads successfully.
Related articles:
Conclusion
The Phasmophobia failed to load error is any gamer's worst nightmare as it hinders access to the game. Since it's a network and connectivity issue, remember to switch to a different region, update your network drivers, and reset your network connection. Additionally, use a wired connection.