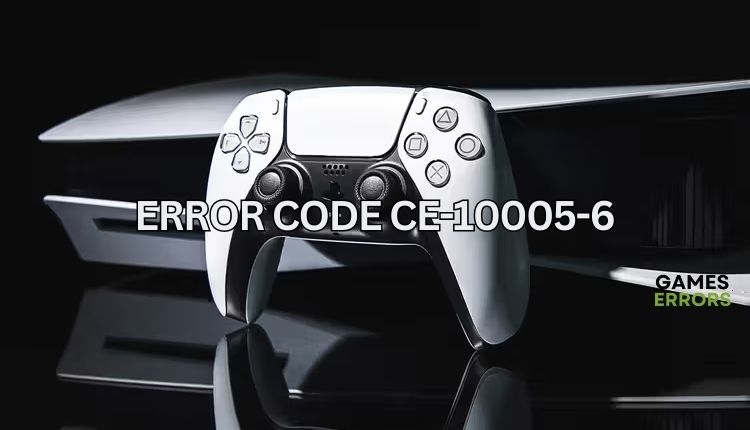 PS5 Error Code CE-10005-6: How to Fix
If you are bothered by error code CE-10005-6 we have a real fix here. 🎮
The PlayStation 5 (PS5) is one hell of a fast console and can regularly leave you speechless when you realize how fast it loads games. Of course, it spins them with amazing detail, sometimes with ray tracing – and often at 60 FPS. And when you add to that the excellent DualSense controller, which with its haptic motors and adaptive triggers, will make it easier for you to immerse yourself in virtual worlds, you will get a full-blooded next-gen experience. Unfortunately, there are some problems here and there that can reduce your gaming experience, such as Error Code CE-10005-6. This error mostly appears when there is a problem installing a game or app on your PS5. This guide will explain why Error Code CE-10005-6 appears on your PS5 and how to fix it.
Why do I get error code CE-10005-6 on PS5?
The most common reasons for seeing error code CE-10005-6 on your PS5 are:
PSN Network Service is down
your internet connection was interrupted during game installation
WiFi connection is slow and unstable
the game disc cannot be read
console's storage space is full
How do I fix the error code CE-10005-6 on PS5?
Before moving on to our specific troubleshooting tips, try these simpler tricks first:
Check the PlayStation Network server status. If PSN is currently down, you must wait for their support to resolve the issue.
Check if the disc is physically damaged or scratched. If the disc is dust-covered, wipe it carefully with a clean microfiber cloth.
Restart the modem and router (unplug the power cords and plug them back in for at least two minutes). Wait until led indicators are back to normal state.
If using WiFi, move the console as close to your router or modem as possible.
Do you still get the error code CE-10005-6 on your PS5? Then do the following:
1. Reinsert the disc
An easy way to eliminate error code CE-10005-6 is to reinsert the physical game disc from the tray. Sometimes it happens that the disk overheats, which leads to an error during installation. Remove the disc for a minute or two and reinsert it into the tray. Also, try this way too:
PS5 must be completely turned off and the power cord removed.
Plug the power cord back into the console.
Make sure the disc is clean and free of scratches.
Gently insert the disc into the tray, and the PS5 will automatically turn on.
Eject the disc from the console; you should have solved the problem.
If you haven't solved the problem, go to the next step.
2. Wait for the download
As long as you download the game, waiting and not interrupting the process would be best. So, avoid doing several simultaneous jobs on the console that may interrupt or interfere with downloading and installing the game. If you use WiFi, make sure that there are no other devices that will affect bandwidth congestion. In any case, if you can, use Ethernet for a more stable and faster connection.
3. Restart PS5
One possible way to fix the error code CE-10005-6 is to restart the console. Do the following:
1. Hold the power button to turn off the PS5 completely.
2. Unplug the power cord for about 15 to 20 minutes.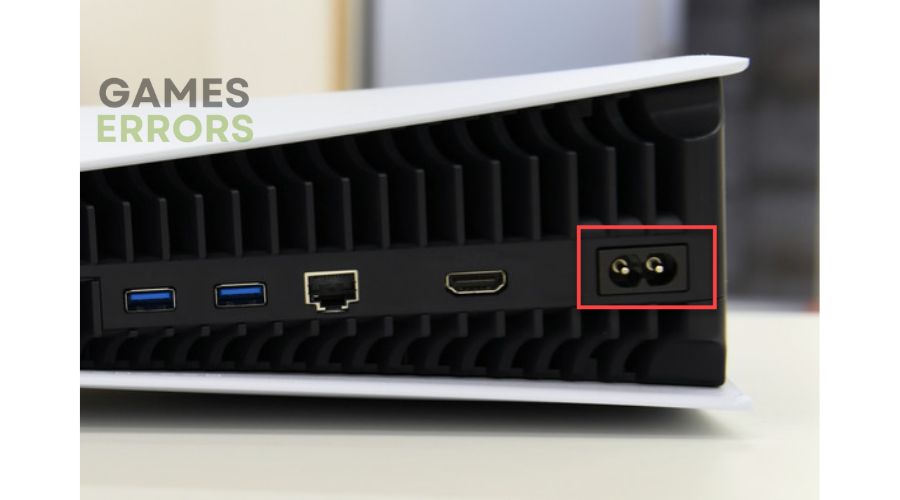 3. Reconnect the power cable and turn on the PS5
If the problem is not solved, move to the next step.
4. Restart PS5 from Safe Mode
Time needed: 3 minutes
If manually resetting your console didn't work, we recommend restarting your PS5 from Safe Mode. With this workaround, you won't lose your data.
Power ON PS5

Make sure the PS5 is turned off. Now, press and hold the power button until you hear two beeps. Release the power button, and your console will enter Safe Mode.

Connect your PS5 controller

Connect your PS5 controller via a USB cable.

Restart PS5

Navigate to the first option Restart PS5. Select it and wait for the console to restart.
5. Increase PS5 storage space
As you know, PS5 has limited storage space (825GB to 1TB) for your games. Lack of storage space can also lead to error code CE-10005-6. Check how much available space you have, and if it is low, you should do the following:
Uninstall some games you rarely or never play, taking up precious SSD space.
Add an NVMe SSD. Note that the PS5 only offers one PCIe Gen4 x4 M.2 NVMe SSD expansion slot, which allows you to add an SSD of up to 4TB capacity.
To expand the capacity, you can add an external hard drive of up to 8TB. Please note that external drives must support USB 3.1 Gen1 (SuperSpeed, 5 Gbit/s) or faster standard.
6. Contact Sony support
If you still face error code CE-10005-6 on your PS5, try contacting Sony support to resolve the issue. Their support can solve any console problem, so don't hesitate to bring them your situation that may be beyond the scope of our solutions here.
Related articles:
Conclusion
We hope that one of our solutions will help you solve error code CE-10005-6 on your PS5. However, don't hesitate to comment below for additional questions or suggestions.