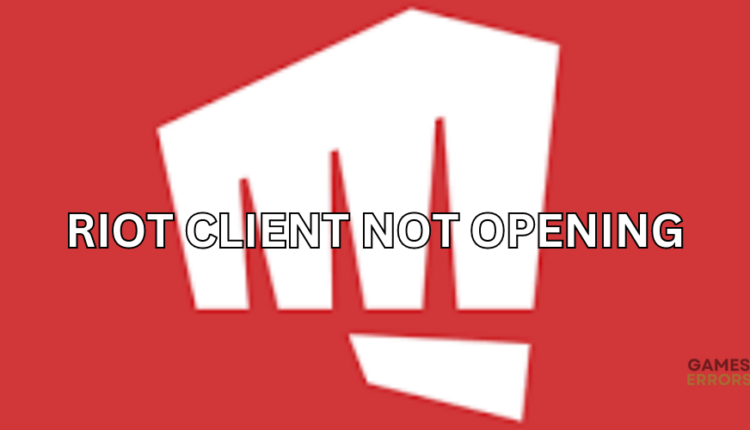 Riot Client Not Opening: Try These Fixes
Game launchers not opening can be frustrating, especially when all you want to do is play. Luckily, we can help you fix this below. 😉
Riot Games is a famous game development company known for creating the popular online multiplayer games League of Legends and Valorant. The Riot Client is the launcher and platform Riot Games uses to manage and update their games, including LoL. Unfortunately, many users report experiencing the Riot Client not opening error, preventing them from accessing or playing the game. Luckily, we have compiled a few possible workarounds that may help fix the issue. Check them out to find a solution that works.
What causes the Riot Client not opening error?
The exact cause of the Rito Client launcher not opening is not known, but some possible causes include the following:
Outdated graphics drivers
Issues with game files
Antivirus/Firewall interference
Excessive background processes
Internet connection issues
Outdated game version
How to fix Riot Client not opening error?
Before doing anything, as a pre-check, do the following:
Run the launcher as an administrator: Allow Riot Client to run with administrative privileges to ensure the game runs smoothly without crashing.
Disable background applications: Certain third-party software running in the background can cause interference with your launcher, so disable them to ensure Riot Client opens.
Disable Antivirus/Firewall: Your Antivirus/Firewall may block the Riot Client preventing it from opening. Disabling this ensures the application launches successfully.
If these don't work, try the following fixes:
1. Make sure the Riot Client process is not running in the background
In some cases, applications or programs may not appear on the screen even though they're already running in the background. This can prevent the program from opening, especially if you try to open an application multiple times by double-clicking on it. To ensure the Riot Client opens successfully, ensure it's not running in the background. Here's how to do this:
Right-click the taskbar and select Task Manager.
Once it's opened, find and right-click the Riot Client processes one by one and click End Task.
Now try to launch Riot Client to see if it's opening.
2. Update your graphics card
Time needed: 4 minutes
Using outdated graphic card drivers may cause issues when opening Riot Client. Ensure you have the most recent version of your graphics driver installed to prevent frame rate problems. Here's how to do this:
Run box

Press the Windows key + R to open the run box

Device manager

Type devmgmt. msc and click OK to open Device Manager.

Display adapters

Double-click display adapters to view the list of graphic drivers on your PC.

Update driver

Right-click on the dedicated driver you're using and choose Update driver.

Install

Select Search automatically for drivers and let Windows find and update drivers.

Open

Open Riot Client to see if the issue is solved.
You can also install Outbyte Driver Updater – a trusted third-party app that automatically updates and installs your GPU drivers hassle-free. It saves you the hassle and time required to manualy update your drivers.
⇒ Get Outbyte Driver Updater
3. Change compatibility standards
The Riot Client may refuse to open due to the current compatibility changes in Windows. In this case, changing the compatibility settings may help solve this. Compatibility settings allow you to disable Windows full-screen optimization and run the program with the old version of Windows. Here's how to change compatibility settings:
Right-click the Riot Client launcher and go to the Properties. If you don't have a shortcut, navigate to your Riot Client folder, right-click the RiotClientServices, and go to Properties.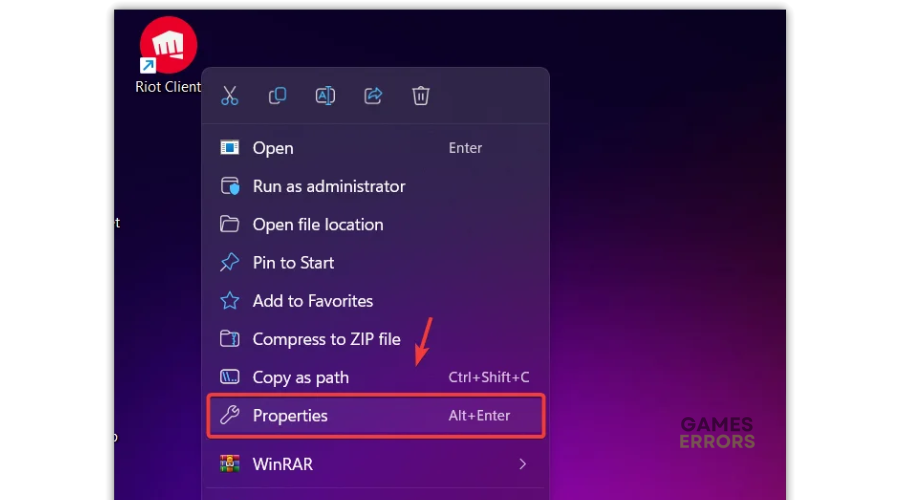 Go to Compatibility, tick the "Run this program in compatibility mode for" option and Choose your Windows version from the menu. You can also try selecting an older version of Windows from the menu.
Tick Disable full-screen optimization.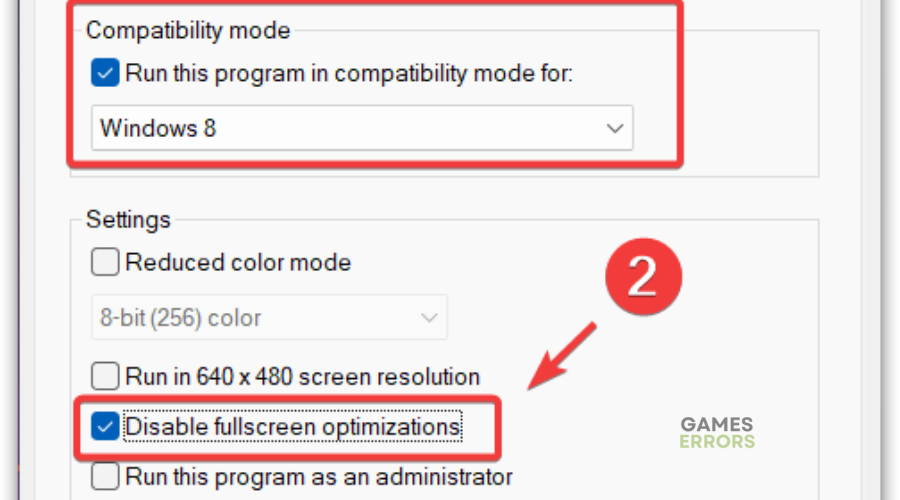 Click Apply and click OK.
4. Add Riot Client to your Firewall exception list
Antivirus/Firewall can block specific applications, such as games and their launchers, for security reasons. This may prevent them from launching or opening. Adding Riot Client as a Firewall exception allows the launcher to open successfully. Here's how to do this:
Open the Windows Search Box.
Type Windows Security and press enter.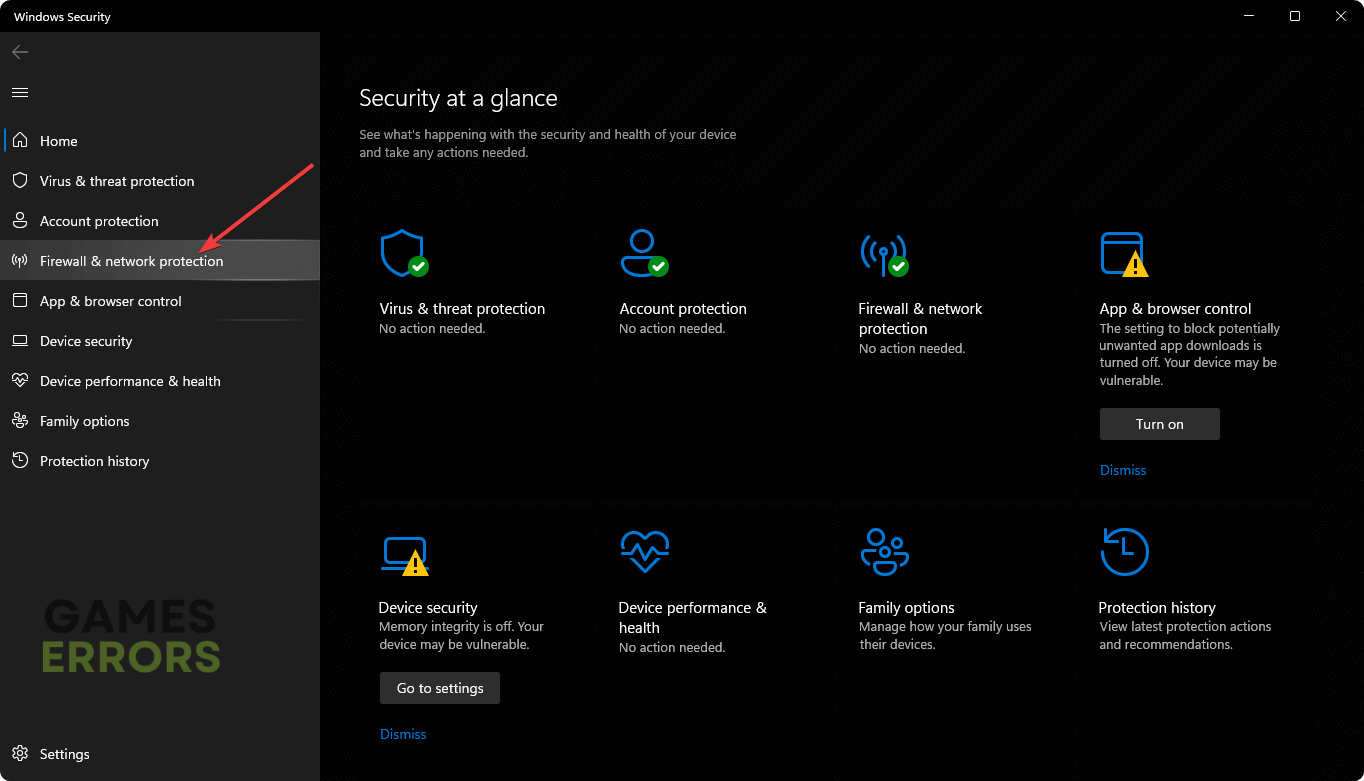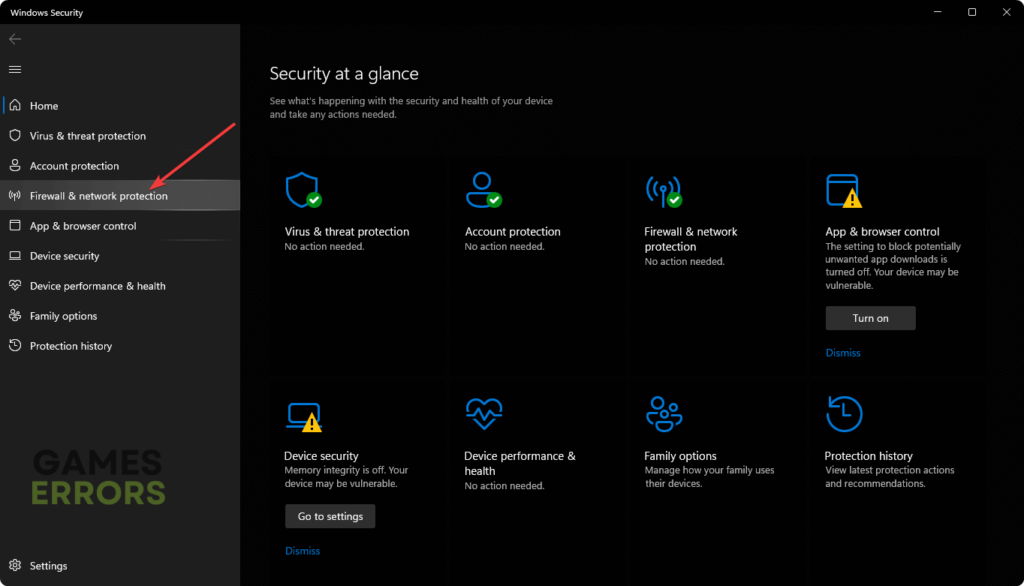 Click on Allow an app through the Firewall.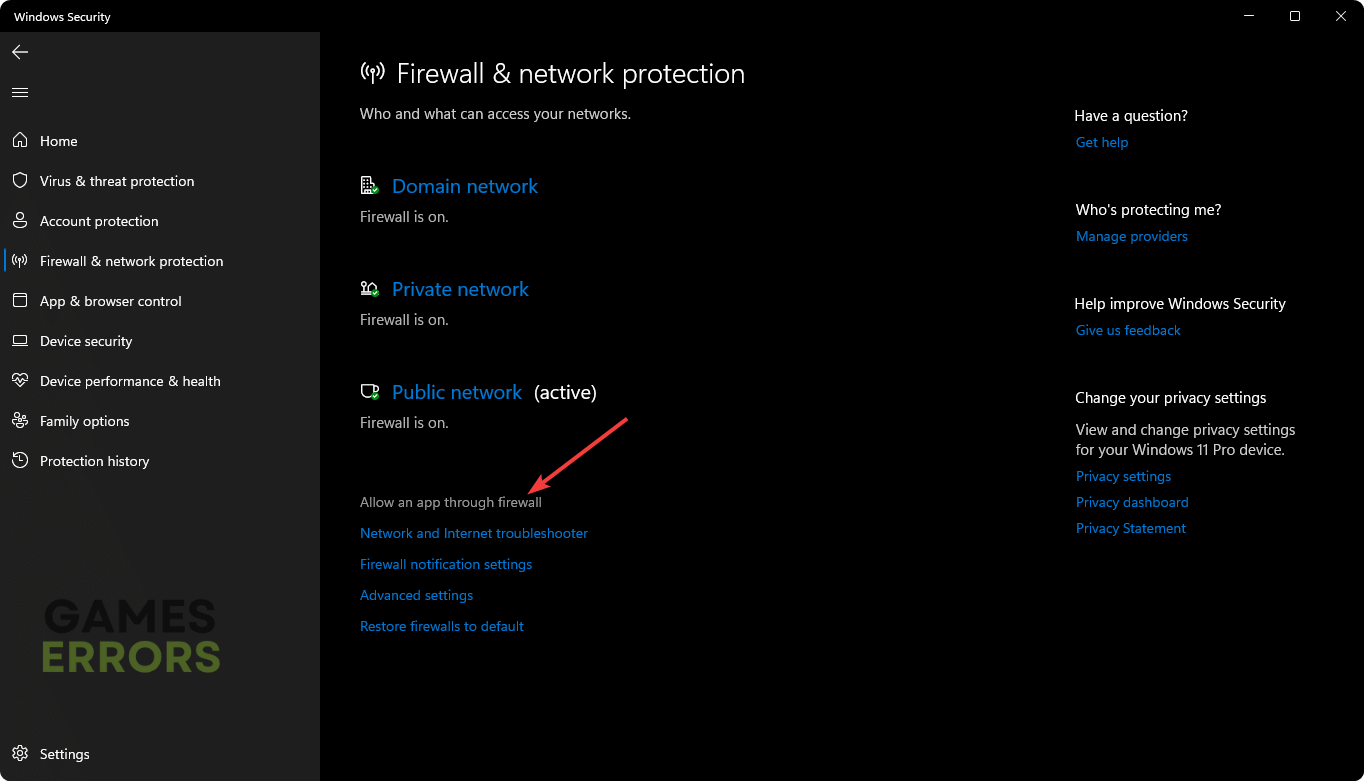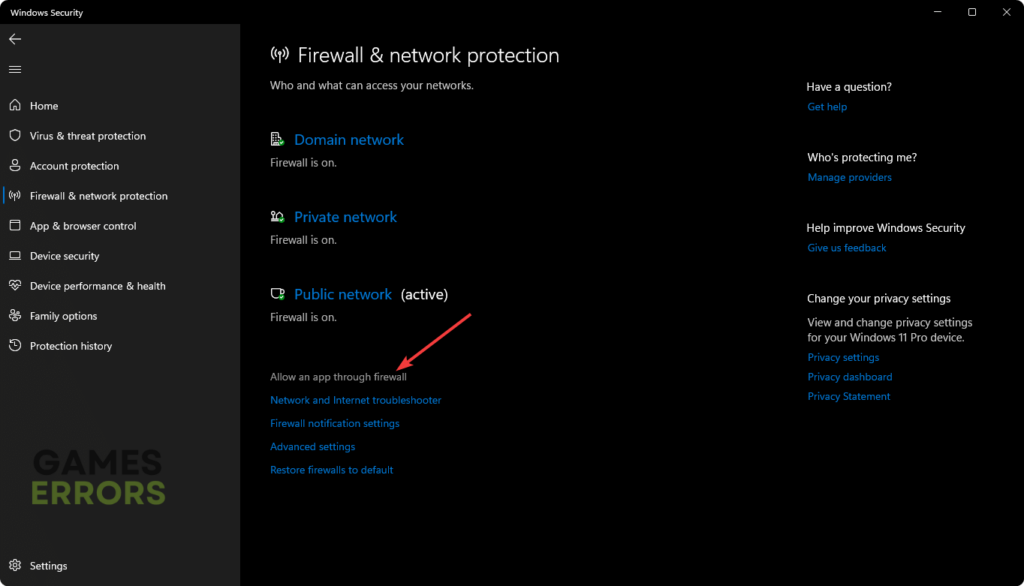 Click on Change settings.
Check the Private and Public for Riot Client.
Click on OK to save it.
Restart Windows.
Try opening the Riot Client to see if the issue is solved.
Conclusion
That's it. Hopefully, you find a solution for the Riot Client not opening error. If you're interested in troubleshooting Riot Client games, learn Valorant Error 59: 3 Best Methods to Resolve This Issue.
If you have additional comments and questions, leave them below.