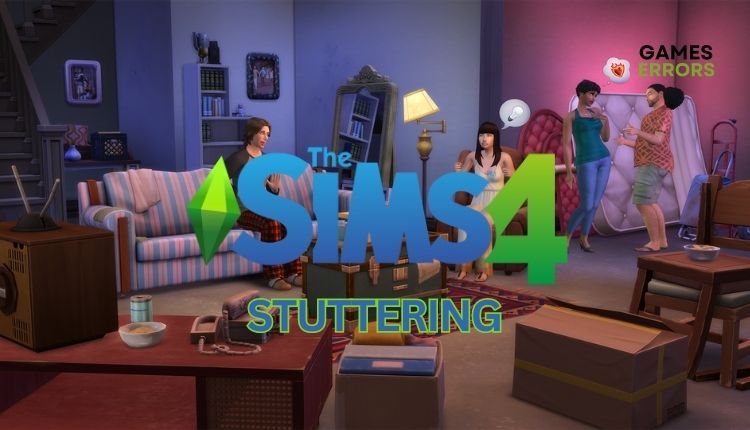 Sims 4 Stuttering: How To Make It Run Smoother
With our tips, you will fix stuttering in Sims 4 to enjoy the game without hindrances. 🎯
X
INSTALL BY CLICKING THE DOWNLOAD FILE
The Sims 4 is a game that manages to be both new and familiar. It offers a comfortable and enjoyable experience without being overwhelming. Although imperfect, it is still an excellent choice for long-time fans. It's like moving into a new home for those who love the game. Occasionally, the game may experience stutters or freezes, even with a high-performance gaming setup. In light of this issue, we have developed a guide to assist you in resolving Sims 4 stuttering on your computer.
Why does Sims 4 stutter on my PC?
The problem of Sims 4 stuttering on your PC can be due to several reasons:
you have a low-end computer
outdated graphics driver or Windows OS
issues with the overlay app
corrupted game files
demanding in-game graphics settings
problematic game mods
How do I fix stuttering in Sims 4?
First, do these more straightforward steps:
Check Sims 4 recommended system requirements. You may need to boost your hardware.
Restart the game or your PC. It may be a temporary glitch that will be resolved by restarting the computer.
Run the game as administrator from the installation folder.
If you followed all the preliminary steps but the problem still exists, do the following:
1. Update your GPU driver
Outdated graphics drivers are one of the most common causes of game problems, and updating is the first step we recommend.
1. Right-click on Start and choose Device Manager.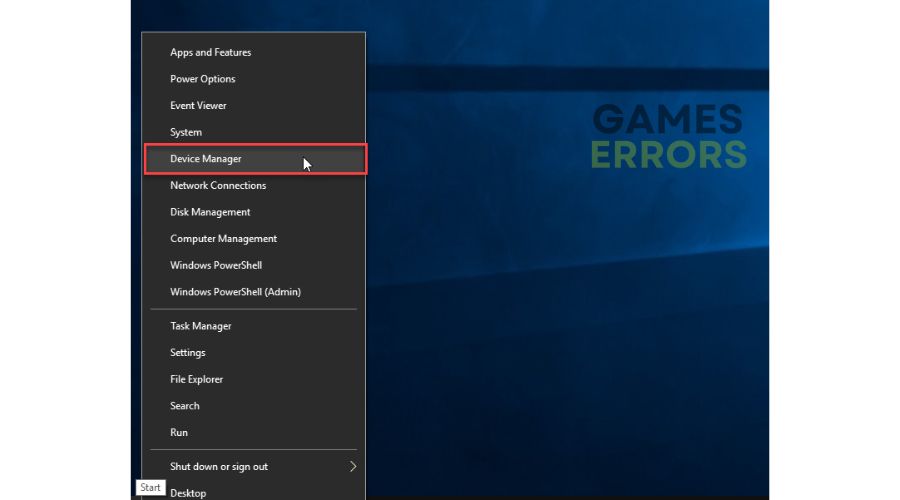 2. Double-click on Display adapters to expand it.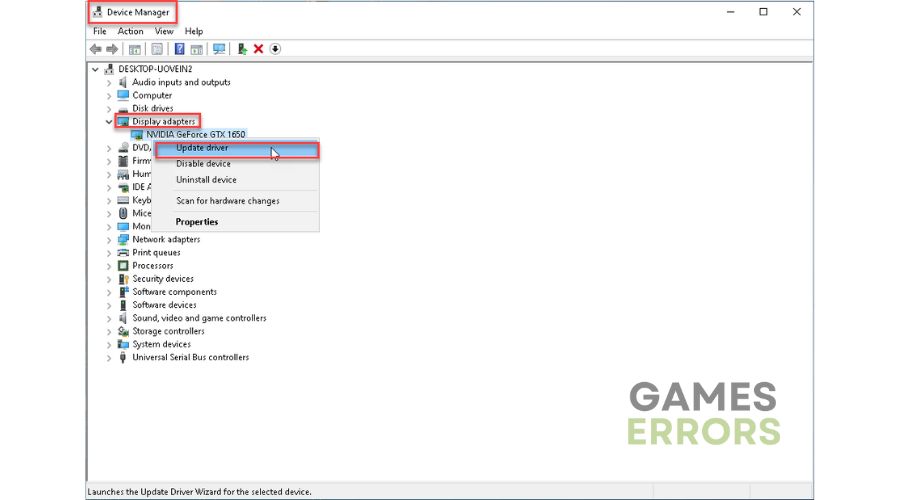 3. Right-click on your graphics card and click Update driver.
4. Windows will automatically check for an available update; if there is a new version, it will download and install it.
📌 If there are no new updates you have checked previously, visit the official website of AMD, NVIDIA, or Intel and download the latest version.
ℹ️ Here, we want to highlight that you can easily ensure that all your system drivers are up-to-date with the help of the Outbyte Driver Updater tool. This approach will save you time and eliminate any confusion about the status of your drivers.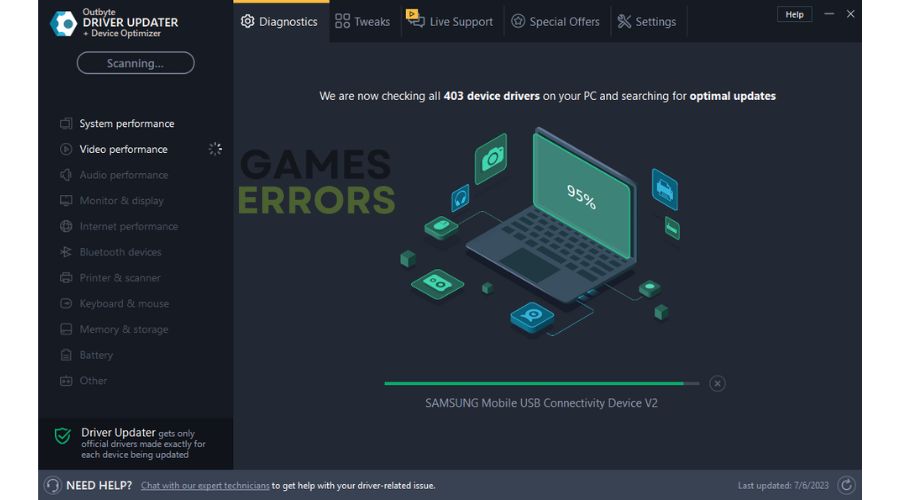 2. Remove game mods
Mods in Sims 4 are fan-made and not official game features. They may cause issues like stuttering. If this happens, try moving the Mods folder to a new location as a temporary fix.
1. Close the Sims 4 and restart your PC.
2. Upon restart, open Windows Explorer and navigate to the Sims 4 installation folder.
3. Move the Mods folder to your desktop.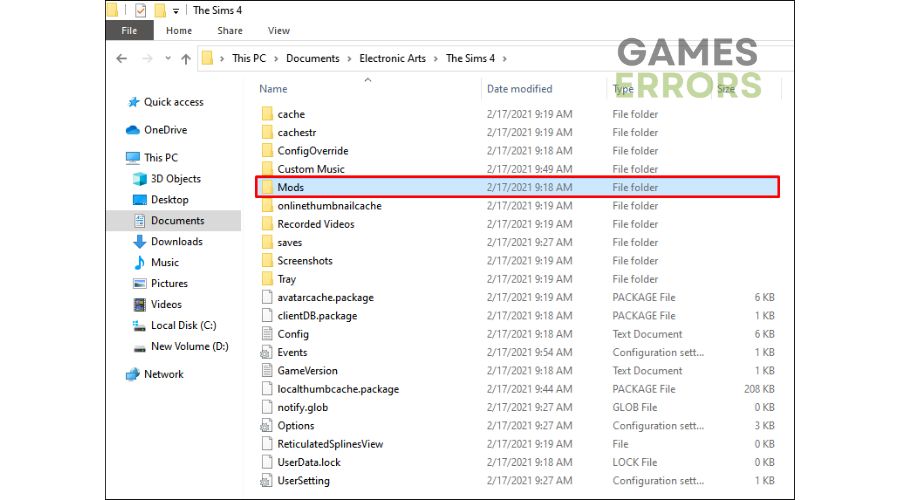 4. Start Sims 4 and check whether the stuttering issue still occurs.
3. Go offline and disable the overlay
If you're not using multiplayer, we recommend disabling online features before starting a game:
1. Launch EA App.
2. Click on three stripes in the upper-left corner of the EA App and select Go offline.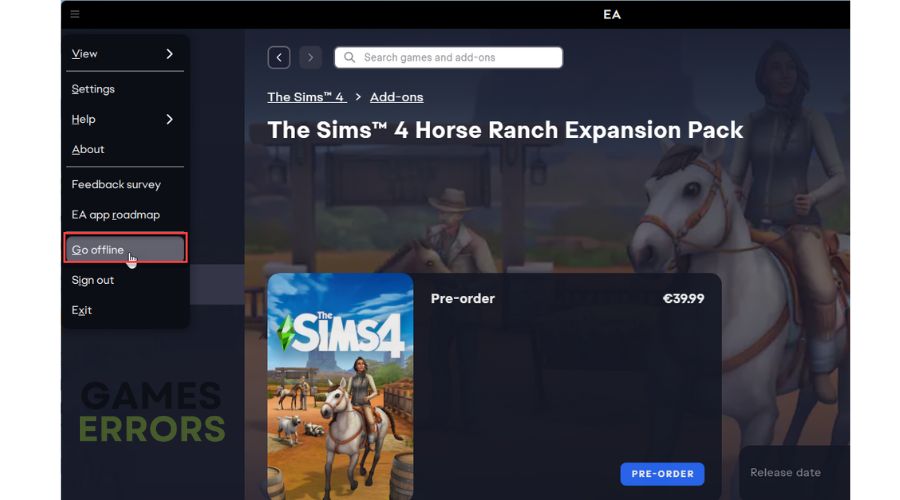 3. Now, select Settings from the menu. Navigate to the Application tab.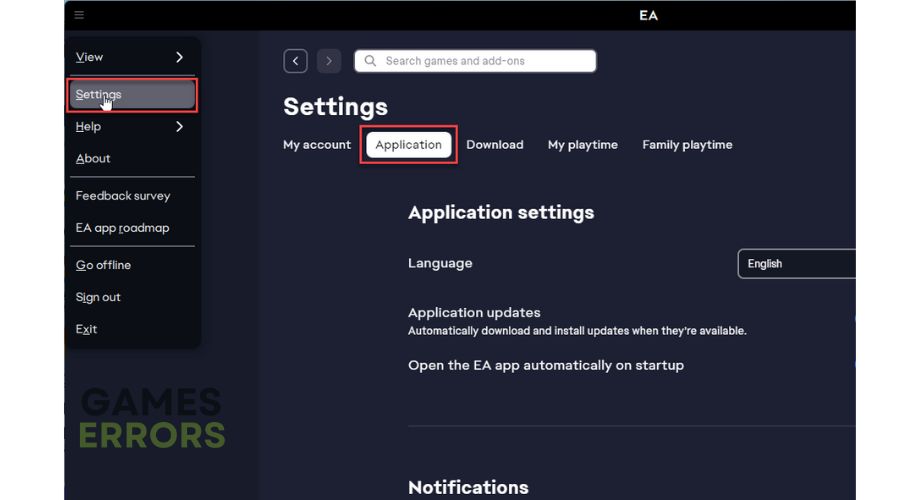 4. Scroll down and disable In-game overlay.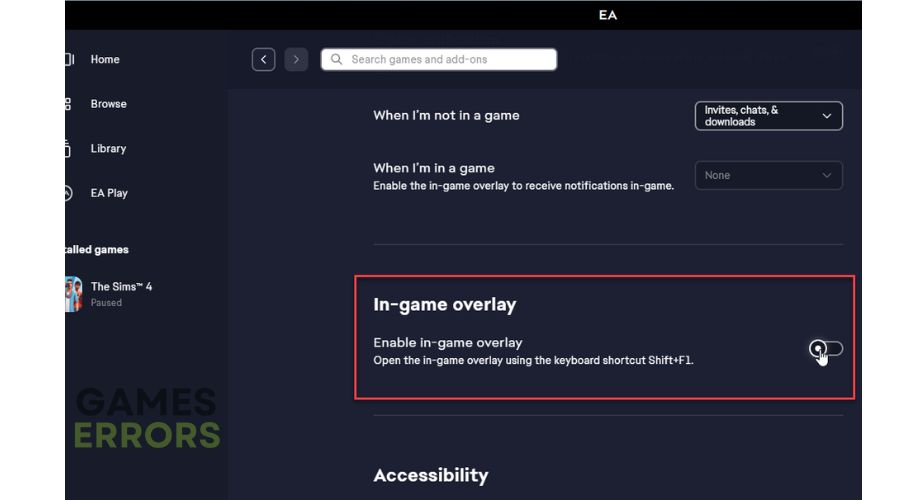 5. Restart EA App and launch Sims 4 to check if the stuttering issue is gone.
4. Disable fullscreen optimizations
Time needed: 2 minutes
Sometimes Fullscreen Optimizations can cause game performance issues. Try to solve the Sims 4 stuttering problem as follows:
Open Windows Explorer

Press the Win+E keys and navigate to the Sims 4 installation folder.



Locate the Sims 4 executable file

Right-click on the TS4_x64.exe and select Properties.


Disable fullscreen optimization

Go to the Compatibility tab and click the Disable fullscreen optimization checkbox. Then click on the Change high DPI settings.


Change high DPI settings

Click the Change high DPI settings and select the Override high DPI scaling behavior checkbox. Choose the Application form drop-down menu.


Save changes

Click on Apply and then OK to confirm and save changes. Run Sims 4 to make sure the stuttering is gone.
5. Optimize in-game settings
Another effective solution to address the issue of stuttering in games is optimizing the graphics settings within the game, which can provide a tangible improvement. Do the following:
1. Launch Sims 4 and go to the Game Options.
2. Select Graphics settings and adjust like in the picture below.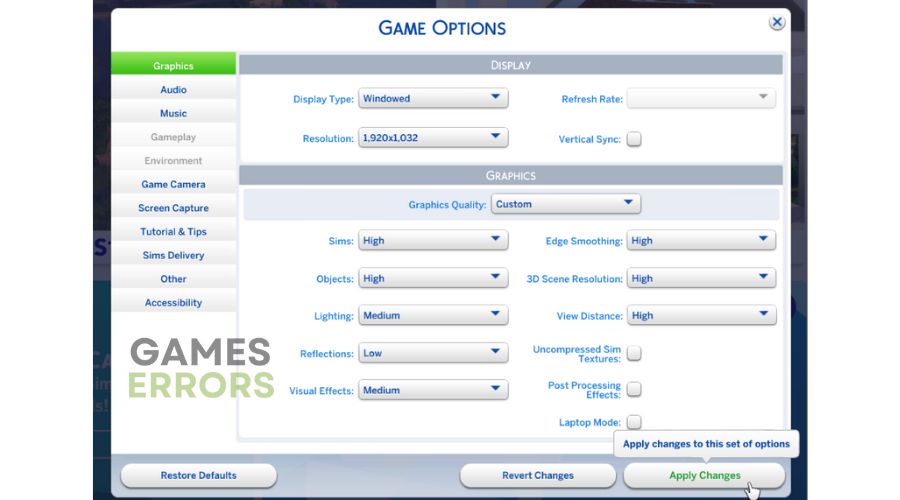 Extra steps
If you still have a stuttering issue in Sims 4, consider these options:
Update Windows to the latest version.
Update DirectX, .NET Framework, and VCRedist.
Temporarily disable firewall and antivirus software.
Change Power Mode in Windows to Best Performance (Right-Click on the Start and choose Power Options>Power Mode)
Perform clean boot (Ctrl+Shift+Esc and Disable all unnecessary apps from Startup).
Reinstall game.
Conclusion
We hope some of our tips will solve Sims 4 stuttering, and you can enjoy the game without any issues. However, if you still have problems, share them in the comments section.