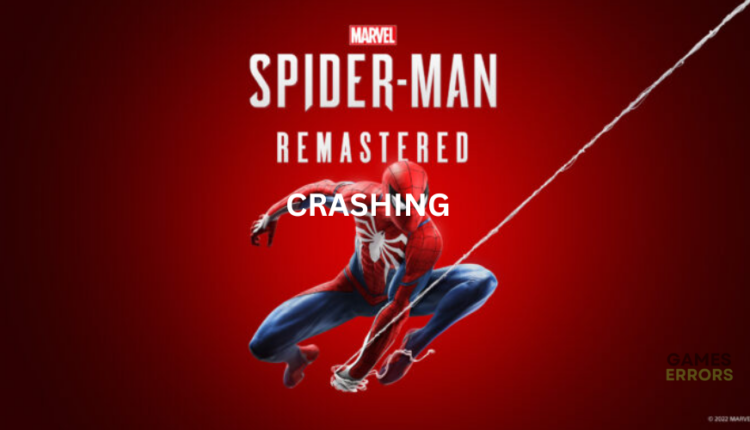 Spiderman Remastered Crashing On PC [FIXED]
When a game crashes it completely gets in the way of fun. Luckily, we can help you fix this in Spiderman Remastered 😉.
X
INSTALL BY CLICKING THE DOWNLOAD FILE
Marvel's Spiderman Remastered is an action-adventure game recently released for the PC version and is available at the Steam and Epic Games stores. Unfortunately, most gamers report the title doesn't play well on their PCs. The game crashes midway or at the startup or freezes and becomes unresponsive in the middle of gameplay. This can be frustrating when all you want to do is play. Luckily, we have compiled a few possible workarounds that may help fix this issue below.
Why does Spider-Man Remastered keep crashing?
Spiderman Remastered keeps crashing because of issues with the PC compatibility and the game's system requirements. An outdated game version or a corrupted or missing game file can also cause Spiderman Remastered alt tab crashing. Other issues that may cause the Spiderman Remastered crashing on desktop problem include missing or outdated graphics driver, DirectX issues, unnecessary background running tasks, and antivirus or firewall software.
How do I fix Spider-Man Remastered crash on PC?
Before we start the troubleshooting steps, as a pre-check, do the following:
Check hardware requirements: Confirm whether your PC meets the minimum and recommended specifications for playing Spiderman Remastered. If it doesn't, the game will likely crash on startup, so upgrade your PC.
Verify the integrity of game files: Verify and repair the integrity of Spiderman Remastered game files to eliminate temporary bugs and glitches that may cause the game to crash. We have a complete guide on how to verify and repair the integrity of game files.
Update DirectX: An outdated DirectX version may affect how your PC communicates with Spiderman Remastered servers, causing crashes, so update it.
Run the game as an administrator: Allow Spiderman Remastered to run with administrative privileges to ensure the game runs smoothly without crashing.
Disable background applications: Certain third-party software running in the background can cause interference with your games, so disable them for improved gaming performance.
If these don't work, try the following fixes:
1. Stop overclocking or turbo-boosting your PC
It's normal for gamers to turbo-boost the graphics card or overclock their CPU to gain a better FPS. However, this may cause crashing issues when launching Spiderman Remastered. We strongly recommend resetting these components to the manufacturer's specifications to prevent this. Here's how to do this:
Access to BIOS setting at system boot.
Access the Advanced menu.
Access CPU Configuration.
Access CPU – Power Management Control.
Switch Turbo Mode setting to Disable.
Click Exit Menu.
Select Save Changes and Reset, then reboot the System.
2. Update your GPU card driver
Time needed: 4 minutes
Using outdated graphic card drivers may cause crashes when playing Spiderman Remastered. Ensure you have the most recent version of your graphics driver installed to prevent frame rate problems. Here's how to do this:
Run box

Press the Windows key + R to open the run box

Device manager

Type devmgmt. msc and click OK to open Device Manager.

Display adapters

Double-click display adapters to view the list of graphic drivers on your PC.

Update driver

Right-click on the dedicated driver you're using and choose Update driver.

Install

Select Search automatically for drivers and let Windows find and update drivers.

Launch

Launch Spiderman Remastered to see if the issue is solved.
You can also install Outbyte Driver Updater – a trusted third-party app that automatically updates and installs your GPU drivers hassle-free. It saves you the hassle and time required to manualy update your drivers.
3. Disable overlays
Some users have fixed the crashing issue in Spiderman Remastered by manually turning off overlay apps. Here's how to do this:
Discord overlay
Open the Discord app and click User Settings at the bottom.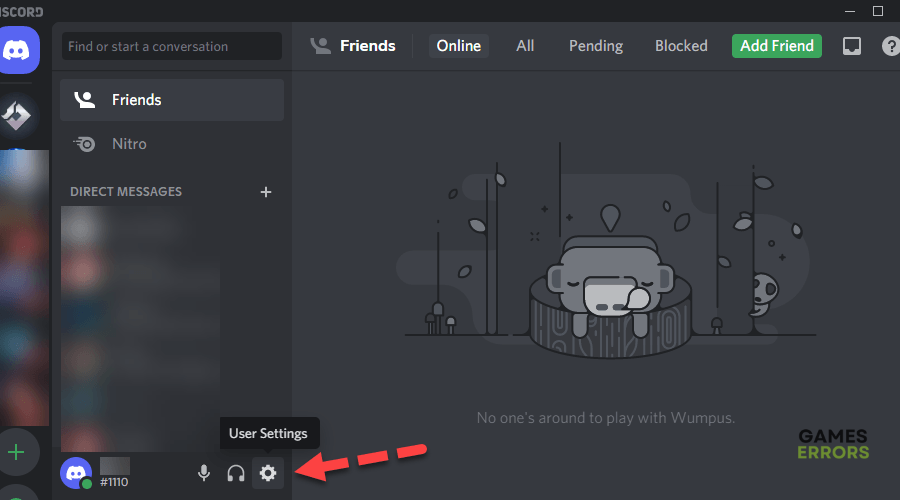 On the pop-up window, navigate to Game Overlay.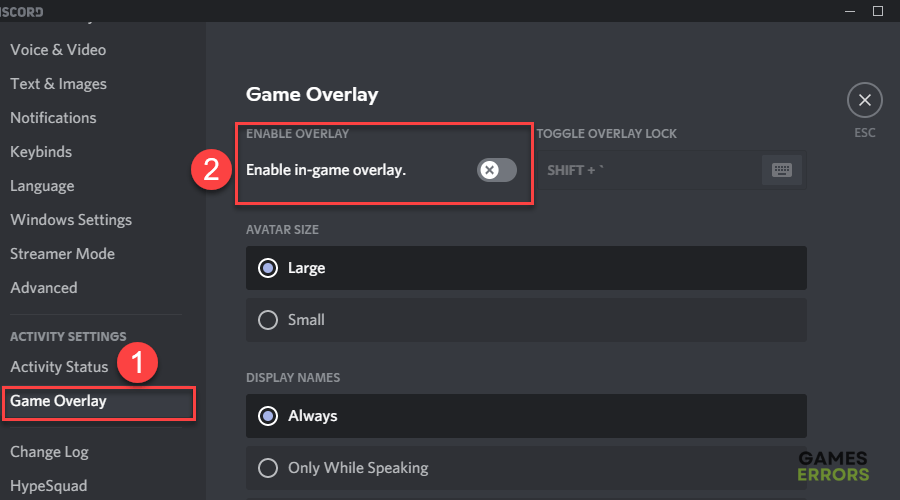 Turn off the toggle marked Enable in-game overlay.
NVIDIA overlay
Open GeForce Experience.
Select Settings in the top-right corner.
On the General panel, switch off the Share settings.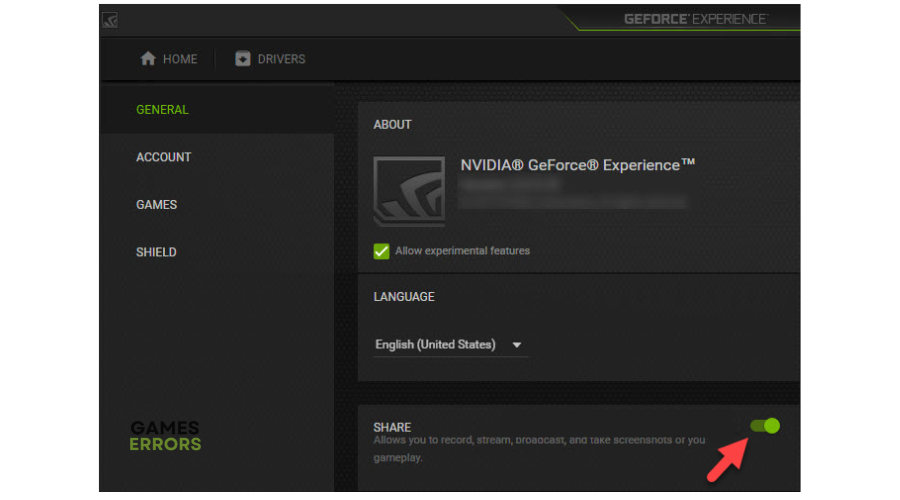 Once you've manually turned off all overlays, relaunch your Spiderman Remastered game to see whether the crashing issue is fixed.
4. Set high performance in graphics preference
This solution allows your operating system to allocate more resources to Spiderman Remastered, ensuring the game doesn't crash. Here's how to do this:
Go to Windows Settings.
Go to System and click on Display.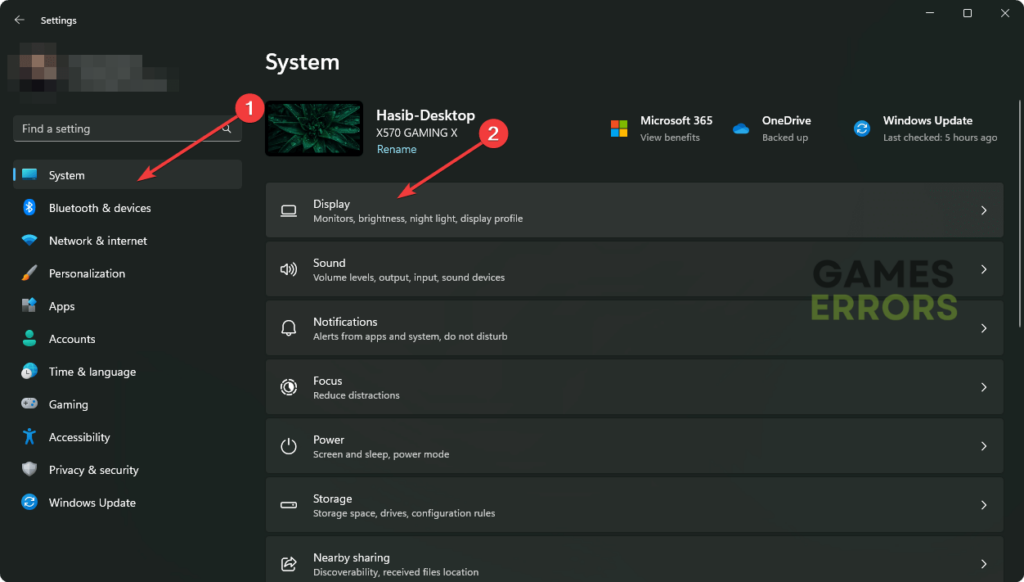 Navigate to Graphics.
Select Spiderman Remastered from the list and click on Option.
Tick High performance in the graphics preference window.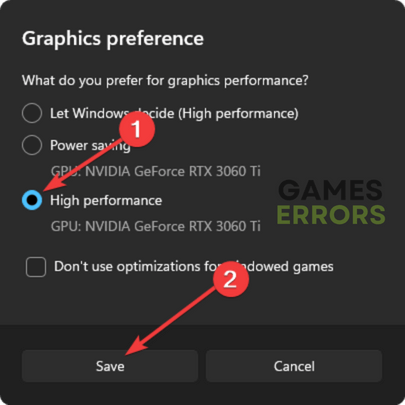 Conclusion
That's it—hopefully, one of these fixes for the Spiderman Remastered crashing issue. Work your way down the list to find a solution that works for you. If you have any more fixes or additional comments and questions, leave them below.