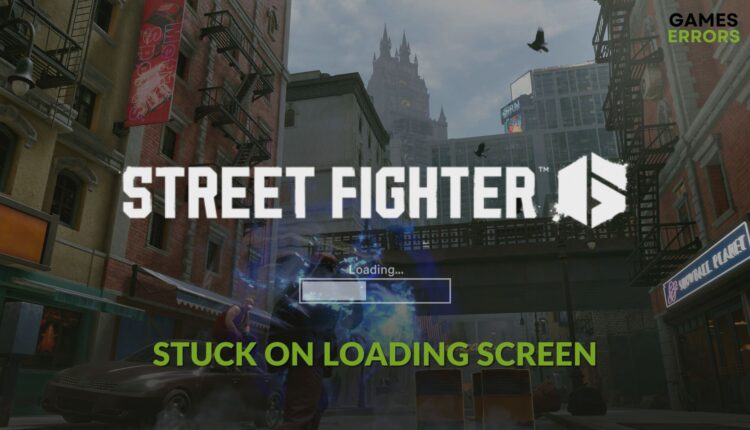 Street Fighter 6 Stuck on Loading Screen: Best Ways to Fix
Update the display driver and follow these tricks if SF6 gets stuck while loading 🎯
Is Street Fighter 6 stuck on the loading screen on your PC? Since the release, including the demo version, a lot of gamers have been encountering this problem. This article will explain why it happens and how to fix it.
The SF6 is a very anticipated game, particularly for Street Fighter lovers. Compared to the previous SF4 and SF5, CAPCOM has made this one a bit different. They have brought so many new features.
However, if this title doesn't load or freezes on the loading screen, you won't be able to get the new gameplay experience.
What causes Street Fighter 6's infinite loading screen?
Usually, if your PC has any of these issues, the new SF6 will take forever to load:
System requirements: If your PC doesn't meet the system requirements, SF6 will get stuck while loading.
Problematic GPU driver: Outdated, buggy, or faulty graphics card drivers also can cause infinite loading screen issues on Street Fighter 6.
Problematic components: The SF6 may take an infinite amount of time to load if related game files and components get corrupted.
Improper settings: Problematic and improper settings also can cause this type of issue.
How can I fix Street Fighter 6 stuck on the loading screen?
First, you should confirm that your computer meets the system requirements of Street Fighter 6. Then, do these things before going through the main steps:
Install Microsoft Visual C++ and DirectX Runtime and restart your PC.
Enable high-performance mode.
Ensure that your PC doesn't have any disk-related problems.
Disable your antivirus, firewall, and other security programs.
Then, follow these methods one by one to get rid of the infinite loading screen on SF6:
1. Update the graphics card driver
Time needed: 2 minutes
If Street Fighter 6 gets stuck on the loading screen, update the graphics driver to the latest version. It has a very good chance to fix the problem.
Click on Search automatically for drivers.
Complete the process.
Restart your PC.
We suggest you use Outbyte Driver Updater to update the graphics driver. This tool is more powerful and capable than the built-in device manager. That's why it can find the most accurate latest official driver and install it on your PC, which helps to fix infinite loading screen issues on SF6.
2. Update the game
As this is a relatively new game, it will get frequent updates with bug fixes. To update this game faster, do these things:
Open the Steam desktop app.
Go to the game library.
Go to the Updates tab.
Relaunch Steam.
Now, Steam will install the available update for SF6 before anything else. It may solve your problem.
3. Repair the game files
Repairing the game installation files is one of the best methods to try if Street Fighter 6 becomes stuck on the loading screen. Here are the steps to follow:
Go to the Steam game library like before.
Right-click on Street Fighter 6 and then click on Properties.
Wait for a while until it finishes the process.
If you still play this game's previous edition, learn the methods to solve Street Fighter V not launching if needed.
4. Run as an administrator
Go to the Steam game library.
Right-click on Street Fighter 6, go to Manage, and then click on Browse local files.
Right-click on StreetFighter6.exe and go to Properties.
Navigate to the Compatibility tab.
Click on Apply and OK.
After that, run SF6 and see whether it still takes forever to load or not.
5. Run in clean boot
Press Win + R to open Run.
Type msconfig and hit Enter.
Go to the Services tab.
Click on Apply and OK.
Relaunch Street Fighter 6 and see whether the problem still exists. If not, it means a third-party service is the main problem. Find it out and uninstall it from your PC. Then boot into normal mode.
Extra methods:
The problem may still exist. In this case, do these things:
Lower the in-game settings and try again.
Re-install the game on an SSD.
Update Windows to the latest version.
Re-install Steam.
Hopefully, the above methods will solve Street Fighter 6 stuck on the loading screen. Let us know in the comment box if you have any other better suggestions.
If you encounter any issues or errors while playing your favorite games and require support, feel free to contact us here. Our team is always ready to assist you and ensure your gaming experience is seamless and enjoyable.