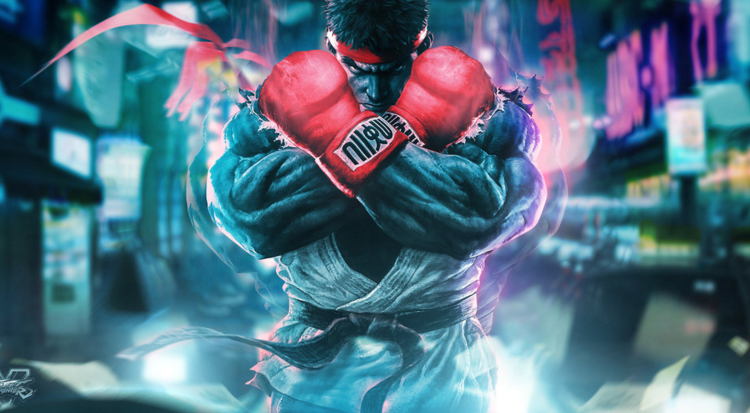 Street Fighter 5 Not Launching Issue: Fast and Effective Fixes
Many players claimed that Street Fight V is not launching, but there are always solutions to fix it without effort! ✨
Street Fighter V is one of the greatest fighting games, but it seems like it is sometimes not launching, which can be a pretty annoying issue.
These issues can be extremely frustrating. Fortunately, there are several steps you can take to troubleshoot and resolve them.
What can I do if Street Fighter V is not launching?
If Street Fighter is not launching, make sure you verify if your system is meeting the minimum requirements for running the game. This is an important step, so we suggest not skipping it. Also, you can try updating your drivers, turning off unrequired processes, allowing the game through the Windows Firewall, and if it doesn't work, disabling them for a couple of minutes.
Table of contents:
Allow Street Fighter through the Firewall
Disable Windows Firewall and your Antivirus
1. Update your GPU drivers
Time needed: 4 minutes
In case Street Fighter V is not launching, updating your GPU drivers is one of the best solutions you can try.
Press simultaneously on these keys: Windows + X.
Click on Device Manager.

Expand the Display adapters section.

Right-click on the needed component, then choose to Update driver.

Click on Search automatically for drivers.

Wait until the process is completed, then check if the issue is gone.
In order to save your precious time, we recommend going for automatic software that will rapidly update any of your drivers.
Outbyte Driver Updater scans your system for outdated or missing drivers and provides you with the latest versions.
Once you download and install Outbyte Driver Updater, you can run a scan to identify any outdated drivers, including GPU drivers.
The software will then give you a list of drivers that need to be updated. You can choose to update all of the drivers or select only the GPU drivers.
Outbyte Driver Updater will download and install the latest drivers automatically, without the need for manual intervention. This can help improve system performance and stability, as well as ensure that your GPU is functioning optimally.
⇒ Get Outbyte Driver Updater
2. Turn off background apps
Hit the Windows key, type Task Manager, then open the first result.
Go to the Processes tab or make sure you're already there.
Click on the app/program you want to disable, then choose to End Task.
3. Run the game in compatibility mode
Locate the Street Fight V exe file, then right-click on it, and select Properties.
Go to the Compatbility tab (As shown in the example below).
Make sure you checkmark the Run this program as an administrator option.
Now, tick the Run this program in compatibility mode for section, then choose an option from the drop-down menu (As shown in the picture below).
Click on Apply, then on OK to save the changes.
4. Allow Street Fighter through the Firewall
There are times when games need to be allowed through the firewall because you prevented it from happening previously or because a process changed the setting. To allow Street Fighter 5 through it follow the instructions below.
To allow an application all you have to do is to press Win + S and to type Firewall.
Click on Firewall and Network Protection.
Press on allow an application through Firewall and check the list for Diablo IV.
If it is not there click Change Settings and go to Allow another app.
Find the folder of Diablo IV and look for the .exe.
Once added, look for the game once again and tick both boxes.
Press Ok and you're good to go.
5. Disable Windows Firewall and your Antivirus
The Windows Firewall might be blocking Street Fighter 5 from launching or some of the necessary processes required for the game to launch. Your antivirus might also be at fault for doing the same thing. Therefore, by turning them off for a few minutes, you might be able to fix the problem permanently, or at least temporarily. To shut down the Firewall check the guide below:
Press Win + S once again but type Control Panel.
Go to System and Security.
Click on Windows Defender Firewall.
Find the Turn Windows Defender Firewall on or off button and select it.
Turn off both options and press Ok.
Now run Diablo to see if it worked.
To shut down your antivirus, right-click on it, go to settings, and look for the disable for 10 minutes option.
If you are still encountering the error, before reinstalling Street Fighter V, make sure to verify the integrity of game files as they might cause this error to happen.
Related articles:
We hope that our guide helped you if Street Fighter V is not launching on your PC or is getting you disconnected from the game server.
Because your opinion matters to us, feel free to share it by leaving a comment in the section below.
In case Street Fighter V is not launching or is getting you disconnected from the game server, we hope that our tutorial helped you.
If you encounter any issues or if you have questions please use the comment section below and we will help you fix your game. – GamesErrors Team