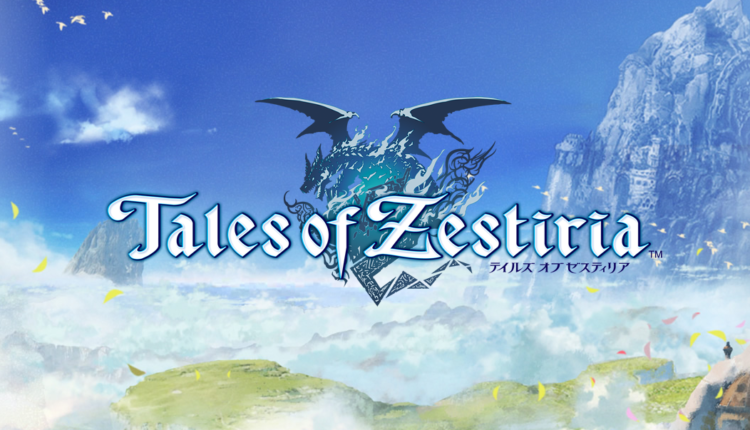 Tales of Zestiria Crashing, Stuttering & FPS Issues [Fixed]
X
INSTALL BY CLICKING THE DOWNLOAD FILE
Tales of Zestiria was released a few days ago for Windows on the Steam platform. The game is an English port of the original Japanese version of the game and because of that, it has a few minor issues and bugs. In the last week on Steam, the game received an impressing 1,000 very positive reviews. Some users also complained about issues with the game and that they are unable to play it.The most common
The most common Tales of Zestiria errors that players reported are: Crashes, the game crashes to desktop or it crashes randomly while playing, Stuttering and FPS Issues. Follow the tips and solutions below to fix this errors and other issues with the game.
How to Fix Tales of Zestiria issues?
1) Tales of Zestiria Crasing
You might get crashes on the desktop after the company logos or language selection screen, or you might get random crashes when you are trying to play the game.
Most instances of this appear to be caused by systems being set to use 7.1 channel surround sound. Setting your system speaker configuration to Stereo or 5.1 may solve this, or otherwise disabling surround sound. If your sound control panel shows 7.1 or 8 channels, you can try setting it to 2 channel audio.
"Hey, guys I'm having an issue with this game, when I launch it, opens and crashes. It appears the "Windows is looking a solution for this problem" and that Tales of Zestiria.exe stopped working. Anyway I can fix this?"
"Hi, I just downloaded the game, and I can't play it. It says: 'Tales of Zestiria has stopped working!' I can't seem to find any solution. Anyone got the same problem and found a solution ?"
Solution: Game crashing on initial start or at the language selection screen for some people:
Unplugging headsets may resolve this.
Setting your system audio to Stereo may solve this, or otherwise disabling surround sound.
Look in your system's sound control panel and try to disable any audio devices you're not using.If these still don't fix it, go to your Steam library and right click on the game, then select Properties. Select the Local Files tab and click Verify Integrity of Game Cache. This will make sure all the files downloaded correctly and redownloaded anything which is missing or incorrect.
Crashing randomly or a short while after launching the game:
Make sure the audio device you're using is set to 44.1khz or 48khz audio quality, as higher quality settings are known to cause crashing in the 1.3 update. Previously these higher audio qualities would just cause crackling or distortion, but now there seems to be instability at those rates.
If you have an anti-virus make sure to disable it or have it exclude the Zestiria game files.
Try rebooting your machine.
2) Tales of Zestiria Stuttering and FPS Issues, the game, might stutter, and some players also reported problems with FPS like FPS Drops and Low FPS.
"The game stutters for a half a second or so, randomly during motion (in cutscenes, movement battle, and in menu sometimes). The sound seems to be fine. Should there be a driver update or a workaround?"
"I'm trying everything to get rid of this stutter. My system should have no problem with this(3570k/980) but according to MSI AB, my game is capped to 29.5 fps, and as I'm rotating the screen there is an obvious stutter every few seconds. Tried messing with vsync in game/Nvidia control panel and a slew of other settings to no avail. Anybody know of a fix?"
Solution: 
30FPS:
3) Tales of Zestiria Screen Tearing and resolution stretching, your screen might stretch, or you might get screen tearing.
Screen tearing:
Make sure Vsync is enabled in the game's graphics settings. Restart the game after applying the changes, as Vsync may not work until you restart the game.
If that doesn't work, you can open up either the Nvidia Control Panel or ATI Catalyst and force Vsync on from there.
4:3, 5:4, 16:10, 21:9 and other non-16:9 aspect ratio resolutions may cause stretching.
Your monitor or video card may have settings which allow you to readjust the output to counter the stretching.
If that is not an option for you, then you can try to run the game in Windowed mode at a 16:9 resolution.
There is an unofficial aspect ratio fix which involves hex editing the executable, but keep in mind this fix will be overwritten any time a patch is released, and if you damage your executable you'll need to replace it with a backup copy or verify the integrity of your game cache to redownload a good copy.
4) Tales of Zestiria SteamAPI_Init: Failed, to fix this issue follow the tip below:
Solution
Go to the steam library, right click on Tales of Zestiriaan.exe then click on properties.
Set the compatibility mode to Windows 7 under the compatibility tab.
Check the box for Run this program as administrator then click ok.
We hope that our tutorial helped you fix your Tales of Zestiria errors and that now you are enjoying the game. If you have any questions or if you encounter other errors, please comment below and we will help you fix your game! – GamesErrors Team
If you encounter any issues or errors while playing your favorite games and require support, feel free to contact us here. Our team is always ready to assist you and ensure your gaming experience is seamless and enjoyable.