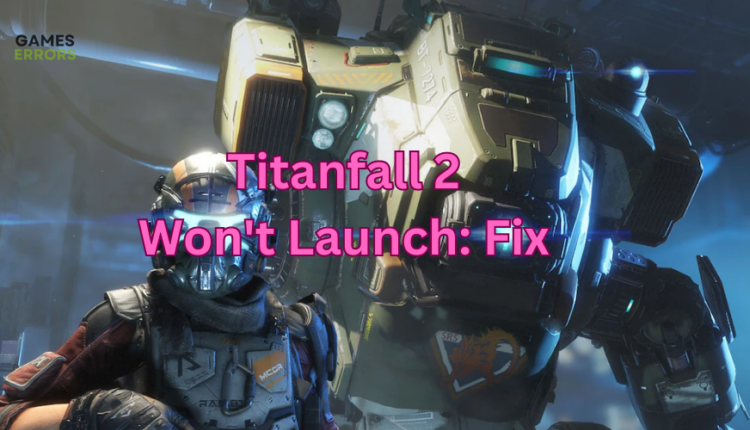 Titanfall 2 Won't Launch: Fix It Now!
Don't let the Titanfall 2 won't launch issue impact your gaming experience with the easy and simple fixes below 👇.
X
INSTALL BY CLICKING THE DOWNLOAD FILE
Titanfall 2 players have been facing many issues, including launching problems. Many players have reported Titanfall 2 won't launch on the Steam launcher. If you're also experiencing this, it must be frustrating. Luckily, we have compiled a list of possible fixes below. Check them out to find one that works for you.
Why Titanfall 2 won't launch?
Titanfall 2 was initially developed to launch on the Origin client. As a result, the recent release on the Steam client causes issues with launching since the executable file doesn't detect the Origin launcher. A simple workaround to this problem is downloading and installing the Origin launcher on your PC to run the game. However, this doesn't work for everyone, but it's worth trying.
How to fix Titanfall 2 won't launch?
Before doing anything, as prechecks, do the following:
Check the Steam server status to ensure it's up and there are no outages or downtimes.
Disable firewall/antivirus.
Log out and back into your Steam account.
If you've installed the Origin launcher on your PC and Titanfall 2 still won't launch, try the following fixes:
1. Run the game as an administrator
Some players have fixed the launching issue by running Steam with administrator access. To do this:
Right-click the Steam client desktop shortcut.
Navigate to Properties and select Compatibility.
Click the box labeled Run this program as an administrator.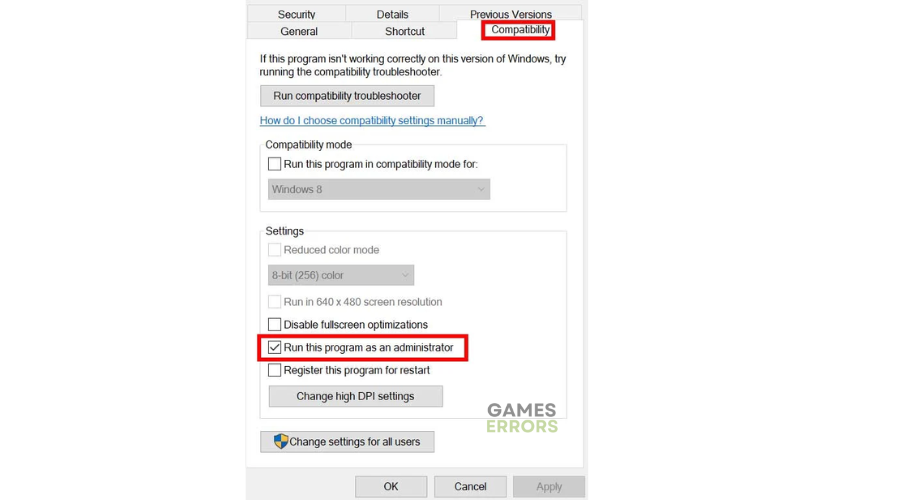 Select Apply and click OK to save changes.
Launch the Steam client to check if the issue is solved.
2. Update Graphics Driver
Time needed: 4 minutes
Titanfall 2 is a heavy-resource game requiring the latest graphic drivers to run smoothly. Updating your graphics drivers ensures you avoid any issues when launching.
Quick access menu

Right-click on the Start Menu and select Device Manager from the Quick Access Menu.

Display adapters

Navigate to Display Adapters and double-click to expand the list.

Update driver

Right-click on the dedicated GPU card or the driver you're using and select Update driver from the list of options.

Search for drivers

Click on Search automatically for drivers and let Windows install them.

Relaunch

Restart your PC and launch Titanfall 2 to see whether the launching issue is fixed.
If you don't want the hassle of manually updating your graphic drivers, simply download and install Outbyte Driver Updater – a trusted third-party app that automatically updates and installs your GPU drivers hassle-free.
3. Disable overlay apps
Some users have fixed the Titanfall 2 won't launch problem by manually turning off overlay apps. Here's how to do this:
Discord overlay
Open the Discord app and click User Settings at the bottom.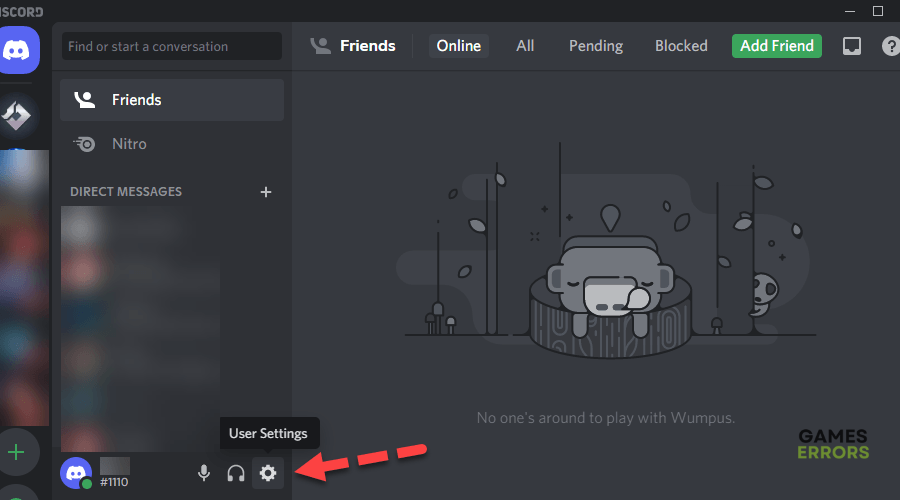 On the pop-up window, navigate to Game Overlay.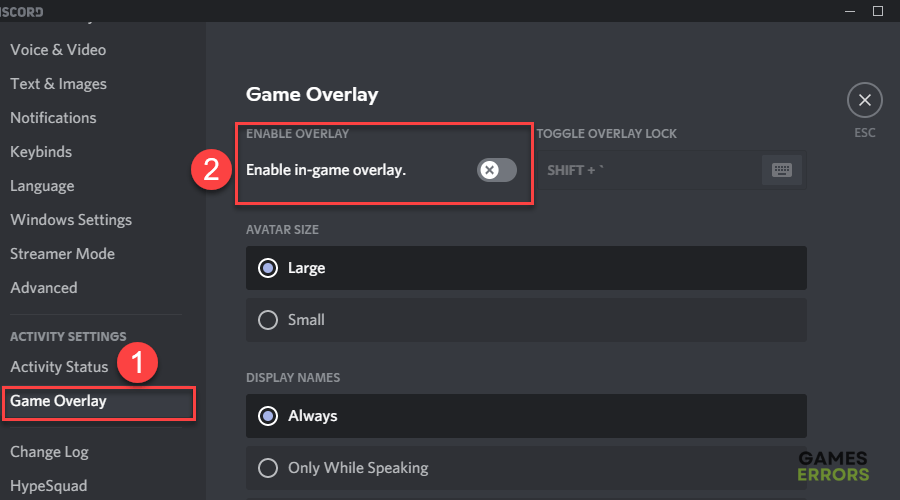 Turn off the toggle marked Enable in-game overlay.
Steam overlay
Open Steam client.
Select Properties and click Settings.
Uncheck the box labeled Enable the Steam Overlay while in-game.
NVIDIA overlay
Open GeForce Experience.
Select Settings in the top-right corner.
On the General panel, switch off the Share settings.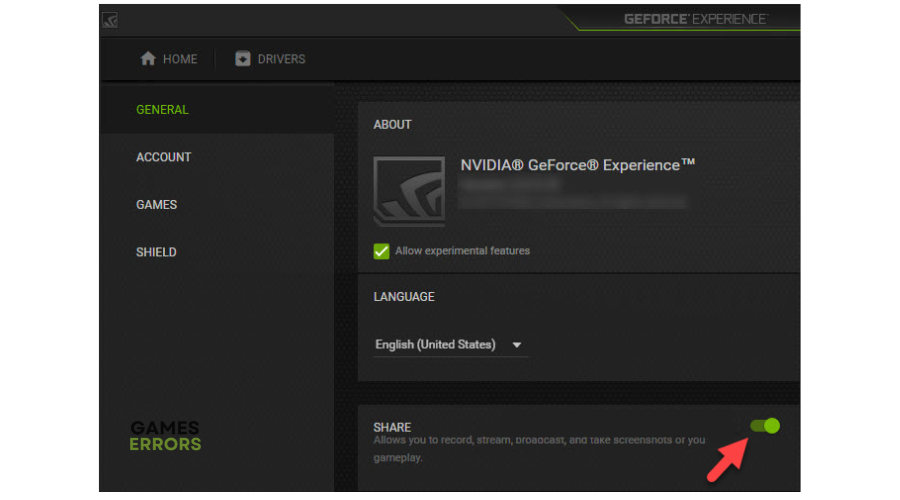 Once you've manually disabled all overlays, relaunch your Steam client and the Titanfall 2 game to see whether the launching issue is fixed.
4. Link EA games on Steam
Titanfall 2 usually fails to launch because it doesn't detect the Origin launcher on your PC. Linking your Steam and Origin accounts helps solve this issue. This way, your EA games run smoothly on the Steam client. Here's how to do this:
Launch the Steam app.
Download Titanfalls 2 through Steam and launch it.
Once you launch the game, the Origin desktop launches automatically, and a pop-up appears asking you to sign in to your Origin account. If you don't have the Origin app, you'll be asked to install it first.
After launching the Origin client, sign in to your EA account or select create new EA Account if you don't have one.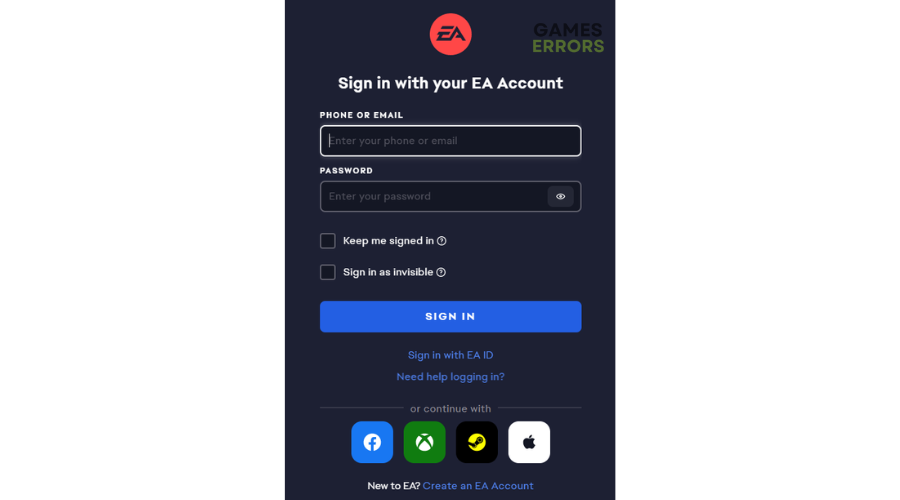 Now, your Titanfall 2 game is ready to launch and play.
Related articles:
Conclusion
That's it, guys. Hopefully, you've found this article useful and that one of the fixes solves the Titanfall 2 won't launch issue on your PC.
If you have any additional solutions, comments, or questions, please leave them down below.