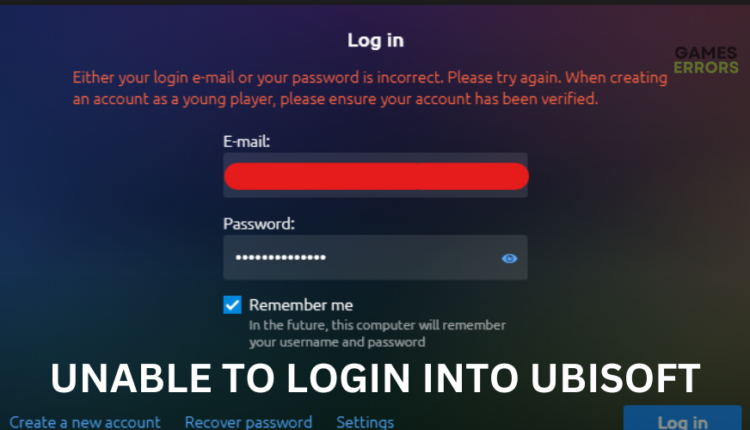 Unable To Login Into Ubisoft: Easy Fixes
Failing to login into Ubisoft is one of the worst nightmares for any avid gamer. Luckily, we can help you fix this below 👇
"I can't login into Ubisoft?" This is a common complaint from many users. The game's official launcher, Uplay, experiences errors from time to time. One such error is the "unable to login into Ubisoft" error, which hinders players from starting their favorite Ubisoft titles. We have researched some possible workarounds to fix this issue in Ubisoft. Keep reading to find solutions for this.
Why can't I login into Ubisoft?
Some of the possible causes of the unable to login into Ubisoft error include:
Server-related issues such as downtime, outage, congestion, and maintenance.
Network-related problems such as poor internet connection.
Corrupted or outdated network drivers.
Missing resources.
Your browser's cookies, data, and cache are outdated.
The login credentials are incorrect.
Cookies have been blocked in your browser.
There are multiple add-ons and plugins currently installed on the browser.
How to fix unable to login into Ubisoft?
Before performing any fixes, do the following prechecks:
Stay up-to-date with the Ubisoft Connect server status for scheduled maintenance, downtimes, or outages.
Perform a speed test to see whether your internet connection is stable and working.
Double-check your login credentials. If you have forgotten your password or it has been compromised, do not hesitate to change it immediately.
Disable conflicting software such as antivirus/firewall that block and interfere with Ubisoft Connect.
Power cycle your network devices (modem and router).
Test and verify your internet connection (download, upload, and latency).
If the servers are up and your connection is stable, but you're still unable to log in, try the following fixes:
1. Disable the proxy server
For some gamers, disabling the proxy server settings has helped fix the unable to login into Ubisoft problem. To do this:
Press the Windows logo + R to open the Run box. Key in inetcpl.cpl and click OK.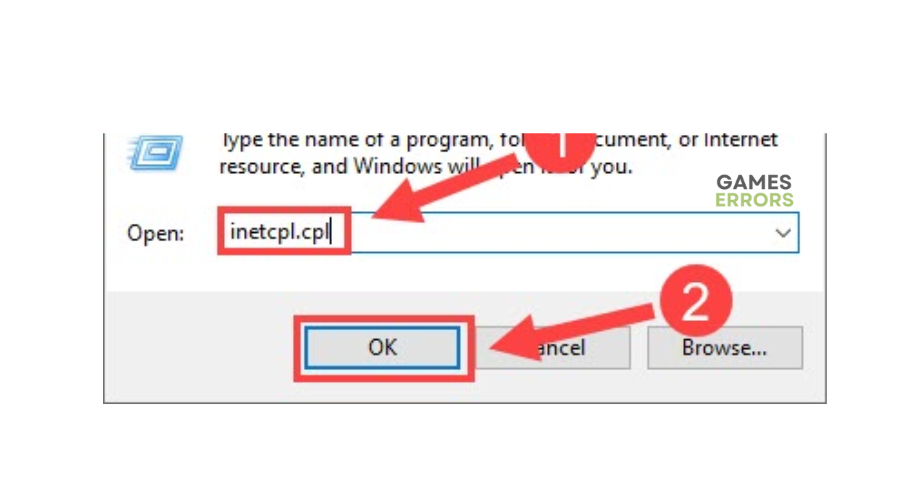 From the categories at the top, click the Connections tab and choose LAN settings.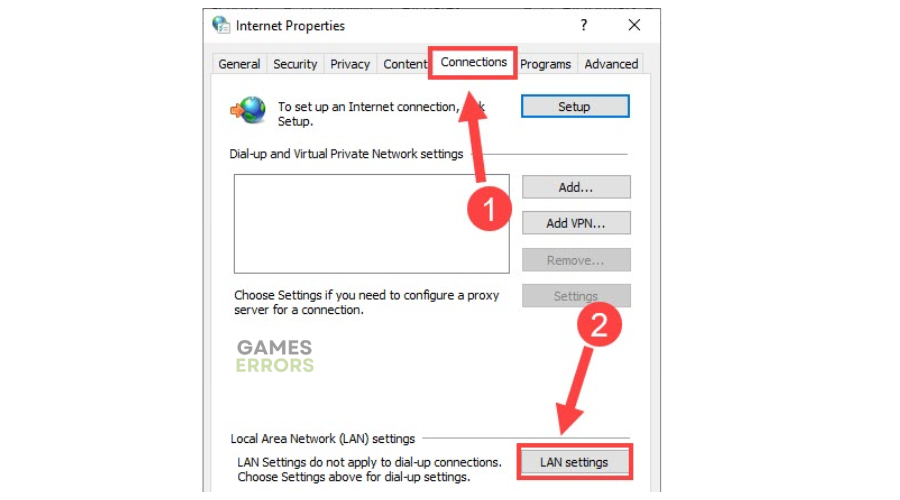 You'll see a box next to Automatically detect settings and another next to Use a proxy server for your LAN. Uncheck both of them and then click OK.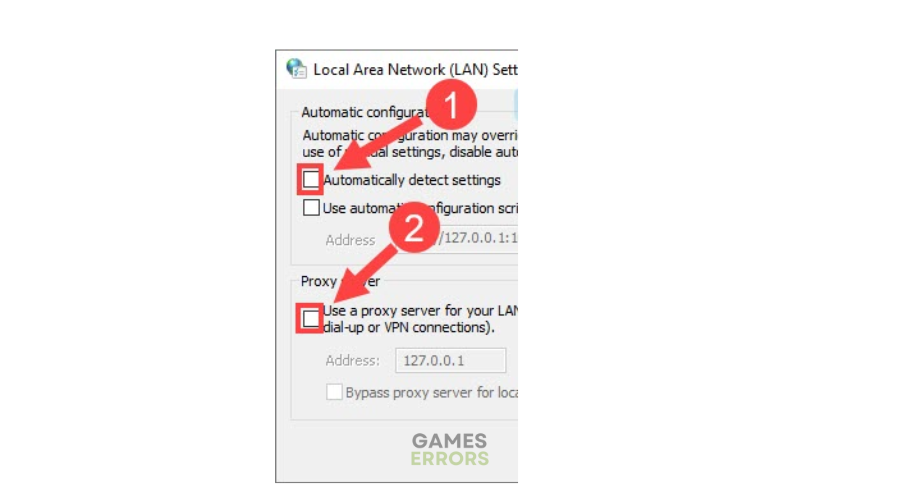 Restart the Ubisoft Connect app to see if you can log in.
2. Update your network drivers
Time needed: 4 minutes
If your network drivers are outdated or corrupt, they may cause login issues in Ubisoft Connect. To keep your PC in optimal condition and ensure successful login, update your network drivers. Here's how to do this:
Open device manager

On the start menu, type Device Manager and select Open.

Locate network adapters

Find network adapters from the list of options and click it to expand the list of network drivers on your PC.

Select the driver to update

Identify the network driver you want to update, right-click, and choose Update driver.

Choose an update option.

A pop-up window will appear with two options. Select the first, which is Search automatically for drivers. Let Windows find and update drivers on your PC.

Login

Try to log into Ubisoft to see if the issue is solved.
You don't have to manually update your network drivers. Let a third-party trsuted app like Outbyte Driver Updater automatically install your drivers.
3. Switch to a different region
Some games or game servers are usually region-restricted, meaning gamers can only access them from specific countries or regions. So, if you try to log into Ubisoft from a restricted area, you won't be able to.
However, connecting to a VPN server in an unrestricted region can bypass these restrictions, allowing you to access game content or servers that might otherwise be unavailable. So, use a VPN to switch to a different region and log in to Ubisoft Connect. The best VPN for PC gaming to connect to is Express VPN. It offers numerous benefits, like DDoS protection, reduced latency and ping, and enhanced security.
4. Disable or delete extensions
Sometimes, web browser extensions such as AdBlock, AdGuard, and similar might be the problem. We suggest you disable or remove these extensions and attempt to log in to Ubisoft again.
1. Open Chrome browser and type: "chrome://extensions/"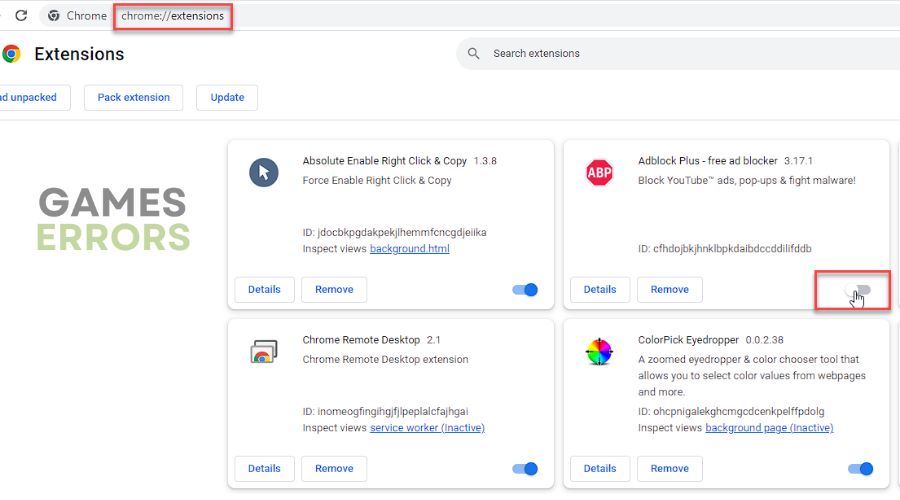 2. Disable AdBlock and other extensions you suspect may cause the login issue.
5. Run Ubisoft Connect with administrative rights
1. Righ-click on the Ubisoft Connect shortcut and select Properties.
2. Select the Compatibility tab and check Run this program as administrator.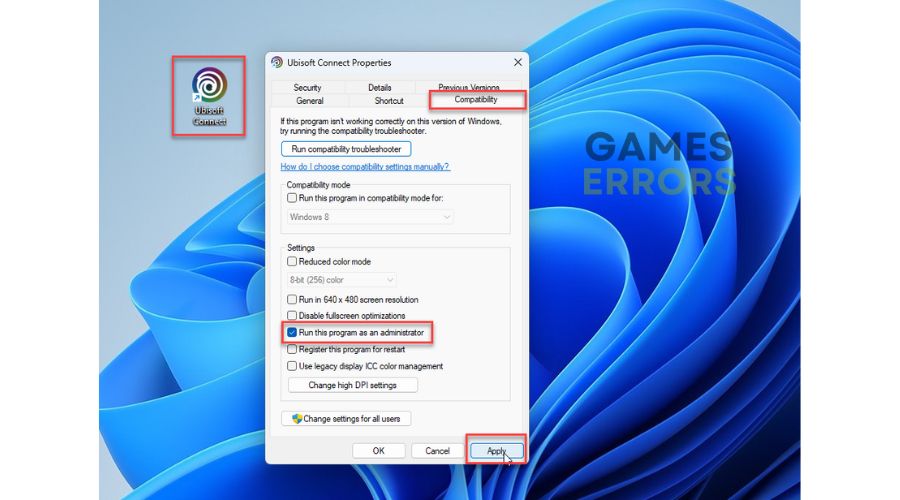 6. Check if Ubisoft Connect is running in offline mode
1. Check if your Ubisoft launcher might be in offline mode.

2. Open the menu and select Go Online.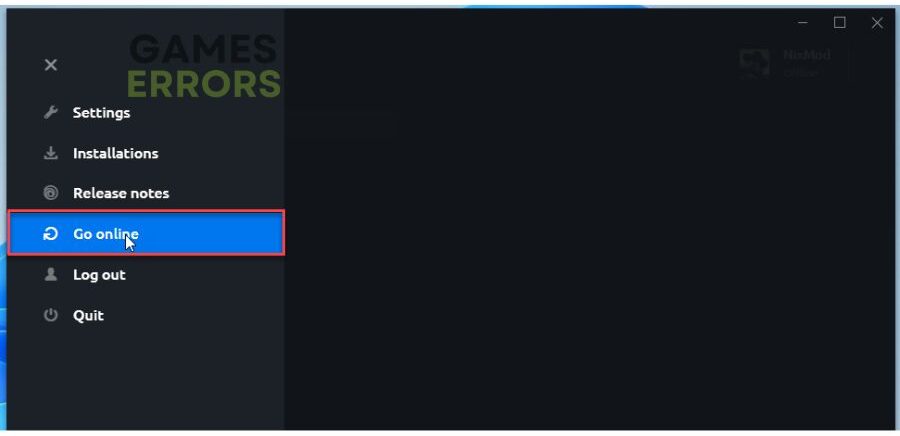 Extra steps:
Do you still unable to login into Ubisoft? Here are some additional options to consider:
Update Windows to the latest version.
We strongly recommend that you connect wired with an ethernet cable, providing a much more reliable and faster connection than wireless.
Temporarily disable the firewall and antivirus for troubleshooting purposes.
Try a different web browser.
Close all non-essential background applications.
Update Ubisoft Connect.
Reinstall the Ubisoft Connect.
Related articles:
Conclusion
It's annoying when you can't log into Ubisoft Connect and access your game titles. Luckily, this article has shown you some proven solutions you can try to fix the problem. If you know additional solutions, leave them below.
If you encounter any issues or errors while playing your favorite games and require support, feel free to contact us here. Our team is always ready to assist you and ensure your gaming experience is seamless and enjoyable.