Valheim Low GPU Usage: How to Fix – Proven Solutions
If you are experiencing low GPU-related problems while playing Valheim, check out the proven fixes discussed in this article that will help you get rid of the Valheim low GPU usage problem. Good luck😉
X
INSTALL BY CLICKING THE DOWNLOAD FILE
Players of the Valheim game have reported their encounters with the game showing low FPS which can be due to the game's low GPU usage and resulting in a slow experience with the game. It is also widespread knowledge that to get a high constant frame rate, the game needs the GPU to be efficient.
Hence, we will discuss the Valheim low GPU usage issue in this article and the proven solutions you can explore to enjoy your Valheim game seamlessly on your PC. These fixes are easy to understand and take little effort to implement, so keep reading.
Why is my GPU utilization so low in Valheim?
You may be experiencing a low GPU performance problem while playing your Valheim game on your PC because your computer is using its integrated graphics instead of a dedicated graphics device.
It's important to note the game's system requirements as it is a prerequisite for smooth running, such as the fact that the game demands a GeForce GTx 950 graphics card or a Radeon HD 7970. Anything lower than this would most likely give rise to the problem of low FPS and others associated with the Valheim low GPU problem that you may encounter.
In addition, corrupt or outdated GPU drivers may also be the root of this problem on your computer. With all these potential root causes in mind, we have discussed the best solutions to repair Valheim's low GPU usage.
How can I fix low GPU usage in Valheim?
To fix the Valheim low GPU usage problem on your PC, perform the following basic troubleshooting methods:
Ensure that your PC meets the system requirements for playing the Valheim game.
Run the game as an administrator.
If you continue to encounter low GPU problems, try to carefully execute the following proven fixes to help give you a better FPS while playing Valheim on your PC:
1. Force the game to run on a dedicated GPU
Time needed: 5 minutes
If your PC has a dedicated graphics card that meets up with the system requirements, there is a chance you are experiencing the Valheim low GPU performance problem because your PC is using its integrated card instead of the dedicated card. We recommend that you force it to run on its dedicated graphics card. Follow the steps below:
Press the Windows key + I to open your computer settings.

Click on System>Display, navigate down the screen, and click on Graphics settings.

Browse for Valheim, and select it.

Click on Options and select High performance mode.
Restart your PC and relaunch the game to check if the problem has been fixed.
2. Update the Graphics driver
Running an outdated GPU driver on your computer often result in lags, stuttering, and low GPU usage issue while playing your games. This is why it is important to always keep your graphics drivers updated to prevent issues like the Valheim low GPU usage.
To update your computer graphics driver manually, follow the steps below:
Right-click the Start menu and select Device Manager.
Scroll to the Display adapter option and double-click it to expand your network drivers.
Right-click on your network driver and select the Update driver option.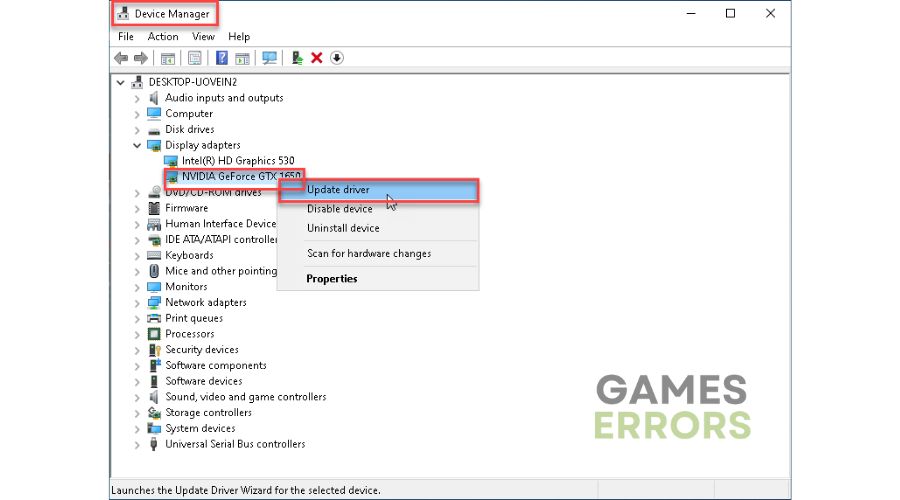 On the resulting prompt, select Search automatically for driver and allow it to install an updated driver version on your computer.
You can also make use of software called Outbyte Driver Updater which helps determine whether your computer graphics driver is outdated and then automatically downloads the update and helps you install it for a better performance of your PC. 
3. Change GPU settings
Making some slight changes directly from the control panel of your computer graphics card manufacturer will help improve performance and increase frame rate. Follow the steps below to effect these settings on your NVIDIA or AMD control panel:
On NVIDIA Control Panel
Open NVIDIA Control Panel.
Navigate to Manage 3-D Settings.
Add a new profile for Valheim.
Set Prefer maximum performance in Power Management Mode.
Change Vertical sync (V-sync) to Fast.
Save your Settings.
Restart your computer and relaunch the game.
On AMD Radeon
Open AMD Radeon on your PC.
Go to the Gaming tab and select Valheim.
Activate Radeon Enhanced Sync.
4. Change in-game settings
If the Valheim game is not perfectly optimized for smooth operation on your PC, you may need to change the in-game settings manually for the game to be optimized. Carefully follow the steps below to do this:
Open Valheim and navigate to settings.
Click on the Graphics tab and uncheck Vsync, then click OK.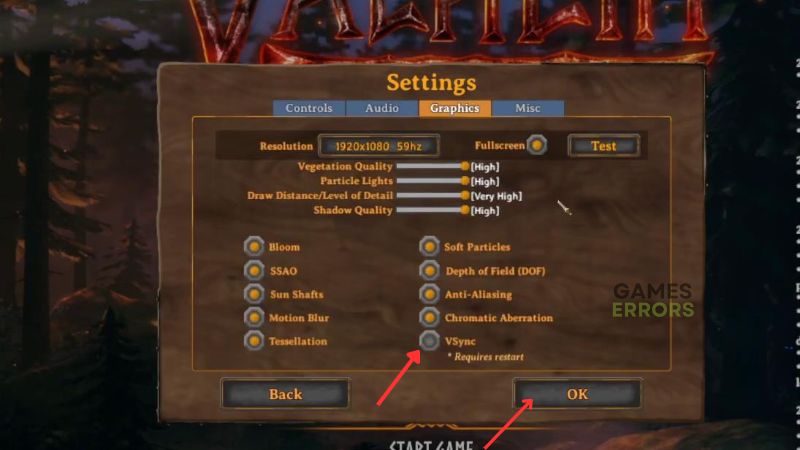 Save the settings, then relaunch the game.
5. Disable Game Mode
From many reports gathered from the gaming community, it has been established that Windows Game Mode is not compatible with the Valheim game, and as a result that the Low frame rate reduces. You can disable this option from your Windows settings and check if this works for you.
Press the Windows key + I to open your computer's Windows settings.
Click on the Gaming tab.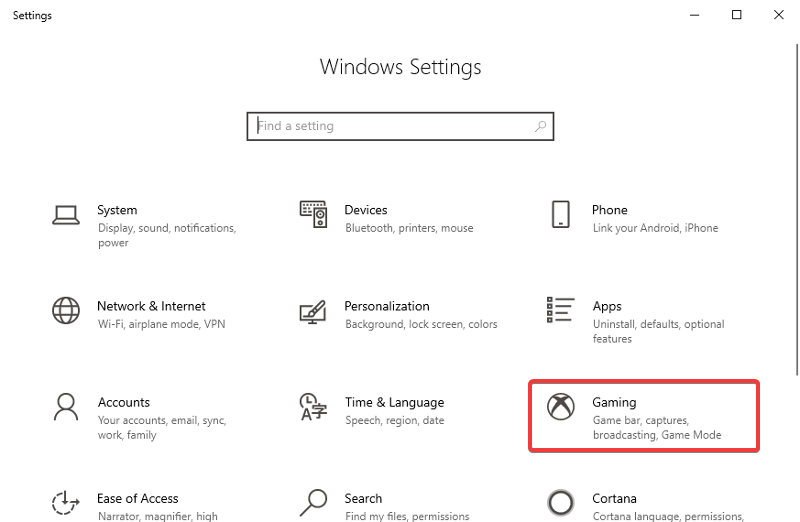 From the left panel, select Game Mode.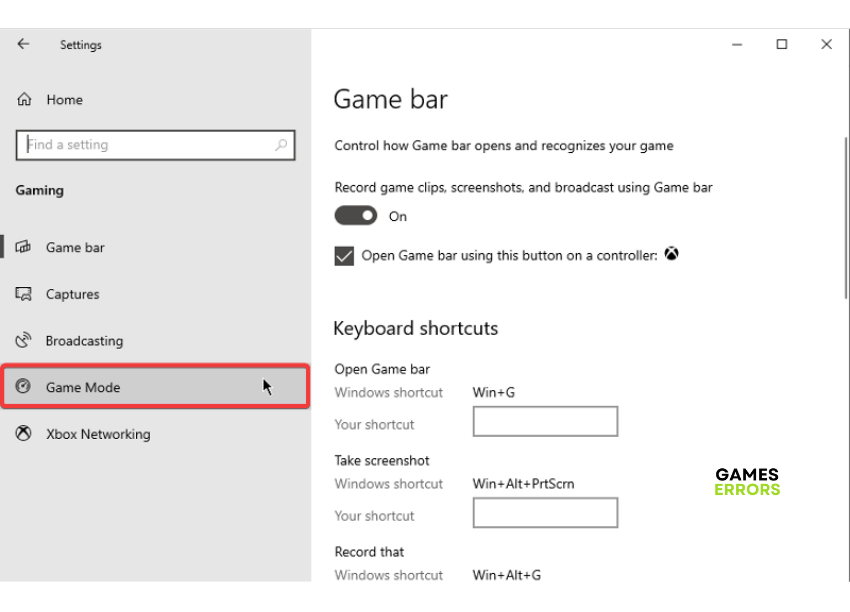 Use the toggle provided to disable Game Mode.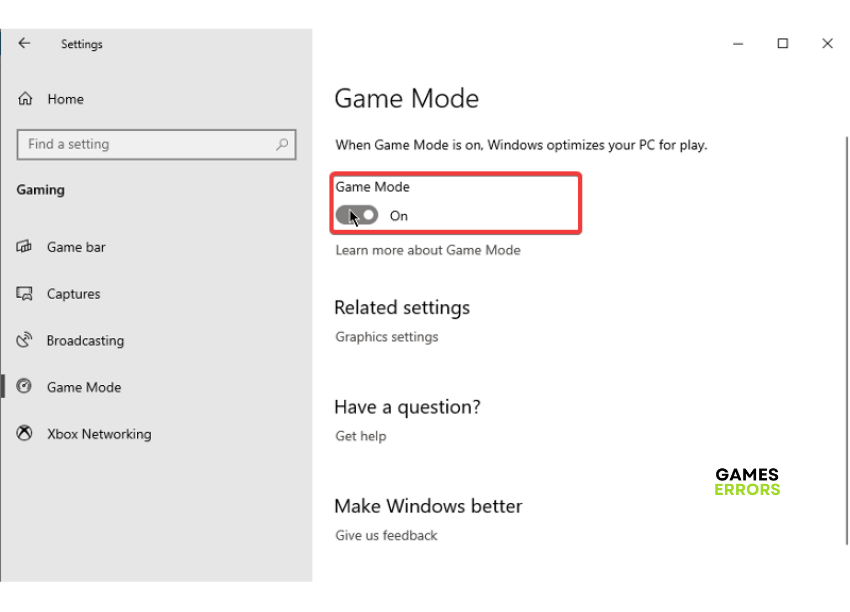 That is all for the fixes for the Valheim low GPU usage problem, good luck.
Related Articles: