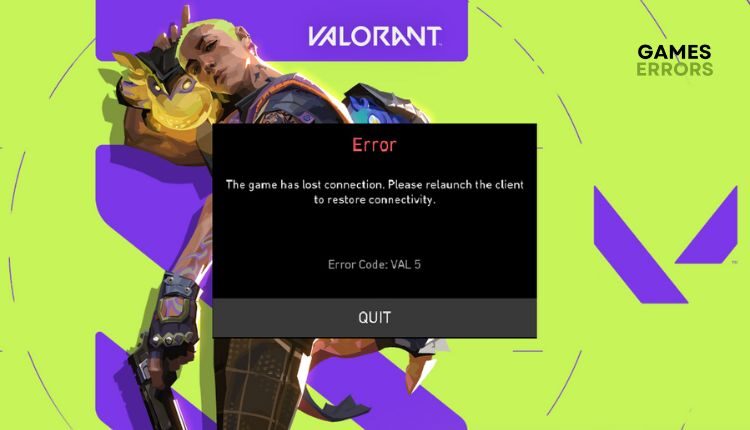 Valorant Error Code VAL 5: Explained And How to Fix
Do you have an error code VAL 5 in Valorant? We have a fix for this issue 🛠
Valorant is quite a solid and fun game. Still, on the one hand, it will not be to everyone's taste because, in addition to the negative experience with Vanguard, it also comes with its own set of errors that can annoy even the game's most loyal fans. One such error is the Valorant VAL 5 error code, which reads in full: "The game has lost connection. Please relaunch the client or restore connectivity. Error Code: VAL 5." This error indicates a connection problem caused by issues on the gaming server side or your end. In this article, we have analyzed in detail all the scenarios of the cause of the VAL 5 error and made quick and effective solutions for you.
What is error code VAL 5 in Valorant?
You may encounter the VAL 5 error message in Valorant while you are in the middle of a game or queuing for a match to appear. This can happen due to overload, issues, or regular server maintenance. If a problem with the server occurs while you are in the game, Valorant will automatically close, and you will see a message with the error code VAL 5. In addition to server problems, the cause of this error can also be on the client side.
How do I fix error code VAL 5 in Valorant?
We recommend that you first perform these simple steps to resolve the issue:
Check the Valorant server status. If the server is down, you must wait to become operational.
Close all unnecessary apps running in the background (from Task Manager).
Run the game as an administrator.
If the status of the game servers is all up, restart the game client, PC, and router (or modem).
After you have gone through all the previous steps and found that the game still has a problem, do the following:
1. Repair game files
You can have one or more corrupted or missing Valorant installation files which can cause connection problems and lead to VAL 5 error. We recommend that you repair the game files as follows:
1. Launch Valorant.
2. Click on your profile icon in the top-right corner and select Settings.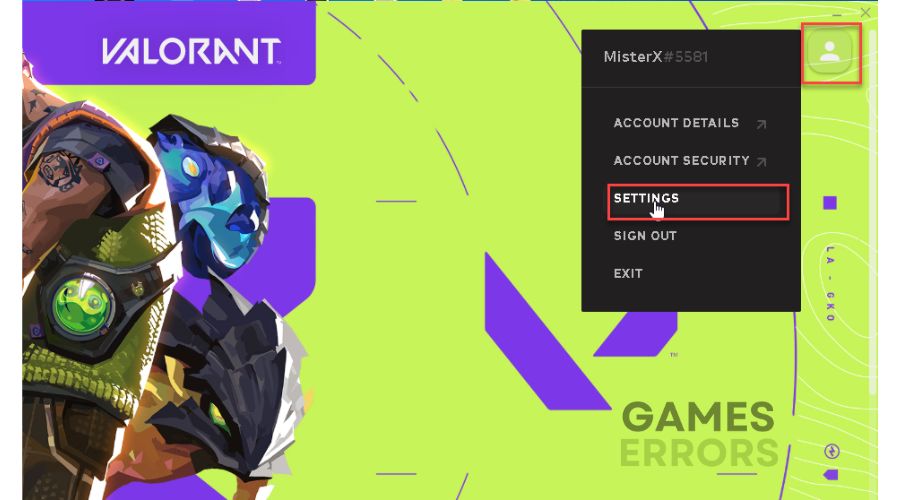 3. In the Settings windows, select Valorant, and then click Repair.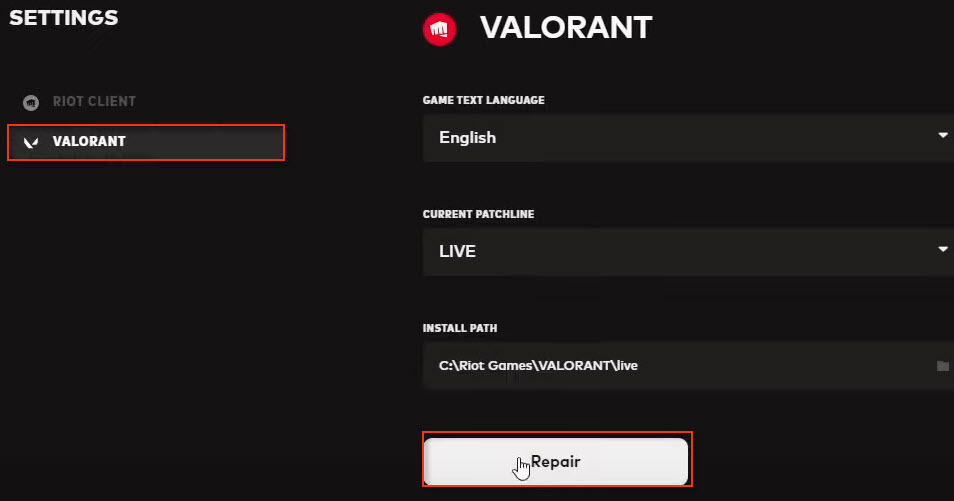 4. Wait until Valorant verifies the integrity of game files and redownloads missing or corrupted files, if any.
2. Reinstall Riot Vanguard
Time needed: 3 minutes
The hated anti-cheat program Vanguard can cause many problems in Valorant, including the error code VAL 5 message. We recommend reinstalling Vanguard to ensure it does not cause the mentioned error.
Right-click on Windows Start

Click on the Apps and Features option.

Search for Riot Vanguard

Select Apps & features from the left pane and type in the search box vanguard to find Riot Vanguard.

Uninstall Riot Vanguard

Click on Uninstall button and confirm the action once more.

Open Valorant

Riot Vanguard will automatically be installed. After that, check if the VAL 5 error has disappeared.
3. Update your network driver
An outdated or damaged network driver can cause an unstable network connection. Update the network driver as follows:
1. Right-click Windows Start and select Device Manager.
2. Double-click the Network adapters and right-click on your network card to select Update driver.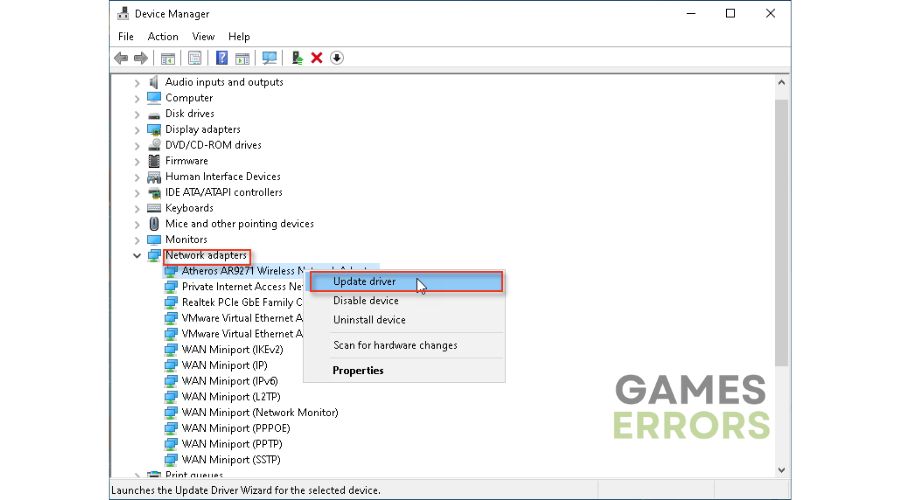 3. Click on the Search automatically for drivers and wait for the wizard to finish the update process.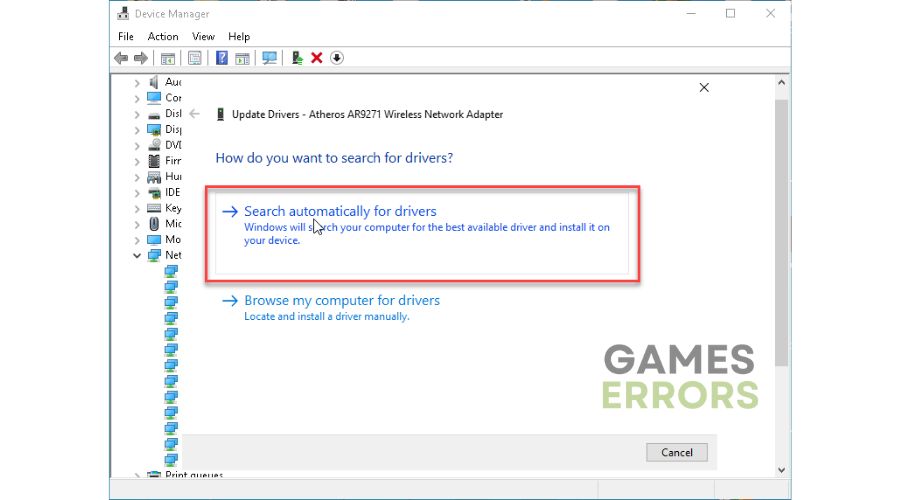 Updating drivers manually is time-consuming and requires some experience. That's why we recommend the useful Outbyte Driver Updater tool, which will automatically scan and update all drivers and relieve you of all the worries of dealing with manual updates.
⇒ Get Outbyte Driver Updater
4. Flush DNS cache
If the previous steps did not work, we recommend resetting your network settings by clearing the DNS cache. Do the following:
1. Type; cmd in the search box, and right-click on Command Prompt to Run as administrator.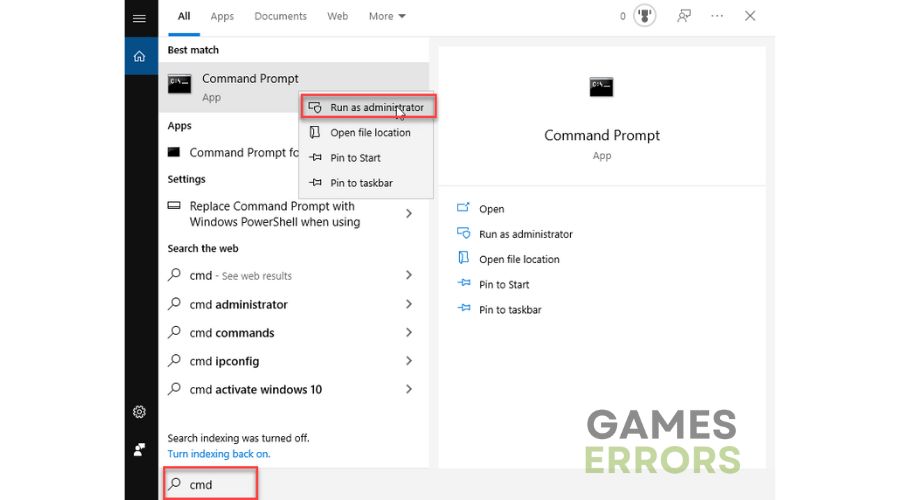 2. In the Command Prompt window, type; ipconfig /flushdns and press Enter, then type; ipconfig /registerdns and press Enter, then type; ipconfig /release and press Enter.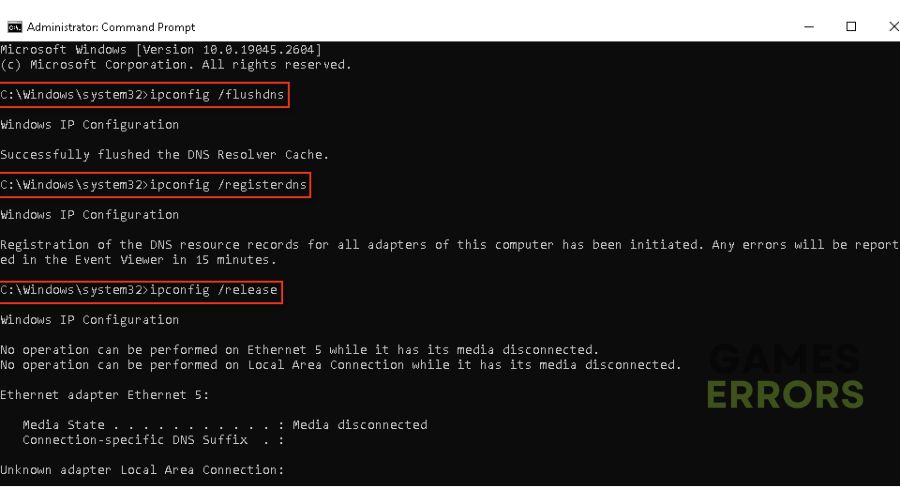 3. After that, type; netsh winsock reset and press Enter.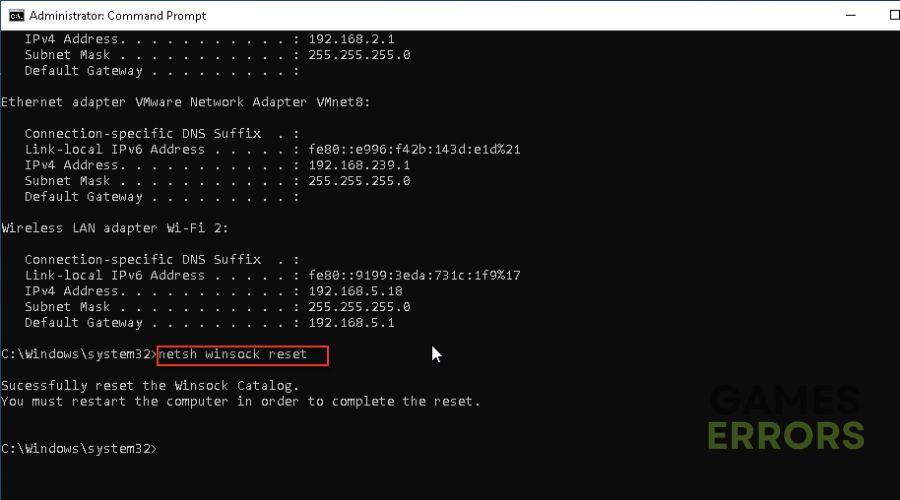 4. Reboot your PC, and run Valorant to see if error code VAL 5 is gone.
5. Reinstall Valorant
You've tried all our solutions but yet have Valorant Error Code VAL 5. The only thing left to do now is to reinstall the game. Uninstall Valorant, restart your PC and reinstall the latest version with all available patches.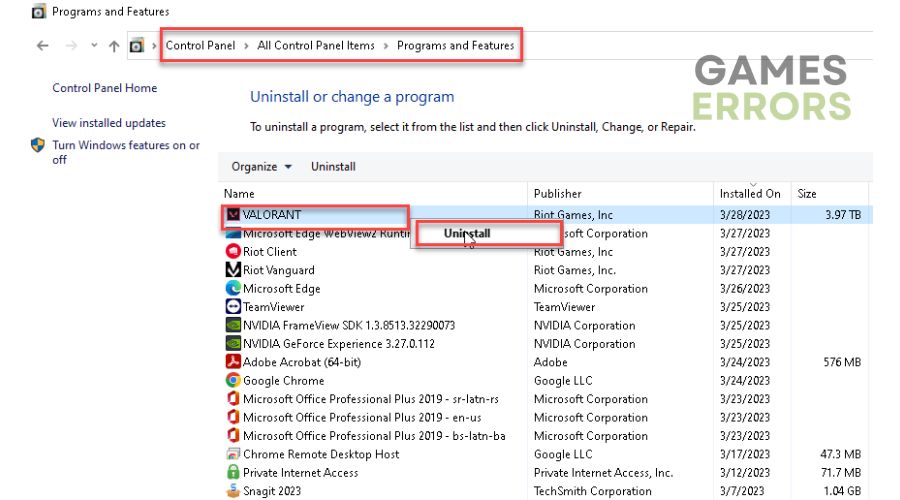 Extra steps:
If you still see Valorant error code VAL 5, consider these options:
Temporarily disable windows firewall and third-party antivirus.
Maybe someone else is logged into your account.
You stayed logged in somewhere on another device.
Perform clean boot (Ctrl+Shift+Esc and Disable unnecessary apps from Startup).
Submit a ticket to the Valorant support page.
Related articles:
Conclusion
We have tried to show you the best solutions when you have an error code VAL 5 in Valorant. However, please comment if you still have a problem or another way to solve it.