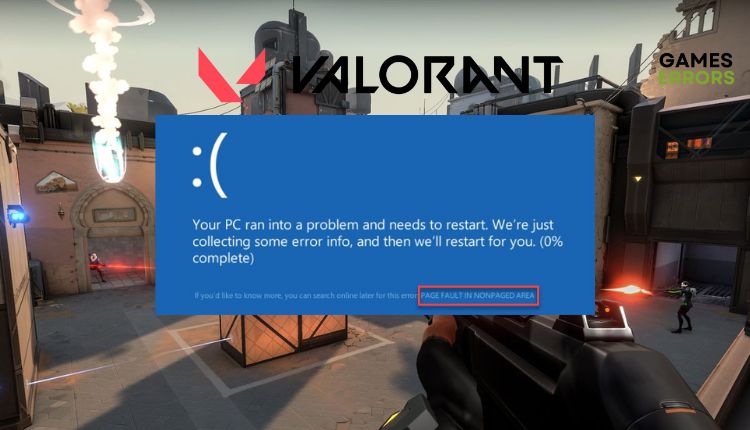 Valorant PAGE FAULT IN NONPAGED AREA: How To Fix It
If you encounter the PAGE FAULT IN NONPAGED AREA error while playing Valorant, we can provide helpful solutions to resolve this frustrating problem. 🎯
Valorant is a welcome challenger on the competitive scene. Its gameplay is highly refined, addictive, and can be extremely fun. It does not bring anything innovative, but it also uses this fact as its strength in recognizable gameplay that is easy to learn and challenging to perfect. It's a game whose methodical, calculated approach to gameplay won't appeal to everyone. But what to do if you in Valorant get a blue screen with a PAGE FAULT IN NONPAGED AREA error message? If you are affected by this error, we have created this guide to help you quickly fix this issue.
Why do I get PAGE FAULT IN NONPAGED AREA error in Valorant?
Memory paging involves dividing the available memory space into multiple pages of different sizes. While the operating system can access numerous pages, only a portion is stored in memory at a given moment. If an application or the OS attempts to access a memory page that is not currently in RAM, the page management system will usually trigger a "page fault" status. You may encounter the PAGE FAULT IN NONPAGED AREA error in Valorant for various reasons, such as corrupted or outdated device drivers, RAM issues, or corrupted system files.
How do I fix the PAGE FAULT IN NONPAGED AREA error in Valorant?
If you encounter the PAGE FAULT IN NONPAGED AREA error in Valorant, or Valorant BSOD, begin by restarting your computer. This may resolve the issue and prevent it from happening again. If the error persists, you can try additional methods to troubleshoot the problem:
1. Update GPU drivers
Time needed: 10 minutes
If you are experiencing page fault in nonpaged area issues, it is likely caused by an outdated or corrupt driver. To resolve this issue, consider updating any outdated drivers on your system. There is an example of manually updating the GPU driver.
Open the Run dialog box

Press the Win+R keys to bring up the Run dialog box. Type; "devmgmt.msc" and hit Enter.

Open Device Manager

Double-click on the Display adapters, right-click on the GPU and select Update driver.

Search for updated driver

Wait while Windows searches for, downloads, and installs the latest GPU driver version.
If you want an easy and stress-free method to update your Windows system drivers, we suggest using Outbyte Driver Updater. This dependable and effective tool automatically updates your drivers whenever a new version is released. This saves you the inconvenience of searching for genuine drivers through a web browser or manually updating them through a device manager.
⇒ Get Outbyte Driver Updater
2. Test the RAM
Did you know Windows has a memory testing tool called Windows Memory Diagnostic? It's a straightforward yet highly effective tool for identifying RAM problems. However, saving all your data before starting the test is best, as you must restart your PC.
1. Press Win + R to show the Run dialog box.
2. Type; "MdSched" and press Enter to open the Memory Diagnostic tool.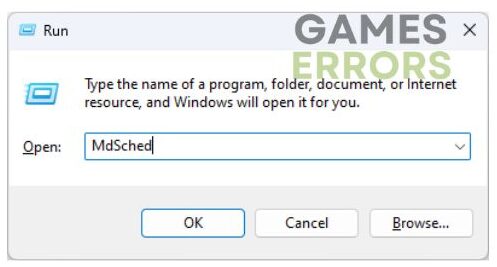 3. Click on Restart now and check for problems.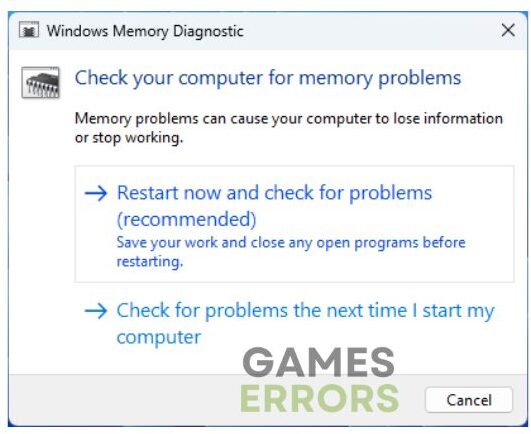 4. After the computer restarts, you will be greeted with a screen showing your RAM being tested. This process usually takes up to 30 minutes to complete.
5. In the event of a failure, your RAM is considered unstable, and we recommend replacing the modules.
3. Repair system files
Sometimes PAGE FAULT IN NONPAGED AREA error occurs in Valorant because of an error on the disk. There is a possibility that some system DLL files are corrupted or missing. In that case, you can try to recover them using the Windows System File Checker (SFC) tool.
1. Type; cmd in the search bar to find a Command Prompt app.
2. Right-click on the Command Prompt in the search result and select Run as administrator.
3. Type; sfc /scannow in the Command Prompt and press Enter.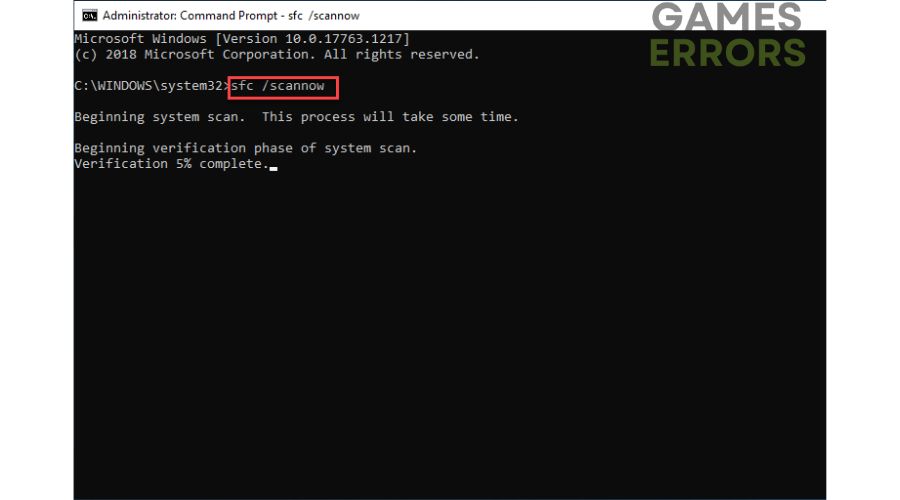 4. Wait a few minutes for SFC to scan and recover any corrupted or missing files.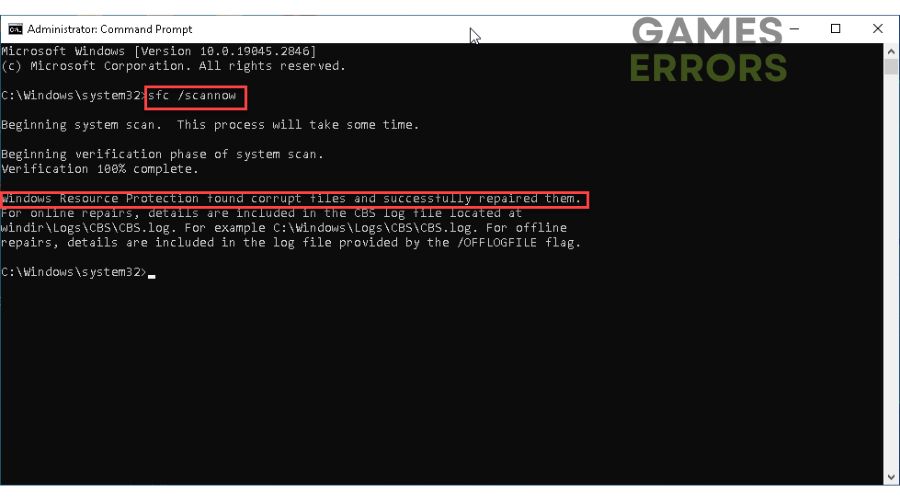 5. Restart your PC and launch the game to check if the issue is gone.
4. Disable Automatically manage paging file size for all drives
Sometimes the Virtual Memory can cause some trouble for your computer, so you can disable Virtual Memory or disable Automatically Manage the Paging File Size for All Drives.
1. Press the Win + R keys to show the Run dialog box.
2. Type; "sysdm.cpl" in the box and press Enter to open System Properties.
3. Select the Advanced tab and click the Settings button.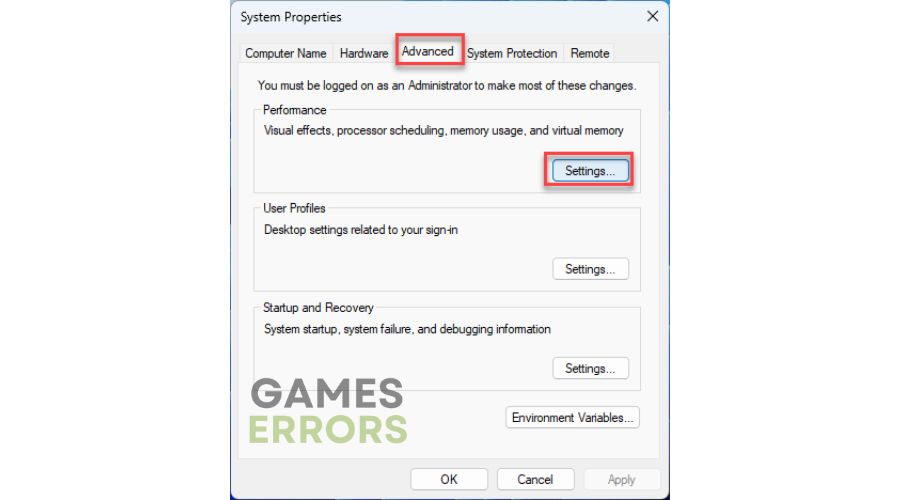 4. In the Performance Options window, click the Advanced tab and then the Change button.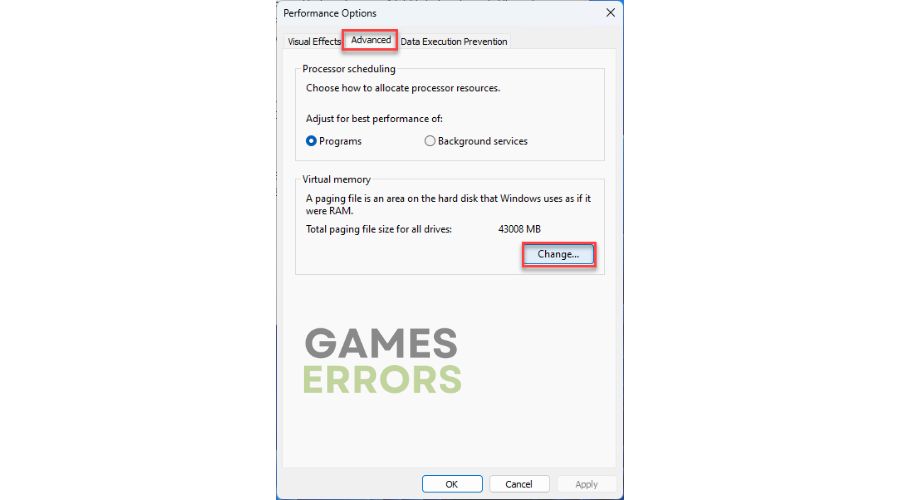 5. Finally, uncheck Automatically manage paging file size for all drives.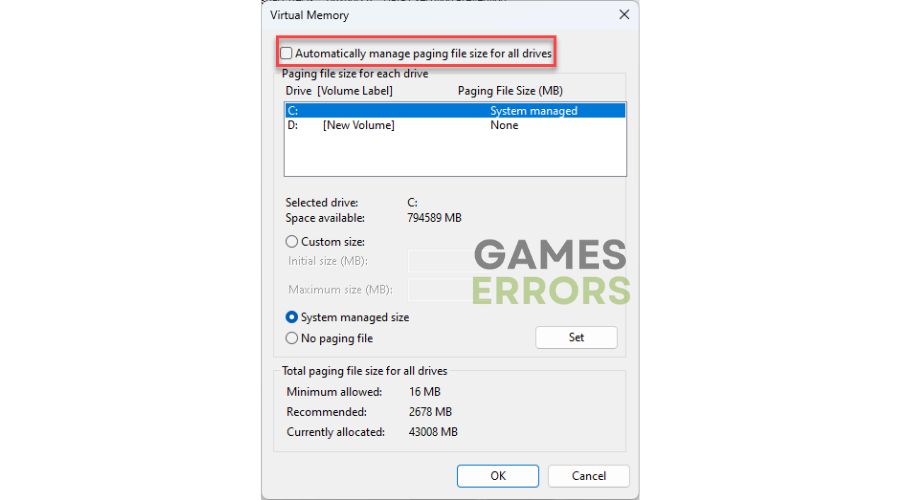 6. Restart your PC after you make this change.
Related articles:
Conclusion
If you encounter the PAGE FAULT IN NONPAGED AREA error while playing Valorant, several effective solutions can help you resolve the issue. However, if you require further assistance or have any other solution to share, we welcome you to leave a comment below.