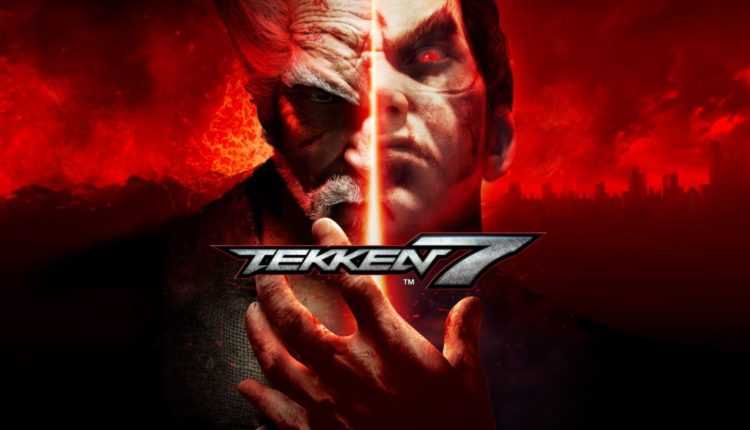 Best Martial Arts Games For Playstation
Martial arts one-on-one fighting games have been a staple for consoles and arcades dating back to the 1980s. 
While there were games like Karate Champ that helped popularize the genre, it was Street Fighter in 1987 that really set the tone for what would come for Martial Arts games over the following three decades.
If you enjoy betting on a wide variety of sports, including martial arts like UFC, you definitely know or recognize some of these games. 
Today there are many martial arts games to choose from for PlayStation gamers, so how do you know which ones to play? Here are five of the best Martial Arts games available on the PlayStation.
Street Fighter V: Arcade Edition
Let's start with the franchise that has done more for Martial Arts games than any other, and Street Fighter V: Arcade Edition is the game that has elevated the Capcom series back among the top titles in the genre. 
Street Fighter V itself was a good game but the introduction of Arcade Edition – available as a free add-on to players of V or to purchase as a package – made it a more complete game. Not only are all the characters made available on Arcade Edition but it also features five different arcade runs to play and beat, each based on previous Street Fighter editions.
As such, it makes the title appealing to serious and casual gamers alike while the single player, local, and online multiplayer modes are all very good. 
Another reason to get Arcade Edition is to avoid the slog of unlocking characters in V by means of accumulating Fight Money. The prospect of dedicating countless hours to story mode just to build up Fight Money does not appeal to most players, so skip all of that and go straight to Arcade Edition.
Tekken 7
The Tekken series has been a mainstay on PlayStation since its first release in 1995, although developers Bandai Namco Studios have not quite hit the heights of the legendary Tekken 3. After five years between titles, anticipation was high for the release of Tekken 7, and it has not disappointed.
Following the original arcade release in 2015, Tekken 7 was tweaked and refined for its console release on the PlayStation 4 two years later and has earned rave reviews by gamers and critics.
Tekken 7 helps to stand itself apart from many of its rival titles by being a 3D fighting game, meaning characters can freely move around a 3D arena instead of being limited to the traditional 2D strip, so movement is as big a part of combat as fighting moves.
Thanks to top-class gameplay – helped by its overhauled rage system – and its excellent online platform, Tekken 7 has established itself as one of the best Martial Arts games available on the PlayStation.
Guilty Gear Strive
The sixth main release of the Guilty Gear franchise hit the PlayStation in the summer of 2021 and developers Arc System Works have really taken the popular franchise to a whole new level.
Guilty Gear Strive builds on and elevates the series' pioneering 2D/3D hybrid cell-shaded graphics and gameplay and has introduced new characters in addition to the previous favorites. 
For Guilty Gear veterans, enough has changed to refresh the series, while Strive has made an effort to appeal to newcomers with its initiating features. The gameplay and soundtrack are both top-rate and players who enjoy story mode will love this game's offering.
But what truly stands Guilty Gear Strive apart from its competitors is its online functionality. It has the best online netcode of any fighter game on the PlayStation 4, making it easy and smooth to battle players around the world.
Mortal Kombat 11
Another classic fighting series that has been around since the early 1990s, Mortal Kombat has had its ups and downs over the years, but its latest iteration provides plenty to love for both long-time players of the series and newcomers.
Players of Mortal Kombat 11 will love the gameplay, graphics, story mode, and much-improved netcode so online fights are significantly better than previous editions. Gamers keen to revel in the gore that has made Mortal Kombat so popular will give plenty of that in 11.
There has been criticism of the game's long and drawn-out progression and unlock system but for those seeking a pure fighting game to play with friends, either on the same console or online, there are few games that can match Mortal Kombat 11.
Dragon Ball FighterZ
Dragon Ball Z is an institution, stemming from its iconic television series dating back to 1989 and branching out into movies, graphic novels, and of course video games.
So when it was announced that Guilty Gear creators Arc System Works were working on a Dragon Ball Z fighting game, it is little wonder that it was met with huge excitement.
The result is Dragon Ball FighterZ and the game more than lives up to the hopeful expectation. Still keeping true to its anime fundamentals, FighterZ offers excellent fighting mechanics and accessible controls, making it playable for casual and serious gamers. The visuals and graphics are stunning, while the online mode is sturdy so interruptions are limited.
For anime fighting games, Dragon Ball FighterZ is in a league of its own.