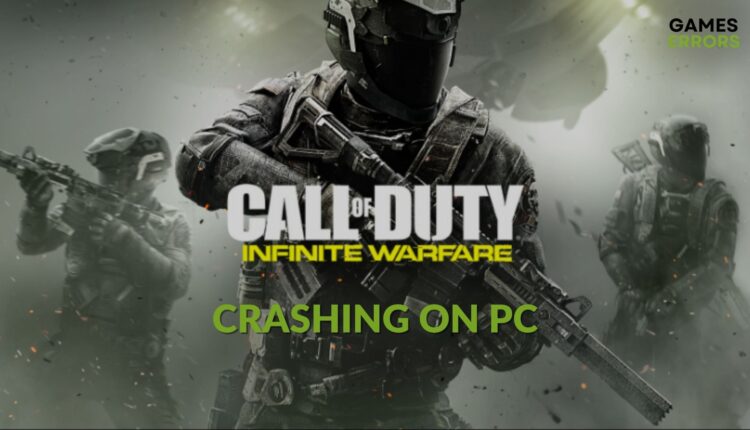 Call of Duty Infinite Warfare Crashing on PC: Easy Fix
Is your gameplay crashing on PC? No need to say more, follow our guide and you will fix it
X
INSTALL BY CLICKING THE DOWNLOAD FILE
Call of Duty: Infinite Warfare is available to play for any gamer, but it seems that the game is not such a big hit as the other CoDs. Since the release of the game, a lot of players have been complaining about different issues, and the game has only a couple hundred mixed reviews.
There is a lot of arguing on the forums about this game, and most of it is because players are complaining about game-stopping issues and bugs.
The most common is that Infinite Warfare crashes on startup or randomly throughout the game.
Why does COD Infinite Warfare keep crashing on my PC?
If Call of Duty Infinite Warfare keeps crashing, it is probably because you don't meet the minimum specs of the game or your GPU driver is outdated. Other reasons may involve corrupted game files, overlay applications, or antivirus software interfering with your game.
Before starting to fix your issues and enjoy the game, you need to check and see if your PC meets the minimum system requirements of the game and also your firewall/antivirus software to see if it's blocking your game.
If everything looks fine, you can go ahead where you will find a solution for your issue.
How do I fix the Call of Duty Infinite Warfare crashing?
1. Repair the game files
Time needed: 5 minutes
Sometimes, with games like CoD IW to stop it from crashing, you just need to have a little bit of patience while you are allowing the Steam Launcher to verify the integrity of the game files for you.
Launch Steam.

Go to Library and right-click on the game.

Select Properties and go to Local files.

Hit the Verify the integrity of game files.

If there are any, wait to automatically fix them.
2. Set the game to compatibility mode
Access the game installation folder.

Right-click on the Call of Duty Infinite Warfare.exe file and click Properties.

Go to the

Compatibility

tab.

Click on

Apply

and OK to close the window.
3. Update the graphics driver
Open Device Manager on your desktop.
Double-click on

Display adapters

and select the driver.
Restart the Windows.
To fix the crashing issues on this game, you should update the GPU drivers using a tool like Outbyte Driver Updater. It will help you get the latest compatible drivers, repair broken drivers, and it will also optimize your PC to reach maximum gaming performance with no glitches.
4. Disable background processes
Most probably, crashing bugs on your game are also caused by interfering apps and overlay options that start at the same time as the game and block the runtime.
For that purpose, you should disable any overlay integration from Steam settings, close background software, or even the antivirus protection that may block your game.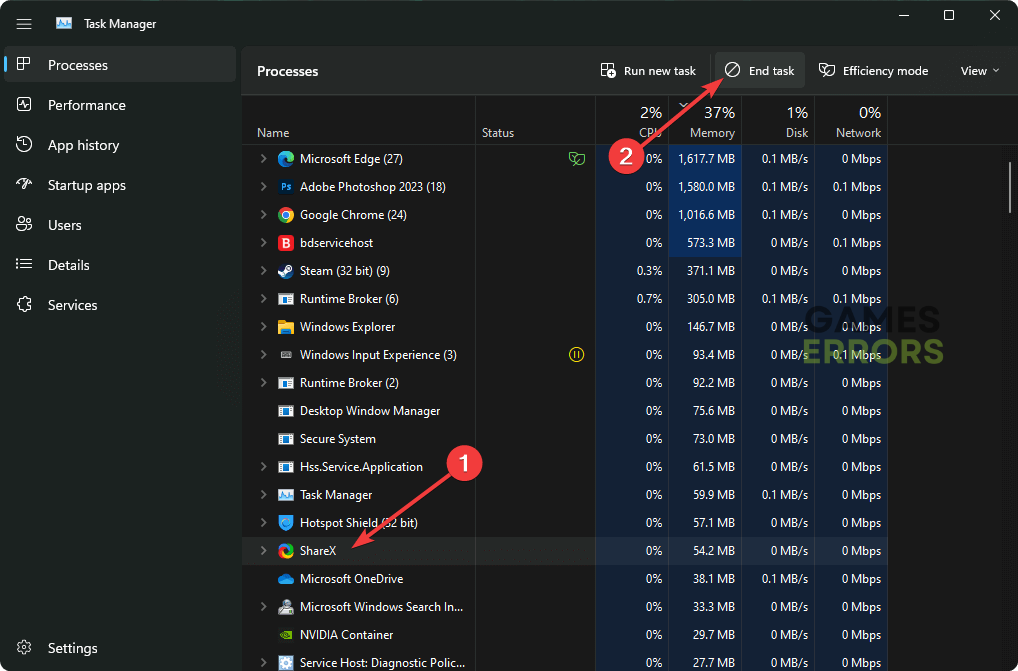 For each issue, you have a workaround or a solution on how to fix it. In the next part, follow our workarounds in order to fix Call Of Duty: Infinite Warfare crashing on PC and other different issues.
5. Disable Your Antivirus
If you are using an antivirus, it might prevent some of the game's processes from properly functioning; for this reason, you might experience crashes in CoD:IW. Some players reported on Steam Community that after they turned off the antivirus for 10 minutes, they were able to launch the game without issues.
💥 Various CoD Infinite War issues related to crashing
Call of Duty: Infinite Warfare Performance Issues – A lot of players are complaining about Call of Duty Infinite Warfare FPS issues like low FPS and FPS drops.
Workarounds:
If you have Nvidia GPU, go to Nvidia Control Panel> Manage 3D Settings, and here set the "power management mode" to "prefer maximum performance"
Set High Priority to the game in Task Manager
Lower the render resolution from game settings
Call of Duty: Infinite Warfare Unable to Start an MP Match – Few players have complained that they are getting a stuck loading screen while trying to start a Multiplayer Match. You encounter this issue because your antivirus or an application is interfering with the game.
Call of Duty Infinite Warfare Crashes won't launch on PC– There are multiple types of crashes such as startup crashes or low memory crashes.
Low Memory Crashes:
Different players posted on the game forum about this issue. You can apply the following fix if you have the same issue.
Workaround: Type Settings into the search and open it → In the search in the top right, type Adjust and click "Adjust the appearance and performance of windows" → Click the Advanced tab, then click Change on the Virtual Memory option at the bottom.
Related articles:
Let's hope that by now you managed to fix Call Of Duty Infinite Warfare crashing on PC and that you are enjoying the game as you should.
If you still encounter some issues and are unable to fix them. After that, a member of our team will help you as soon as possible to fix your error so you can enjoy your game.