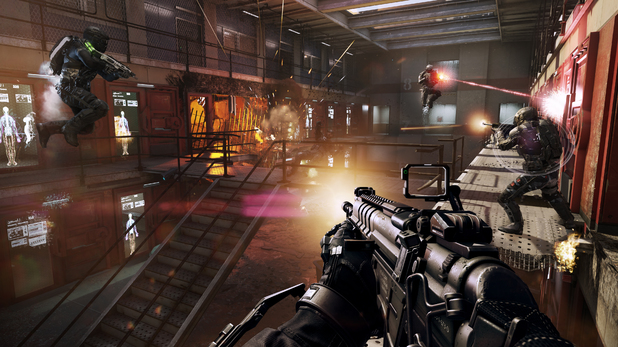 How to fix Call of Duty Advanced Warfare Errors, Crashes, Stuttering, FPS Drops
Call of Duty: Advanced Warfare was released today, November 3, on Steam and many players encountered errors, and they were unable to start or to play the game. The Call of Duty Advanced Warfare Errors that they encountered are: Random Crashes, Stuttering, FPS Drops, Installation Crash and Game Won't Start. They tried to fix them, but nothing helped, so our team managed to come with some workarounds and solutions for you to fix this errors.
How to fix Call of Duty Advanced Warfare Errors:
#1 Call of Duty Advanced Warfare Random "insufficient free disk space" Error
You might encounter this error when you are playing the campaign of the game. You keep getting sent to the main menu and you receive this error "Error: Insufficient free disk space. Please free at least 5mb of free space on game drive." This issue seems to happen at random time and you lose all progress of the campaign until that moment.
To fix this issue follow the workarounds below:
Try to run the game in Administrator Mode
You most likely need to increase the size of your pagefile. Even if you aren't running out of system RAM, some apps still need to use the pagefile to offload things. Follow the instructions on this page and set it to either "Automatically manage paging file for all drives", or if you really want to manually set it, at least set it to a couple of GB
Try right clicking on the 'Call of Duty Advanced Warfare' folder in ProgramFiles(86)/Steam/steamapps/common, choose 'Properties', then click on the 'Security' tab. Next click 'Edit' and give 'Full Control' to everything in there
#2 Call of Duty Advanced Warfare Crashes
Players reported that their game crashes after playing somewhere between 5-10 minutes on SinglePlayer and MultiPlayer also, below you can see what some players say about this error:
"Game crashes in both multiplayer and singleplayer after playing somewhere between 5-10 minutes. It says that the display driver crashes."
Solution:
Try to update or to rollback your drivers if you already updated them and still encountering crashes. If this won't help try to install a clean version of your drivers. Your game might also crash because of third party applications like screen recorders or Skype, try to disable this apps before starting the game.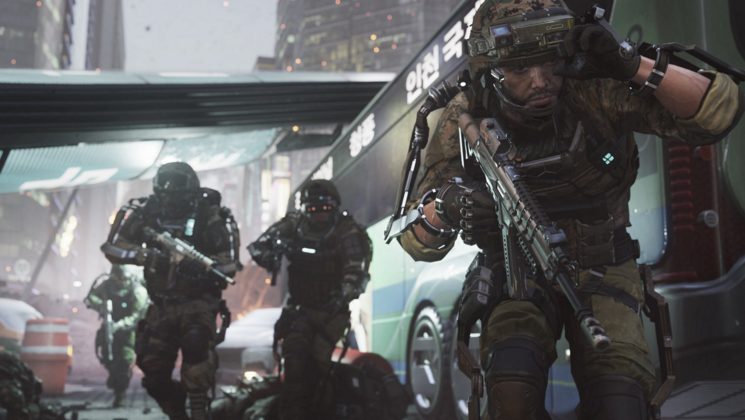 #3 Call of Duty Advanced Warfare Stuttering
Some players reported that they have some serious problems with stuttering in the game when playing or when loading the levels.
"When my game levels load the game keeps stuttering, how can I fix that?"
Solution:
If you are encountering stuttering or micro-stuttering during the game try turning off Shader Pre-load Options from the settings menu.
#4 Call of Duty Advanced Warfare FPS Drops
Some players reported having low FPS or FPS Drops in SinglePlayer and MultiPlayer.
"It would seem that during loading scenes the FPS drops considerably."
"When I'm starting the game, the intro video is terribly slow, like five fps, stuck every second.Then, after it finishes and the game starts, its also lagging, and the textures look like Minecraft."
Workaround:
This game will consume a lot of your computer performance in order to work properly. Make sure that you meet at least the minimum recommended settings and that you have updated your GPU drivers to the latest. If they are up to date, try lowering the settings from the graphics menu. Many users have reported that disabling Cache Spot Shadow Maps and Cache Sun Shadow Maps gave them a significant improvement boost.
#5 Call of Duty Advanced Warfare Game Won't Start
For some players the game won't start, when they click "Play" in Steam nothing happens, or they encounter an error like this "Failed to Start Game (Unkown Error)".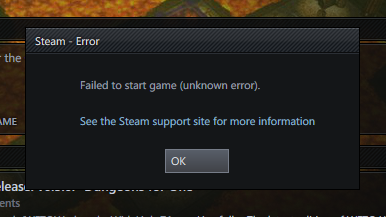 Solution for game not starting:
To fix this issue you just need to verify the integrity cache of the game from the properties tab of the game in Steam Library.
#6 Call of Duty Advanced Warfare Installation Crash
Some people can't install their game, or they are encountering installing crashes and for some, the game is still encrypted.
"I spent a good few hours letting it install all 50GB from the disk, just to find out that it only installed a part of the multiplayer portion of the game. I did all the usual checks (verify the integrity of game cache etc.), but nope, in all of it's infinite wisdom, Steam and the games installer just decided not to install the singleplayer."
Solution:
To fix this problem just change download server in your account settings. Just change back to the desired country when finished.
We hope that our tutorial helped you fix your errors and that you will be able to play and enjoy this amazing game. If you encounter any other issues, please contact us by using the comment section below or use our Contact Page and we will help you fix your game. – GamesErrors Team
Update: We posted a tutorial here on how to fix the CPU Error:'Your CPU does not meet the minimum specification': How to fix Call of Duty Modern Warfare CPU Error
If you are looking for a tutorial on how to fix your errors in the new CoD check this here: How to Fix Call of Duty: Black Ops 3 Errors, Crashes, Freezes, Performance Issues: Low FPS, Lag
For Infinite Warfare, follow this tutorial here: How To Fix Call of Duty: Infinite Warfare Errors, Performance Issues, Low FPS, Random&Startup Crashes