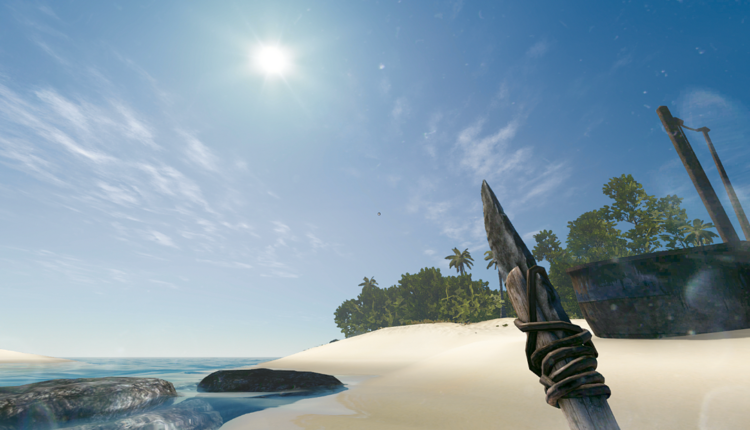 How to Craft and Build in Stranded Deep [Ultimate Guide]
X
INSTALL BY CLICKING THE DOWNLOAD FILE
Are you ready to embark on a thrilling adventure in Stranded Deep but not sure where to start? Look no further than this comprehensive guide to crafting and building in the game!
How to Craft in Stranded Deep?
Crafting is a gameplay mechanic that allows you to create objects and items using available resources.
You will always be in crafting mode if you are not building with a hammer. Interactive items are highlighted orange.
Dragging is a key mechanic to crafting. You can drag any interactive object by holding the right mouse button. Dragging new items together to form a group will allow you to craft items and objects in the physical world without traditional menus or slots.
When a combination is available for a crafting group, a tooltip icon will appear.
Holding down the left mouse button will display a context menu where you can choose from the available crafting options.
Craftable Objects
Crude Knife
Crude Axe
Crude Hammer
Crude Spear
Campfire
Fire pit
Materials

Details

1 x Campfire
6 x Rocks
A fire pit is an attachment to a Campfire that increases its durability.
Fire Spit
Materials

Details

1 xFire Pit
3 xSticks
1 xRope
A Fire Spit is an addition to a Fire Pit that allows you to attach cookable food to the spit that does not require attention whilst cooking.
How to Build in Stranded Deep?
Building is a gameplay mechanic that allows you to construct objects like shelters using available resources.
To enter build mode, you will need to be holding a hammer or crude hammer. This will make highlight groups blue. Building shares similar mechanics with crafting. When a group combination is available in build mode, the tooltip icon will appear.
Holding down the left mouse button will bring up the available construction combinations as per crafting.
Building a Shelter:
To construct a shelter, the player will need to build a Foundation. Foundations can be expanded upon with Supports, Walls, and a Roof by bringing materials over to the Foundation into a group and repeating the process.
Building Combinations:
Raft
Foundation
Supports
Wall
Roof
Steps
Materials

Details

1 x Foundation
5 x Stick
6 x Rope
Can be placed at any side of a Foundation that's not occupied.
But surviving in Stranded Deep isn't just about staying alive – it's about thriving. With the right knowledge and skills, you can turn your island into a paradise, complete with gardens, fish farms, and even underwater bases.
If you encounter any issues or errors while playing your favorite games and require support, feel free to contact us here. Our team is always ready to assist you and ensure your gaming experience is seamless and enjoyable.