Dark Souls 3 Won't Launch: How To Fix It & Run Smoothly
If Dark Souls 3 won't launch, it can be frustrating, but we know how to fix this 👇.
Dark Souls 3 is a popular game with stunning visuals, unique designs, and thrilling storylines. However, many players report the game won't launch, especially after the most recent update. The game loads and quits, so players can't access and enjoy Dark Souls 3. If you're facing the Dark Souls 3 won't launch problem, we've compiled this troubleshooting guide for you. Keep reading to find simple solutions to help fix it.
Why won't Dark Souls 3 launch?
If your Dark Souls 3 won't launch, it may be caused by:
How do I fix Dark Souls 3 won't launch?
✅ Perform the following pre-checks before jumping into our troubleshooting guide:
If Dark Souls 3 won't launch, try the following fixes:
1. Delete installed mods
If you've installed mods on your PC, they'll likely trigger launch issues in Dark Souls 3. We recommend deleting installed mods to ensure the game launches successfully. Here's how to do this:
Press the Windows key + R to open the run box.
Type %AppData%\DarkSoulsIII and click OK to open the Dark Souls 3 save file location.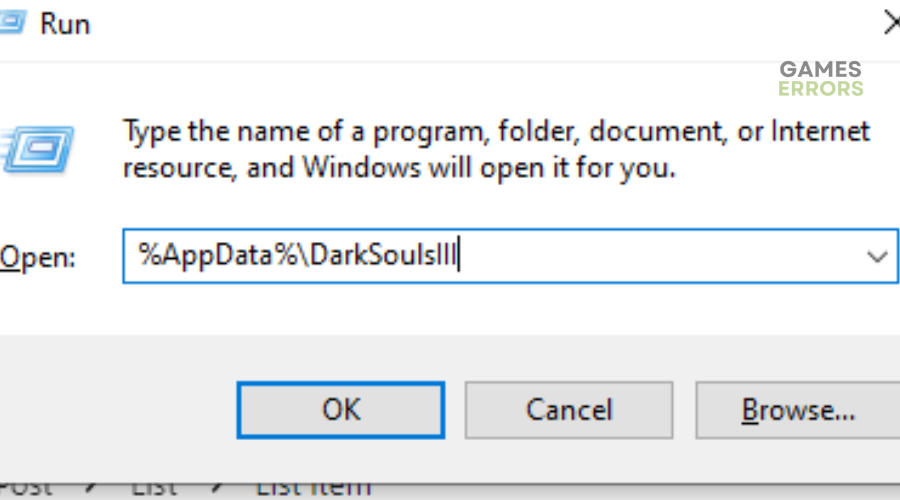 Once you're here, locate mods you've installed, such as dinput8.dll. Select all of them and hit delete on your keyboard.
Be sure to empty our recycle bin to eliminate all mods.
Try launching Dark Souls 3 to see if the game starts.
2. Update graphics drivers
Time needed: 2 minutes
Updating your graphics drivers helps eliminate common gaming problems, including launching issues. Here's how to do this:
Open Device Manager

Open Device Manager on your PC.

Display Adapters

Click Display Adapters to showcase the drop-down menu.

Update driver

Select Update driver from the context menu.

Search automatically for drivers.

Click search automatically for drivers, and Windows will search for and install the latest drivers on your PC.

Restart PC

Restart your PC to apply the changes.

Relaunch Dark Souls 3

Try relaunching the game to see if it works.
Save time and effort by updating your graphics drivers manually with Outbyte Driver Updater. This tool automatically updates your graphics drivers, ensuring your PC has the latest drivers.
⇒ Get Outbyte Driver Updater
3. Force close Dark Souls 3
Dark Souls 3 may not launch because the program is already running in the background. In this case, force close the game in task manager to prevent interference during launch. Here's how to do this:
Press CTRL + Shift + ESC on your keyboard to open Task Manager.
Find the Dark Souls 3 game under the processes tab.
Right-click and select End Task to force close the title.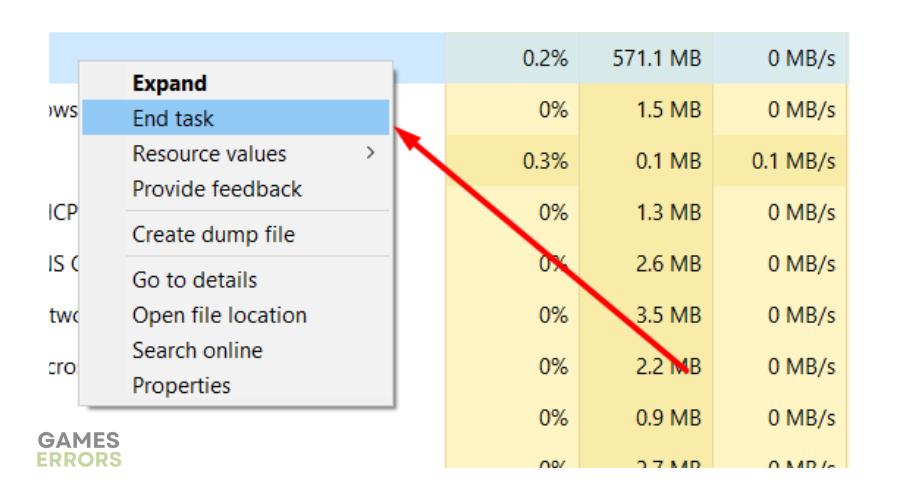 Now, try launching the game to see if it starts.
4. Uninstall and reinstall Dark Souls 3
If Dark Souls 3 won't launch after a recent update, consider uninstalling and reinstalling the game. This clean installation removes temporary bugs and glitches from your PC. We only recommend doing this if all the other fixes mentioned failed. To do this:
In the Windows start menu, type Settings and click to open.
Select Apps.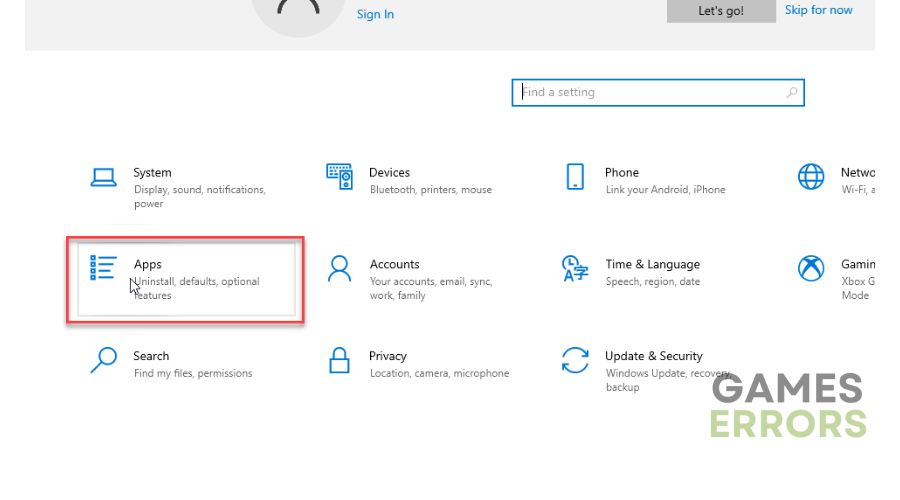 Locate the Dark Souls 3 app, click it and select Uninstall.
After the process is complete, install Dark Souls 3 from the official website and launch it to see if it starts.
Other fixes to try:
Related articles:
Conclusion
The Dark Souls 3 won't launch issue prevents gamers from starting and playing the game, which can be frustrating. Luckily, you can fix it by deleting installed mods and updating graphics drivers. Additionally, force close Dark Souls 3 and uninstall and reinstall the game. Let us know if these fixes work in the comment section below.