DETRICK-LESTER Error in MW2: Here's How to Fix It – Easy Ways
If you are troubled by "DETRICK-LESTER" in MW2, we have the best solutions for this problem. 👍
X
INSTALL BY CLICKING THE DOWNLOAD FILE
Modern Warfare II (MW2) offers great multiplayer, with the addition of a fan service campaign that die-hard fans of the series will enjoy. After previous lackluster releases, Call of Duty is back in good form. However, do you get a DETRICK-LESTER error on MW2? This error is caused by connection difficulty to Demonware, which provides matchmaking and other online services for the game. This article will show how to fix the DETRICK-LESTER error in MW 2.
What is error code Detrick in Modern Warfare 2?
When playing MW2, you may sometimes encounter the DETRICK-LESTER error, usually caused by server issues. This error has occurred often and usually occurs when there are problems with the Demonware servers or your connection to them. Incidentally, Demonware is a subsidiary of Activision that offers online services, including matchmaking, for the game. While Demonware server issues are the primary cause of the error, connection issues on your end can also trigger it.
How do I fix the DETRICK-LESTER error in MW2?
To quickly solve the issue, start by following these simpler steps:
Check the game server status. If the server is down, wait for it to be operational again.
Check online with one of the popular internet speed testers if you're having problems with downloads or uploads.
Power cycle your modem or router (unplug power cables for one minute and back in).
Check with your ISP for any other problem (maybe you have limited network resources).
MW2 still has the DETRICK-LESTER error? Then, do the following:
1. Allow MW2 through the firewall
You may get a DETRICK-LESTER error in MW 2 because it is blocked in your firewall. You need to set an exception for the game and allow it to function normally. Here's how to do it:
1. Right-Click on On the Start Menu, click on Settings, then Update & Security.
2. Select Windows Security and click Firewall and network protection.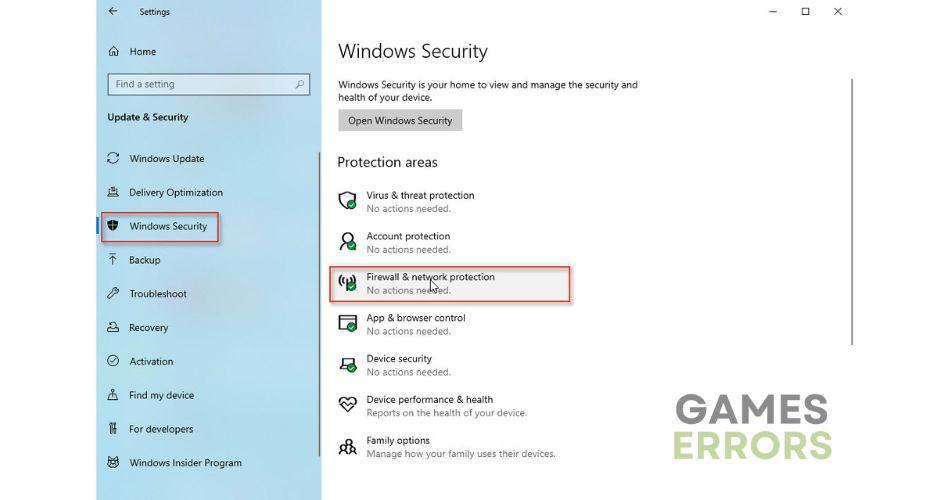 3. Click on the Allow an app through firewall.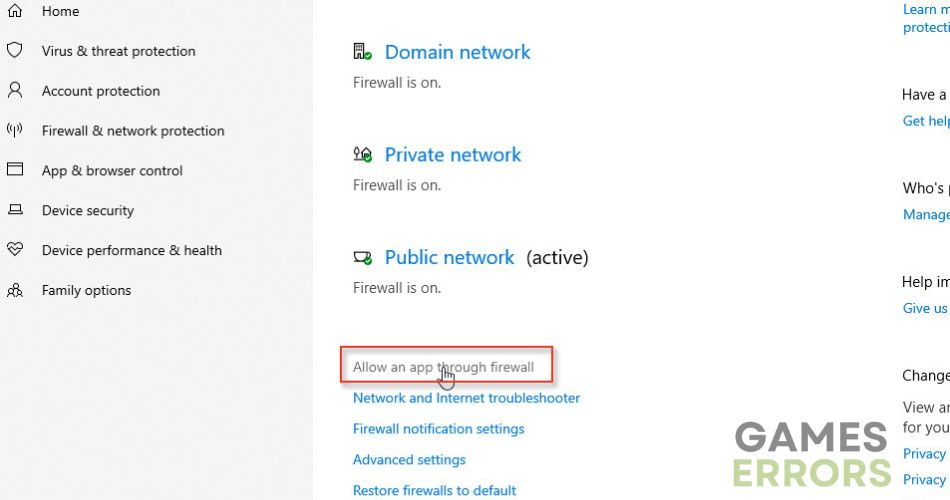 4. Select the Change Settings button and Allow Another App.
5. Use the Browse option to add the MW2 to the firewall exception.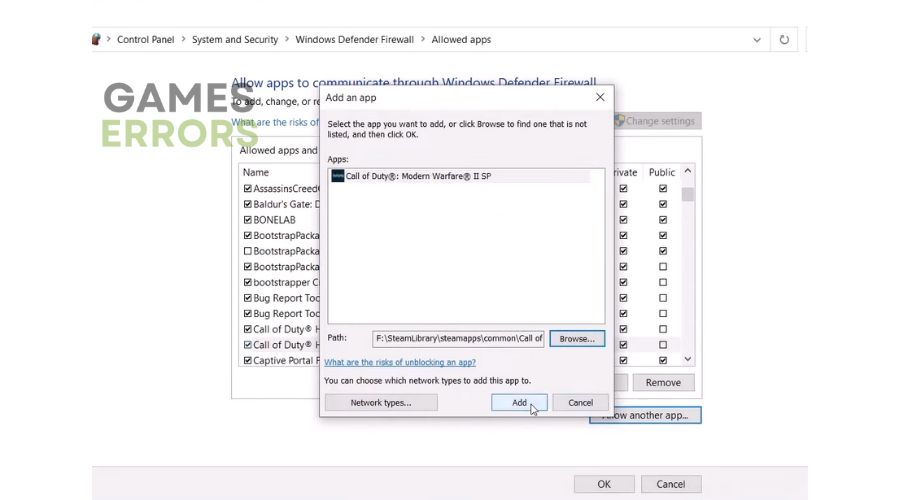 6. Finally, tick the respective Private and Public network checkboxes and confirm changes on OK.
2. Change your DNS server
If you encounter the DETRICK-LESTER error while playing MW 2, it could be due to an interruption between the game servers and your default DNS provided by your ISP. Switching to a public and dependable DNS like Google's is advisable to resolve this issue.
1. Press the Win+R keys to open the Run dialog box.
2. Type; "ncpa.cpl" and press Enter.
3. Right-click on your network adapter, and select Properties.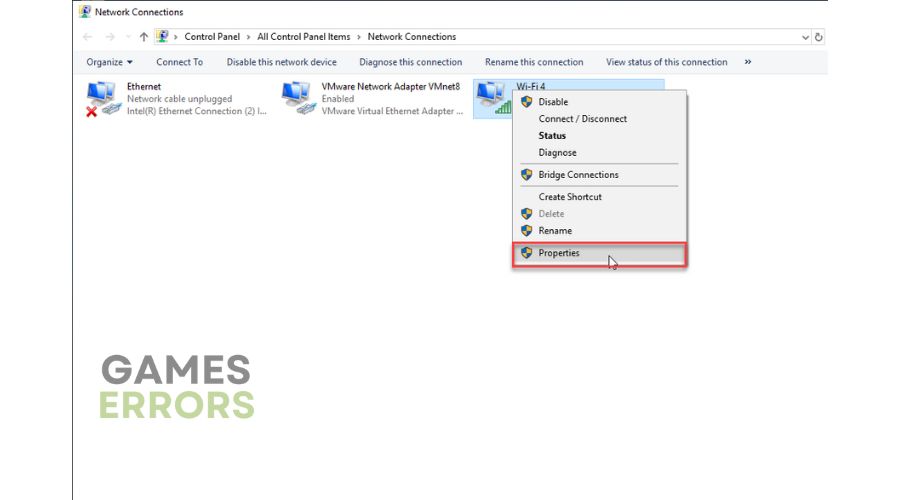 4. Choose Internet Protocol Version 4 (TCP/IPv4) and click the Properties button.
5. Tick the radio button – Use the following DNS server addresses.
6. For the Preferred DNS server, type: 8.8.8.8, and for the Alternate DNS server, type: 8.8.4.4.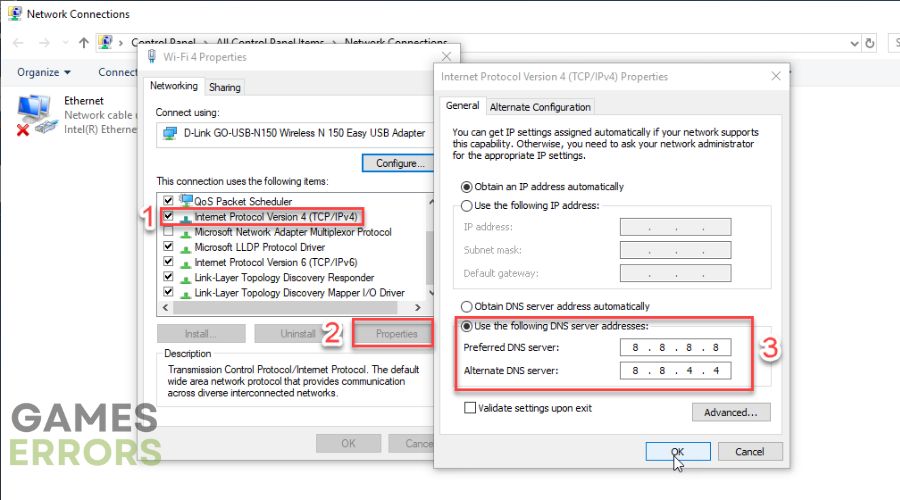 6. Confirm changes on the OK and restart the PC.
7. Try running MW2 to see if the DETRICK-LESTER error recurs.
3. Update MW2
Time needed: 1 minute.
It is advisable to keep MW2 updated to prevent crashes, poor performance, and errors like DETRICK-LESTER. To ensure that you have the latest version of the game, follow these steps:
Launch the Steam

Launch the Steam client and go to your games library.

Locate Call Of Duty: Modern Warfare 2 in Library

Click on Call of Duty: Modern Warfare 2 and click the UPDATE button.

Set automatic update

To set the always get an automatic update, right-click on the MW2 and select Properties.

Choose update options

Click on the UPDATE tab and choose Always keep this game updated.
4. Use a VPN
You can use a VPN to solve connection issues. A VPN can help protect your online activity and hide your IP address, which may help with connectivity problems. There are a lot of VPNs that are available completely free. However, we won't recommend them because they can cause issues like selling your confidential data to advertisers or using your internet connection as a server location for other users.
We suggest considering ExpressVPN as a reliable VPN service option. It offers advanced security features, maintains privacy, has fast connection speeds, and includes optimization for gaming (lower ping and the option to select servers in different countries for playing with friends).
Related articles:
Conclusion
In this guide, you'll find helpful tips for eliminating the DETRICK-LESTER error in MW2. If you're still experiencing the issue or have discovered an alternative solution, feel free to share it in the comments section.
If you encounter any issues or errors while playing your favorite games and require support, feel free to contact us here. Our team is always ready to assist you and ensure your gaming experience is seamless and enjoyable.