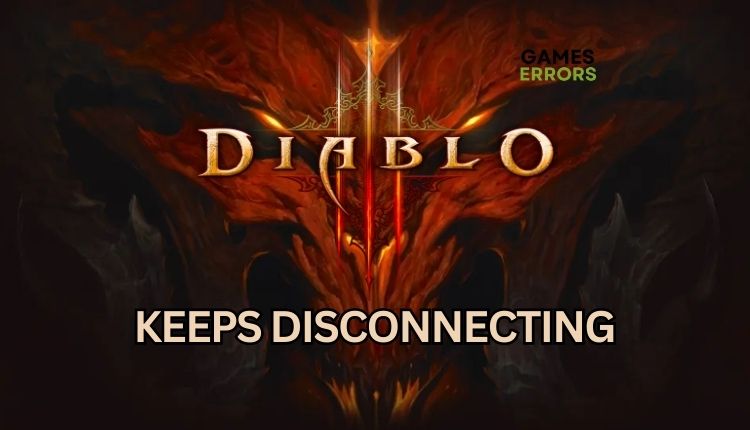 Diablo 3 Keeps Disconnecting: How To Fix
We can efficiently guide you on how to troubleshoot Diablo 3 disconnecting. 👍
Diablo is a franchise that has been with us for many years, and that's why it won the hearts of many fans and continues to win over new players. However, some bugs can happen here and there that can worsen your gaming experience. One issue that several players have been experiencing while playing Diablo 3 is that they constantly get disconnected. So that you don't fall into despair, we made this guide that will help you play Diablo 3 without connection issues.
Why does my Diablo 3 keep disconnecting?
There are various reasons why this issue may occur, such as outdated software or drivers, corrupted game files, or issues with the internet connection. Ultimately, it may be related to a network problem with the game server or on your end.
How do I fix Diablo 3 keeps disconnecting.
Follow these basic steps to try to solve the problem quickly:
Check the Blizzard service status. If the service is down, wait for it to be operational again.
Power cycle your network devices.
Restart the game launcher (Blizzard.net) or your PC.
If Diablo 3 keeps disconnecting, do the following:
1. Update network driver
If Diablo 3 keeps disconnecting, it may be due to an outdated network driver. We recommend that you always have an updated version of the network driver. Do the following:
1. Right-click Windows Start and select Device Manager.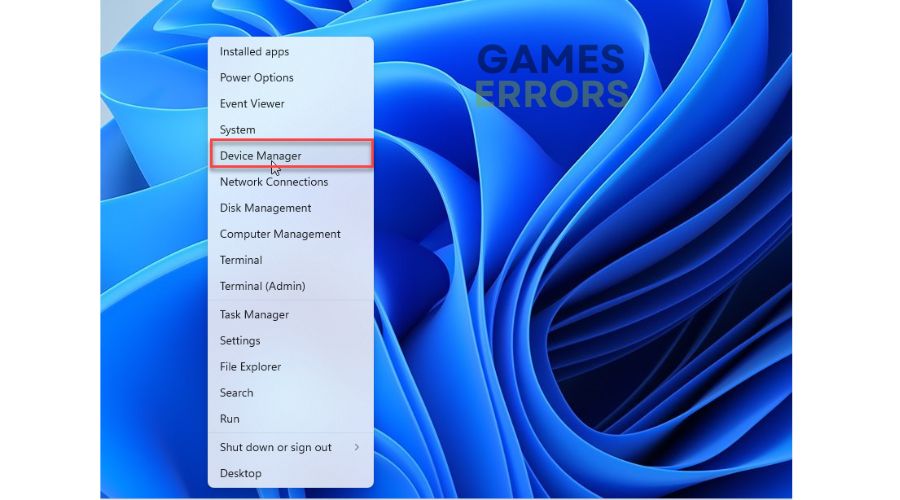 2. Double-click the Network adapters and right-click on your network card to select Update driver.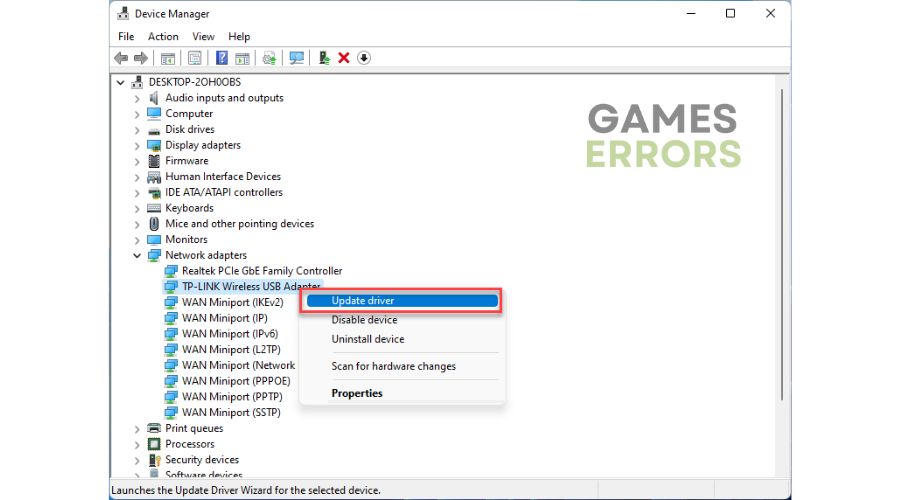 3. Click on the Search automatically for drivers and wait to finish the update process.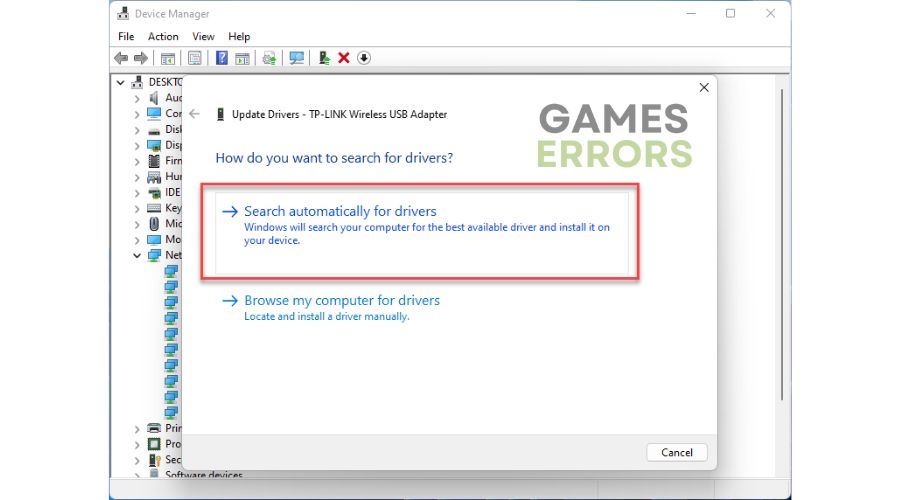 ℹ️ We suggest using Outbyte Driver Updater to avoid the hassle of manually updating your system's drivers. This efficient tool can quickly scan all your drivers and install the latest version. With Outbyte Driver Updater, you can trust that your drivers will always be up to date.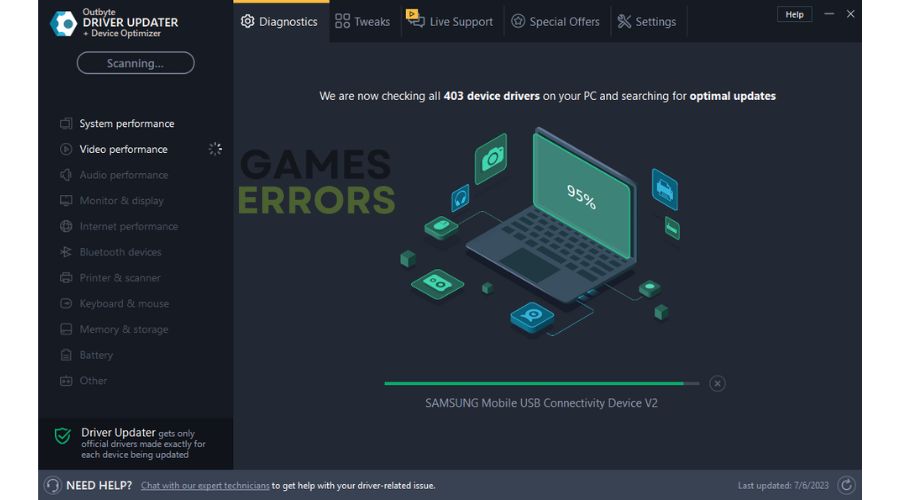 ⇒ Get Outbyte Driver Updater
2. Flush your DNS
If you're having trouble connecting to game servers, you can increase your chances by flushing DNS to clear the cache. This will eliminate any stored IP addresses and DNS records that might be causing connection problems. Do the following:
1. Press Win+R to show the Run dialog box.
2. Type; "cmd" and press Ctrl+Shift+Enter keys to open Command Prompt as administrator.
3. Type "ipconfig /flushdns" and press Enter.
4. Type "ipconfig /registerdns" and press Enter.
5. Type "ipconfig /release" and press Enter.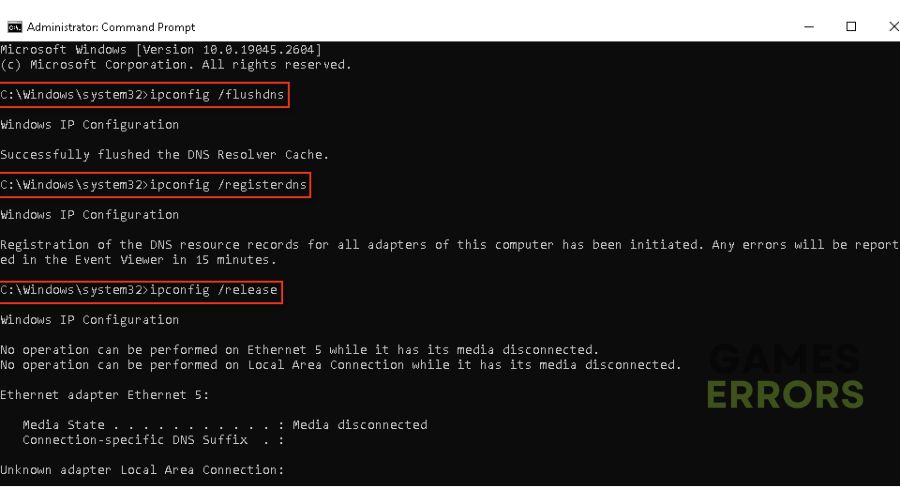 6. Type "ipconfig /renew" and press Enter.
7. Type "netsh winsock reset" and press Enter.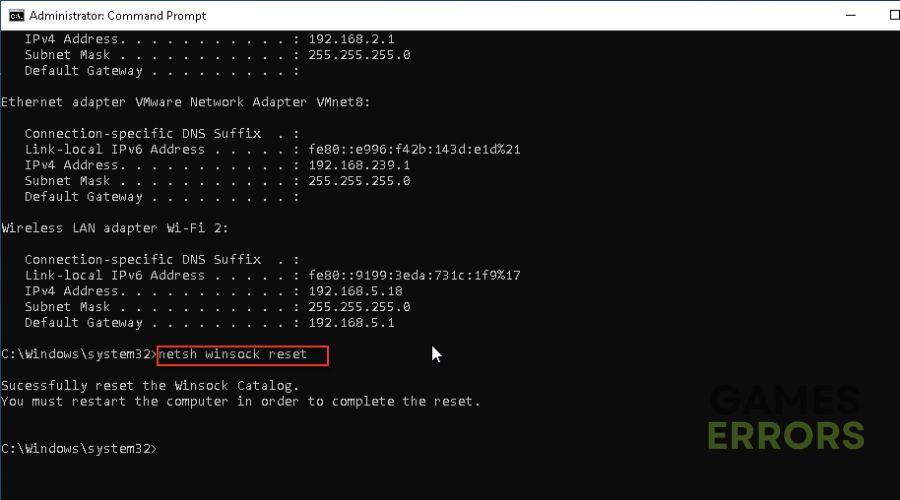 8. Reboot the PC, launch Diablo 3, and check if the issue is gone.
3. Disable the IPv6 protocol
Time needed: 1 minute
If you're experiencing issues with Diablo 3 disconnecting frequently, it could be due to the new IPv6 internet protocol. This protocol isn't always compatible with the game and can cause issues with other games. To resolve this problem, we suggest disabling the IPv6 protocol in your network adapter settings.
Open the Run dialog box

Press Win + R keys to open the Run dialog box. Type; "ncpa.cpl" in the box and press Enter.


Select your primary network adapter

Right-click on your network adapter and select Properties.

Disable IPv6 protocol

Under the Networking tab, locate and uncheck the box next to the Internet Protocol Version 6. Click OK to save the changes.


Restart your PC

Launch Diablo 3 and check if the connection issue is gone.
4. Allow Diablo 3 through the firewall
Diablo 3 may be experiencing disconnections due to your firewall settings blocking incoming and outgoing connections for the game. To resolve this, check your firewall settings and ensure the game has permission to pass through.
1. Right-Click on the Start Menu, click on Settings, then Update & Security.
2. Select Windows Security and click Firewall & Network Protection.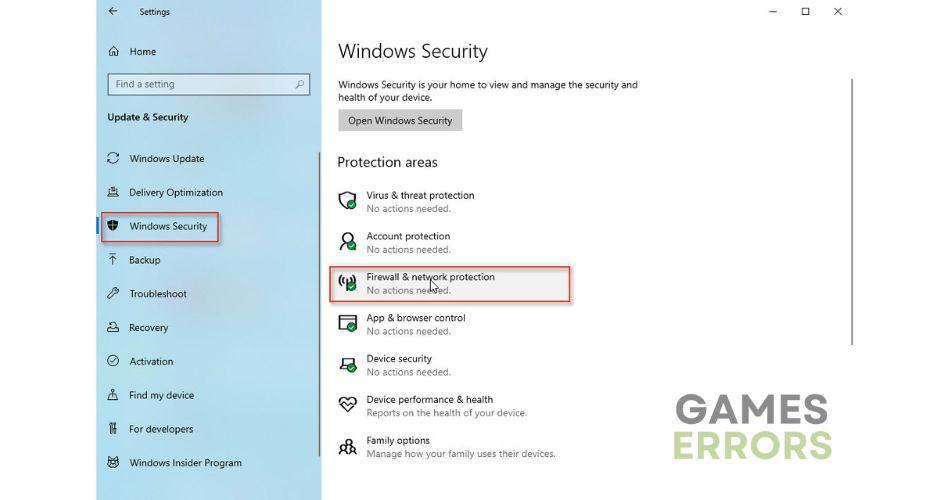 3. Select the Change Settings button and Allow Another App.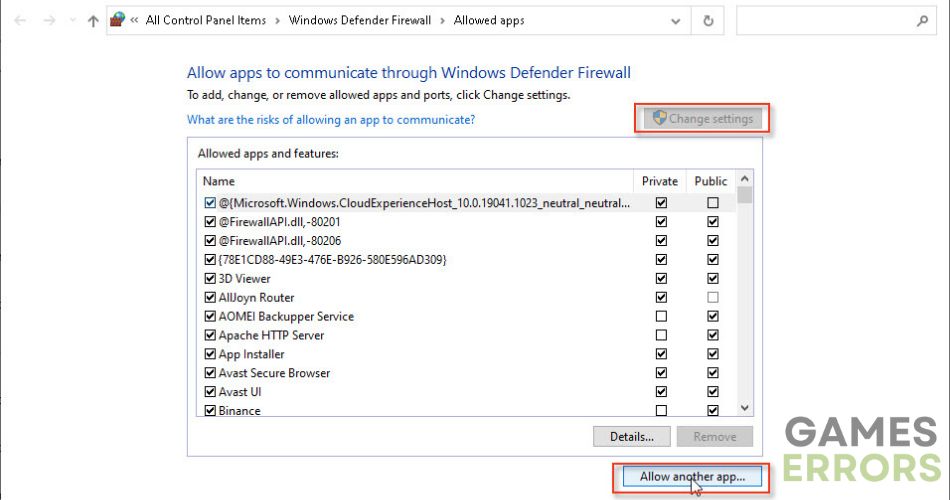 4. Use the Browse option to add Diablo 3 to the firewall.
🤘 Extra steps
If your Diablo 3 still keeps disconnecting, we suggest some additional options to consider:
Update Windows to the latest version.
Update DirectX, .NET Framework, and VCRedist.
Update Diablo 3.
Launch the game from the installation folder ( Right-click on the Diablo3.exe>Properties >Compatibility. Tick checkbox – Run this program as an administrator)
Conclusion
If you're experiencing frequent disconnections while playing Diablo 3, we suggest trying some simple troubleshooting steps. Restart the game and your computer, or power cycle your network devices. You can also update your network driver, flush your DNS server cache, and disable the IPv6 protocol. Sometimes, firewalls can interfere with games, so we recommend adding an exception for Diablo 3. If you have any further questions, don't hesitate to comment below; we'll gladly assist you.