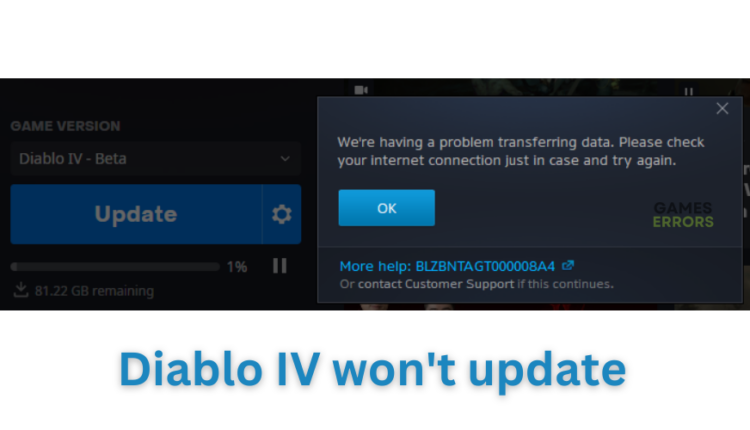 Diablo 4 Won't Update: How to Force it
We have got you covered when it comes to Diablo 4 won't update issue with these easy fixes ⤵
Gamers can finally purchase and play the highly anticipated Diablo 4 game. Unfortunately, the update issue is one of the most prominent headaches players face with the game. Many report encountering errors when trying to update the game, which causes the update to stop and the game to freeze. This gets in the way of fun. Luckily, we have compiled a list of proven fixes that may help you fix the Diablo 4 won't update problem.
Why Diablo 4 won't update?
The exact cause of Diablo 4 not updating is unknown. However, many speculate some of the possible reasons include:
Antivirus/firewall blocking the game
Outdated or corrupt drivers
Lack of administrative privileges
Missing or corrupt game files
Compatibility issues with installation or background apps
How to update Diablo 4 properly?
Before performing any fixes, as a precheck, do the following:
Check Diablo 4 server availability to ensure it's up. The game will only update if their no scheduled server maintenance, downtimes, or outages.
Disable any firewall/antivirus that may be blocking the game.
If you're still encountering the Diablo 4 won't update issue, try these fixes:
1. Run the game as an administrator
Diablo 4 may fail to update due to a lack of administrative privileges. Launching the game as an administrator can help solve issues, including updating errors. Here's how to do this:
Open the Battle.net launcher.
Click on All Games and choose Installed.
Go to Diablo IV.
Click on the gear icon and then click on Show in Explorer.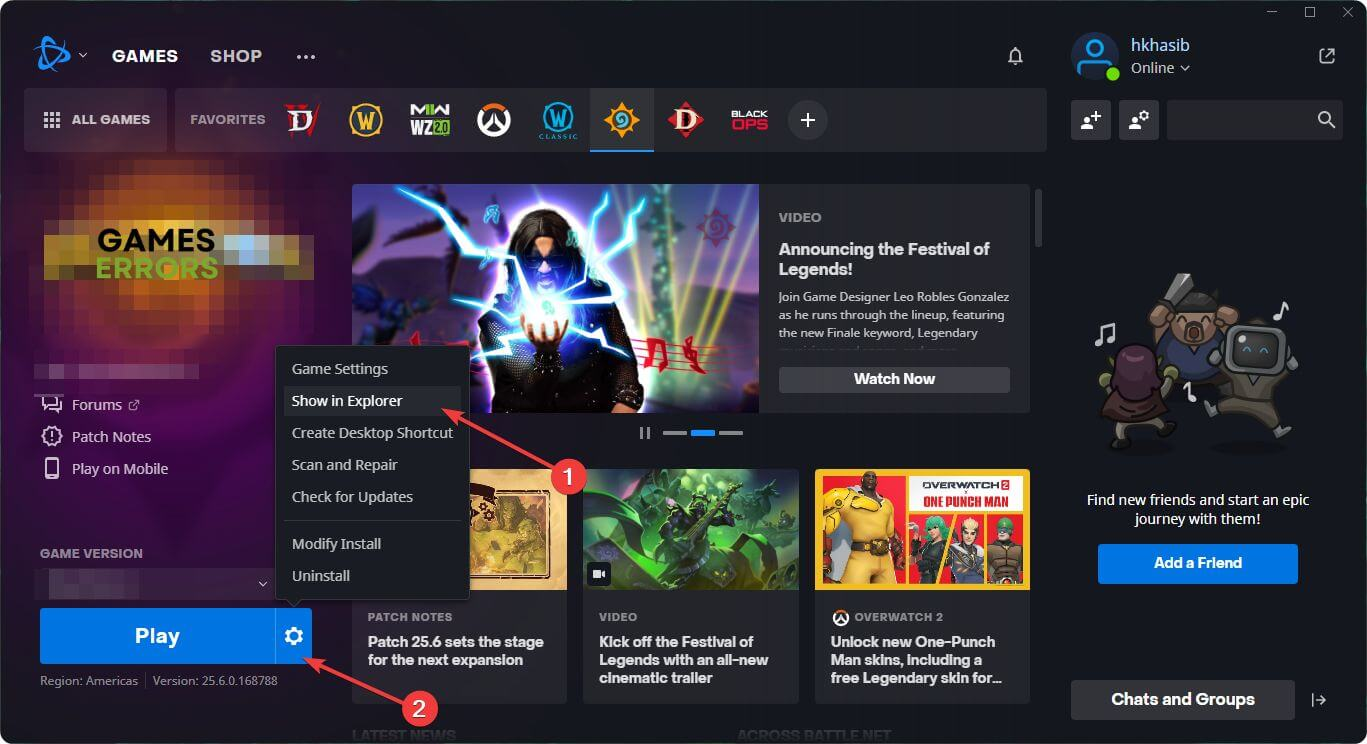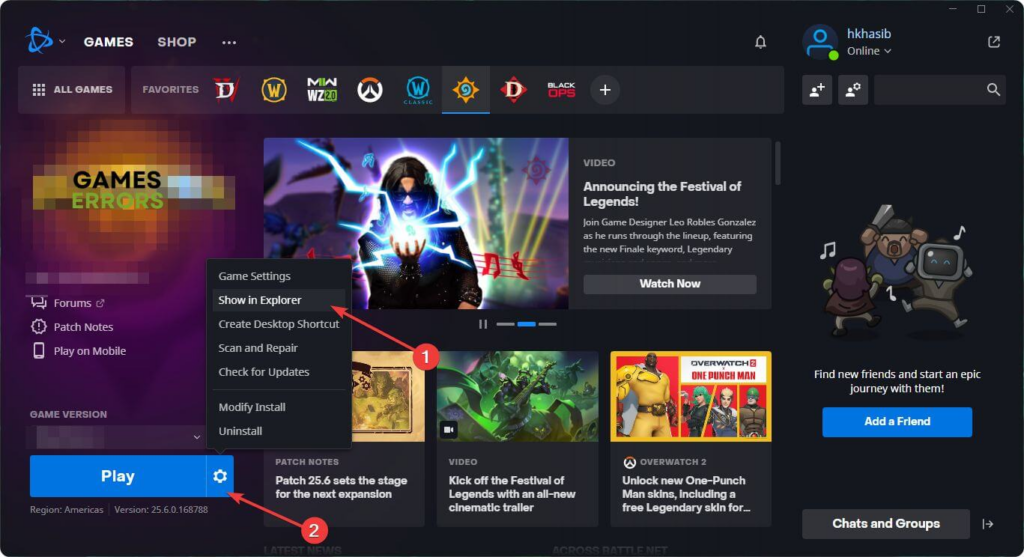 Go to the Diablo 4 directory.
Right-click on the Diablo.exe file and go to Properties.
Navigate to the Compatibility tab.
Check Run this program as an administrator.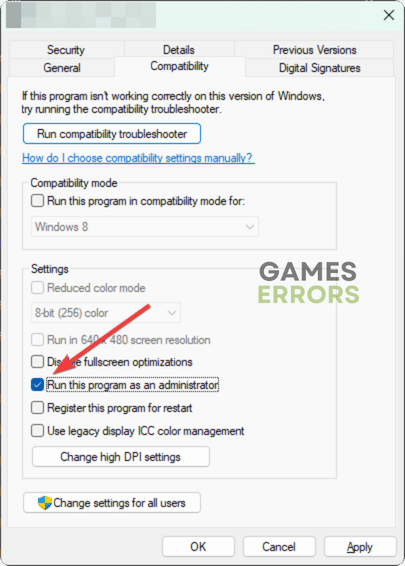 Now, update Diablo 4 and see if you still encounter the error.
2. Update your drivers
Time needed: 4 minutes
Corrupted or outdated graphic card drivers may trigger the update error in Diablo 4. Updating your drivers to the latest version helps solve the problem. Here's how to do this:
Quick access menu

Right-click on the Start Menu and select Device Manager from the Quick Access Menu.

Display adapters

Navigate to Display Adapters and double-click to expand the list.

Update driver

Right-click on the driver you're using or the dedicated GPU card and select Update driver from the list of options.

Search drivers

Click on Search automatically for drivers and let Windows search and install them.

Launch

Restart your PC, launch Diablo 4, and update it to see whether the launching issue is fixed.
If you don't have the time and patience to manually update your graphic drivers, simply download and install Outbyte Driver Updater – a trusted third-party app that automatically updates and installs your GPU drivers hassle-free.
⇒ Get Outbyte Driver Updater
3. Repair Diablo 4 game files
If Diablo game files are missing or corrupt, the game won't update. So, you should repair its installation files to solve this problem.
In the Battle.net launcher, click All Games and go to Installed Games.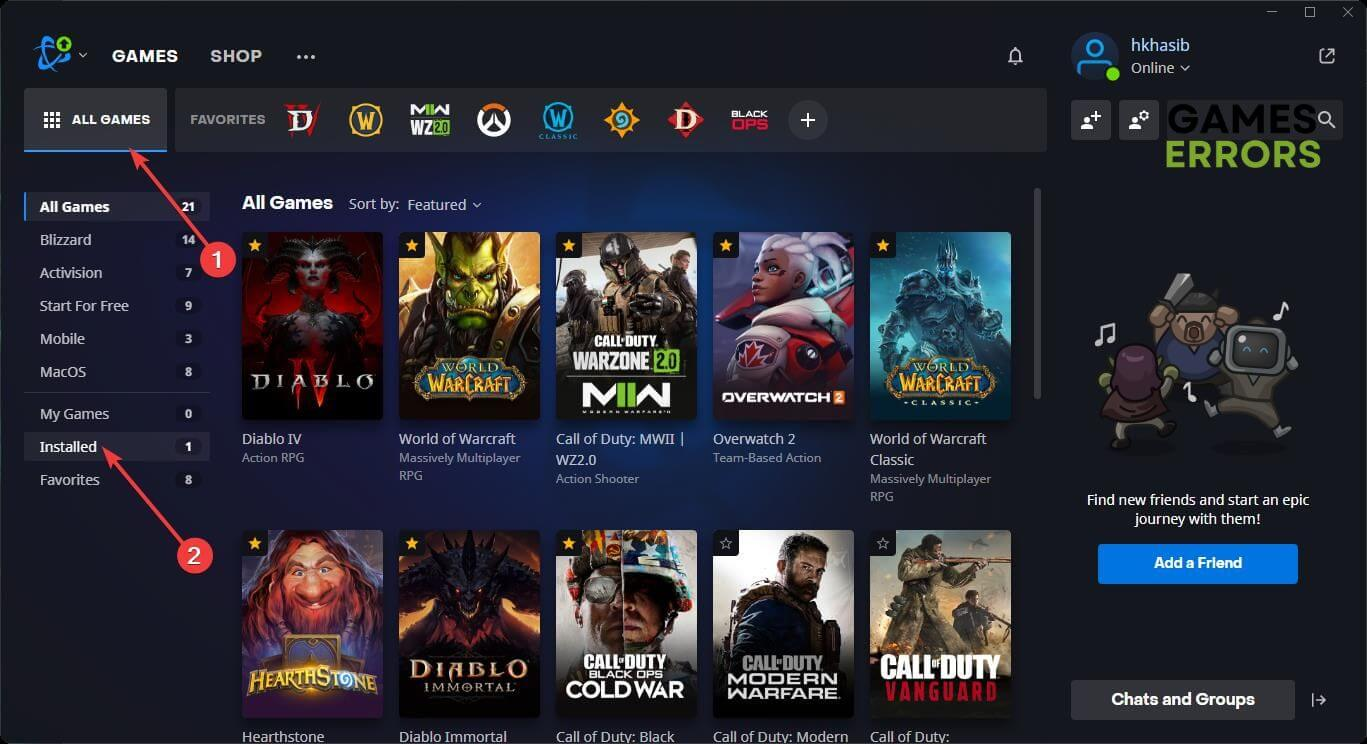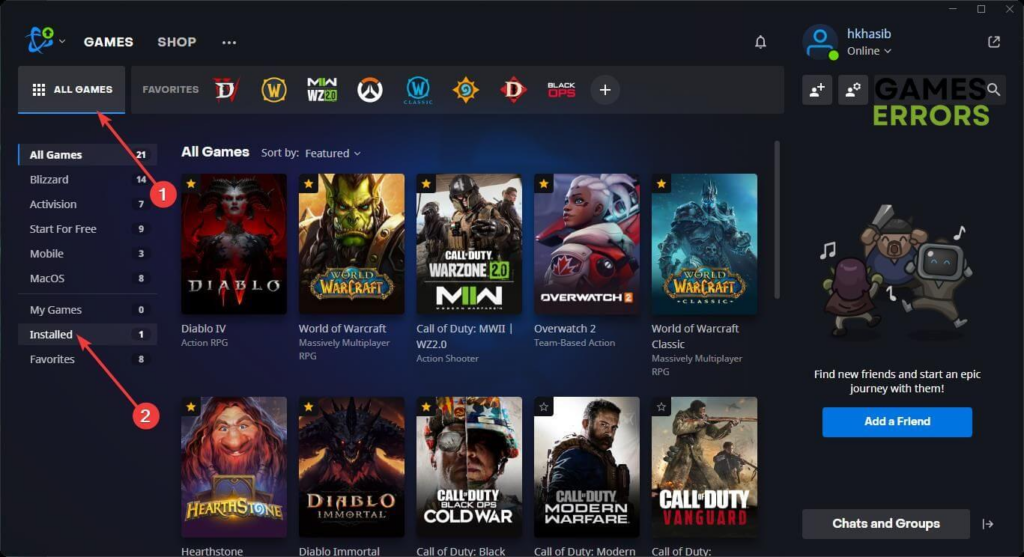 Click on the Diablo IV.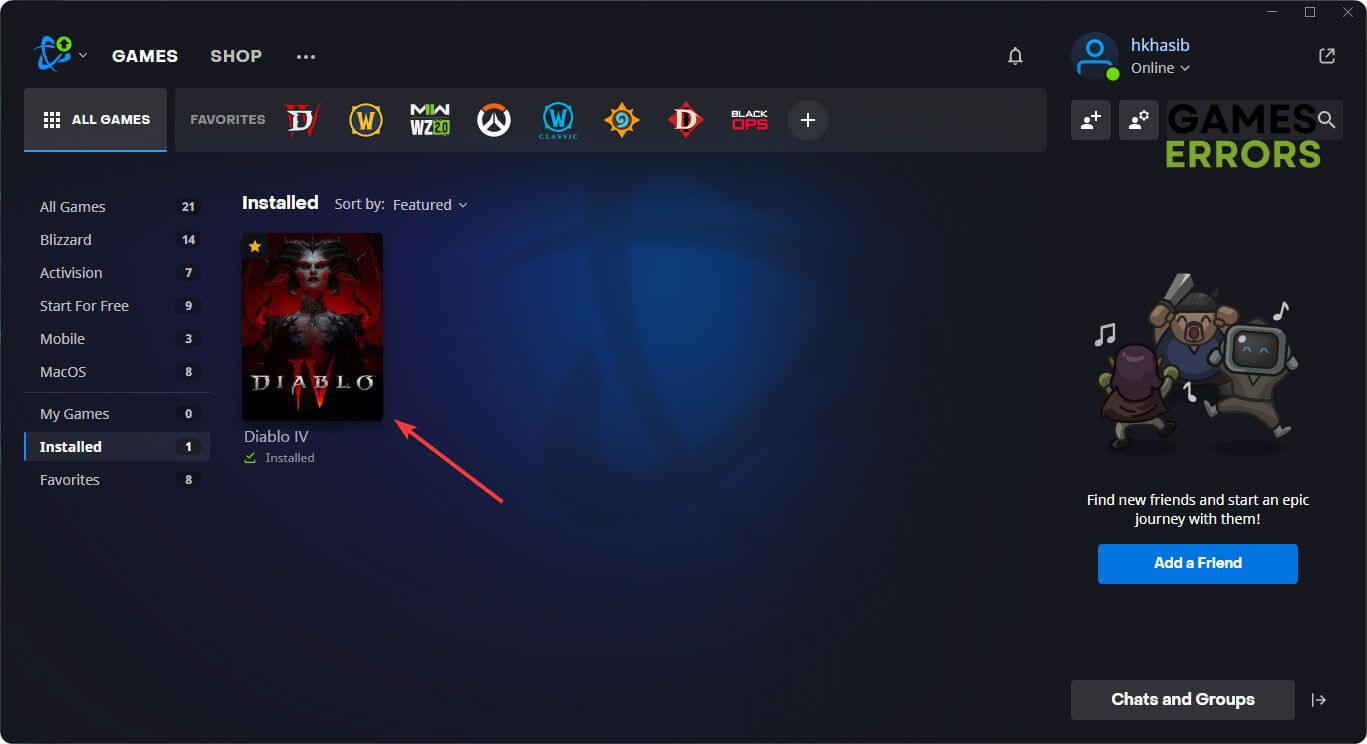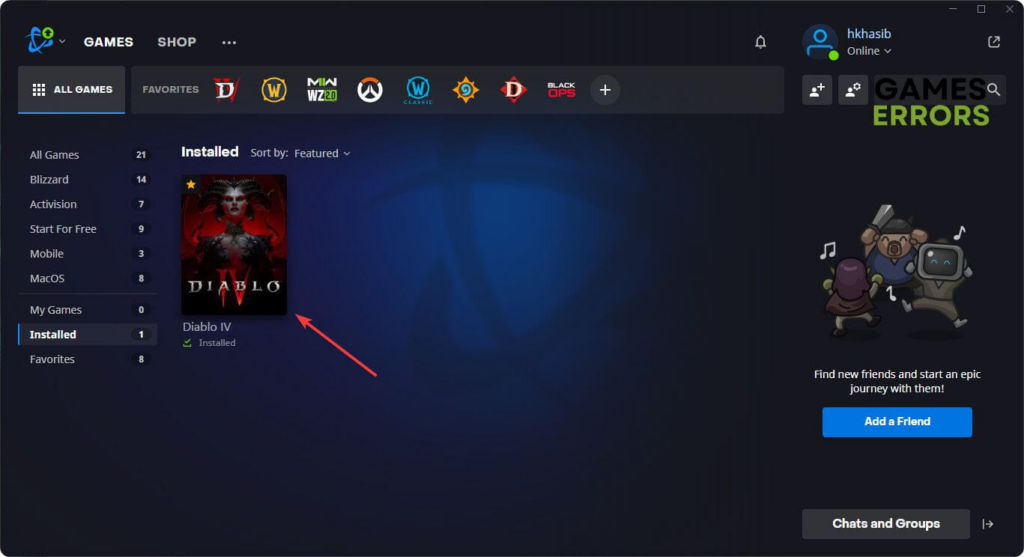 Click on the gear icon and then click on Scan and Repair.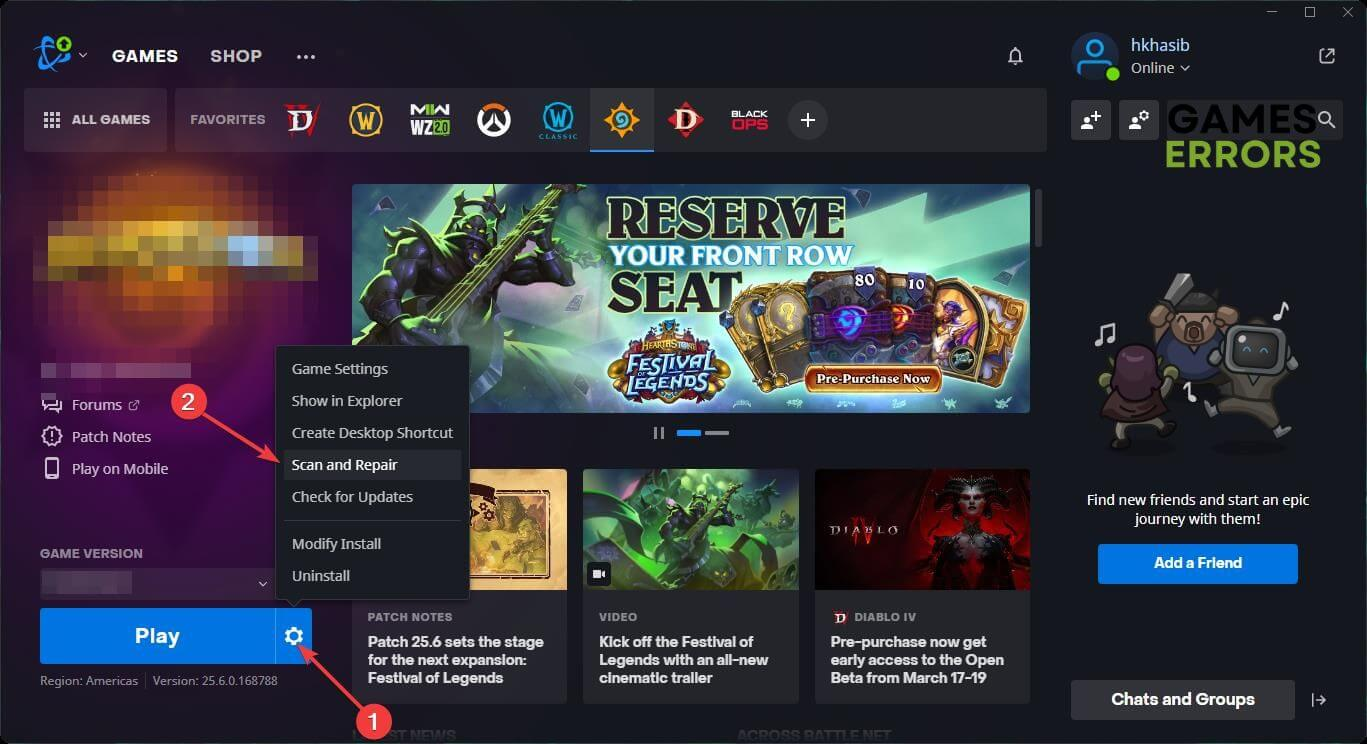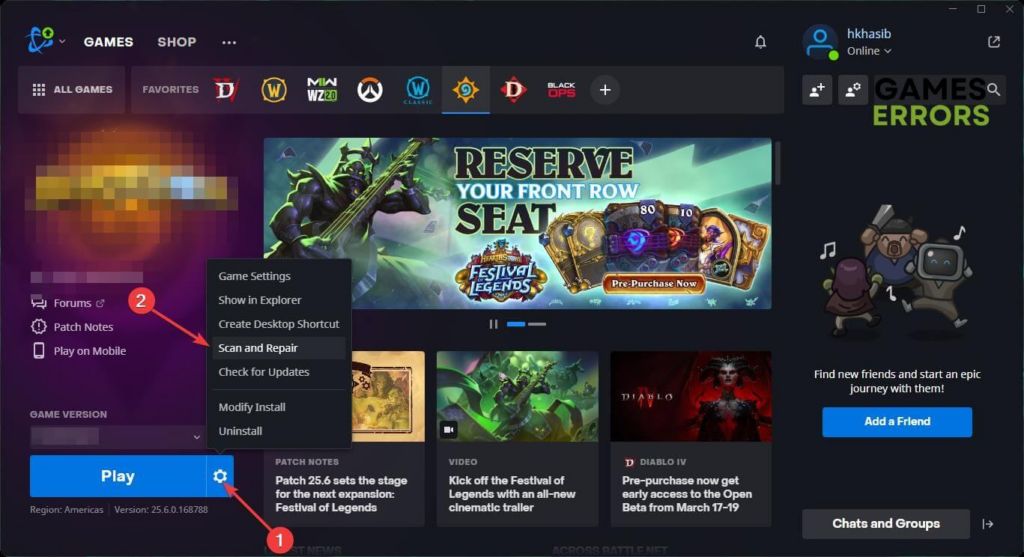 Next, click on Begin Scan.
Follow any additional on-screen steps to complete the process.
Update the game and see if the issue is fixed.
4. Close background programs
Some apps have compatibility issues that can stop or even prevent Diablo 4's update. Manually close all visible apps and then use the Task Manager to close apps invisible in the taskbar. Here's how to do this:
Use the CTRL + Shift + ESC shortcut to open Task Manager.
Find an app that you want to close.
Right-click on it and select End task.

 Warning: Never disable Windows-related processes or your antivirus software.
5. Reinstall the game
Reinstalling Diablo 4 automatically ensures you have the latest version of the game. It also eliminates any bugs or glitches within the game that may cause errors, ensuring your next update is seamless. However, this should be your last resort if all the other fixes we've mentioned don't work. Here's how to do this:
Click on the gear icon for Diablo 4 like before, then click on Uninstall.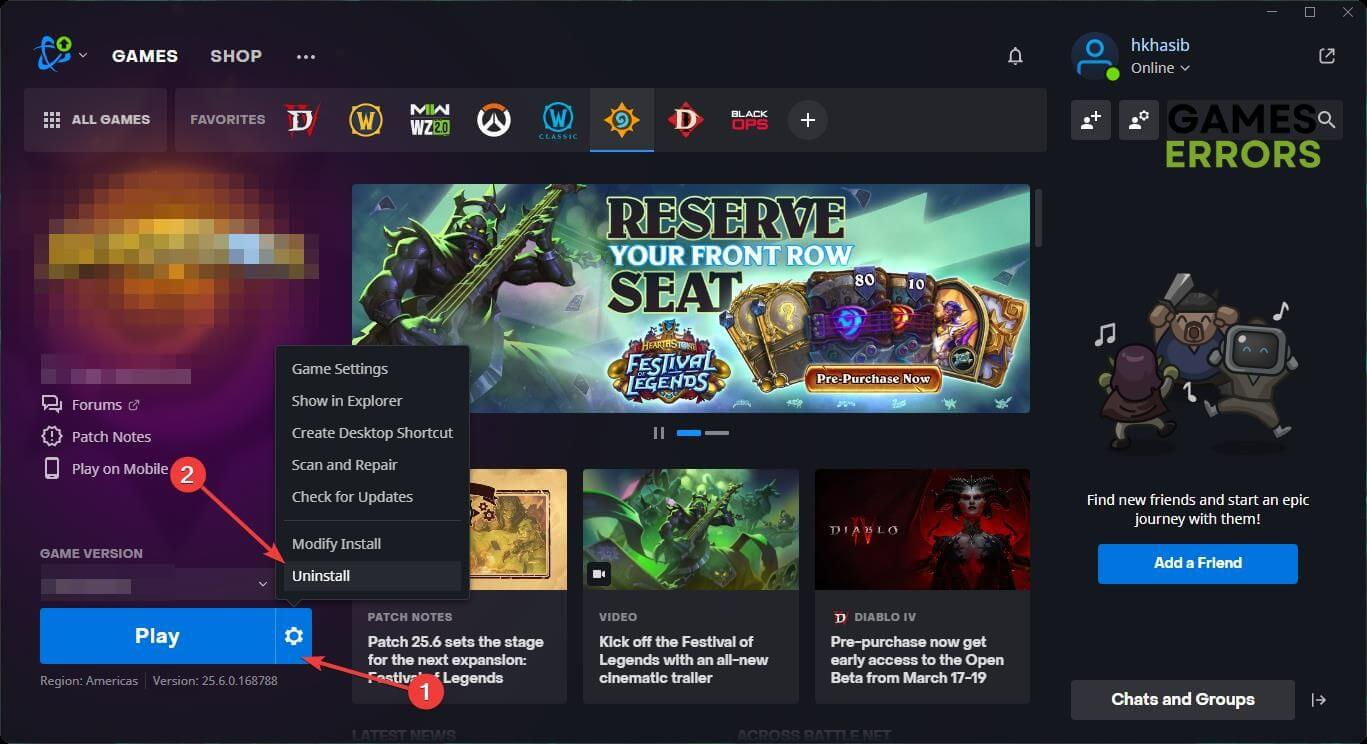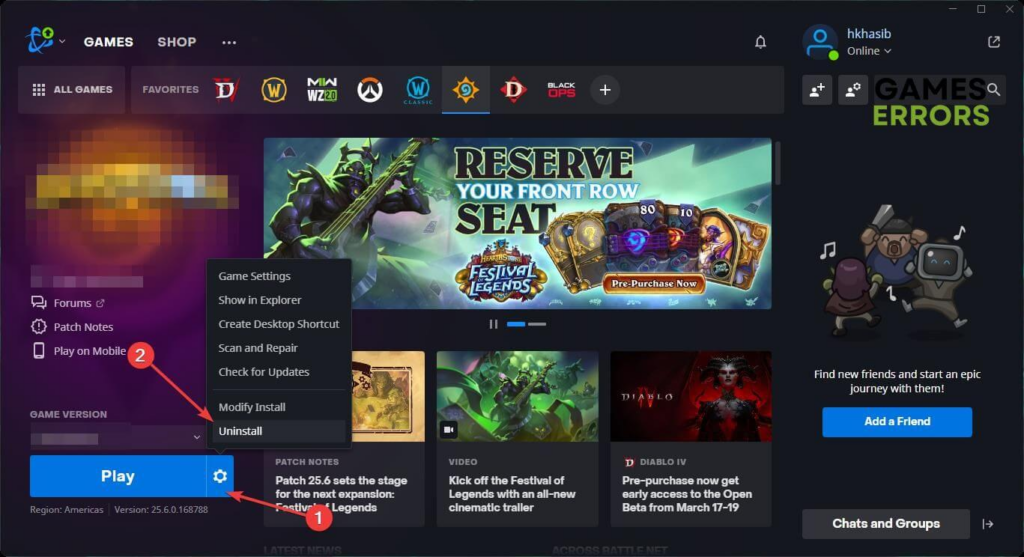 Follow any on-screen steps to uninstall the game.
After that, install the game again.
You should install this item on an SSD. After reinstalling, try to update Diablo 4 and see if it has any issues while updating.
Related articles
Conclusion
There you go – five foolproof solutions to help fix the update issue in Diablo 4. Check them out to find one that works for you. If you have any questions, comments, or additional solutions, leave them below.