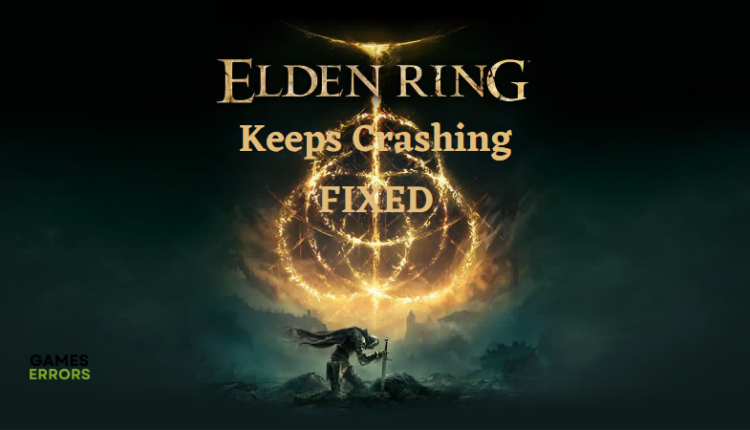 Elden Ring Keeps Crashing: How To Fix It
Enjoy your gaming experience, check out these proven fixes for Elden Ring keeps crashing problem 😎
X
INSTALL BY CLICKING THE DOWNLOAD FILE
Elden Ring is a new but very interesting game by FromSoftware available on different platforms, but several of its players have reported that Elden Ring keeps crashing on the PC both at startup and during gameplay. In this article, we have discussed a series of troubleshooting methods you should perform to get rid of the crashing problem and have the best experience with the Elden Ring game.
Why is Elden Ring constantly crashing?
Crashing issue is very common with most games and can be a result of several factors, and in the case of Elden Ring crashing, it is no exception. It has been reported severally by players that this error occurs randomly or even before the game starts at all, and when it does, you usually will get a black screen on your computer, or the game closes itself.
Elden Ring keeps crashing may be due to an outdated or corrupt graphics driver on your computer, an application on your computer system interfering with the gameplay, or launching.
Also, when you plug peripherals into your computer, they may resist the game launching or even bring about the game crashing randomly.
Other common things that cause an issue like this are running multiple programs on your computer, leading to high memory consumption, or your system not meeting the game's system requirements. Considering all these possible factors, we have gathered the best fixes for this issue, and we will be discussing the subsequent;y in this article.
How do I fix Elden Ring Startup crash?
If Elden Ring keeps crashing either at startup or randomly during gameplay on your computer, the following are the basic troubleshooting methods you should try first to fix the issue:
Unplug any peripheral connected to your computer, restart your computer, and relaunch the game
Run Elden Ring or your game client as an administrator
Close unnecessary background processes
Check for game updates
If the problem persists, try the key proven solutions highlighted and explained below:
1. Verify the Integrity of Game Files
Corrupted or missing game files could be another reason Elden Ring keeps crashing on your PC. To be sure of the integrity of the game files, we recommend that you run a scan on your Steam game client. Follow the steps below to do this:
Close Elden Ring and open Steam.
Navigate to LIBRARY.
Right-click on Elden Ring from your game list and select Properties.
In the left pane, click on LOCAL FILES.
Select Verify integrity of game files, then wait for the process to complete.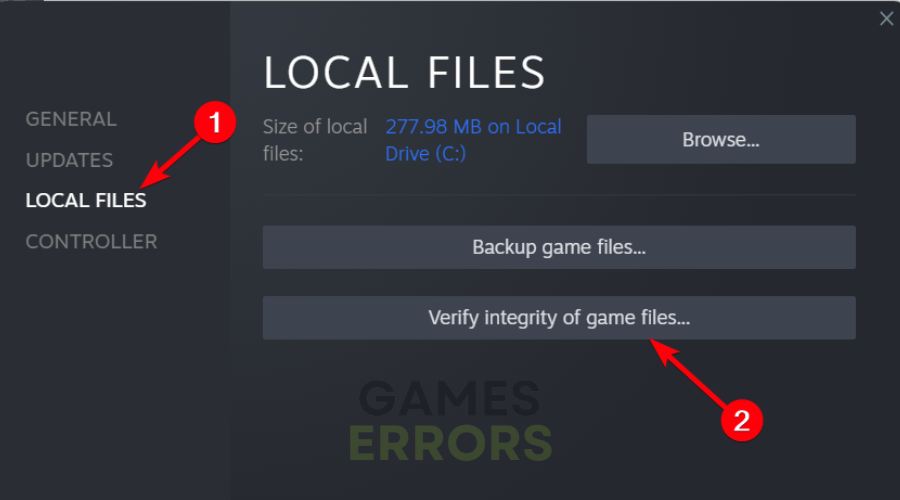 2. Disable Windows Defender Firewall Temporarily
Your computer antivirus may detect your game files as a threat, thereby preventing the game from running on your PC. When your Elden Ring keeps crashing, it may be a result of your antivirus interference. Therefore, we recommend that you disable your antivirus program temporarily. Follow the steps below to turn off your Windows Defender Firewall;
Open Control Panel.
Go to System and Security > Windows Defender Firewall.
From the left pane, click on Turn Windows Defender Firewall on or off.
Select Turn off Windows Defender Firewall (not recommended) for both private and public network settings.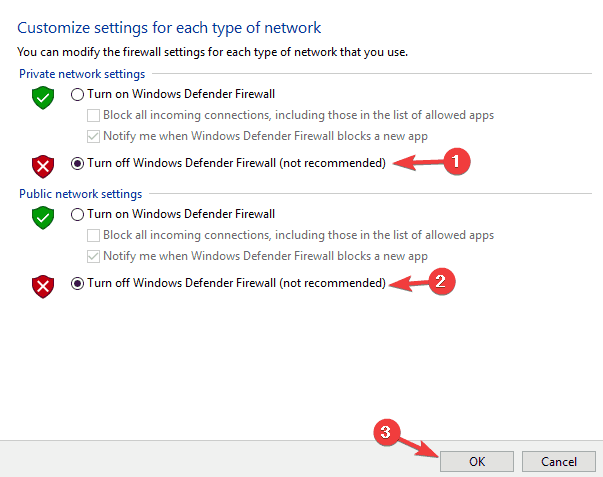 Click OK and restart your computer, then relaunch the game to check if this problem has been fixed.
3. Update GPU Drivers
Time needed: 5 minutes
The importance of updating your computer GPU drivers can not be. It is likely Elden Ring keeps crashing either at startup or randomly during gameplay because of an outdated or corrupted graphics card driver. Ensure that you have the latest drivers for your graphics card installed on your PC. Follow the steps below to manually update your GPU drivers from your computer device manager:
Press the Windows + X keys to open the Quick Link Menu.
Click on Device Manager from the list > Double-click on Display adapters.
Right-click on the dedicated graphics card that you're currently using.

Click on Update driver > Choose Search automatically for drivers.

If the latest update is available, it'll automatically download & install the latest version.
You can also make use of Outbyte Driver Updater, a software that gives reports of the device drivers on your PC and also helps you search online for the most recent GPU driver update for download and installation.
4. Disable In-Game Overlay Option
The overlay feature is a great option that allows players to communicate with others in a game. However, the feature can Interfere with your game, which could be a reason Elden Ring keeps crashing on your PC. We, therefore, recommend that you turn off this feature to solve the crashing problem. Follow the steps below to disable the overlay option on your Steam client:
Open Steam and navigate to LIBRARY.
Right-click on the Elden Ring and select Properties.
In the left pane, click on the General tab.
Untick the checkbox beside Enable the Steam Overlay while in-game (a tick mark should not be present)
Click on OK to save changes.
Restart your computer and relaunch the game to confirm the problem has been resolved.
If the issue persists after doing all these, you can also run the system file checker on your computer to help fix issues coming from corrupt system files on your computer.
Related Articles: