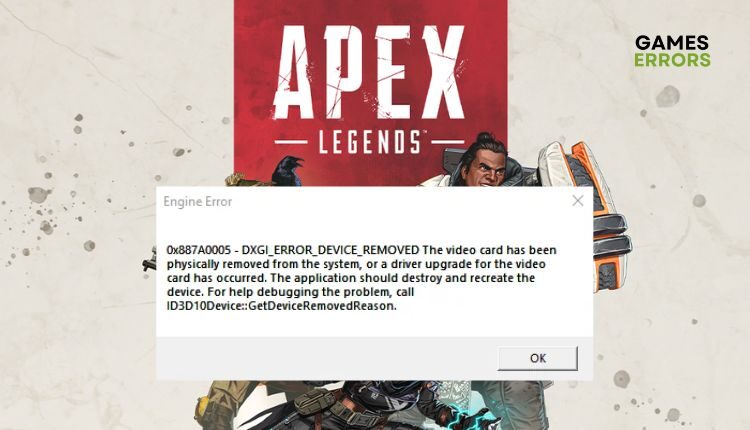 Apex Legends Engine Error: Quick and Lasting Fix
Got an "Engine error" message in Apex Legends and can't continue playing? We have a quick fix for this problem. 👍
X
INSTALL BY CLICKING THE DOWNLOAD FILE
Nothing is better than when you come home from school or work and want to relax with your favorite battle royal shooter Apex Legends. But no fun because the game won't start or crashes after a few minutes with an "Engine Error" pop-up message. If you want to continue with the game as soon as possible, you should not immediately call Apex Legends support but read our quick guide to fix this frustrating error.
What is Apex Legends Engine Error?
The Engine Error error usually occurs when you launch the game, and it quickly crashes, showing several different types of errors depending on your PC configuration and system. Most often, the error can appear for the following reasons:
GPU driver is not updated or is corrupted
Game files are corrupted
In-game overlay problem
In-game graphics details are set too high
Lack of admin rights to run game
Overclock
How do I Fix Apex Legends Engine Error?
Before moving on to our concrete advice, it would be a good idea to do the following preliminary steps:
Now, when you have gone through the previous steps but the Engine Error still exists, follow our recommendations:
1. Update GPU driver
1.1 Use Device Manager
1. Right-click on the Start Menu and choose Device Manager.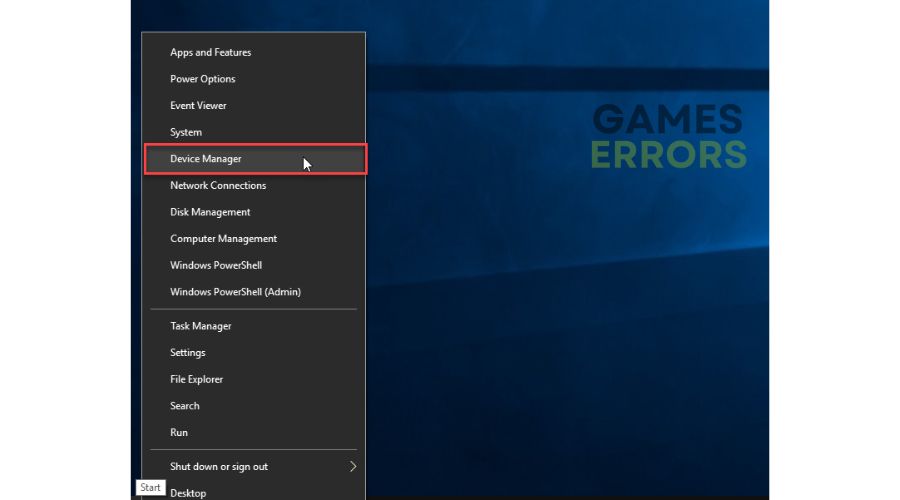 2. In the Device Manager window, double-click to expand Display adapters.
3. Right-click on your graphics card and click Update driver.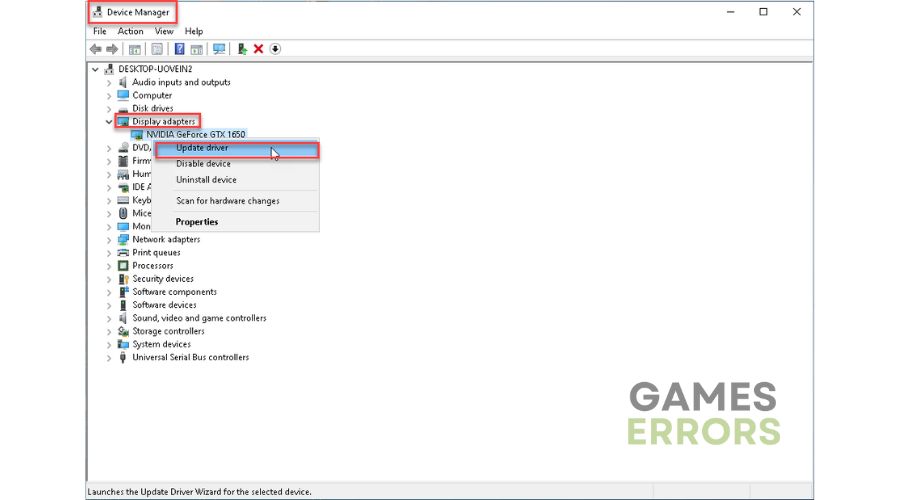 4. Choose Search automatically for drivers and wait to finish the update.
1.2 Use DriverFix
Unlike manually updating drivers or looking for them on your equipment manufacturer's website, a much simpler method is to use DriverFix. This tool will save you time, and you will always have all the drivers in the system up to date.
2. DriverFix will automatically scan all your drivers in the system after installation.
3. After scanning the system, you will have an overview of which drivers are outdated.
4. Click on the Update All Drivers Now button to automatically download and install new versions of all missing or outdated drivers on your system (this requires the Pro version – you'll be prompted to upgrade when you click Update all drivers now).
2. Verify your game files
Commonly, missing or corrupted game files on your computer can lead to various problems, starting with Apex Legends can't launch or suddenly crashing while playing. Do the following:
1. Launch the Steam client and navigate to the games library.
2. Right-click on Apex Legends and select Properties.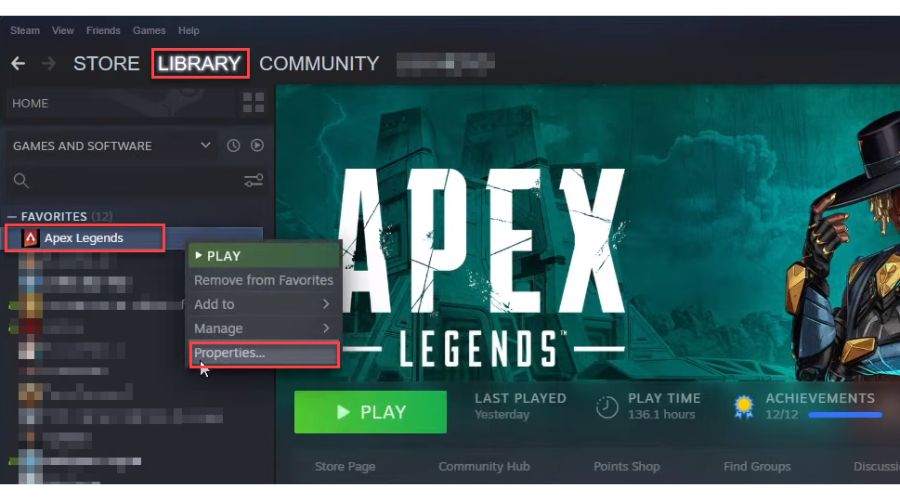 3. Navigate to the LOCAL FILES and press Verify integrity of game files.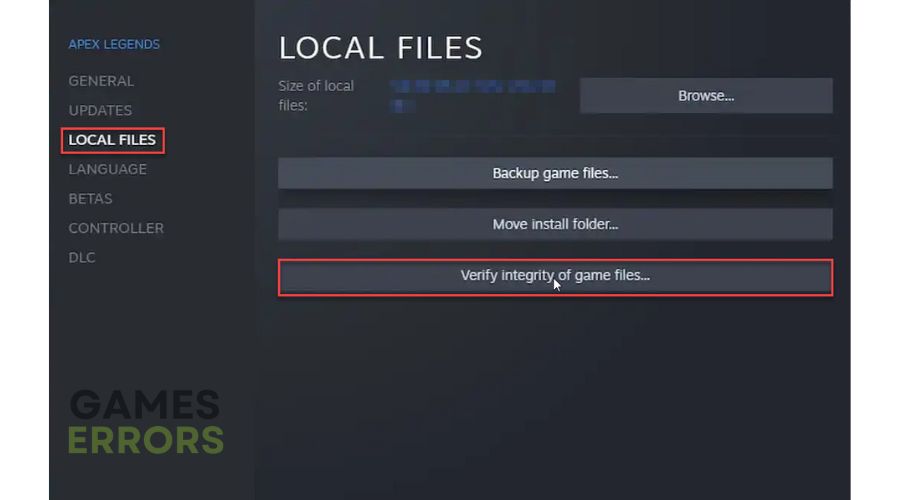 4. Wait until verification is complete. Reboot your PC, and launch Apex Legends to check if the Engine Error is gone.
3. Disable overlay apps
The overlay option can help you stream, record and take screenshots from games. However, sometimes overlapping apps can cause problems, so we recommend turning them off. Do the following:
3.1 Steam client
1. Open the Steam client and choose the Settings option.
2. Click the In-Game tab and uncheck the Enable the Steam Overlay while in-game.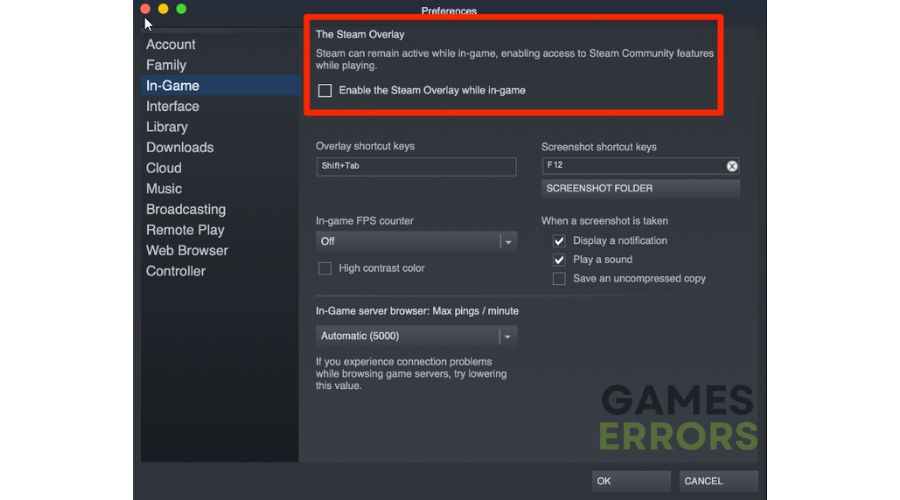 3.2 Disable Xbox Game Bar
1. Press the Win+I keys on the keyboard to open the Settings menu.
2. Click on the Gaming option.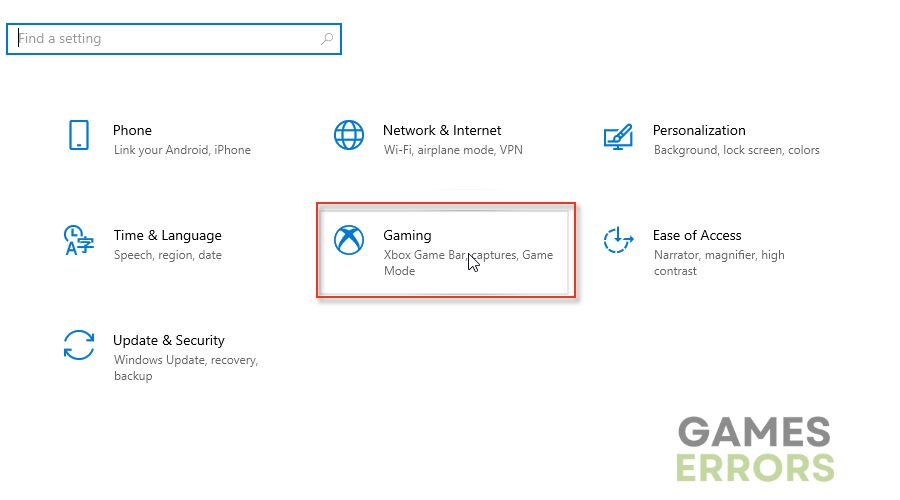 3. Ensure that the Xbox Game Bar toggle is set to Off.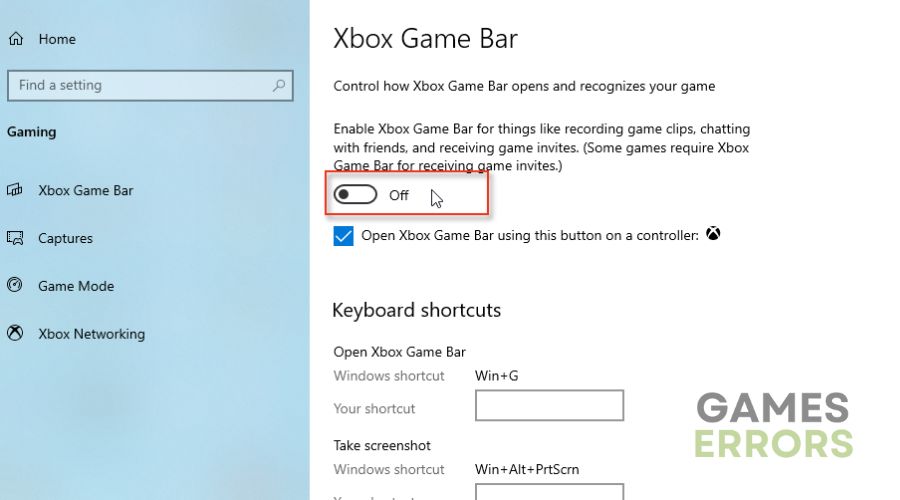 3.3 Disable NVIDIA overlay
1. Click on the NVIDIA icon in the systray and choose the NVIDIA GeForce Experience option.
2. Log in to your NVIDIA account and click the Gear icon (settings) on the top right.
3. Disable the toggle IN-GAME OVERLAY in the GENERAL tab and close the NVIDIA settings.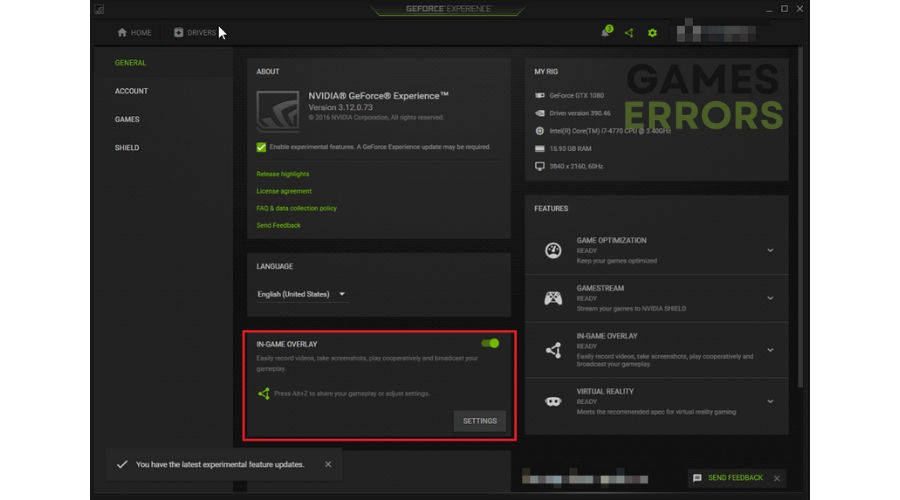 4. Edit the registry
Time needed: 1 minute.
Engine Error in Apex Legends can also occur if specific registry values in Windows OS are missing or damaged. This step requires you to open a registry editor and manually enter specified values. Don't open and change data directly in the registry if you are not sure how to do it, but use this simpler method:
Right-click on your desktop, and click New > Text Document.

Add the following lines of text to the file:

Choose Save-As from the File menu.

Save the file as apex_fix.reg and select the type as All files. Then click the Save button.

Run reg file

Double-click on the reg file. A dialog box will pop up, prompting you to continue. Click on the Yes option.

Reboot your PC

Restart your computer and launch Apex Legends to ensure the Error engine issue is gone.
Related articles:
Conclusion
That's all about Apex Legends Error Engine issue and how to fix it. If you have any suggestions or questions, leave a comment.
If you encounter any issues or errors while playing your favorite games and require support, feel free to contact us here. Our team is always ready to assist you and ensure your gaming experience is seamless and enjoyable.