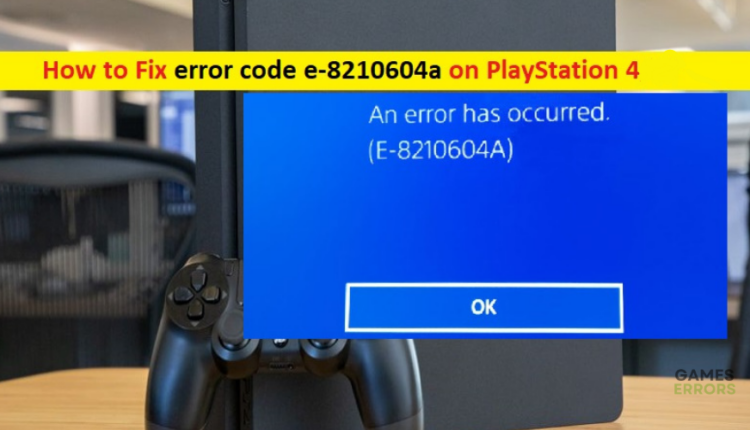 Error E-8210604A PS4: How To Fix It Easily
The error e-8210604a ps4 happens when there's issues with a payment method and it can be frustrating 😢.
X
INSTALL BY CLICKING THE DOWNLOAD FILE
Experiencing the error e-82106o4a PS4 during payment can be frustrating when all you want to do is pay for your subscription. Unfortunately, when this occurs, there's no helpful message to fix it. You must figure it out. We have crafted this comprehensive guide to help you fix the error and overcome the problem of getting your subscription.
What is error e-8210604a ps4?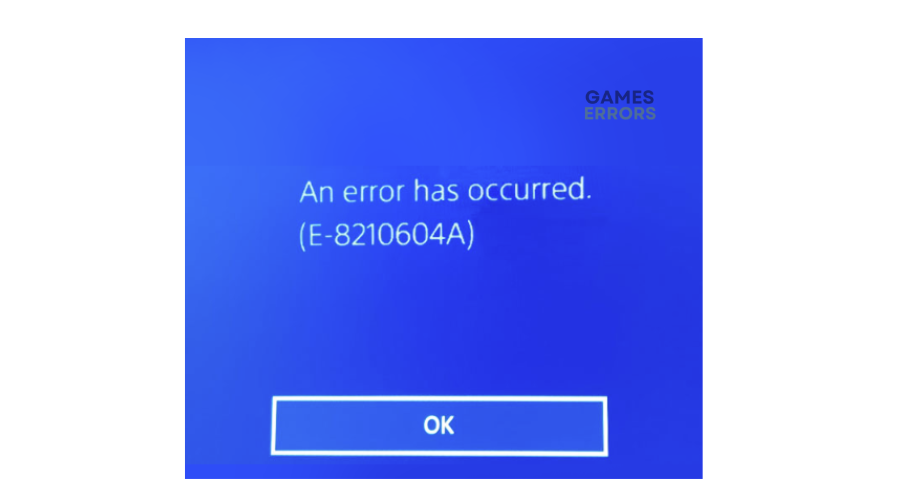 The PlayStation 4 error e-8210604a occurs during a failed payment transaction. It's a common error many PS4 users face when trying to renew or pay for their PlayStation subscription. It prevents you from completing your payment, depriving you of the benefits of a PS4 membership. This means you can't play games, watch television shows, listen to music, or watch movies.
What causes the error e-8210604a code?
The following are the common causes of the PS4 error e-8210604a code:
Problems with the payment method, such as an expired debit or credit card
Unstable network data
Outdated PSN account or PS Store Profile
Outdated account data on your account
How to fix the error e-8210604a on PS4?
As a precheck, check the status of the PlayStation Network to ensure its up and restart your PS4 and network equipment. If the servers are experiencing problems, you may get the error e-8210604a code during payment.
Usually, you can fix the error e-8210604a ps4 by waiting a day or two before trying again to complete payment. However, if you're eager to get a subscription and use your PS4, try the fixes listed below:
1. Sign out of your PlayStation account
Time needed: 2 minutes.
An easy way to fix error code e-8210604a on PS4 is to sign out of your PlayStation Network. Here's how to do this:
Open Settings.

Navigate to the Settings menu from the main panel of PS4.

Click the gear icon.

Select the gear icon in the top right corner to open the Settings menu.

Find Users and Accounts.

Scroll down the list and click on the Users and Account option

Find Other.

From the list of options, select Other

Click on PlayStation Network, then select Log Out.
Once you've signed out, log back in and try purchasing your subscription to see if the issue is resolved.
2. Add funds to your wallet
It's possible you don't have enough funds in your PlayStation Network wallet, which is why you keep getting the error e-8210604a message. Try adding more funds to your wallet before you pay for your subscription. Here's how to do this:
Go to the PlayStation store page and sign in to your account.
Select the Account button and click on Payment Management.
Assuming you've set up a payment method, i.e., Paypal or debit/credit card, select Add Funds.
Select a funding source, such as redeeming a code or digital card or using a different credit or debit card.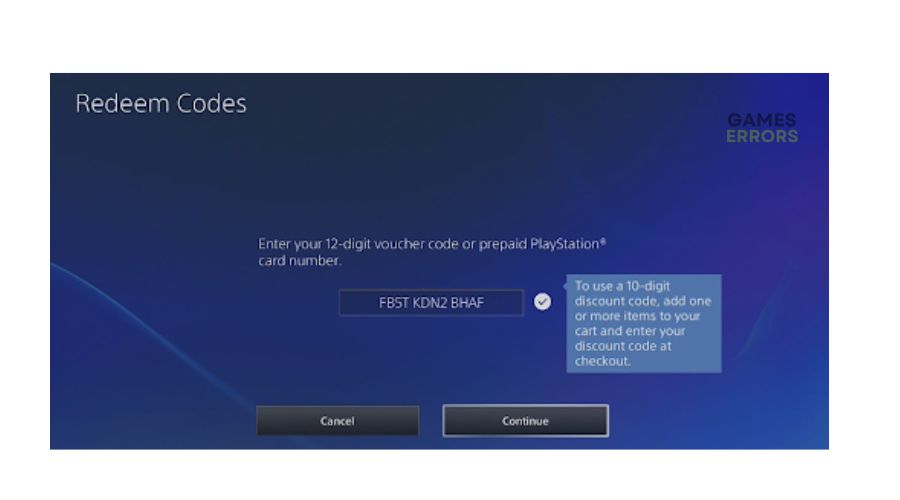 Once you've added the funds, pay for your subscription to see if the error is solved.
3. Change the email of your PlayStation Account
To change the email associated with your PlayStation account, follow these steps:
Navigate to the home screen and select the Settings option.
Scroll down and choose Account Management.
Select Account Information.
Choose Sign-In ID (Email Address).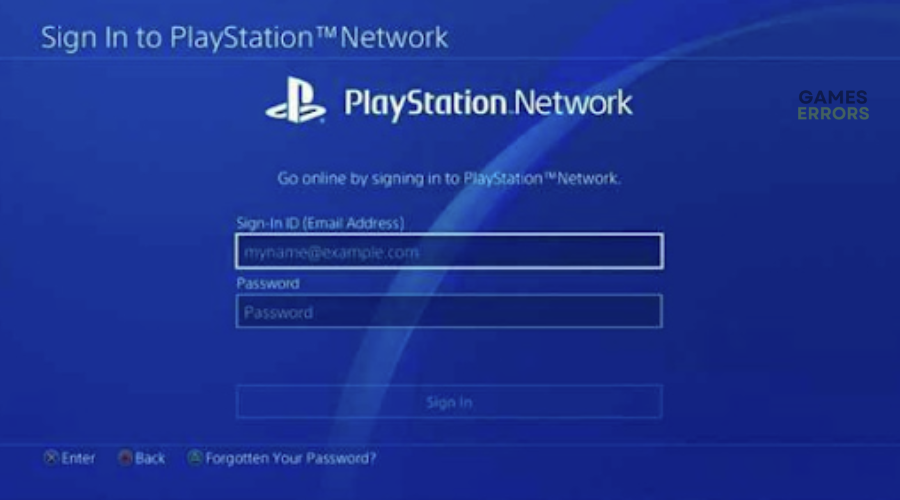 You will be prompted to enter your account password for security purposes. Enter your password and select Confirm.
Next, you will see your current email address associated with the account. Select Edit next to it.
Enter the new email address you want to use for your PlayStation account and select Confirm.
Follow the instructions in your email to verify your new email address.
4. Use PayPal as your payment option
Many users encounter the error e-8210604a when making payments through cards. They've noticed that switching to PayPal eliminates the issue. Here's how to do this:
Navigate to the Sony Entertainment Network page and sign in.
Select Add a payment method, and choose PayPal.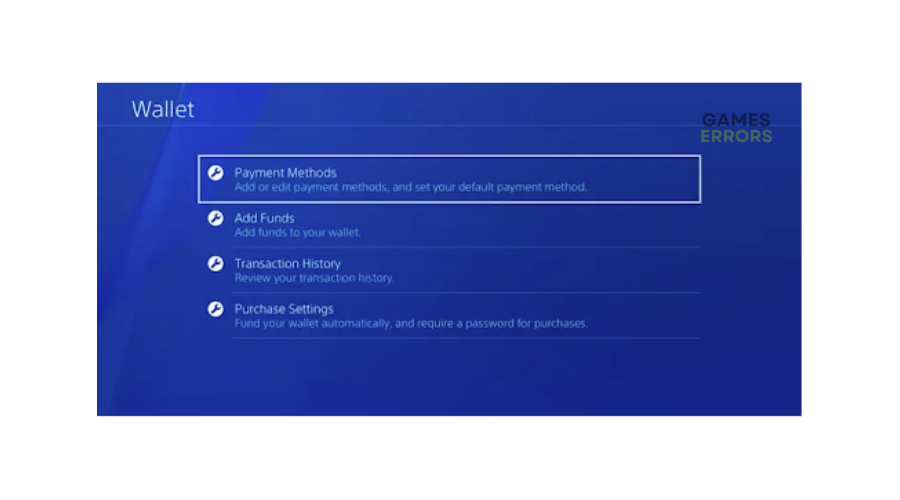 You will be redirected to a login screen. Enter your PayPal email address and password to sign in.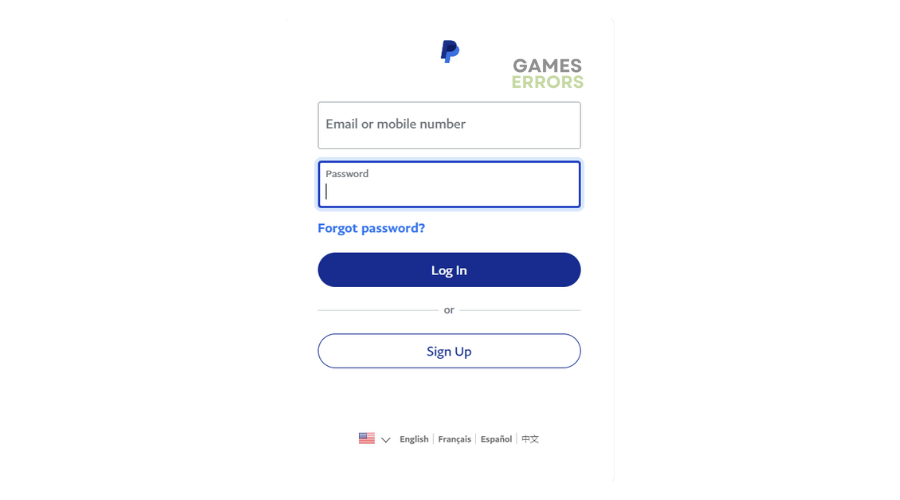 Link your payment card to your Paypal.
Return to your PS4 account and repeat the transaction with Paypal as your payment option.
Related posts:
Conclusion
We hope these fixes help you solve the error code e-8210604a. Leave any comments, questions, or additional solutions below.
If you encounter any issues or errors while playing your favorite games and require support, feel free to contact us here. Our team is always ready to assist you and ensure your gaming experience is seamless and enjoyable.