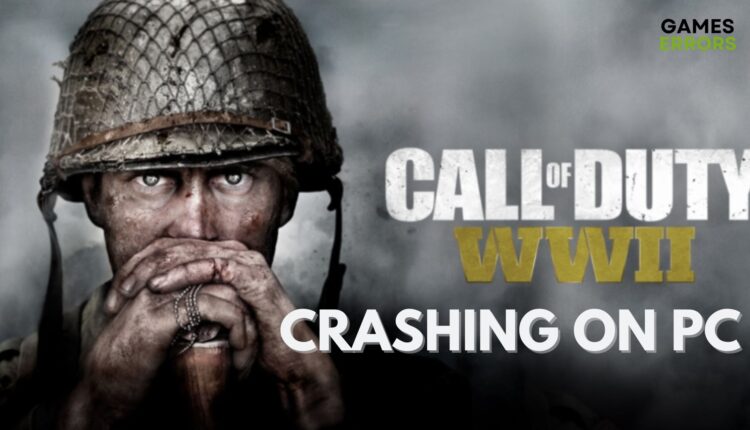 CoD WW2 Crashing on PC: How to Fix It
Do you get CoD WW2 keeps crashing on PC? You should first update your graphics driver
Call of Duty WWII redefines the breathtaking experience of World War II for a new gaming experience. The game suffers from some errors and crashes and because of that, it got some pretty bad reviews since the launch.
It seems that the most common issues are CoD WW2 crashing on PC or multiple crashes on startup. Plus, the players are complaining that the game is poorly optimized and report server issues.
Besides these issues, you can experience Call of Duty WW2 crash on the desktop and the game crashing mid-game. Thus, you can fix it with our solutions described in the guide below.
Why does COD WW2 keep crashing?
Firstly, you can have game crashes while playing this game due to many factors that include corrupted game files, outdated graphics drivers, or damaged system files.
Moreover, it can be due to old Framework versions or background programs that interfere with CoD WW2 and generates the crash. Plus, make sure that your PC meets the minimum system requirements of the game:
MINIMUM:
OS: Windows 7 64-Bit or later
Processor: CPU: Intel Core i3 3225 3.3 GHz or AMD Ryzen 5 1400
Memory: 8 GB RAM
Graphics: NVIDIA GeForce GTX 660 @ 2 GB / GTX 1050 or ATI Radeon HD 7850 @ 2GB / AMD RX 550
DirectX: Version 11
Network: Broadband Internet connection
Storage: 90 GB available space
Sound Card: DirectX Compatible
RECOMMENDED:
OS: Windows 10
CPU: Intel Core i5-2400 / AMD Ryzen R5 1600X
RAM: 12 GB RAM
HDD: 25 GB HD space
Video: NVIDIA GeForce GTX 970 / GTX 1060 @ 6GB or AMD Radeon R9 390 / AMD RX 580
DirectX: Version 11.0 or equivalent
Network: Broadband Internet connection
Sound Card: DirectX Compatible
How to fix CoD WW2 crashing on PC?
1. Update your graphics driver
An essential method to resolve game crashes is by getting all your driver up to date, especially the GPU drivers.
✅ To perform this, you can access Device Manager from the Windows search box, Navigate to Display adapters and right-click on your driver → Click on Update driver and choose Automatically update drivers.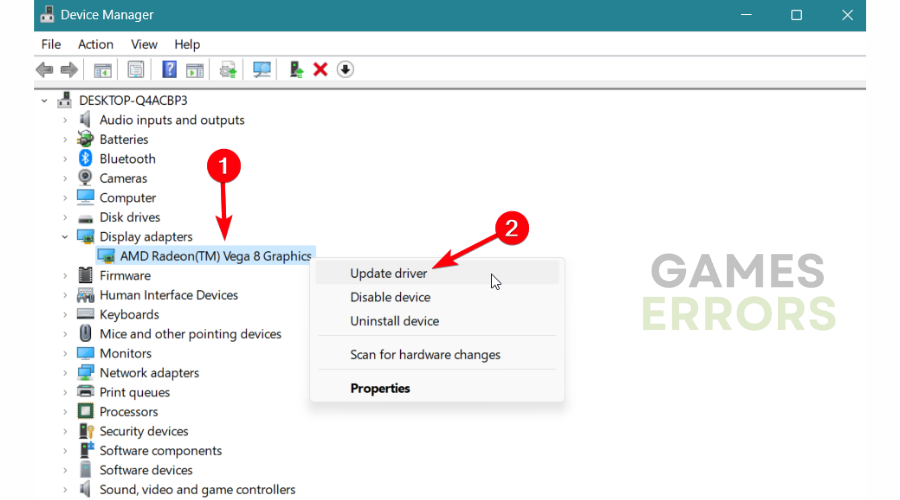 As an alternative, you can employ a dedicated driver update tool that will scan your PC in seconds and update any driver automatically with no effort required from you. Outbyte Driver Updater comes with 18 million manufacturers' driver versions for hardware performance improvement.
⇒ Get Outbyte Driver Updater
2. Verify the corrupted game files
Launch Steam and head to the Library section.
Repair the potentially corrupted files.
Relaunch the game from the launcher.
3. End the background apps
Open Task Manager from the Windows search box.
Click on the Processes tab.
Repeat the action for all the programs that you don't need.
4. Launch the game with administrator rights
Find the game folder on your PC and open it.
Right-click on the game icon and select Properties.
Go to the Compatibility tab.
Select OK and close the window.
Relaunch the game.
Using this workaround can fix CoD WW2 Crashing On PC because it allows the game to access your current PC settings which might generate game crashes.
5. Check for Windows updates
Another potential solution is to update your Windows PC with the latest updates or patches. This may resolve different bugs that stop your game from running properly.
➡️ Type Windows Update settings in the Windows search bar → Click on Check for updates → Select Install for each update in the list.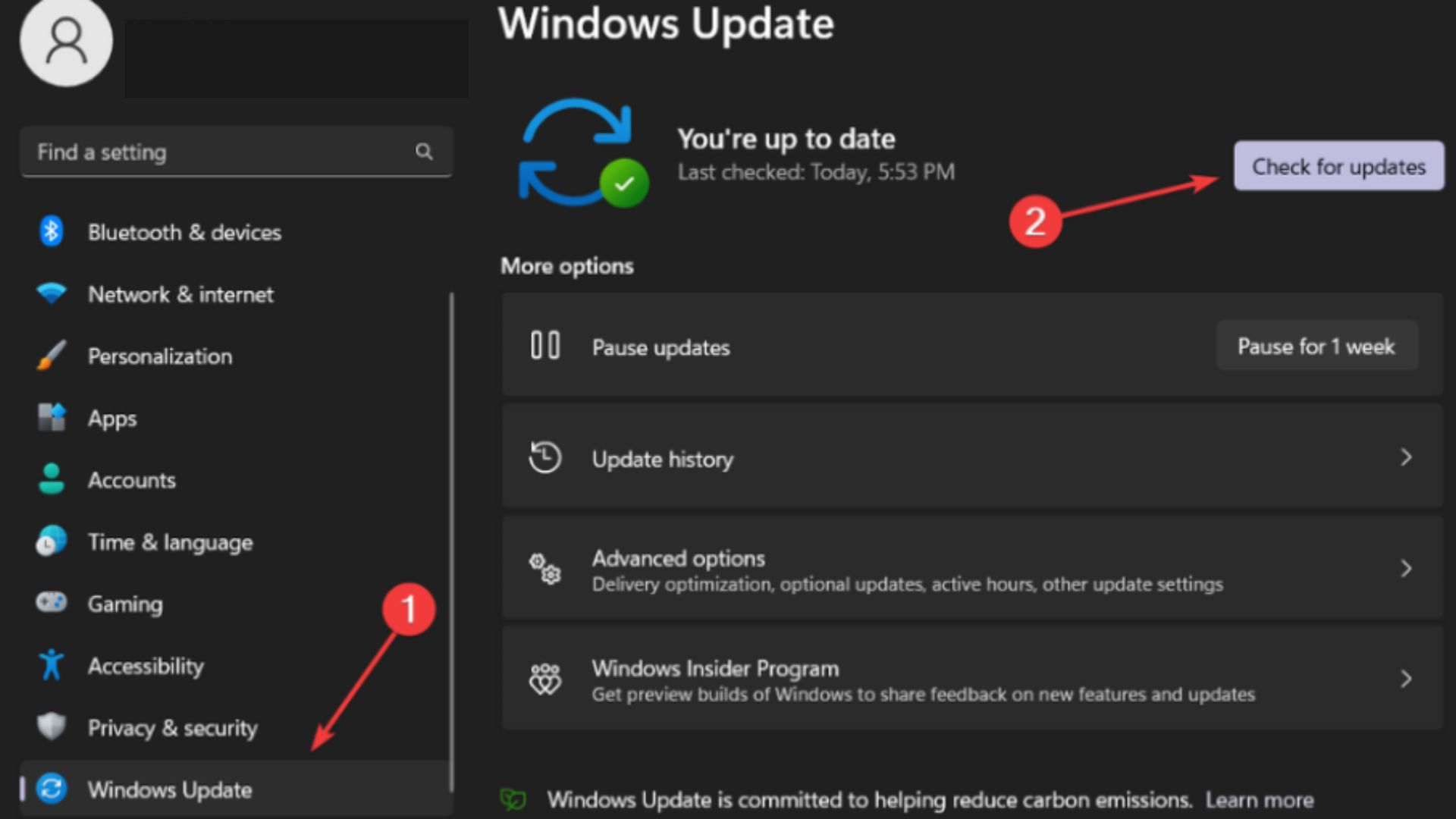 6. Reinstall the game
If you already reached this solution and didn't fix the crash problem, a worth trying method is to uninstall the game completely and reinstall it.
➡️ To do so, launch the Steam launcher and go to Library > Right-click on the game and hover on Manage > Click on Uninstall.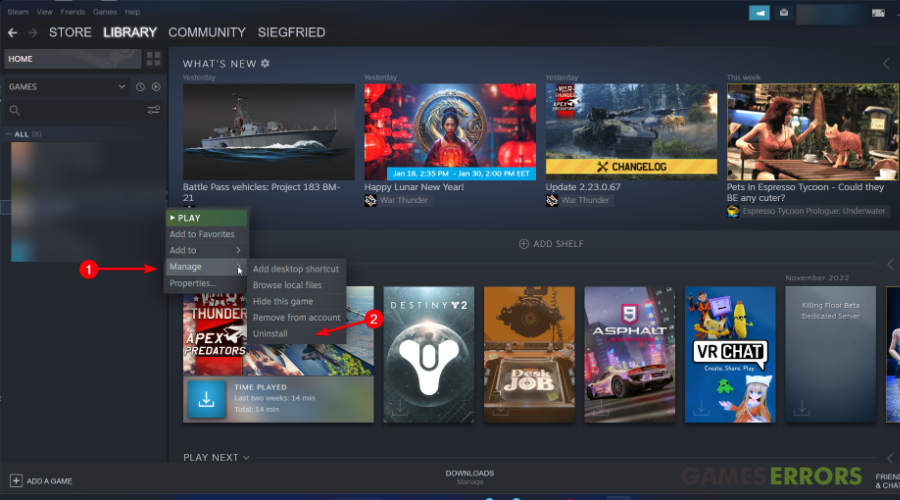 🎮 Other CoD WW2 not working issues
There are various issues that may appear in this gameplay that are related to servers not working or CoD WW2 not launching which usually are followed by a crash.
Therefore, it's recommended to apply the workarounds displayed below and potentially fix these game troubles.
🌐 CoD WW2 servers not working
Workarounds:
Play on a wired connection – Wired Ethernet connections will maintain the minimum bandwidth connection that is required for online gaming.
Restarting your router is often the easiest and quickest way to resolve connectivity issues.
Enable QoS – Some routers come with a Quality of Service (QoS) feature. When enabled, QoS allows you to set traffic priorities to the devices on your network, as well as traffic types.
 Verify the game server status from the official Call of Duty: WWII Server Status.
Check your Internet bandwidth – Find out your internet connection's download and upload bandwidth.
Other related articles with CoD gameplay:
That being said, we hope that our guide helped you fix Call of Duty WWII crashes. If you are still encountering some issues, you can comment below and someone from our team will help you fix your game.