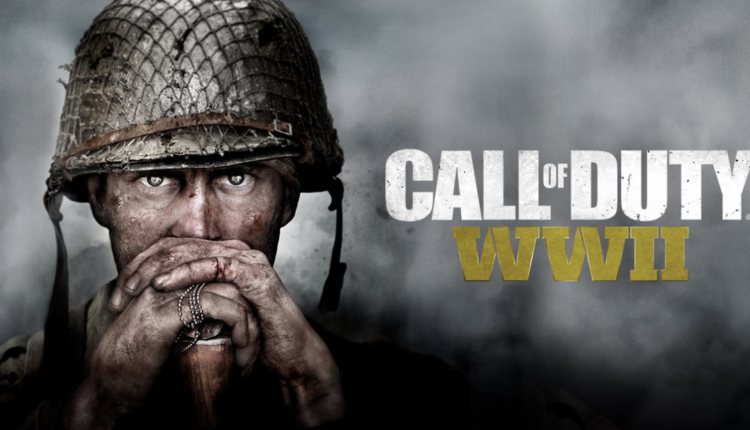 How To Fix Call of Duty WWII Errors, Crashes, Bad Performance, Server Connection Issues
Call of Duty WWII redefines the breathtaking experience of World War II for a new gaming experience. Experience classic CoD combat, the bonds of camaraderie, and the unforgiving nature of war against a global power throwing the world into tyranny.
Call of Duty®: WWII creates the definitive World War II next generation experience across three different game modes: Campaign, Multiplayer, and Co-Operative. Featuring stunning visuals, the Campaign transports players to the European theater as they engage in an all-new Call of Duty® story set in iconic World War II battles.
The game suffers from some errors and issues and because of that, it got some pretty bad reviews since the launch. It seems that the most common issue is bad performance, players are complaining that the game is poorly optimized for PC and that they get huge FPS drops and low framerates, accompanied by freezes and lag.
Other Call of Duty WWII errors that are predominating in the game are:
Loading Screen Crashes
SP Not Responding Error
Code Errors, like Error Code 103295 (connectivity issue)
Server Issues
Insufficient Storage Crashes
These are just some of the CoD WWII errors that players are encountering at the moment and that you can fix with our solutions and workaround below. So, go ahead and find your issue in our guide!
SYSTEM REQUIREMENTS
MINIMUM:
OS: Windows 7 64-Bit or later
Processor: CPU: Intel® Core™ i3 3225 3.3 GHz or AMD Ryzen™ 5 1400
Memory: 8 GB RAM
Graphics: NVIDIA® GeForce® GTX 660 @ 2 GB / GTX 1050 or ATI® Radeon™ HD 7850 @ 2GB / AMD RX 550
DirectX: Version 11
Network: Broadband Internet connection
Storage: 90 GB available space
Sound Card: DirectX Compatible
Call of Duty WWII Errors Solutions:
Make sure that your PC meets the minimum system requirements of the game above. Also, if you encounter some issues with our workarounds or solutions, you can contact us by using our Support service.
#1 Call of Duty WWII Crashes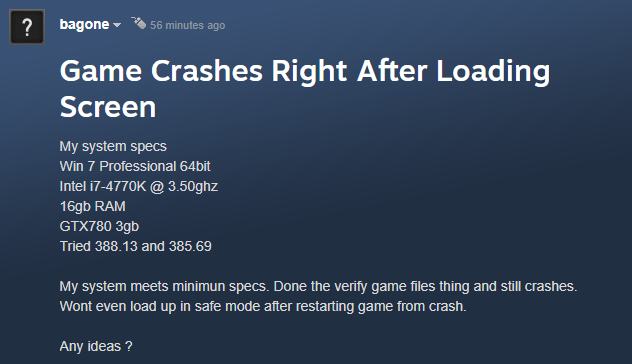 Games can freeze or crash during gameplay for a variety of reasons. When the game freezes, you will need to quit the game and close the application, and then restart the game. In some instances, you might also need to reboot your console.
If the game crashes during Multiplayer or Zombies gameplay, you will typically get kicked to the dashboard where you can simply restart the game. If a crash occurs while playing Campaign, you will need to restart the game and then start from your last save or checkpoint.
Most game crashes on PC will occur while attempting to launch the game or while playing in public Multiplayer matches. However, if game crashes persist, there are measures you can take to reduce the chances of game crashes occurring.
Make sure everything else is in good working order
Ensure your PC or laptop is in a cool, well-ventilated place.
Make sure your PC or laptop meets the minimum system requirements to play Call of Duty: WWII.
Shut down all applications that are running in the background.
Make sure that you have the latest video and sound drivers from the manufacturers' website. Here are some links to popular manufacturer websites:
Video
Audio
Verify your game cache integrity
The Steam client offers a feature that verifies the integrity of your game cache. Follow the steps below to do so.
Please note: Do not run this process while performing other system-intensive processes, such as defragmenting your hard drive or scanning for viruses.
Load Steam.
From the Library section, right-click on Call of Duty: WWII and select Properties.
Select the Local Files tab and click the Verify integrity of game cache… button.
Allow Steam will verify the game's files. This process may take several minutes.
Once the process is completed, the Check Window will automatically exit.
Important! One or more files may fail to verify. This is normal for most Steam games. The files that fail to verify are local configuration files that should not be replaced as part of this process. You can safely ignore this message.
When a game crashes on PlayStation 4, you will normally get sent to the PlayStation 4 dashboard and receive one of the following error messages:
An error has occurred with an application or system software.
If you receive either of these error messages, simply restart the game and attempt to play again. However, if you continue to receive either of these error messages, there are measures you can take to reduce the chance of game crashes.
Keep your system software up to date
The best way to avoid game crashes or freezing is to make sure the software on your PlayStation 4 is up to date. Follow these steps to check for updates:
Select the Home button in the center of the controller.
Scroll up and select Settings.
Select System Software Update.
Make sure everything else is in good working order
If your PlayStation 4 is up to date, try the following troubleshooting tips:
Check your game disc for abrasions, scratches, or dust. If the disc is dirty, clean it with a soft cotton cloth dampened with water. Wipe the non-label side from the center straight out to the edges. Be sure your disc is completely dry before inserting it back into your PlayStation 4.
Ensure your PlayStation 4 console is in a cool, well-ventilated place.
Try the game on another PlayStation 4. If the same problem occurs on another PlayStation 4, the problem is most likely with the game disc itself. If this is the case, you can request a replacement game disc.
Please note: Activision cannot guarantee functionality on PlayStation consoles using 3rd party hardware. This includes, but is not limited to, memory cards, controllers, chips, and cables.
#2 Call of Duty WWII Bad Performance

Several factors can negatively affect your performance while playing games online. Often collectively described as lag, these factors can lead to a host of in-game performance issues, including:
Rubber banding – Your character is running toward a destination and then jumps back to where it was a few seconds prior.
Stuttering – An effect that makes your character appear to freeze and skip ahead while moving.
Hit marker delays – When it appears you have landed several shots on an enemy, yet the enemy is able to kill you with fewer shots fired back.
-Disabling Shadows can significantly boost up your framerate
-Disable Screen Space Ambient Occlusion (SSAO)
-Disable Motion Blur
-Disable Post-Process Antialiasing
-Lower down Shadow Map Resolution
-Set Shadow Depth to Low
-Turn off Depth of Field
-Lower down FoV (Field of View)
-Adjust Render Resolution
-Lower down Screen Space Reflections (SSR)
Lag can also result in your getting booted from a match or from the multiplayer lobby while matchmaking.
If you're simply having trouble connecting to the game, check out Connecting to a Call of Duty: WWII Game.
Here are a few things that can contribute to lag along with tips to reduce it.
Latency/Ping
Latency, also referred to simply as ping, is the amount of time it takes for data to travel between locations, measured in milliseconds.
Unfortunately, there aren't many things you can do to improve your ping, as it is mainly dependent upon the quality and scope of your Internet Service Provider and your geographic location in relation to servers.
See more about Internet Service Providers below.
Call of Duty matchmaking attempts to put you in matches with other nearby players to help offset the effects of ping. However, if there aren't enough players close to you geographically, or if your ISP's ping rate is high, you might experience some of the performance issues listed above.
Learn more about Port Forwarding and NAT settings.
You may, however, consider hardware improvements. Some routers specialize in reducing lag, while Linux-based models incorporate more up-to-date network drivers.
Network quality and connection
From time to time, even the best internet connections can suffer from data loss, also known as packet loss. While you can't anticipate packet loss or prevent it from happening once data is sent from your network, you can tighten up your connection to help reduce the potential for loss of data.
Some of these tips will require you to log in to your router. If you're not sure how to do this, please consult your router's manual for instructions. If you do not have your router's login credentials, you will need to contact your Internet Service Provider.
Play on a wired connection – While convenient, Wi-Fi connections have a wide variance in reliability and bandwidth and can dramatically affect the quality of online gameplay. Wired Ethernet connections will maintain the minimum bandwidth connection that is required for online gaming.
Enable QoS – Some routers come with a Quality of Service (QoS) feature. When enabled, QoS allows you to set traffic priorities to the devices on your network, as well as traffic types.
Bandwidth
Bandwidth is commonly thought of as speed, but it is really the number of bytes that can be transferred between locations over a set period, usually measured in megabits per second (Mbps). Most online games do not require a great amount of bandwidth, even when you are hosting a match. However, your available bandwidth can also be consumed by other sources, leaving you with less overall bandwidth for online gameplay and affecting in-game performance:
Sharing an internet connection – Other users and devices accessing the internet on your network will invariably require some of your overall bandwidth.
Streaming music or video – Both use a significant amount of bandwidth to function, and should be avoided whenever playing online.
Streaming your gameplay – Essentially the opposite of streaming music or video, as you are sending data (uploading) rather than receiving it (downloading). Most providers dedicate less bandwidth to uploading compared to downloading.
Find out your internet connection's download and upload bandwidth at https://www.speedcheck.org/.
Internet Service Providers
The latency experienced on an ISP is dependent upon the range and comprehensiveness of its overall network. When data packets travel between locations, the fewer points of exchange, the better. Direct routes will reduce latency and minimize potential instances of packet loss.
It is also worth noting that, depending on the scope of your ISP's network, you may be more susceptible to packet loss when internet use is at its heaviest.
If you experience recurring latency issues while playing online, you may want to consider finding the ISP with the best connectivity options available in your area.
#3 Call of Duty WWII Server Connection Issues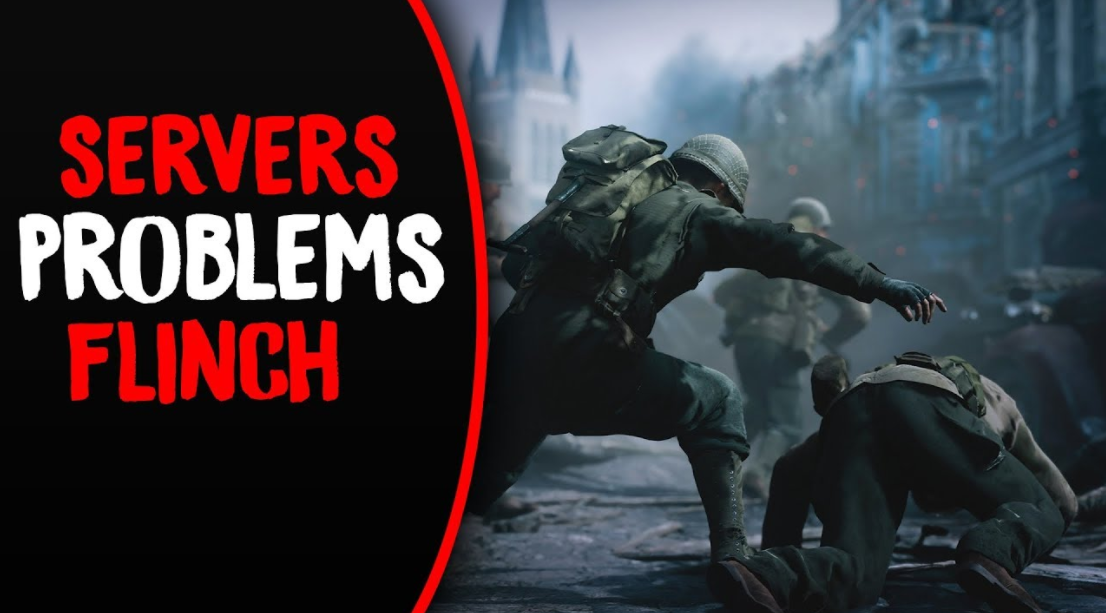 If you're having trouble connecting to the Call of Duty: WWII, you should first check Call of Duty: WWII Server Status.
If the status indicator for your platform is not green or an alert is present, you might encounter connectivity issues until service is restored and fully operational.
However, if the status indicator is green and no alerts are posted, several other factors could be affecting the quality of your connection.
If you're having issues signing in to your account, there are likely issues with your console or PC connecting to the internet. Please refer to the following:
If you're signed in but having trouble connecting, check your system's status page for connectivity alerts, maintenances, or other factors indicating that servers are not fully operational.
If there are issues with your system's servers, you might experience connectivity issues until the servers return to full operation.
On PlayStation and Xbox consoles, testing your connection might reveal the root cause of the problem. Follow the steps below to test your console's connection.
From the PlayStation home screen, select Settings.
Select Network.
Select Test Internet Connection and allow the test to run.
Find out more about connection tests on PlayStation 4.
Turn on your Xbox One without a disc inside and go to Xbox Home.
Go to Settings and select Network.
In the right-hand column, select Test network connection, and allow the test to run.
If this test finds a break in your connection, you'll receive an error message. This message identifies where your connection failed in order of priority, and offers troubleshooting steps to help correct the problem. Learn more about Xbox One network connection test error messages.
Please note: You can also run Test multiplayer connection to identify issues leading to lag, disconnects, or other game-related network issues.
For more help with Xbox One connection issues, check out the following pages:
Run through the basics
Here are a few tips to note before delving any deeper:
Restarting your router is often the easiest and quickest way to resolve connectivity issues.
Other bandwidth-heavy applications on your network can be detrimental to your ability to connect. This includes, but is not limited to, streaming music, streaming video or movies, or downloading files.
Using a wired connection will allow your system to achieve optimal performance when playing an online game. Wi-Fi connections have a wide variance in reliability and bandwidth and can dramatically affect the quality of online gameplay. Wired Ethernet connections will maintain the minimum bandwidth connection that is required for online gaming.
We hope that our guide helped you fix your Call of Duty WWII errors, if you are still encountering some issues, you can comment below and someone from our team will help you fix your game.