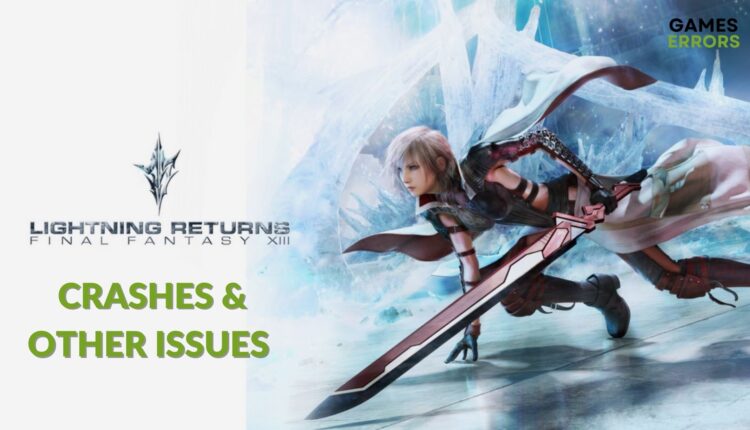 How to Fix Lightning Returns Final Fantasy 13 Crashes & Other
You don't have to get stuck on Final Fantasy 13 crashes as we come with reliable methods to fix it
Lightning Returns Final Fantasy XIII was released on Windows through the Steam platform. The game is a direct sequel to Final Fantasy XIII-2 and concludes the story in Final Fantasy XIII.
Some players complained that the game has some issues and bugs that are making it unplayable.
Lightning Returns Final Fantasy 13 crashing and issues that players reported mostly happen when the game is not loading and is stuck at the Square Enix logo, plus performance issues and stuttering.
Hence, below you can find the resolutions for Lightning Returns Final Fantasy 13 crashes and various issues that also occur in the game.
How to fix Lightning Returns Final Fantasy XIII issues?
1. Lightning Returns Final Fantasy XIII crashes
Some players are encountering crashes on startup or random crashes during the game. To fix this issue disable Afterburner/RTSS tools if you have them installed, or you can update the tools.
Solutions:
1️⃣ Update graphics drivers – Open Device Manager and expand the Display adapters menu → Right-click on the driver to select Update driver from the context menu → Pick Search automatically for drivers → Restart the PC.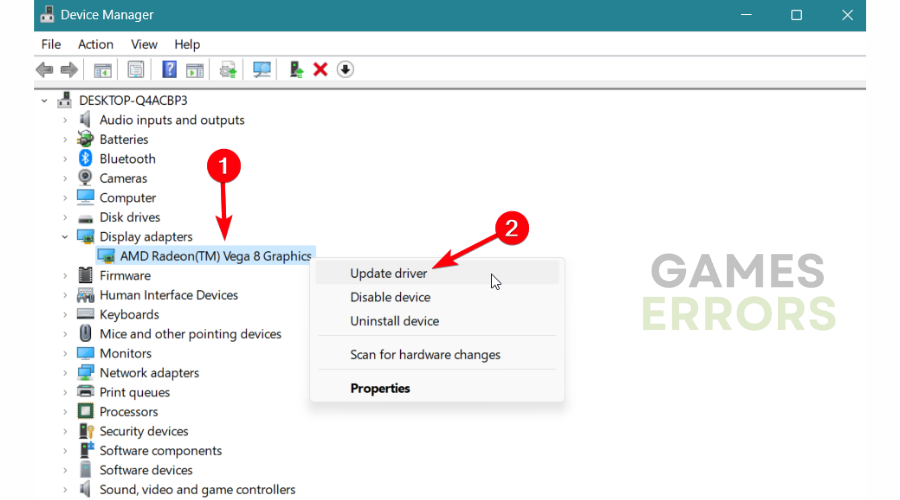 If you don't want to spend time updating it manually, we recommend using third-party software like Outbyte Driver Updater, since this is the quickest and most reliable method to manage any driver. Thus, it can scan the overall system to detect outdated drivers, and then update them in less than 3 minutes.
Get Outbyte Driver Updater
2️⃣ Repair the game files – On Steam, go to Library and right-click on the game → Move to Local files and Verify the integrity of game files.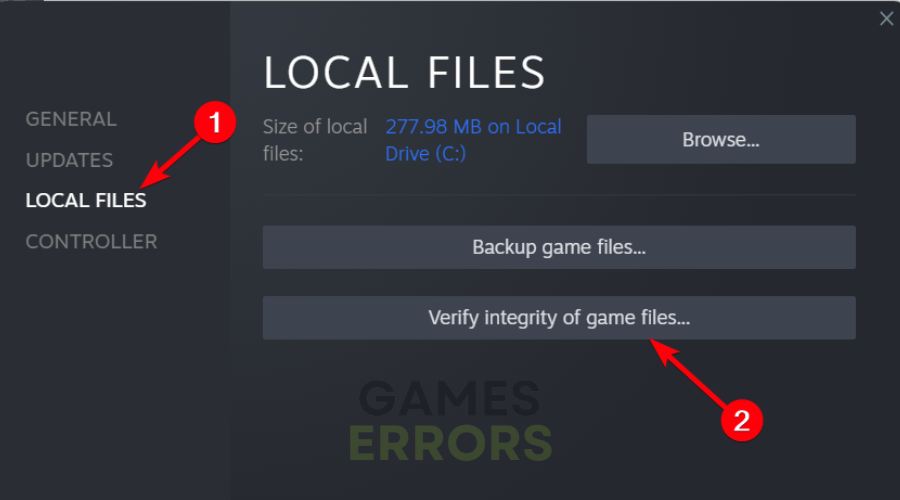 This will detect corrupted files that may cause crashing on this game and replace them automatically.
3️⃣ There have been reports that Afterburner/RTSS (Riva Tuner) can cause Lightning Returns to PC crash on startup. To fix this issue, just close that program or update its graphics drivers.
2. Lightning Returns Final Fantasy XIII is not loading
Players are saying that sometimes the game stuck at the loading screen or the Square Enix logo screen. To fix this issue, make sure that your internet connection is working properly.
Solutions:
1️⃣ Disable your current antivirus or Windows Defender – This issue has also been attributed to antivirus as it can interfere with the game and block it.
2️⃣ Play the game in Compatibility mode – Browse the installation folder to find the game → Right-click on the game and select Properties → Tick the box Run this program in compatibility mode and choose an earlier version of Windows (7 or 8).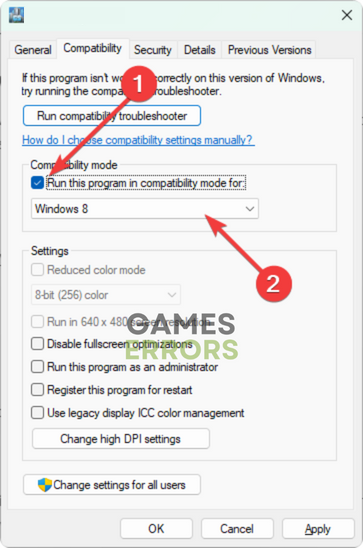 3️⃣ Make sure that your drivers are up to date and are compatible with your hardware. You can go back to the first solution to repair or update the drivers.
3. Lightning Returns Final Fantasy XIII Performance Issues
Players are also complaining about performance issues like FPS Drops and Low FPS, some also encountered Stuttering in the game.
Solutions:
1️⃣ Close background applications – You can remove any overlay software running on your PC or the background apps from the Task Manager that may impact the game's performance.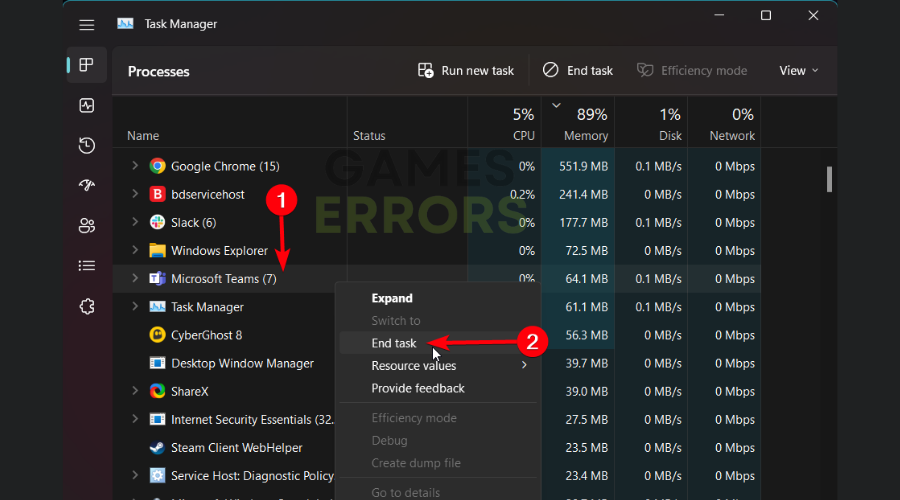 2️⃣ Disable startup programs – This method goes hand in hand with the first one, as you have to disable the startup apps from the Task Manager in order to prevent them from running once the PC starts. That will reduce resource draining and reduce the change of FPS issues. 
3️⃣ Update Windows – To apply this, you can simply type Windows Updates to open the settings → Press on the Check for updates button → Download and install the latest updates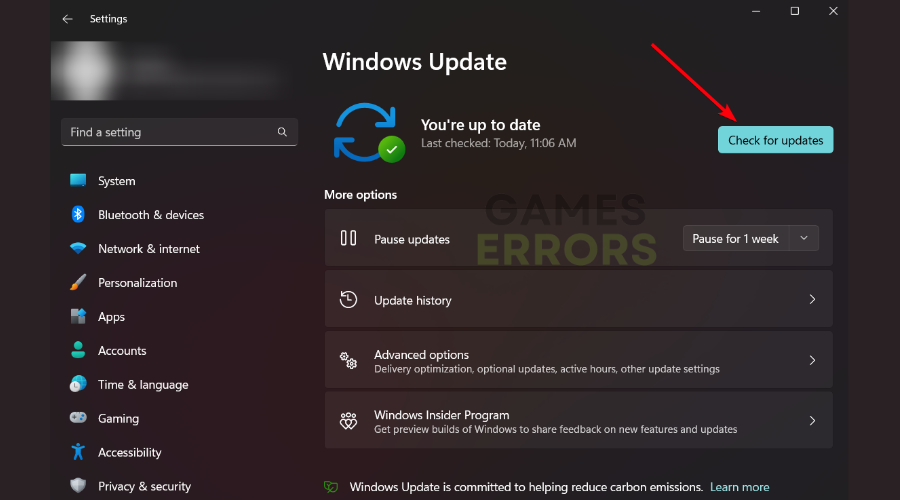 Plus, you should make sure that the game is being run using the dedicated GPU (Nvidia/AMD), and that your machine is plugged in while playing.
That being said, we also have a guide on how to fix the FFXIV 90002 error that you can check out. Not only that, you can resolve the Final Fantasy X green screen issue with our practical guide.
We hope that our methods helped you fix any Lightning Returns Final Fantasy 13 crashes and that now you are playing the game.
If you have any questions or if you encounter difficulties in applying the solutions to your game, please comment below and we will help you!