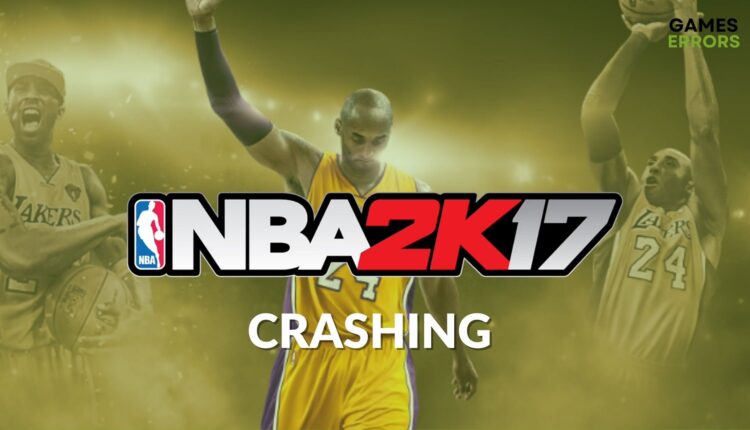 How to Fix NBA 2K17 Crashing, FPS Drops, and Common Errors
There are various issues that occurs on NBA 2K17, and you can solve them right away here
NBA 2K17 is the 18th installment in the game franchise and is available on Steam and also for consoles. It is considered one of the best NBAs ever made.
The game is available for some time now but because of some updates, you might encounter different issues from time to time. The most recent issues that players are currently complaining about are NBA 2K17 freezing, crashing, or FPS drops.
The second issue, remember that we are now talking about recent issues in 2017, is the efeab30c 2K17 error code. This error appears when you try to connect to a game server.
Other errors that users are complaining about are FPS issues like low FPS, random crashes, and different Error Codes (some of the players reported the following error codes when they tried to connect to the game server 4b538e50 or efeab30c).
If you are experiencing one of the issues from above, you've come to the right place because we are going to help you fix them. Just read below and fix your issue in the errors list, there you will also find a workaround or solution for it.
System Requirements:
MINIMUM:
OS: Windows 7 64-bit, Windows 8.1 64-bit, or Windows 10 64-bit
Processor: Intel® Core™ i3-530 @ 2.93 GHz / AMD Phenom™ II X4 805 @ 2.50 GHz or better
Memory: 4 GB RAM
Graphics: NVIDIA® GeForce® GT 430 1GB / ATI® Radeon™ HD 6450 1GB or better
DirectX: Version 11
Storage: 70 GB available space
Sound Card: DirectX 9.0x compatible
Additional Notes: Dual-analog gamepad; Additional Notes: Initial installation requires a one-time internet connection for Steam authentication; software installations required (included with the game) include DirectX and Visual C++ Redistributable 2012
RECOMMENDED:
OS: Windows 7 64-bit, Windows 8.1 64-bit, or Windows 10 64-bit
Processor: Intel® Core™ i5-4430 @ 3 GHz / AMD FX-8370 @ 3.4 GHz or better
Memory: 8 GB RAM
Graphics: NVIDIA® GeForce® GTX 770 2GB / ATI® Radeon™ R9 270 2GB or better
DirectX: Version 11
Storage: 70 GB available space
Sound Card: DirectX 9.0c compatible sound card
Additional Notes: Dual-analog gamepad
I hope that you checked the system requirements of the game above and that your PC meets at least the minimum. If that's the case, we can go ahead and fix your issues.
How can I fix NBA 2K17 crashing issues on my PC?
1. Verify the corrupted game files
A practical method you can count on is repairing the game files in case you have broken files or improper installation.
Open the Steam launcher and switch to Library. 
Validate and repair the potentially corrupted files.
2. Update the GPU driver
Start Device Manager on the desktop.
Double-click on Display adapters and select the driver.
Now, restart the Windows.
Managing the drivers manually might be too technical or time-consuming, just know that you can update your drivers automatically with a third-party app like Outbyte Driver Updater. You can use it for any driver that you want to update, and it works much faster than you expect.
⇒ Get Outbyte Driver Updater
3. Disable background apps
It's worth mentioning that crashing or FPS issues can be also caused by interfering apps or overlay options that start at the same time as the game and force the game to crash.
Launch Task Manager on the screen — Go to Processes — Right-click on risky apps and click End process — Do the same for other programs.
4. Update the game
Lots of players have complained about crashes while playing this game so you can fix this with certain patches from the developer. In order to get it, you should update your game with its latest version.
To do so, simply go to the Steam game library > the Updates tab and be sure that the game is automatically updated.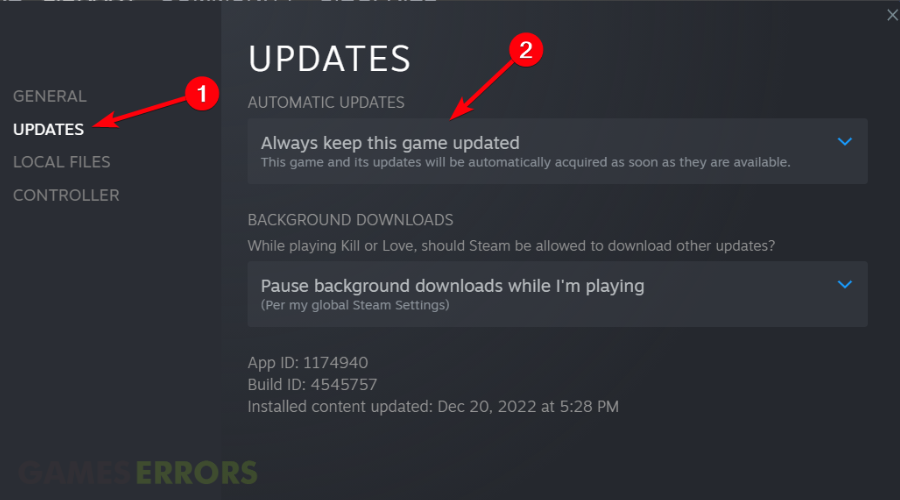 🎮 Other NBA 2K17 game related issues
A lot of players are complaining about crashes in the game, most of them are random crashes while playing a match, startup crashes, and My Carrer crashes.
To fix the NBA 2K17 crashes you can try and apply the workarounds below and if nothing works just skip to the solution and it will fix your game.
Disable antialiasing
Try to lower the game settings
NBA 2K17 Invisible Players – Some players are complaining about a weird issue in which they start a match and after a few minutes of playing, some characters just turn invisible.
Update your antivirus program.
The last solution is to disable your antivirus before starting the game.
NBA 2K17 Freezing – Either if you are playing the game on your Xbox console or on your PC, below you will find workarounds for all of these problems.
NBA 2K17 Freezing on Xbox workaround:
Once you're at the dashboard, go to Manage Games > Select NBA 2K17 and scroll down to Save Data and select it. Scroll down to Reserved Space > Click it and then click Clear Reserved Space > Restart the game.
At this point, it will begin to load on the title screen, but there will be a lengthy delay. Ultimately, you'll see a screen that says: "Please wait, retrieving data from 2K servers." Don't press Cancel, it will delete all your data!
NBA 2K17 Error Code (4b538e50 & efeab30c 2K17 and others) – When you press the Connect button in the main menu, you are unable to connect to the game servers or you receive some long error codes, the most common one being "EFEAB30C 2K17″. You are receiving this error because the 2K application needs to be updated or because the servers are not working.
NBA game related guides:
Let's hope that by now you managed to fix all your NBA 2K17  issues and that you are enjoying the game.
If you still encounter some issues, and you are unable to fix them, or you don't know how to apply our patch, please comment below. After that, a member of our team will help you as soon as possible to fix your issue and enjoy your game.