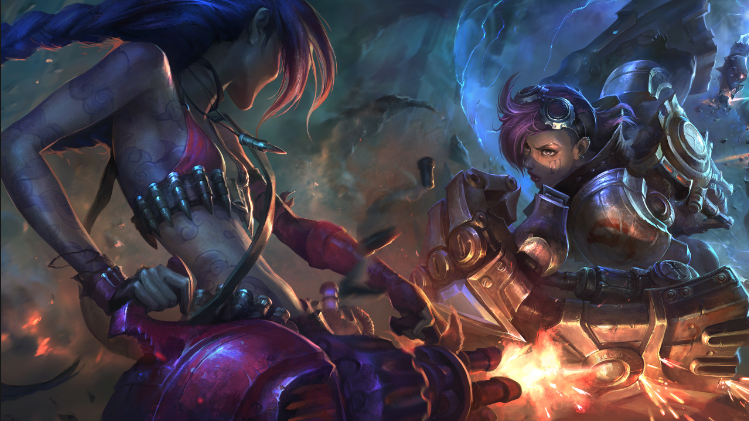 How To Fix PVP.net Patcher Kernel Has Stopped Working in LoL
I tried to start League of Legends today and encountered this error PVP.net Patcher Kernel Has Stopped Working, I searched it on google and found out that there are a lot of other players complaining about this issue. Apparently, a new patch for the game is available and the patcher is unable to start in order for it to patch the game.
Below, you will find some workarounds to fix this issue and play the game in no time. I fixed my issue in 2 minutes with the following solution.
How I Fixed PVP.net Patcher Kernel Has Stopped Working:
I found a simple workaround for this issue that fixed it for me in just 2 minutes. All that you need to do is run the game in Administrator mode. To do that right click on your League of Legends icon and click Run as Administrator. If this workaround won't work for you check the solutions below.
Go into your League of Legends folder in C:/Riot Games
Open up the "RADS" folder.
Open up the "Projects" folder.
Open up the "lol_air_client" folder.
Open up the "releases" folder.
Open up the folder that's in there. It changes every patch, but contains the same stuff.
Delete the two files named "S_OK" and "release manifest"
Open up the "deploy" folder.
Delete the "logs", "META-INF", "lol.properties", and "LoLClient.exe"
Restart your Patcher.
It will repatch the recent patch you had just downloaded.
This will usually fix it. If not I suggest trying to do a repair from the patcher's options. It takes from 10-20 minutes.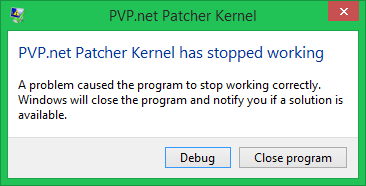 "Exactly what the title says, been happening to me since it went down last night…It was working fine, I had reinstalled it right before the patch went live, and downloaded the patch, my brother managed to play an ARAM all the way through, but the second one ended due to the server going down….And it hasn't been able to get past me double clicking the exe icon since then"
You might also have some problems with your internet connection, you might be in some world regions from where you can't access the game. Load/access your all-time favorite games from any part of the globe with windows 7 virtual desktop with better GPU acceleration with 24*7 commendable tech-support from Apps4Rent.com, Add complete office suite to the same desktop by visiting O365CloudExperts
I've just had this problem too, after installing the PBE, to fix it I went into task manager -> processes and ended LoLLauncher, opened and it worked fine.. Hope this helps!
We hope that our quick guide helped you fix your PVP.net Patcher Kernel Has Stopped Working error and that now you are able to start League of Legends. If you have any other questions please comment below and we will help you fix your game. – GamesErrors Team