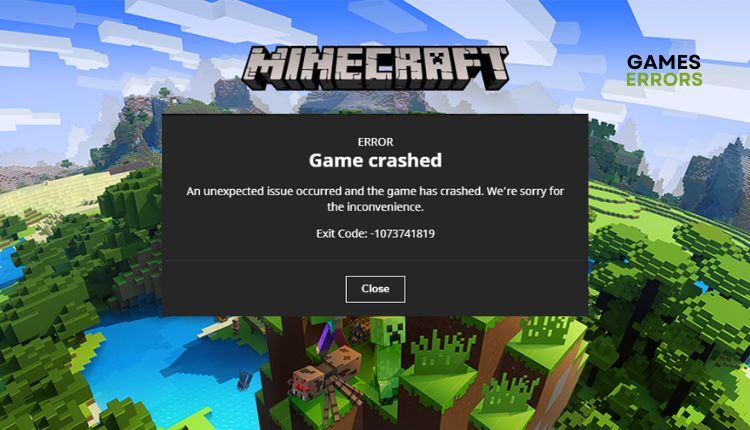 Minecraft Error Code -1073741819: Easy Fix [2023]
Are you frustrated with Minecraft error code -1073741819? Heads up, we have a fix for the problem. 🏗
X
INSTALL BY CLICKING THE DOWNLOAD FILE
Minecraft is an excellent example of what happens when good ideas meet in one place, with simple, accessible, and minimalist performance and the vast potential that game design offers to different groups of end users. Created as a simple java project, the game became a superhit in the early alpha and beta stages, with millions of copies sold. To make everything not great in the game appears annoying and persistent errors that can occur when starting, during, or even after exiting the game. One such error in Minecraft comes with the error code -1073741819. In this article, we have offered you an explanation and a fix for this error so that it does not bother you anymore.
Why did I get Minecraft error code -1073741819?
Minecraft error code -107374181 can have several known causes, such as:
outdated graphics driver
the game is not updated
Java is not updated
problem with overlay apps
incompatibility with third-party apps
too many background processes open
How do I fix Minecraft error code -1073741819?
Before moving on to our troubleshooting tips, do these basic steps:
Close all unnecessary apps running in the background.
Check if any of the mods are causing the problem.
Update Minecraft and Java.
Update Windows to the latest version.
💡Now, when you have done all the previous steps, but the problem still exists, do the following:
1. Update GPU driver
Outdated graphics drivers can create various problems and cause Minecraft to crash. That's why we strongly recommend that you keep your GPU drivers up-to-date, and you can do this manually as follows:
1. Right-click on Windows Start and choose Device Manager.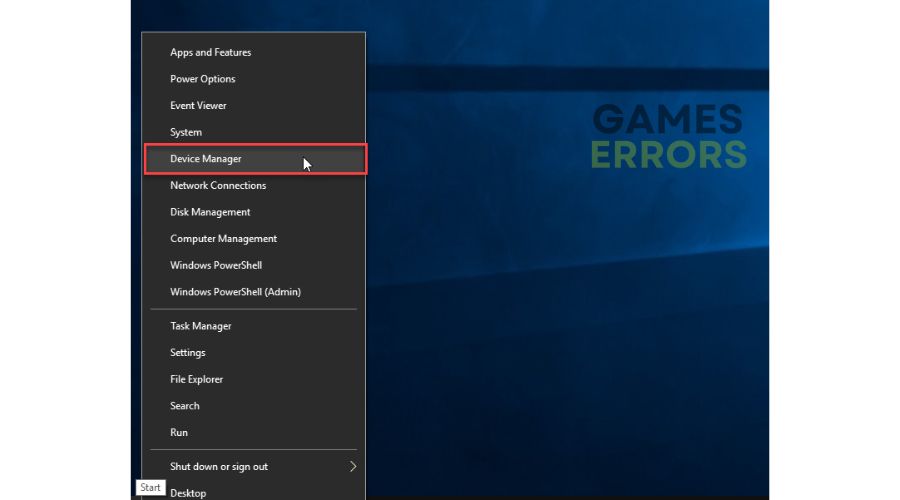 2. In the Device Manager window, double-click to expand Display adapters.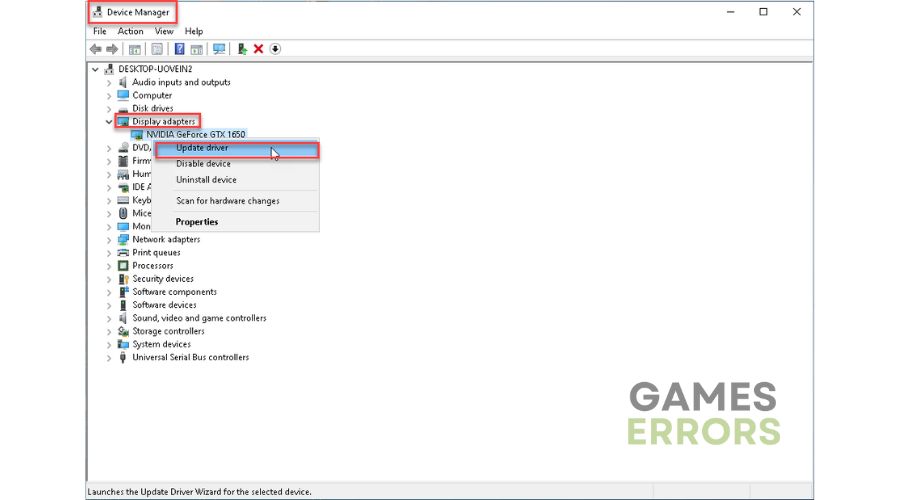 3. Right-click on your GPU and click Update driver.
4. Choose Search automatically for drivers and wait for Windows to complete the update.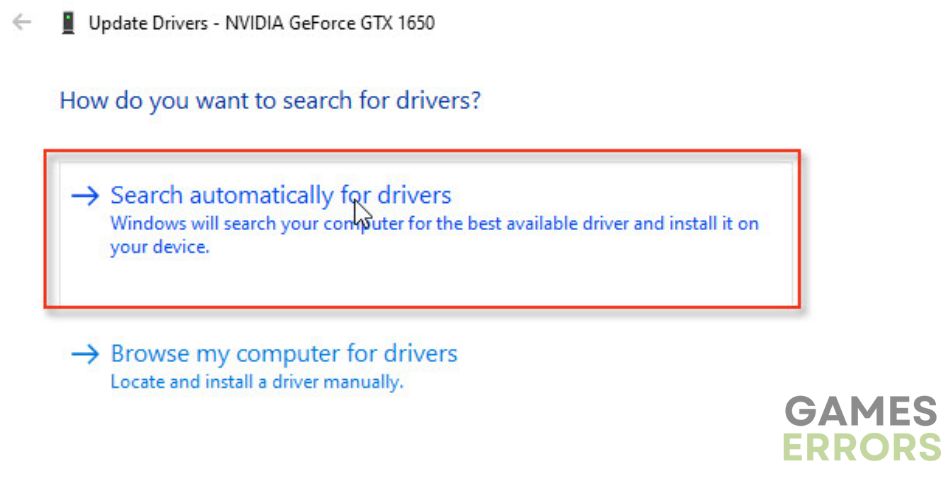 5. Now, try to run Minecraft and check if the error -1073741819 is gone.
When you update your drivers manually, it takes time, and again you are unsure if you have the latest original driver for your hardware. That's why we recommend that all your drivers in the system are taken care of by DriverFix. This simple yet powerful tool ensures that you always have up-to-date original drivers and frees you from thinking about them.
2. Disable overlay apps
The overlay option can help you transfer, record and take screenshots from games. However, sometimes overlapping applications can cause problems in Minecraft, so we recommend turning them off. Do the following:
✅ Steam client
1. Open the Steam client and choose the Settings option.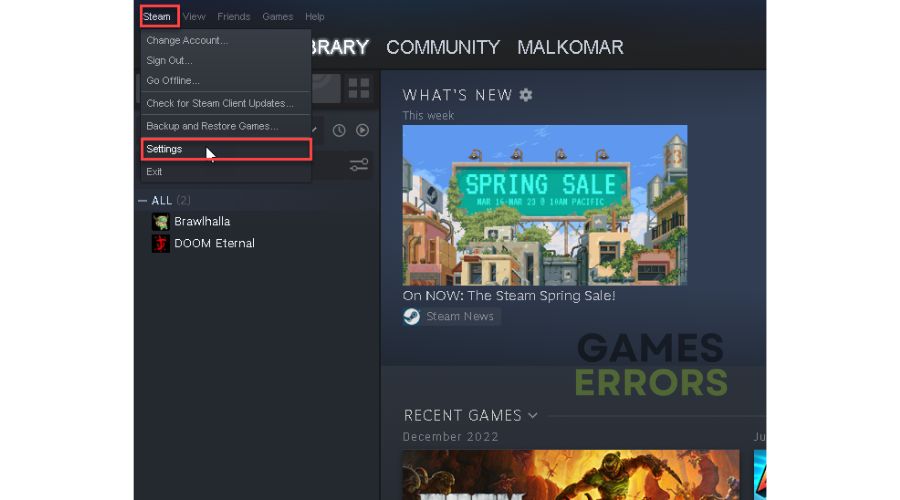 2. Click the In-Game tab and uncheck the Enable the Steam Overlay while in-game.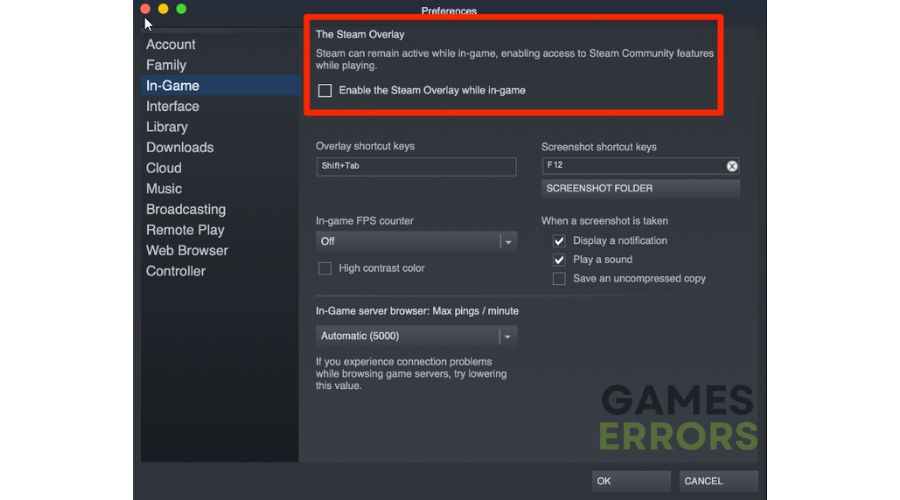 ✅ Disable Xbox Game Bar
1. Press the Window+I keys on the keyboard to open the Settings menu.
2. Click on the Gaming option.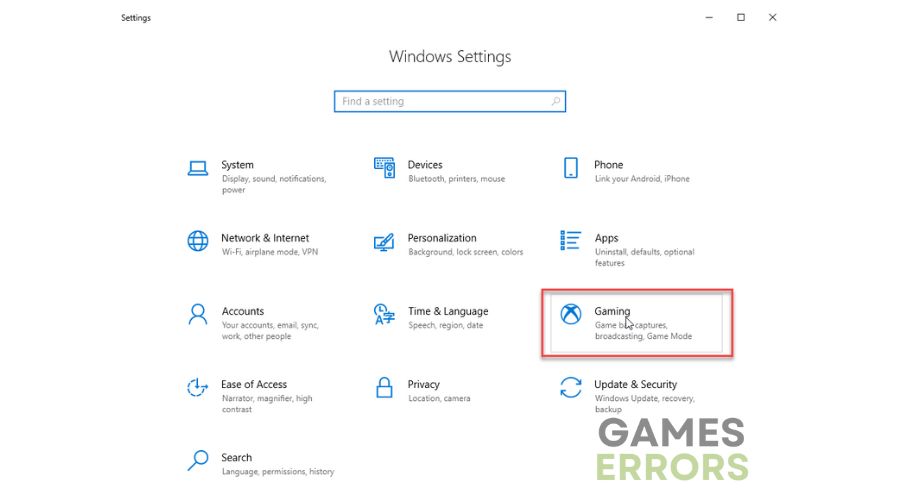 3. Ensure that the Xbox Game Bar toggle is set to Off.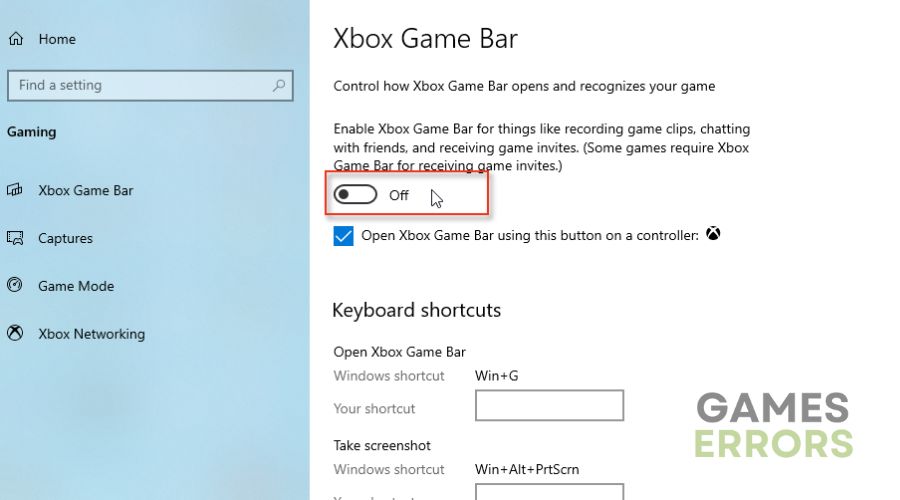 ✅ Disable Dicords in-game overlay
1. Open Discord and click the gear icon (User settings).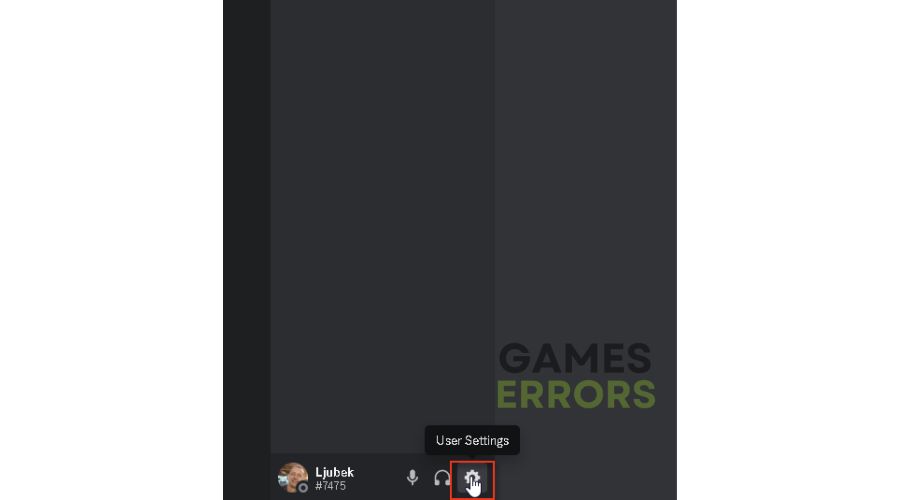 2. Select the Game Overlay option and then toggle off Enable in-game overlay.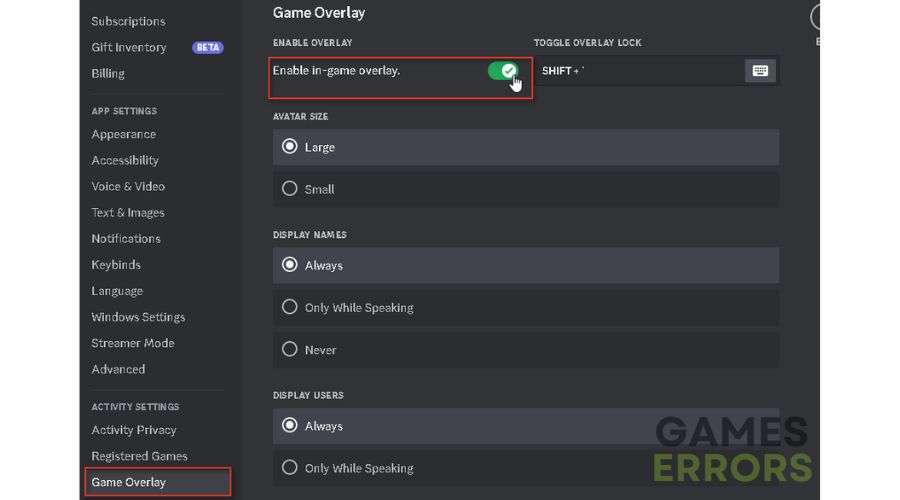 In addition to overlay apps, temporarily turn off gaming recording apps such as Bandicam, Gamecaster, D3DGear, etc., to ensure they don't cause a Minecraft error code -107374181.
3. Disable UAC temporarily
Time needed: 1 minute.
Sometimes, using the User Account Control (UAC) prompt in Windows 10 precedes the appearance of the error code – 1073741819 in Minecraft. UAC is significant for the security of your system, and turning it off can leave your system vulnerable to malware. We suggest temporarily turning off UAC to ensure it's not causing a problem in Minecraft.
Open User Account Control (UAC)

Type; uac into the Windows search bar and press Enter.

Change User Account Control settings

Toggle the scroll to the bottom, leave it at Never notify, and click OK.

Run Minecraft

Run the game to make sure the error – 1073741819 is gone.
4. Run System File Checker
If you still get the Minecraft error code -107374181, some system DLL files may be corrupt or missing. You can recover them as follows:
1. Type cmd in the Windows search bar to open a command prompt.
2. Right-click on the Command Prompt and select Run as administrator.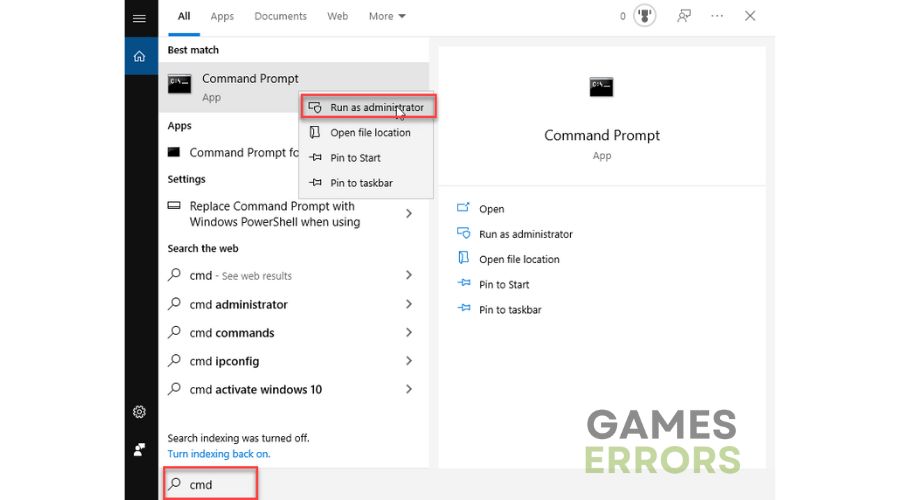 3. Use the System File Check (SFC) tool. Type; sfc /scannow in the Command Prompt and press Enter.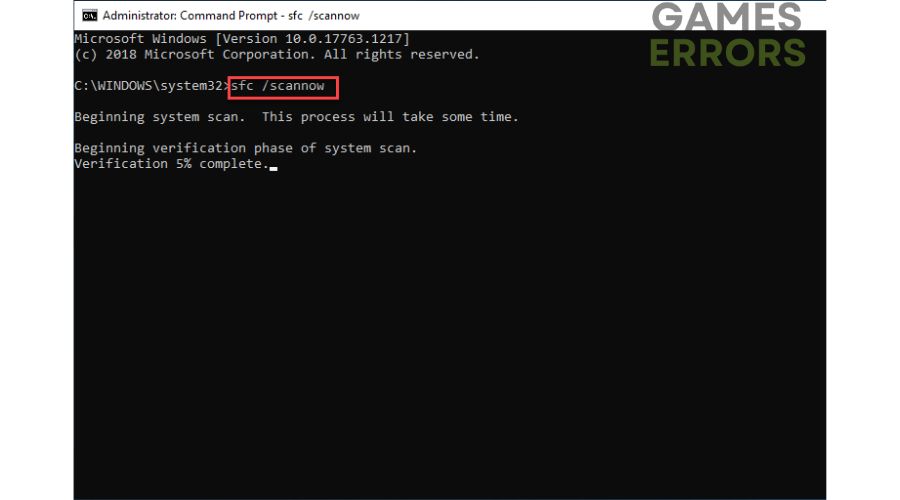 4. Wait a few minutes for the system to scan your primary drive.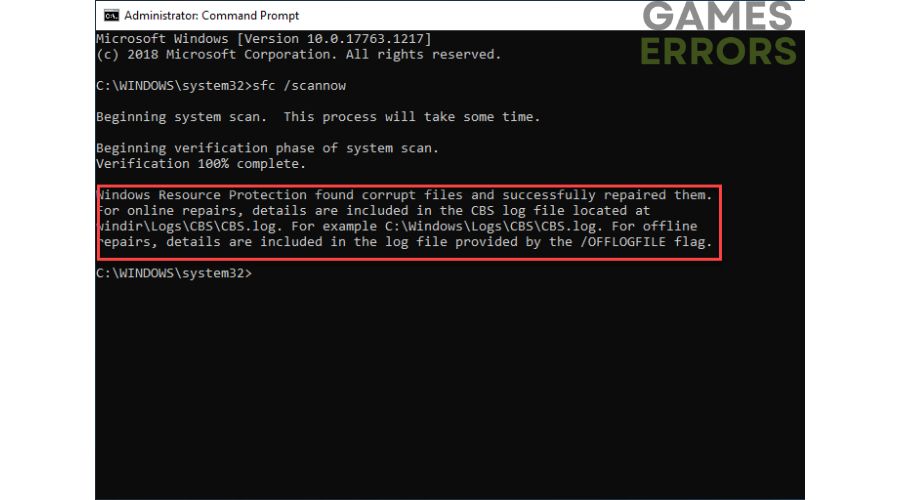 In addition to the SFC tool, we recommend the more comprehensive third-party software Restoro, which will scan in detail and automatically recover damaged system files. The tool is particularly convenient because it replaces missing DLL files using a database of known matching files. Restoro will identify and fix unknown problems, saving you time and effort compared to manual methods.
Related articles:
Conclusion
We hope this article helped you to solve Minecraft error code -1073741819. If you still have a problem or a different solution, don't hesitate to comment below.
If you encounter any issues or errors while playing your favorite games and require support, feel free to contact us here. Our team is always ready to assist you and ensure your gaming experience is seamless and enjoyable.