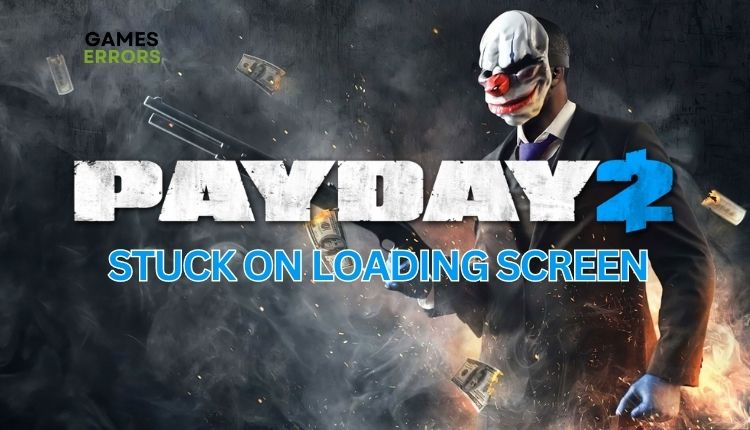 PayDay 2 Stuck On Loading Screen: How To Fix
If only a stuck screen in PayDay 2 separates you from a virtual heist, check out our solutions to the problem. 🎭
PayDay 2 again allows players to don the masks of the original PayDay crew – Dallas, Hoxton, Wolf, and Chains – as they descend on Washington, D.C., in an epic crime spree. One of the reasons that can hold you back from emptying big bank vaults is if PayDay 2 gets stuck on the loading screen. Lucky for you, we have a few possible solutions to help you solve this frustrating issue quickly.
Why isn't my Payday 2 loading?
There could be various reasons why Payday 2 is unable to load and gets stuck on the loading screen:
low PC spec for recommended specifications
corrupted or missing game files
outdated GPU driver, the game, or Windows OS
overlay apps issue
too many background processes
firewall or antivirus blocking the game
How to fix Payday 2 stuck in loading screen?
Firstly, try to resolve your issue quickly by following these simple steps:
Check if your PC meets the recommended system requirements. You may need to upgrade your hardware.
Restart the game launcher or your PC.
Close any heavy tasks running in the background, like Office, Photoshop, VMware, etc.
If, after preliminary steps, PayDay 2 is still stuck on the loading screen, do the following:
1. Update GPU driver
If PayDay 2 is stuck on the loading screen, it could be due to outdated systems drivers, especially a graphic card driver. To resolve this issue, update your GPU driver using the following steps:
1. Press the Win+R keys to bring up the Run dialog.
2. Type; "devmgmt.msc" and hit Enter to open Device Manager.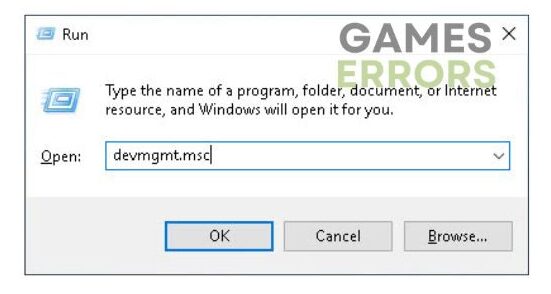 3. Double-click on the Display adapters to expand, right-click on GPU, and select Update driver.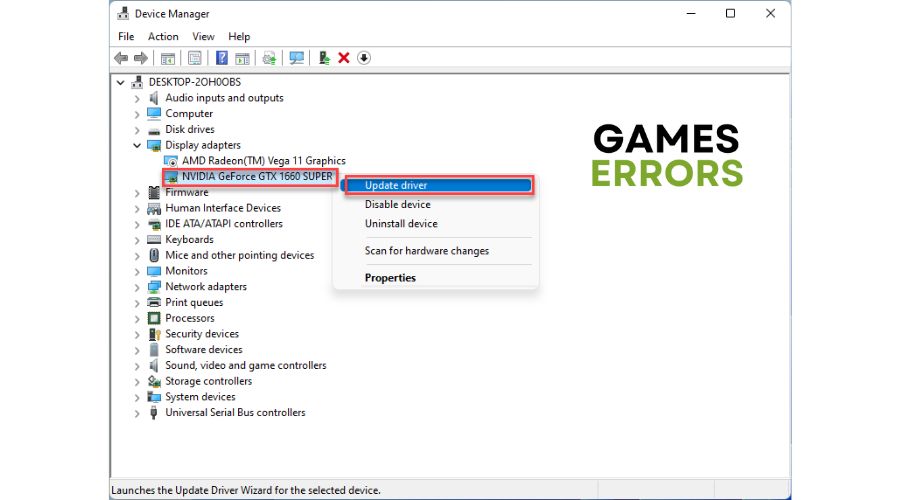 4. Follow the on-screen guide for installing the latest GPU driver version.
📌 If you're tired of manually updating your computer's system drivers, Outbyte Driver Updater is a dependable and efficient solution. This tool ensures that your drivers are always up-to-date with automatic updates, saving you valuable time. With its user-friendly interface, this solution is designed to simplify your life.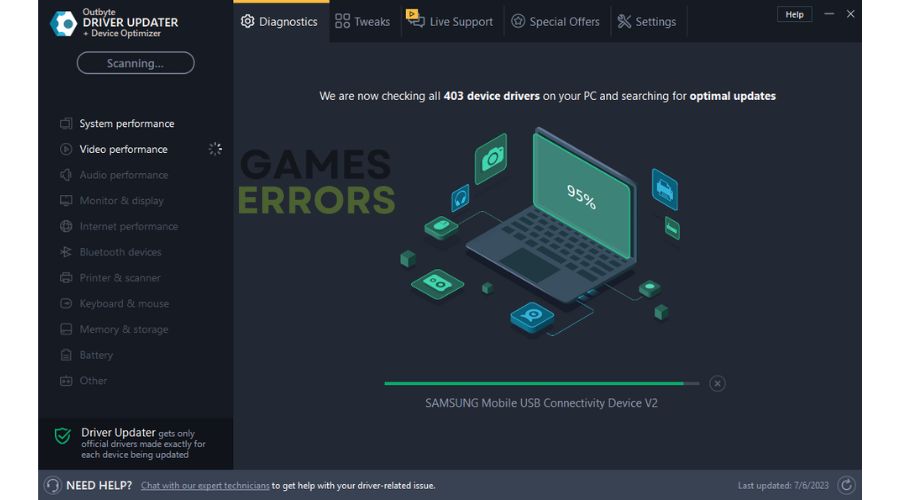 2. Update Payday 2
Time needed: 1 minute
To ensure your PayDay 2 game is up-to-date and avoid possible launch issues, it's best to update it asap. Follow the steps below to complete the update and prevent problems caused by an outdated game version.
Launch the Steam client

Navigate to PayDay 2 in your games library, select a game, and click the Update button if an update is available.

Select Game Properties

If you want to set up automatic game updates, right-click on the game and select Properties.

Select automatic update

Select UPDATES from the left pane and choose Always keep this game updated from the drop-down menu.
3. Turn off Steam Overlay
Although the overlay seems a nice and helpful feature in games, it can sometimes cause problems, so we recommend turning it off in this case. Do the following:
1. Open the Steam client and choose the Steam> Settings option from the menu.
2. Choose In-Game from the left pane and uncheck Enable the Steam Overlay while in-game.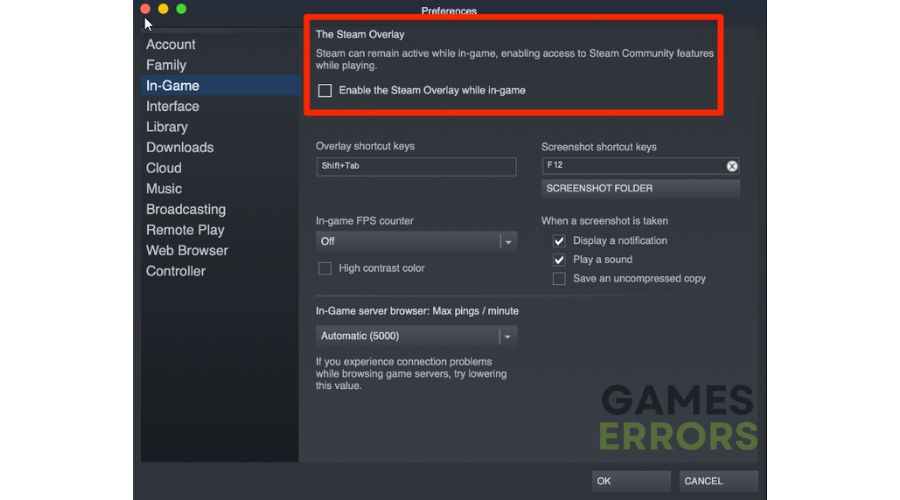 4. Allow Payday 2 through the firewall
There's a possibility that Payday 2 is stuck on the loading screen because your current firewall setting is blocking the game. You should check your firewall settings and make sure that the game is allowed to pass.
1. Press the Win + R keys to launch the Run dialog box.
2. Type; "firewall.cpl" and press Enter.
3. Click on Allow an app or feature through Windows Defender Firewall.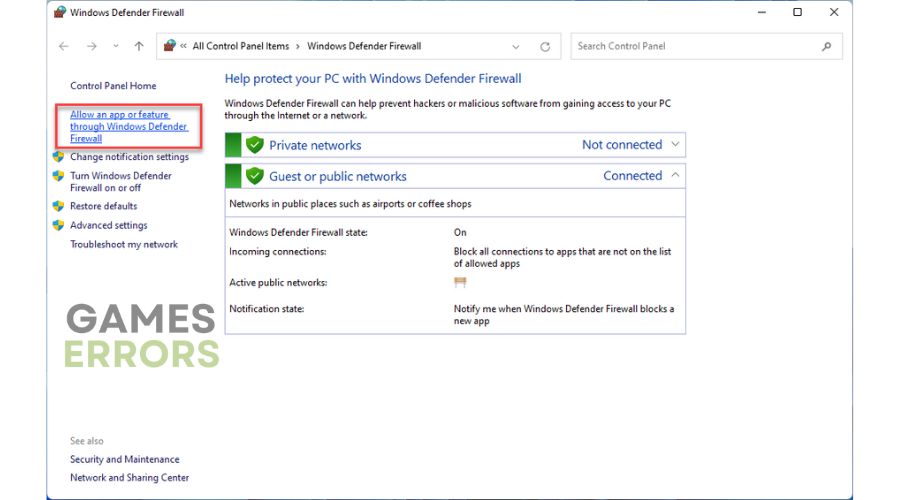 4. Click on the Allow an app through the firewall option.
5. Select the Change Settings button and Allow Another App.
6. Use the Browse option to add Payday 2 to the firewall.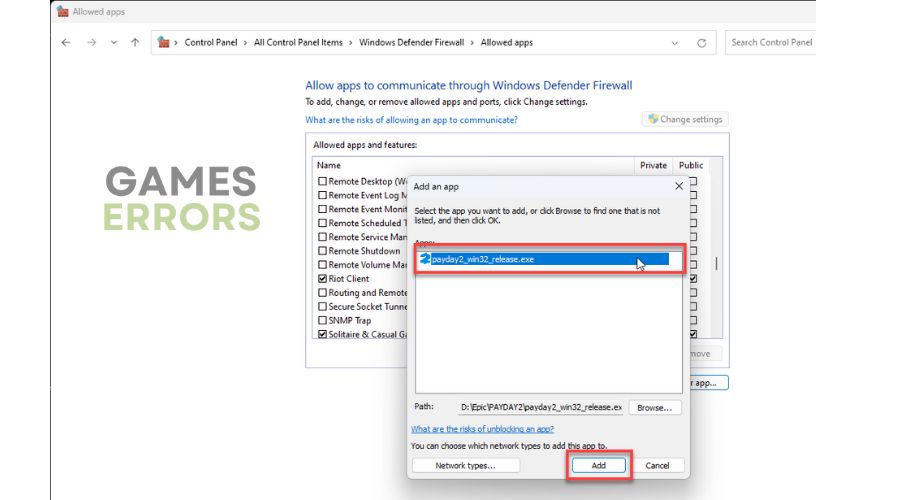 7. Finally, check the corresponding boxes for Private and Public networks.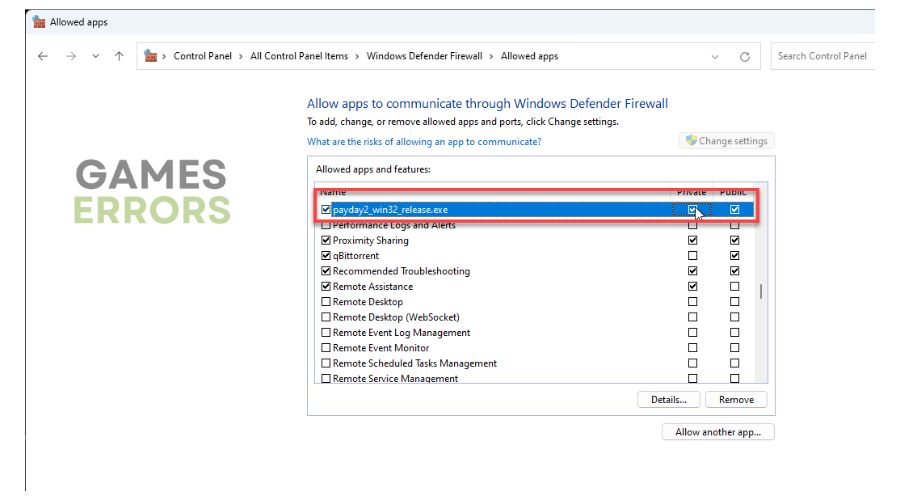 📌 In case you have a virus from a third-party source, it's recommended to disable it temporarily to make sure it's not causing any issues. If your antivirus software is the cause, try enabling the exception for PayDay 2 in its settings.
Extra steps:
Do you still have an issue that PayDay 2 is stuck on the loading screen? Here are some additional options to consider:
Update Windows to the latest version.
Update DirectX, .NET Framework, and VCRedist.
Disable OC tools like MSI Afterburner, EVGA Precision, etc.
Launch the game from the installation folder ( Right-click on the payday2_win32_release.exe>Properties >Compatibility. Tick checkbox – Run this program as an administrator)
Reduce the screen resolution or graphic details to medium or low, then try to see if you still have the problem.
Perform clean boot (Ctrl+Shift+Esc and Disable all unnecessary apps from Startup).
Reinstall the game in a different folder or disk.
Conclusion
We hope the above solutions have helped you fix when PayDay 2 is stuck on the loading screen. Leave any questions, comments, or alternative solutions in the comment section below.
If you encounter any issues or errors while playing your favorite games and require support, feel free to contact us here. Our team is always ready to assist you and ensure your gaming experience is seamless and enjoyable.