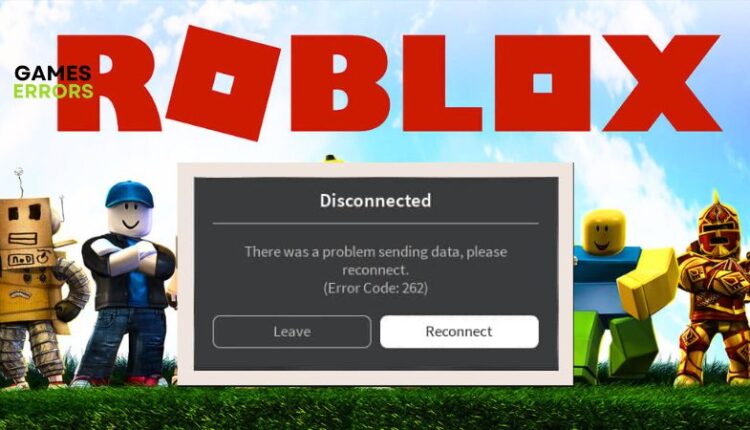 How To Fix Error Code 262 Roblox: 4 Working Solutions
Fix Roblox Error Code 262 with the prove solutions and troubleshooting methods mentioned and discussed in this article 😎
Roblox is an amazing online gaming platform that allows users to play a wide variety of games, create games, and chat with other users online. For many users of Roblox on PC, loading up any game on the gaming platform comes with an error code 262, thereby preventing them from playing their favorite games on Roblox.
If you are looking to fix this same problem, then you are on the right page on the internet. This article is prepared to discuss the possible causes of Roblox error code 262 on PC and guide you on how to fix the problem. Keep reading1
What is error code 262 in Roblox?
Error code 262 is a commonly occurring connection error in Roblox on PC. Users tend to encounter this connection problem when Roblox is unable to connect to the platform's servers and send data.
The data could be any data such as login and authentication info or a simple request to join a game. Unstable internet connection, Roblox server outages, and server maintenance are some of the factors that could influence error code 262 in Roblox on a PC.
How do I stop error code 262 in Roblox?
To be able to fix error code 262 in Roblox on your PC, you must consider trying out, one by one, all the troubleshooting tips and proven fixes highlighted and discussed in this guide until you fix it. 
Before we delve further into the proven fixes, try the following troubleshooting methods that might be helpful:
Ensure that you have a strong internet connection.
Disable any VPN you have enabled.
Restart your gaming PC.
If the problem persists, implement the solutions below:
1. Clear Caches and Cookies
Time needed: 3 minutes
Clear caches and cookies on the browser that you play Roblox on. This will improve your experience and help you fix the error code 262 in Roblox on your PC. Follow the steps below to clear caches and cookies on Chrome:
Open your Chrome browser and click on more at the top right corner of the screen.
Click on the More tools option.

Click on Clear browsing data.
Choose a time range at the top, or select All time to delete everything.
Check the boxes next to "Cookies and other sites data" and "Cached images and files"
Click on Clear data, and log into your Roblox account again to confirm that the problem has been fixed.
2. Turn off Windows Defender
Another proven solution that you can implement is to turn off Windows Defender to avoid firewall restrictions that could potentially cause the error code 262 in Roblox on your PC. Follow the steps outlined below:
Open the Control Panel on your PC and go to System and Security < Windows Defender.
Select Turn Windows Defender Firewall on or off from the left panel of the screen.
Choose the Turn off Windows Defender Firewall (not recommended) for both private and public network settings option.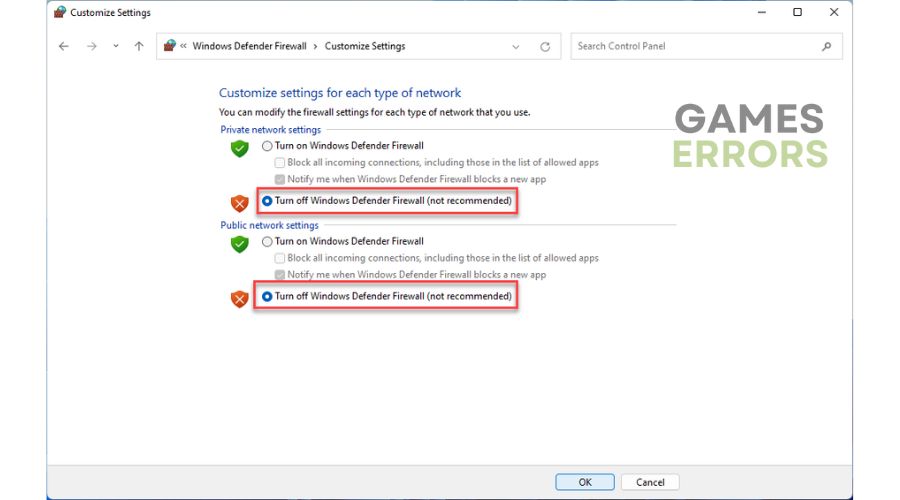 Save the change by clicking OK. Restart your PC and launch the game again.
3. Adjust DNS Settings
You can also adjust your DNS settings to further improve your experience and solve the error code 262 problem. Follow the steps below:
Open the Control Panel on your computer and change the View by option to Category.
Go to Network and Internet > Network and Sharing Center > Change adapter settings.
Right-click the active network and select Properties. Go to the Networking tab, select Internet Protocol Version 4 (TCP/IPv4), and click on Properties.
Select the Use the following DNS server addresses option.
Set the Preferred DNS server and the Alternative DNS server to 8.8.8.8 and 8.8.4.4 respectively.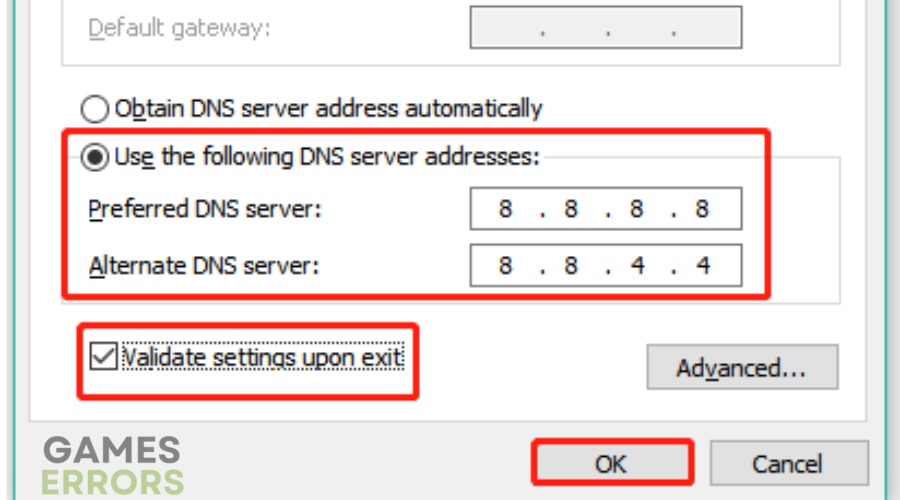 Click OK to save changes.
4. Update Network Adapter
To solve connection problems like Roblox error code 262, you must ensure that you keep your network adapter's driver updated. Follow the steps outlined below:
Press the Windows key + X and select Device Manager.
Find Network adapters from the list, and double-click to expand it.
Right-click your Ethernet driver or Wireless driver and select Update driver.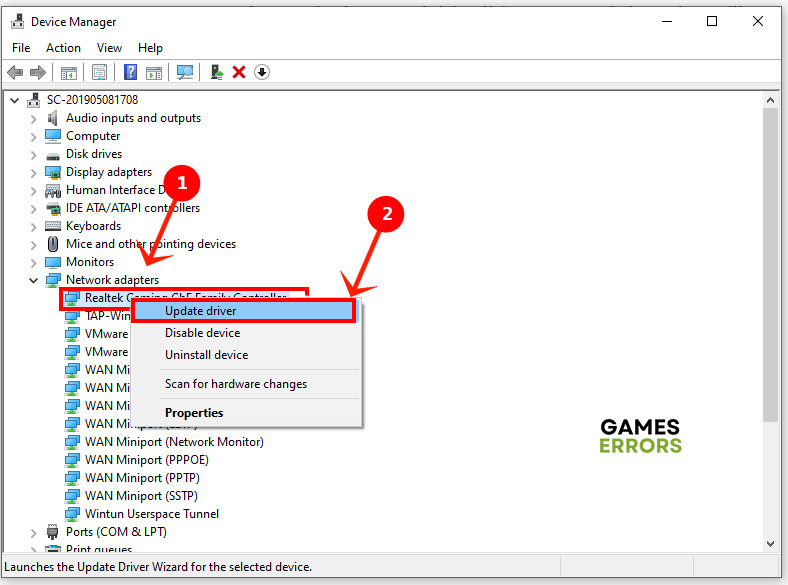 Choose Search automatically for updated driver software from the resulting prompt window.
Restart your PC after the update is installed, then open Roblox to confirm that the connection problem is fixed.
Alternatively, you can use Outbyte Driver Updater to search, download and install the driver update automatically.
In conclusion, Roblox error code 262 is a connection problem, and fixing this requires trying out different troubleshooting methods and proven fixes. Clear caches and cookies to improve your experience and ensure that your network drivers are up to date. Good luck.
Related Articles: