What Is Steam Error Code E20 And How To Fix It [Simple Guide]
There's nothing that ruins the mood quite like an annoying error code in Steam. Luckily, we can help you fix this below 👇
X
INSTALL BY CLICKING THE DOWNLOAD FILE
Steam is a video game digital distribution service where gamers can access and play many online games. The service experiences bugs and glitches occasionally, such as the error code E20. This error prevents players from logging into their Steam account, inhibiting game access. When it occurs, players receive the following message:
"Something went wrong while attempting to sign you in. Please try again later."
This article outlines a list of possible workarounds that may help solve the error code E20 so you can return to gaming.
What does error code E20 mean Steam?
Currently, there's no known cause of the error code E20 in Steam. However, after reading online reviews and testing it on our PC, we can conclude that internet accessibility problems and your PC's security protection may cause it. If your connection is sluggish and your firewall/antivirus blocks Steam and marks it as a virus, you'll likely encounter error code E20. In some cases, if Steam servers are down, you may encounter the error.
How to fix Steam error code E20?
Before implementing any fixes, as a pre-check, do the following:
Stay updated on the Steam server status until they are back online before logging into your Steam account again.
Reboot your network router and modem to increase the performance of your internet connection.
Run a speed test to ensure your internet connection is stable.
Turn off your Firewall/Antivirus
If you still encounter the error code E20, we recommend trying these fixes:
1. Update your network drivers
Time needed: 4 minutes
An issue with your network drivers may cause the error E20 on Steam Deck. Update it to get the latest version. Here's how to do this:
Open device manager

Type device manager on the Start Menu and click Open.

Expand network adapters

Navigate to network adapters and click to expand the list of network drivers available.

Update driver

Right-click on the network driver you'd like to update and select Update driver.

Choose how you want to search for drivers.

A pop-up window will appear with two options. Select the Search automatically for drivers option and let Windows detect and update network drivers.

Restart PC

Restart your PC to apply changes and launch Steam to see if the issue is solved.
Use Outbyte Driver Updater to automatically download and install the latest drivers on your PC.
2. Change the DNS server
Some users report fixing the Steam error code issue by changing the DNS server. Here's how to do this:
Press the Windows key + I to open the Windows Settings.
Go to Network & Internet.
Click on the connection you are using, like Ethernet or WiFi.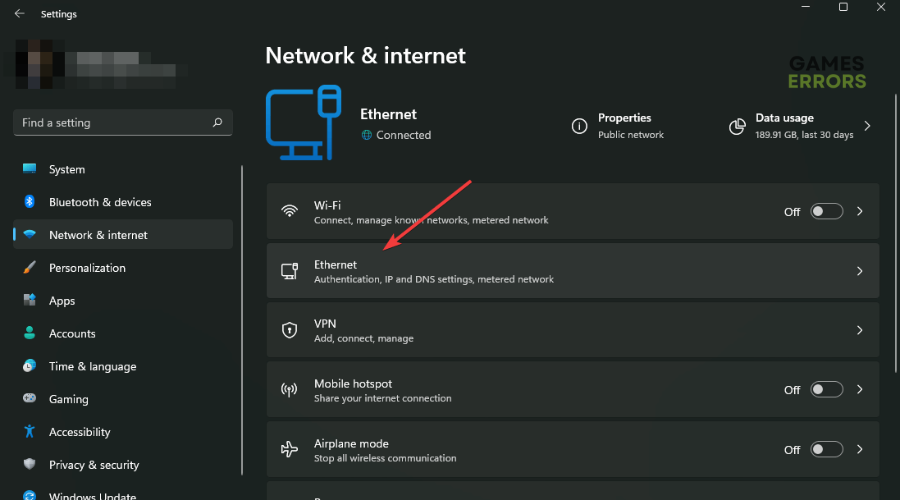 In the new Window, find the DNS server assignment and click the Edit tab.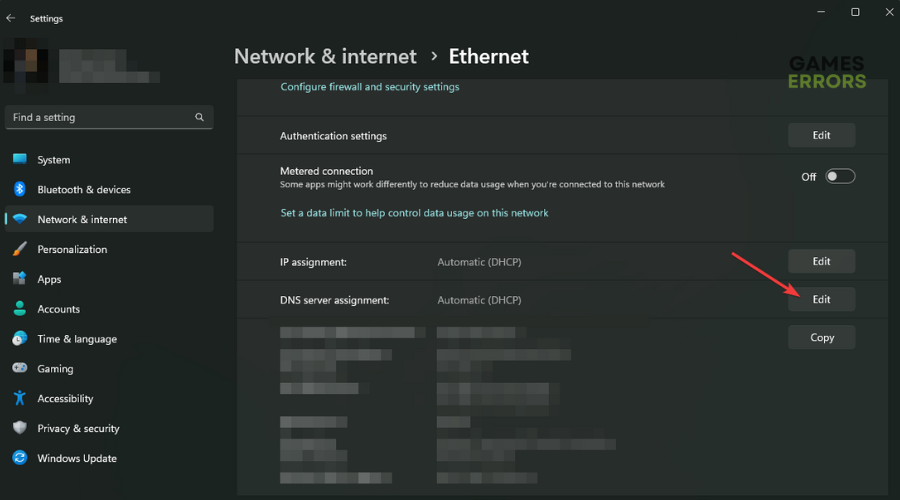 Set it to Manual.
Tick the checkbox to enable IPv4 or IPv6.
In the DNS address section, type in your preferred address and click Save. You can also use Google DNS if you don't know any good DNS server addresses. The addresses are 8.8.8.8 and 8.8.4.4.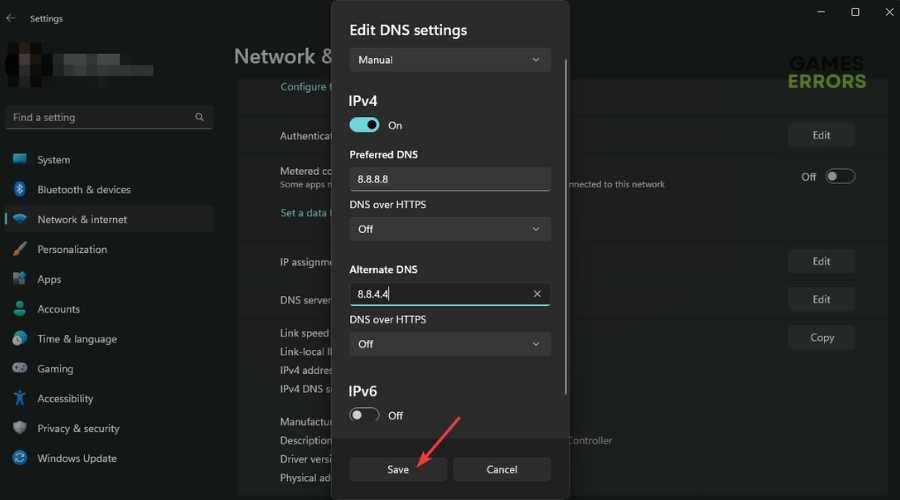 Launch Steam to see if the error is solved.
3. Use a VPN
If you're still running into the error code E20, consider using a VPN. A VPN masks your IP address and bypasses any region restrictions, ensuring the connection is successful.
With a VPN, you can log into Steam from a different region if the servers are down or restricted in your area. This may help fix your login error. Countless VPN services are available online, but we recommend using Express VPN.
4. Check and fix packet loss
Packets are small bundles of data your PC exchanges with the server it's trying to communicate with. The communication itself happens in the form of packets. So when there is packet loss, the data trying to reach its destination is lost, resulting in errors such as E20. Here's how to check for packet loss:
Press the Windows Button + R on your keyboard to open the Run box.
Type CMD in the Run Box and click run to open Windows Command Prompt.
Once in, type the following command: ping exputer.com -n 50
Press enter on your keyboard to start the process.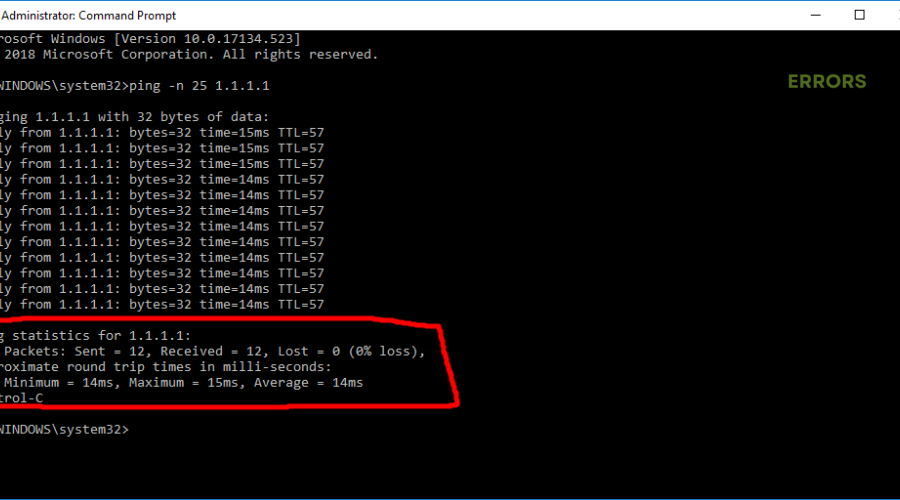 If you get Request Timed Out, you're experiencing packet loss issues. If not, the packet percentage should be 0%.
If you're experiencing packet loss, switch to another connection, such as phone data or an Ethernet Connection.
Related articles
Conclusion
Although Steam is one of the most reliable and consistent gaming services for PCs, it has several bugs and glitches. We hope you can resolve the E20 error code with some of our fixes. We have thoroughly researched and picked the best solutions to resolve this error.