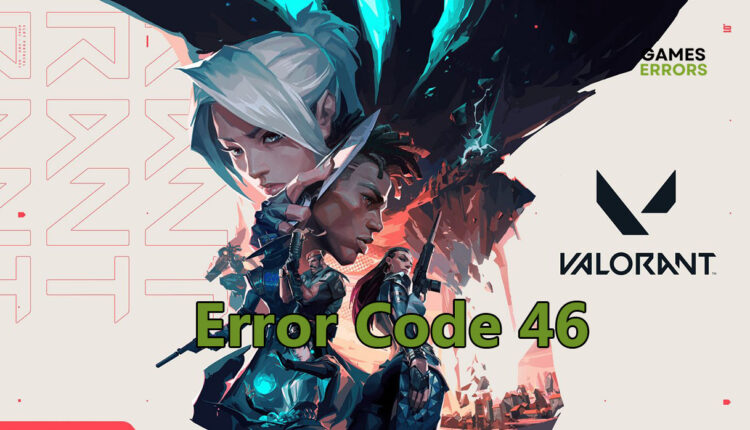 Valorant Error Code 46: How to Permanently Fix It
If Valorant error code 46 is keeping you from connecting to the game servers, try these easy solutions to fix it
X
INSTALL BY CLICKING THE DOWNLOAD FILE
When you get the Valorant error code 46, that usually means that you cannot access the servers or play your favorite game. While the error is a big issue, solving it is anything but. Most of the time, you just need to check your internet connection or make sure that the game servers are up and running.
What causes Error Code 46 in Valorant?
Valorant error code 46 is such a common issue with the game that Riot Games has defined it as either a connectivity issue or platform downtime. A connectivity issue simply means that you cannot connect to the online game servers for reasons that have to do with your internet connection or its configurations.
Platform downtime, on the other hand, means that the issue is out of your control since the servers are down for maintenance or there's a technical issue on the server side. Either way, all you can do is wait for the game developers to fix the problem.
How do I Fix Valorant Error Code 46?
1. Check the Game Server Status
Before you try anything else to solve the notorious Valorant error code 46, you need to check that the game servers are not going through scheduled maintenance or having technical issues of their own. The easiest way to do that is to head over to the official Valorant website. Check the News page for any mention of currently scheduled maintenance or platform downtime. If the servers are down, the game developers would often give a timeframe of when to expect the servers to be back online again. Now you wait and try again later.
2. Reboot your System
If you're running a Microsoft Windows OS, then one way to get around unexplained connectivity issues is to simply restart your PC. A lot of clutter and temporary files get created on the fly while your OS is running. Those files can jam up the system and cause all kinds of unexpected issues. So, close the Valorant game along with any other apps then reboot your system. After you restart the machine, launch the game and see if that fixes the error.
3. Check your Internet Connection
If you have a spotty internet connection, that could affect your gaming experience. To check that you have a reliable connection, follow these steps:
Fire up your browser and go to Google.com.
Type "check internet speed" in the search bar and hit Enter.
Click the Run Test button and make sure your download speed is above 1Mbps and your upload speed is above 512 Kbps.
4. Use a Different Account
Some players reported that switching to a different account fixed the Valorant error code 46 and allowed them to access the servers and play the game. If you don't have another account, just create a backup account and use it to log in. Once you're logged in, play the game for a couple of minutes, then switch back to your favorite account again. It's that simple.
5. Restart the Riot Games Launcher Client
Much like your OS getting cluttered with junk files, the Riot Games Launcher client can have connectivity issues for no apparent reason. Maybe it has been running in the background for a while and needs to be refreshed. The only way to refresh it is to shut down the game then do the following:
Right-click the Riot Games Launcher in the taskbar then select Exit.
Double-click the icon on your desktop to restart the launcher.
Launch the Valorant game and make sure that the error is fixed.
Related Articles:
Anyone of the above solutions should fix the connectivity issues with Valorant. Try them all and tell us in the comments which one worked for you.
If you encounter any issues or errors while playing your favorite games and require support, feel free to contact us here. Our team is always ready to assist you and ensure your gaming experience is seamless and enjoyable.