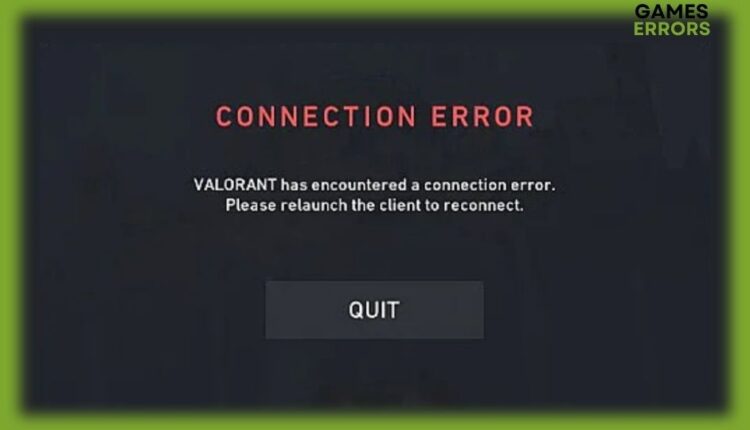 Valorant Has Encountered A Connection Error [Fixed]
Some of the best ways to start off with solving this issue is to restart the game and the router. If neither of these things work out, you can proceed with the following methods.
X
INSTALL BY CLICKING THE DOWNLOAD FILE
In the world of online multiplayer gaming, one of the worst things that can happen is connection errors. Valorant is an outstanding game played by millions of players worldwide, meaning you are not the only one facing the "Valorant has encountered a connection error". Therefore, in this guide, we are going to talk about what causes this type of error and go over some of the best, proven methods to fix it. 
What does "Valorant has encountered a connection error" mean?
Most players face this issue when they are trying to join a server. However, others may even get it in the middle of the game. Either way, this type of error always indicates that the game client can't connect to the servers anymore. Still, the solution to this problem depends on what caused it exactly. 
Causes of the connection error
There are quite a few things that could be causing this type of error. While it may be something wrong at your end, it could also have something to do with the server itself. So, here are some of the most common causes of connection error in Valorant:
Issues with the server – Regardless of what online game you are playing, server problems are inevitable occasionally. What's more, the developers often take the servers offline on purpose to fix glitches and certain bugs.
Issues with Vanguard – Vanguard is an anti-cheat app that runs along with Valorant. It is not uncommon for Vanguard to occasionally cause certain types of conflicts, leading to glitches and bugs. However, a simple restart often fixes such issues.
Corrupted game files – Many video games are facing various errors when the game files are corrupted. In order to make sure that nothing is wrong with the game files, you should check for updates and update the game if there are any.
Home internet problems – The internet connection at home can have a very significant impact on how online games behave. So, make sure that your internet connection is ok and that the upload and download speeds are good enough.
How to fix "Valorant has encountered a connection error"?
As you can see, there are quite a lot of causes for this connection error. But before you dive any deeper into solving it, here are some of the easiest things to try that might fix the issue:
Restart the router – Routers tend to get unresponsive when they have been running for a longer period of time. In these situations, you should always try to refresh the router and see if it helps.
Restart the game – As previously mentioned, Vanguard (anti-cheat app) tends to cause problems from time to time. The easiest thing you can do at this point is to restart the game and see if something changes.
Still, the issue can sometimes be a bit more complicated to fix. Nevertheless, we are going to be as detailed as possible and make it easy for you to fix this error in no time. Therefore, here are some of the simplest methods to fix "Valorant has encountered a connection error":
1. Check the server status
Sometimes, the servers might be taken offline on purpose. There are many reasons for that including routine server maintenance, fixing glitches or bugs, adding new content, etc. So, before proceeding to the next methods, you should first check the server status on their official website.
2. Reinstall Vanguard
If you are suspecting that the anti-cheat app is causing the issue but restarting it didn't work, you can try to reinstall it. Temporarily removing Vanguard from the PC has proven to help fix this type of connection error for many players. This is the simplest method to remove it:
Click on the Windows button on your keyboard or on the bottom left of the screen.
Type in "Add or Remove Programs" and click on the setting icon that shows up.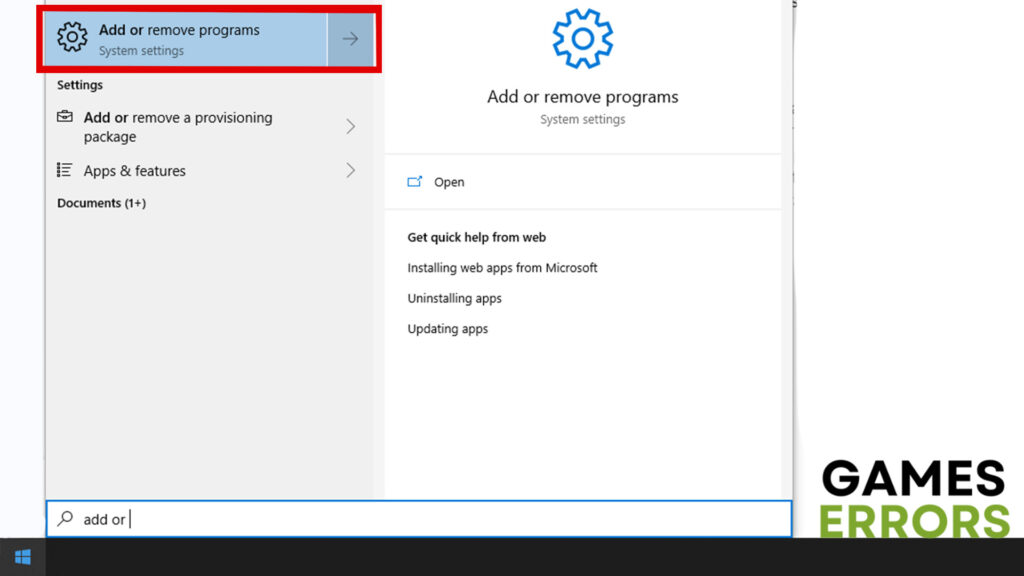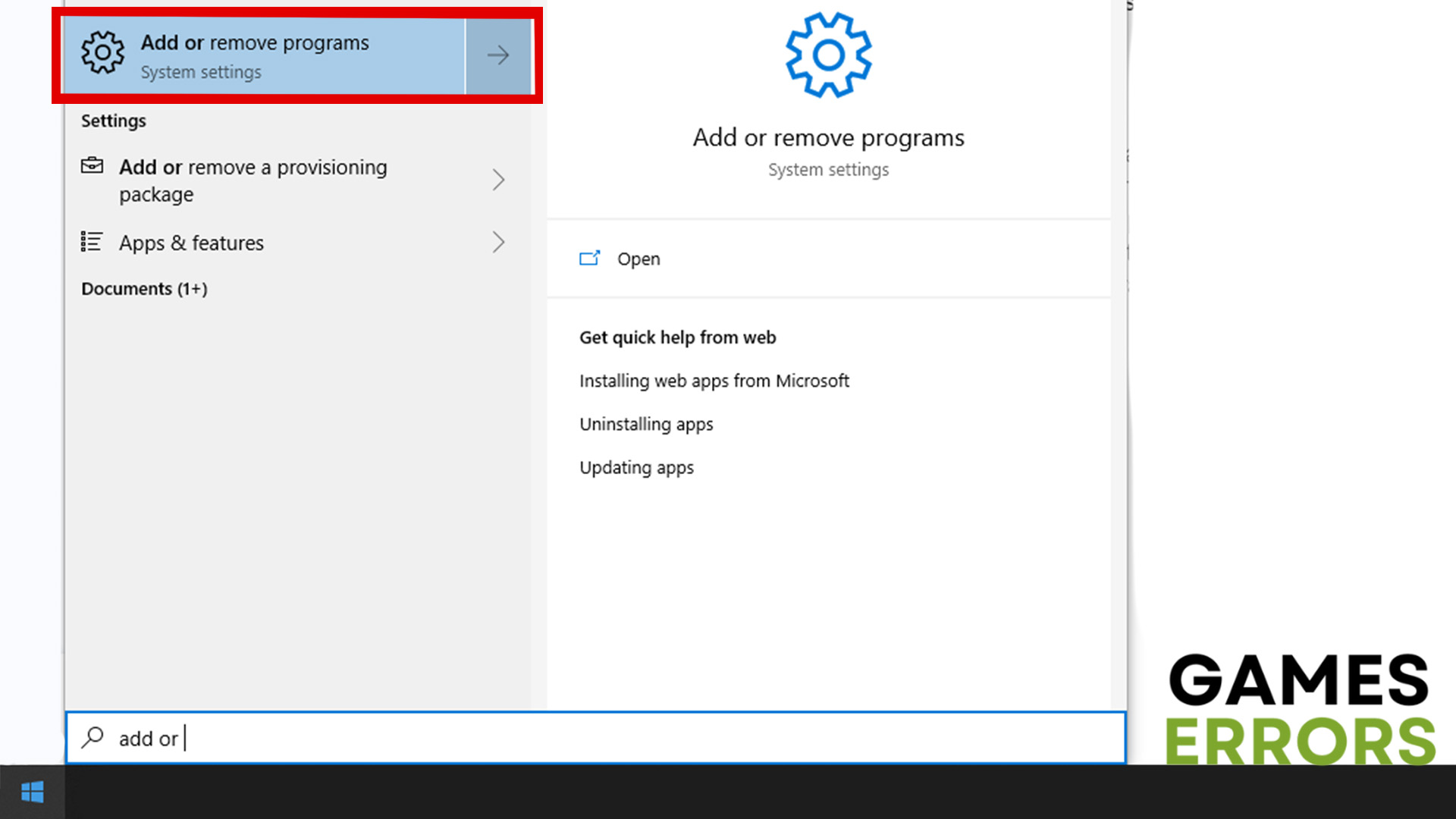 Find "Riot Vanguard" in the list of apps and click on the icon. 
The "Uninstall" button will pop up. Simply press it and confirm the uninstallation. 
3. Disable Firewall and Antivirus software
Firewall and Antivirus are often too sensitive when it comes to certain video games. Therefore, they are often the cause of various errors you can encounter while trying to play, especially when it comes to online multiplayer games. Therefore, you can try disabling them and see what happens. Here is how to do it:
Click on the Windows button again and type in "windows defender Firewall with Advanced Security".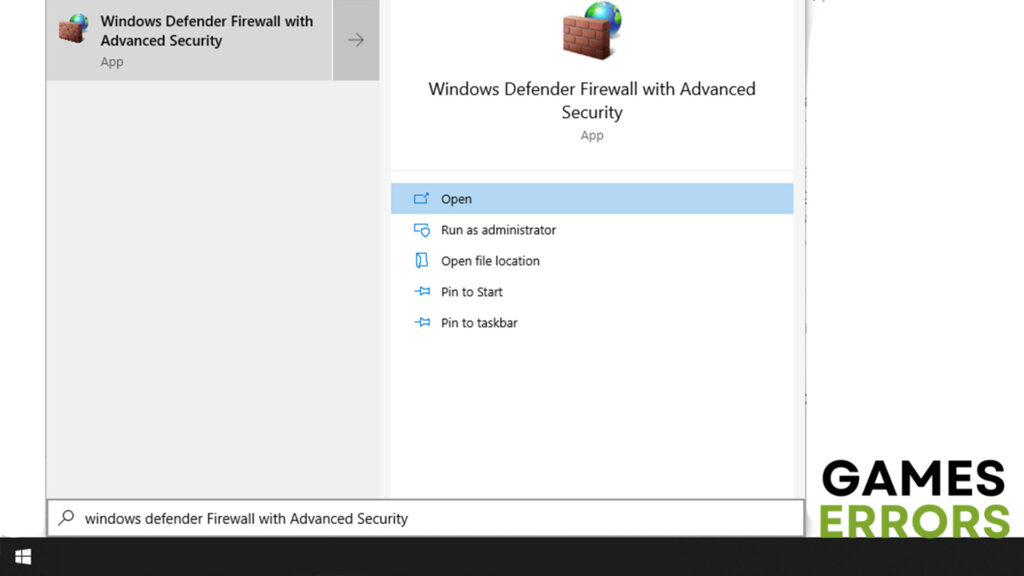 Go to the "Windows Defender Firewall Properties" option.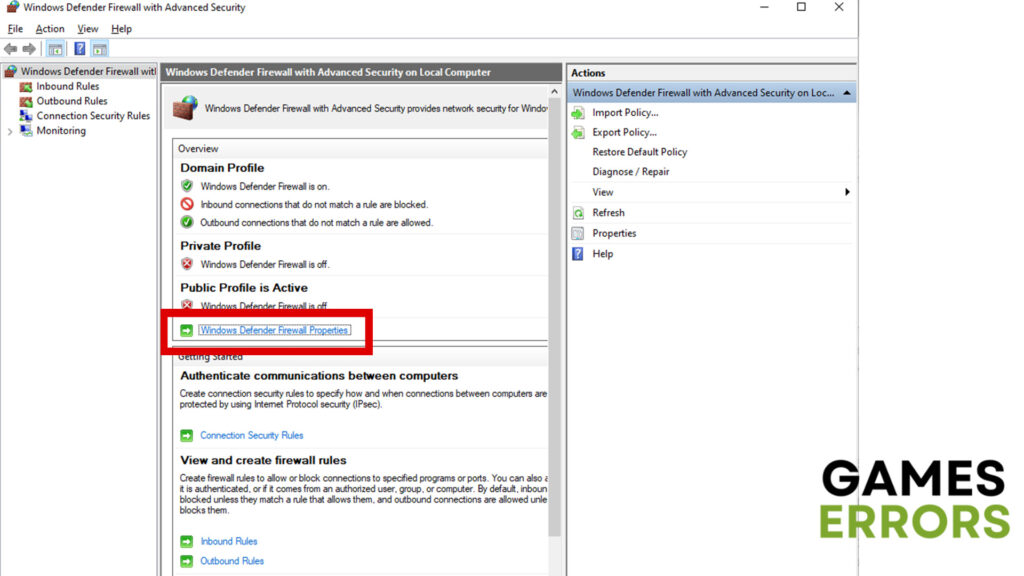 Expand the "Firewall state" option and change the setting from On to Off.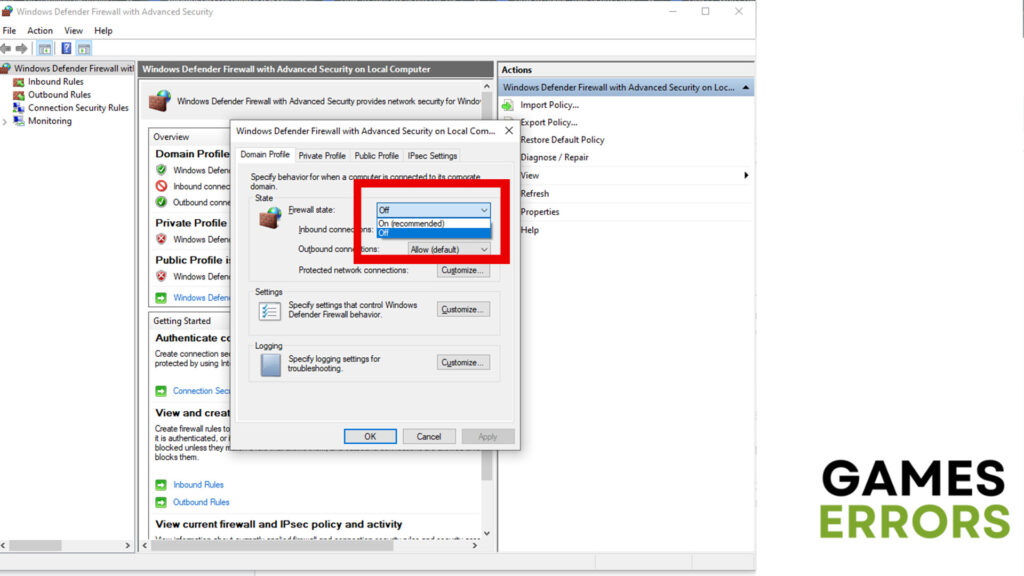 Click on "Apply" to save the settings and close the window.
4. Reinstall the game
If none of these 3 methods worked out for you, you should try reinstalling the game. If the error has something to do with corrupted game data, just updating the game may not be enough to solve the issue. Therefore, deleting it and installing it again is your best bet.
Other related articles:
Final Verdict
While the "Valorant has encountered a connection error" may have something to do with your side of the connection or corrupted game data. It could just be an issue with the server or the anti-cheat software. All in all, if you tried everything and nothing worked, you can always contact the official Valorant support team.