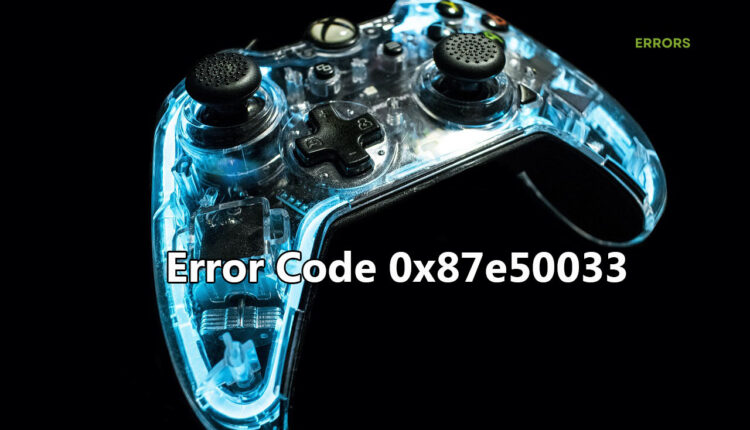 How To Fix Xbox Error Code 0x87e50033
When Xbox stops working no matter which game you're playing and throws an error at you, it's time to look under the hood
X
INSTALL BY CLICKING THE DOWNLOAD FILE
There's a difference between a game throwing an error at you and the gaming console itself stopping to work as expected. A game error is usually easy to fix and is limited to that specific game. But when Xbox error code 0x87e50033 pops up at you, that means you can't play any game on the console until you get that error fixed.
What is Xbox Error Code 0x87e50033?
Xbox Error Code 0x87e50033 is not something new. It has been plaguing gamers for years now. With every new update to the gaming console, gamers hoped it would bring the end of that ugly error. But no luck so far. At any time and no matter what game you're playing the error will jump at you and bring your gaming session to an end. At least for now. Some of the possible reasons for the error are the following:
Xbox needs to be updated.
The Xbox servers are down for maintenance or some other issue.
The console needs to be reset back to factory settings.
The console needs to be restarted.
How to Fix Xbox Error Code 0x87e50033
1. Quick Restart the Console
Time needed: 2 minutes
Most gamers are in the habit of leaving their console on even when they're not playing. It's easier to get back into any game you want when you don't have to wait for Xbox to power up and load its OS. But that can come at the cost of performance. Over time, junk files build up and clog the system leading to a deterioration in speed and gaming experience. And that can lead to error code 0x87e50033. One way to fix this is to quickly restart the console. Here's how to do it.
Close any games running on the console.
Press and hold the Xbox button for 15 seconds to power it down.
Unplug all the cables attached to the device.
Wait for 3 to 4 minutes before replugging the cables.
Start the console and see if the error is fixed.
2. Check the Xbox Servers
Another important reason why Xbox might start throwing error code 0x87e50033 at you out of nowhere is that the Xbox servers are down for maintenance. There might also be technical issues in the servers in your region. After checking that your internet is working fine, the next thing to do is to check if the servers are online. The best place to check is the Xbox Live website.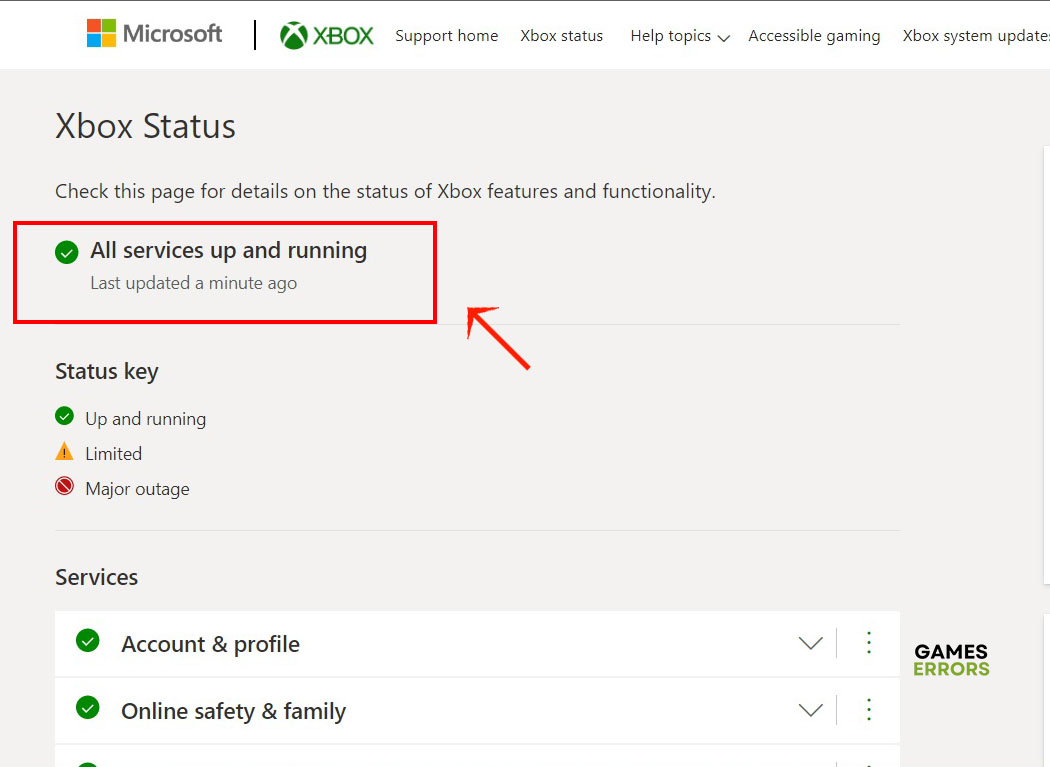 Here you'll find all the information you need about the servers, any scheduled maintenance and when to expect the maintenance work to end. It also lists any issues on any servers in any region in the world. If you find any issues, then the server outage is out of your hand. Let the Xbox technicians fix it and bring the servers back online. All you have to do now is wait.
3. Check for Updates
Like many online games, Xbox goes through many updates on a regular basis. These updates address security issues and improve the performance of the console. When you have a pending update to the console, you should download and install it to fix the error. That said, the update doesn't address that specific error per se. The next time your console needs updating, you'll also get that error again. So it might help to set your console to download updates automatically and install them. Also, set it to check for updates on a regular basis.
4. Hard Reset Xbox
Hard resetting your Xbox works the way you'd expect. It deletes any customizations you've made to the device and restores it back to its factory settings. That means that you could lose some of the games installed on the device and you'd have to download and install each game again. It will also require you to log into your account again after you restart it. This drastic solution should only be used as a last resort after you've tried all the other solutions on this list. Here's how to hard reset Xbox.
Close any running games and press the Xbox button.
Click Profile and go to System > Settings
Under Settings, click System and select Console info
Click the Reset Console button and choose Reset and keep my games and apps
After the console restarts, check for any missing games and download and install them.
Related Articles:
There are many options to choose from when you're dealing with error code 0x87e50033 on Xbox. Restarting the console is the quickest way to fix it. But when all else fails, you can try resetting the console to get rid of the clutter creating the error. Let us know in the comments section which solution worked for you.