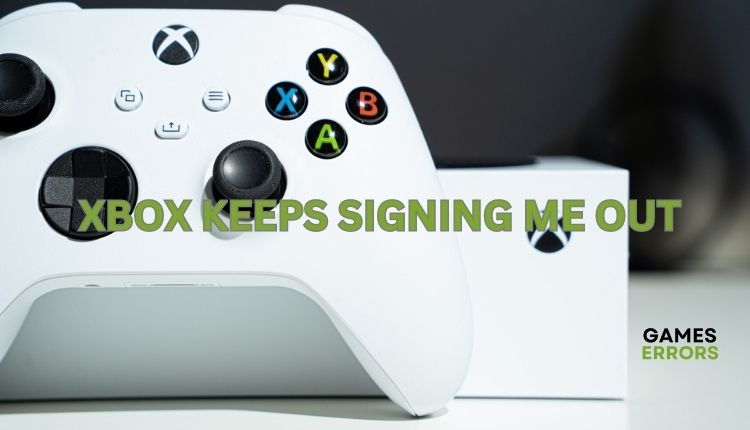 Xbox Keeps Signing Me Out: How To Fix It Quickly
With our tips, don't let Xbox keep signing you out of your account. 🎮
X
INSTALL BY CLICKING THE DOWNLOAD FILE
Do you find that your Xbox One keeps signing you out of your account even in the middle of a game? This is a common problem reported by Xbox console owners on the internet, and it looks pretty frustrating and reduces the gaming experience. We analyzed this issue thoughtfully and created this guide offering quick and proven solutions. You can use them on different Xbox devices like Xbox One, Xbox One S, etc.
Why does my Xbox keeps signing me out?
Xbox may keep signing you out for the following reasons: internet connection problem, a security issue with your account, console firmware needs to be upgraded, cache problem, etc.
How do I fix it when my Xbox keeps signing me out?
To solve the problem, do the following:
1. Check the internet connection
Your slow and unstable internet connection is one of the main reasons why Xbox keeps signing you out. To improve the quality of the Internet connection, we recommend the following:
If using WiFi, move the console as close to your router or modem as possible.
Disconnect all unnecessary WiFi devices from the network that can threaten your bandwidth.
Restart the modem and router (unplug the power cords and plug them back in for at least one minute). Wait until led indicators are back to normal state.
If the signal is still weak, get a wireless extender.
Use ethernet for a faster and more stable connection than wireless.
2. Power cycle Xbox
Time needed: 5 minutes.
We recommend that you do Power Cycling on your Xbox occasionally. It is an efficient and quick way to eliminate simpler software errors such as user interface and login problems. Power cycling involves unplugging the power from the console and plugging it back in after a few minutes.
Hold the Xbox button on the controller

Hold the Xbox button until opens the Power Center.

Turn off console

From Power Center, select the option Turn off console.

Remove the power cord

Wait until the console is completely off. Remove any attached USB devices (external drive or USB stick) and all other cables.

Wait a couple of minutes

After a few minutes, reconnect all the cables, including the power cable. Don't attach USB devices.

Turn on your Xbox

Check if the issue is resolved.
3. Change your password
You may be a victim of data misuse so that someone knows your password. In this case, you may be randomly logged out of your account. There is an easy way to change your Microsoft account password without signing in to your Microsoft account on your computer. Do the following:
1. Press the Xbox button on the controller and open the side menu.
2. Select the Sign In menu and scroll down to Add New.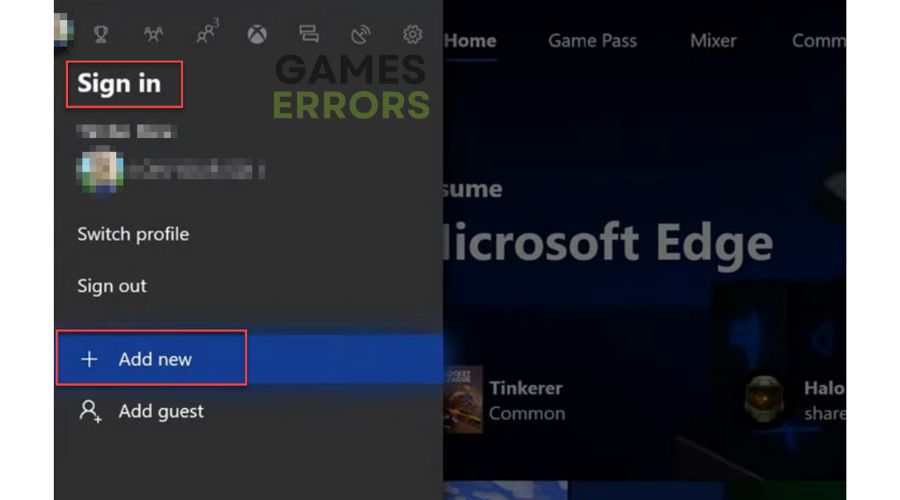 3. Now, type in the email address or phone number for the account you want to reset your password.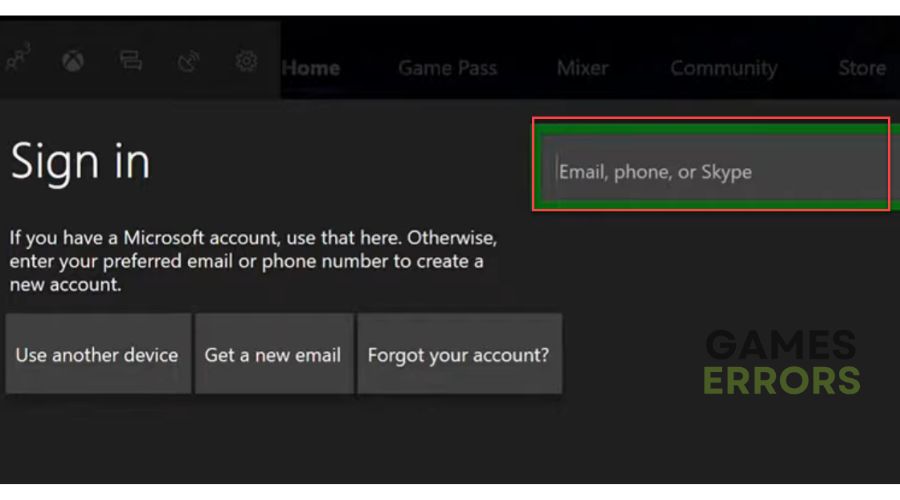 4. Next, select I forgot my password option.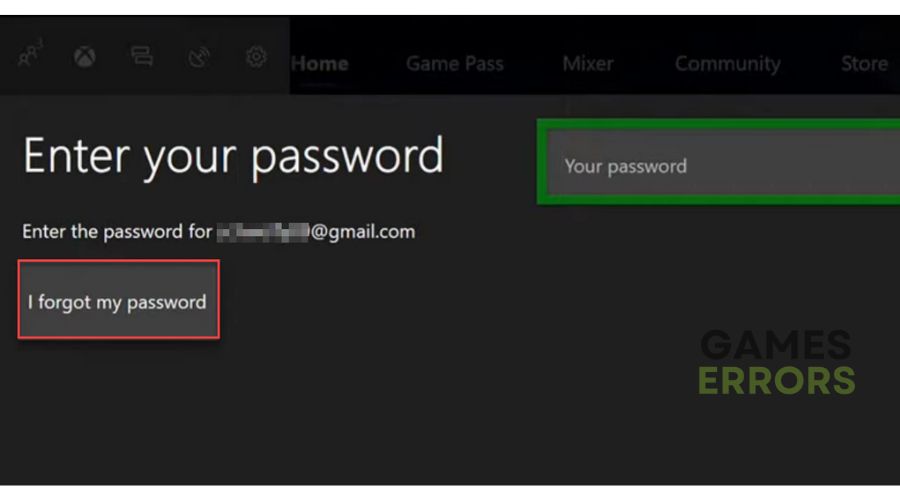 5. Then, select the Next button to receive a verification code by Microsoft to that email address, so check the email address and type the code in.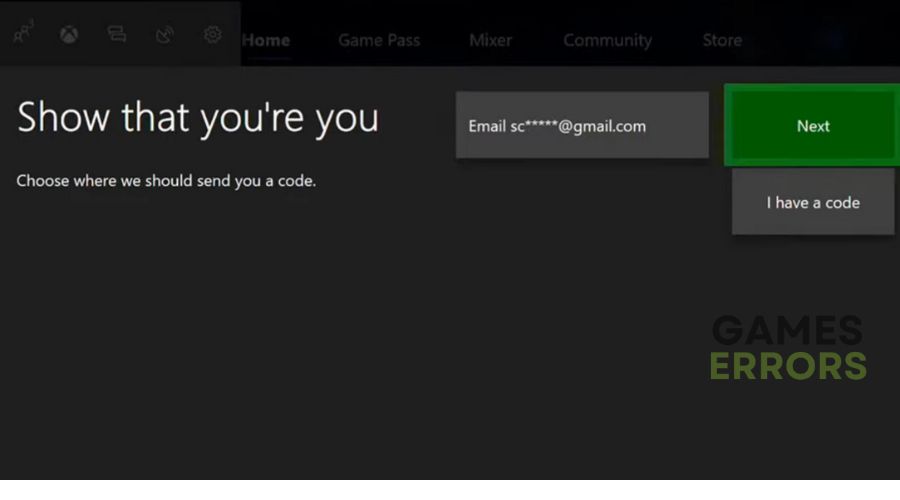 6. Choose a new password that you can use to sign in to your Xbox in the future.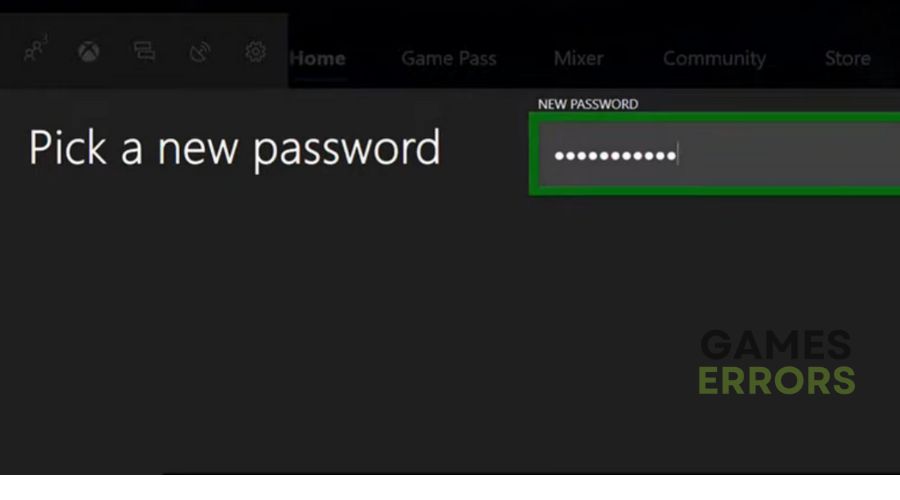 In addition to changing the password, we recommend enabling two-factor authentication (2FA) for additional security. Sign in to Xbox Live by using your Microsoft Account Credentials. Select the Security option and follow the instructions to activate 2FA.
4. Clear Xbox caches
Sometimes the cache on your console can cause the problem that Xbox keeps signing you out. We recommend that you delete it as follows:
1. Hold the power button on the front of your Xbox One for about 10 seconds.
2. Unplug the power cord.
3. Wait 2 to 3 minutes, then plug the power cord back into the console.
4. Press the power button on your Xbox One to turn it back on.
5. Now you have cleared your cache, check if the problem is gone.
5. Re-download your Xbox profile
If your Xbox still keeps signing you out, try deleting your Xbox profile and then downloading it again:
1. Press the Xbox button on the controller.
2. Navigate to the System tab, then select Settings.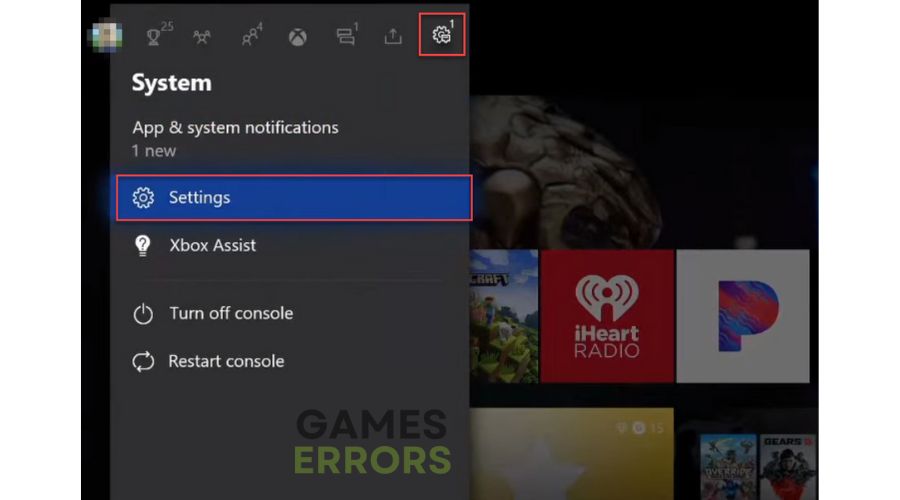 3. Now go to the Account tab on the left. Select Remove accounts.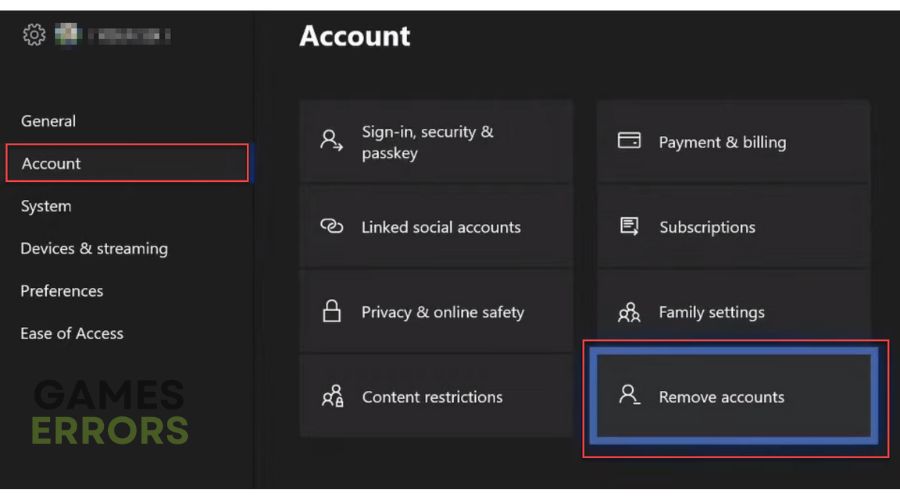 4. Remove the account from your Xbox (Please note that your account still exists online with all your saved data).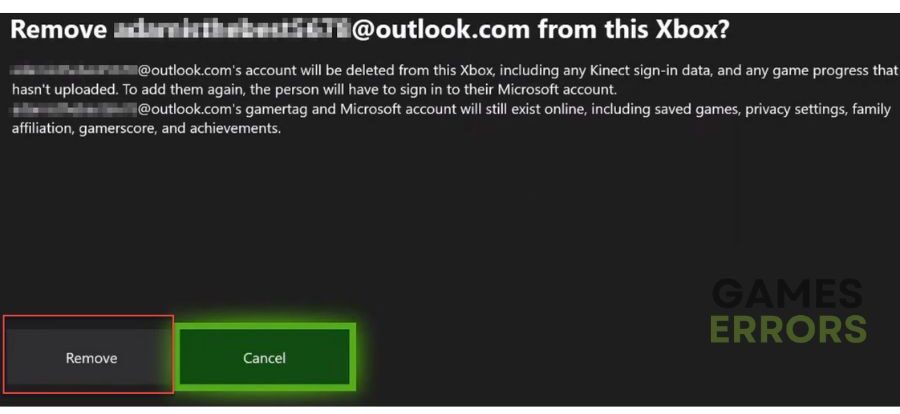 5. Press the Xbox button on the controller and open the side menu.
6. Select the Sign In menu and scroll down to Add New. You will not create a new account when you select this option. You're just adding your existing profile to your Xbox console.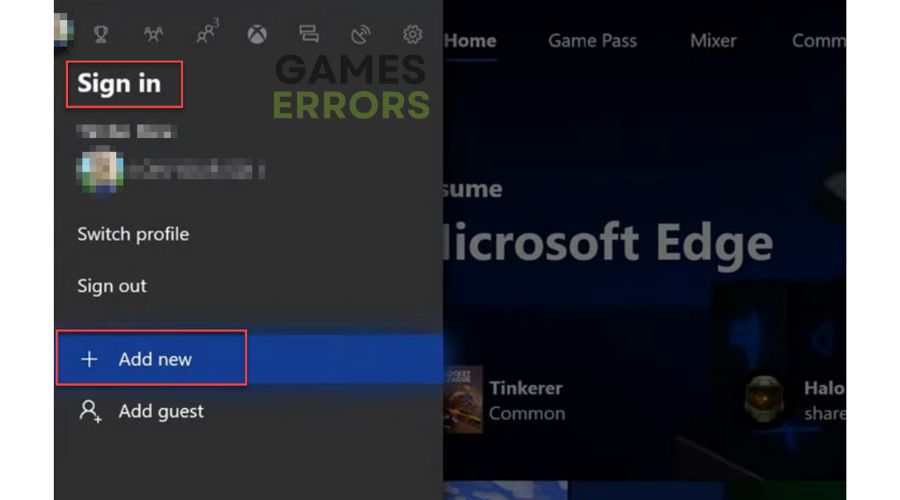 7. Type your email address or phone number to sign in to your Microsoft account.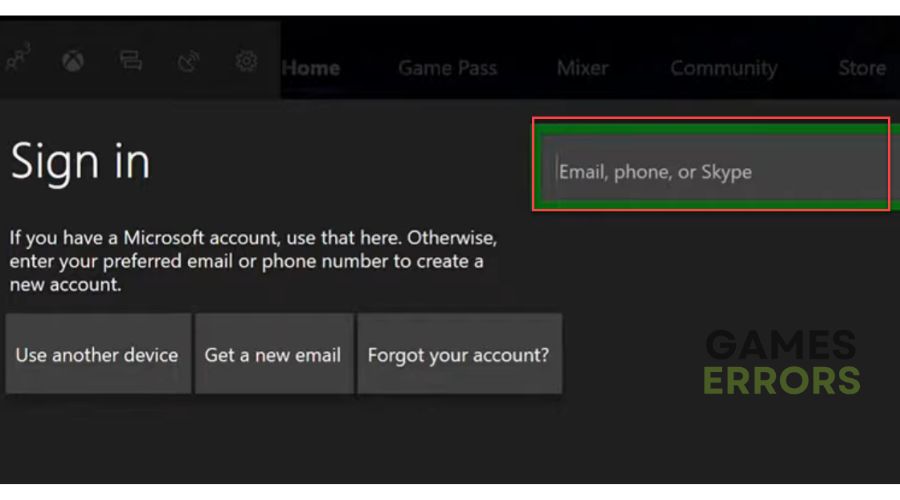 8. Enter your password and follow the on-screen instruction to finish downloading your profile to the console.
Extra steps:
If, after all our tips, Xbox keeps signing you out, consider these options:
Update Xbox Firmware.
Remove any USB devices (like external drives, sticks, etc.)
Check and open NAT Type on your Xbox (Home > Settings > Network Settings).
Related articles:
Conclusion
We hope that with our tips, you can successfully fix an issue when "Xbox keeps signing me out." However, if your solution is different, drop a comment below.
If you encounter any issues or errors while playing your favorite games and require support, feel free to contact us here. Our team is always ready to assist you and ensure your gaming experience is seamless and enjoyable.