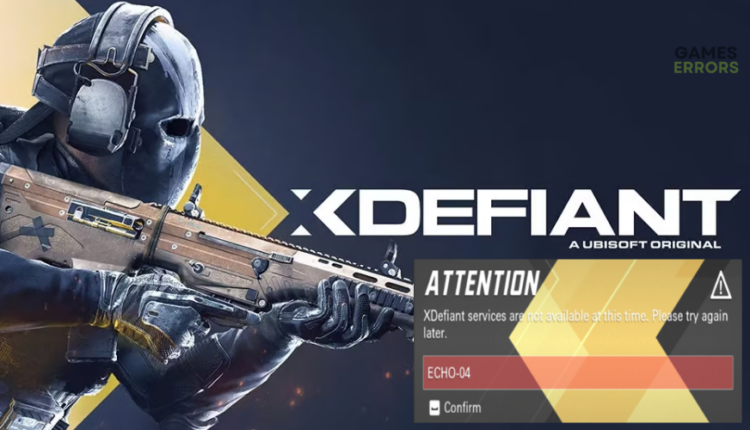 XDefiant Bravo-04 Error: Easy Fixes
Server-related issues can interfere with game play and trigger errors. Luckily, we can help you fix this in XDefiant 😉.
X
INSTALL BY CLICKING THE DOWNLOAD FILE
The XDefiant open beta is finally out, and fans are excited to play the arena shooter faced-paced game. Unfortunately, many players report encountering the error Bravo-04 error, which causes disruptions during gameplay, such as difficulty joining matches, lags, and disconnections. When the error occurs, players receive the following message:
ATTENTION

XDefiant services are not available at this time. Please try again later.
We have compiled a few possible workarounds below to help you solve the XDefiant Bravo-04 error. Check them out to find a solution that works for you.
What causes the Bravo-04 error in XDefiant?
The Bravo-04 error is typically associated with connectivity problems, indicating that the game cannot establish a stable connection to the XDefiant servers. This may be caused by a massive influx of players causing congestion and server overload or server downtimes, outages, and scheduled maintenance. A poor internet connection may also affect how your PC connects with the game's servers, causing connectivity issues.
How to fix the XDefiant Bravo-04 error?
Before performing any fixes, as a pre-check, do the following:
Check server status: Check XDefiant server status to ensure there's no congestion, overload, downtime, outages, or scheduled maintenance. If the servers are down, you may have to wait till they're up to try again.
Restart the game and device: If no server issues are reported, try restarting the game and device to eliminate temporary bugs and glitches.
Check your connectivity: Check your internet connection to ensure it's stable. A poor internet connection may trigger connectivity issues.
If these don't work, try the following fixes:
1. Flush your DNS
This fix clears the DNS cache, making connecting your frequently visited websites easier while restoring the connection. To do this:
Type cmd in the search bar and right-click Command Prompt.
Click on Run as administrator.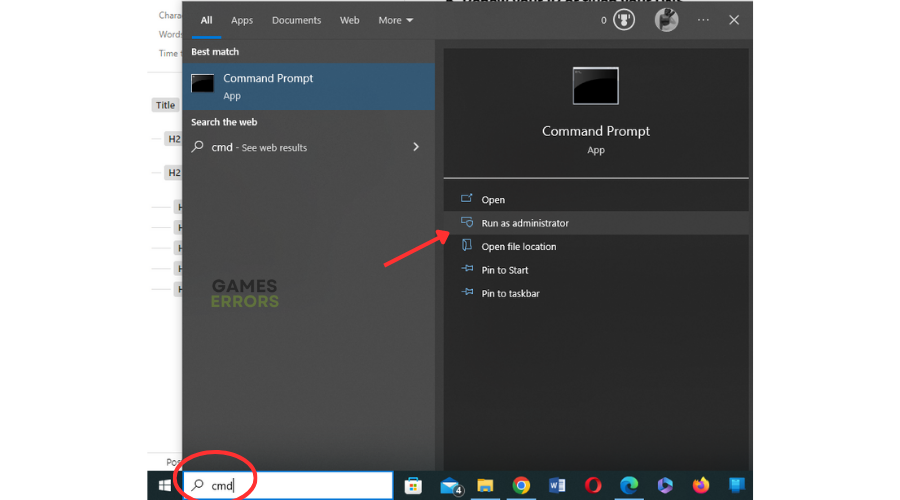 Click Yes to run the Command Prompt.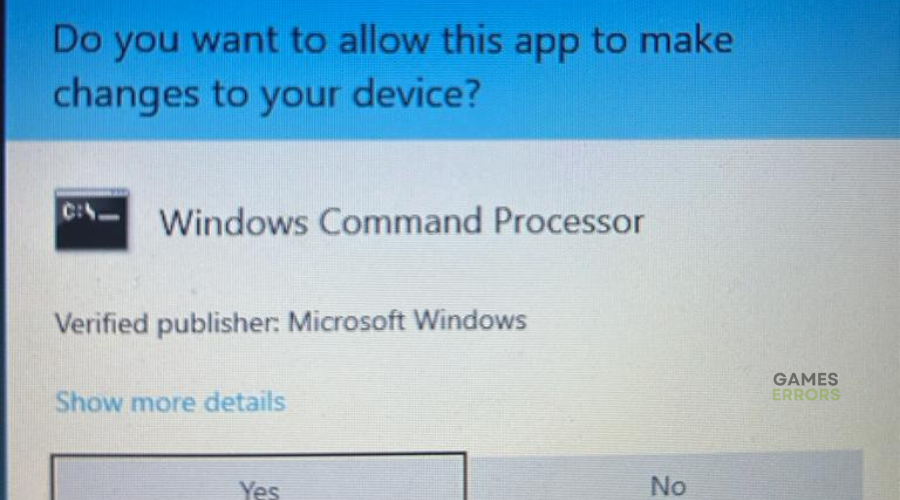 Input the following commands and press Enter key on each:
config /flushdns
netsh int ip reset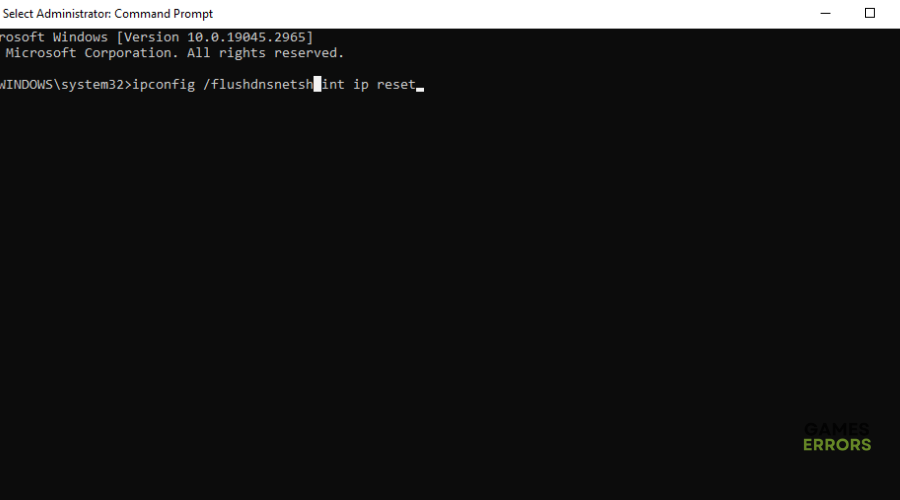 Exit the Command Prompt and launch XDefiant to see if the issue is solved.
2. Update your network drivers
Time needed: 4 minutes
Using outdated or corrupted network drivers can cause connection issues that result in errors, including the Bravo-04 error. Updating your network driver to the latest version may help solve this problem. Here's how to do this:
Run box

Press the Windows key + R to open the run box.

Device manager

Type devmgmt. msc and click OK to open Device Manager.

Network adapters

Double-click network adapters to view the list of graphic drivers on your PC.

Update driver

Right-click on the dedicated network driver you're using and choose Update driver.

Install

Select Search automatically for drivers and let Windows find and update drivers.

Launch

Launch XDefiant to see if the issue is solved.
Updating drivers manually can be time-consuming. We recommend using Outbyte Driver Updater – a trusted third-party app that automatically updates and installs your network drivers hassle-free.
3. Perform a network reset
Performing a network reset can help resolve various network-related issues on your Windows PC. Here's how you can perform a network reset:
Press the Windows key + I on your keyboard to open the Windows Settings menu.
Locate and click on the Network & Internet option.
In the Network & Internet settings, scroll down and find the Network reset option. Click on it to open the network reset settings.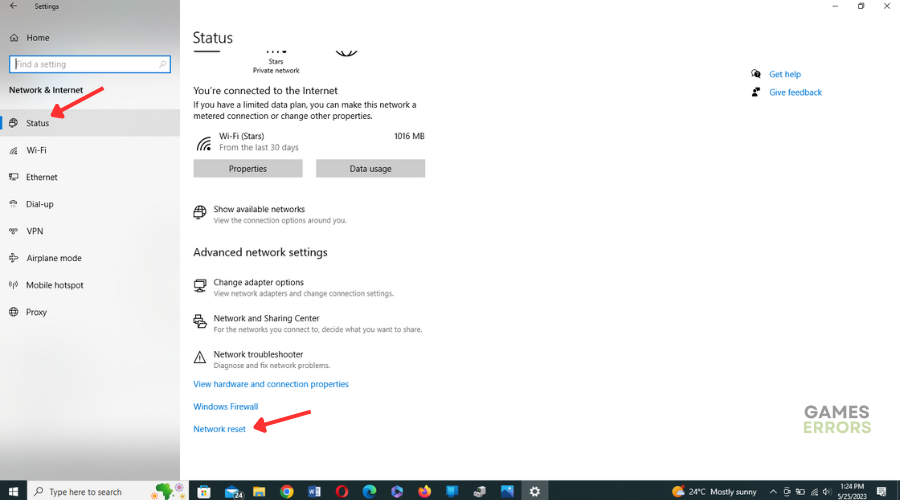 Click on it and select Reset now.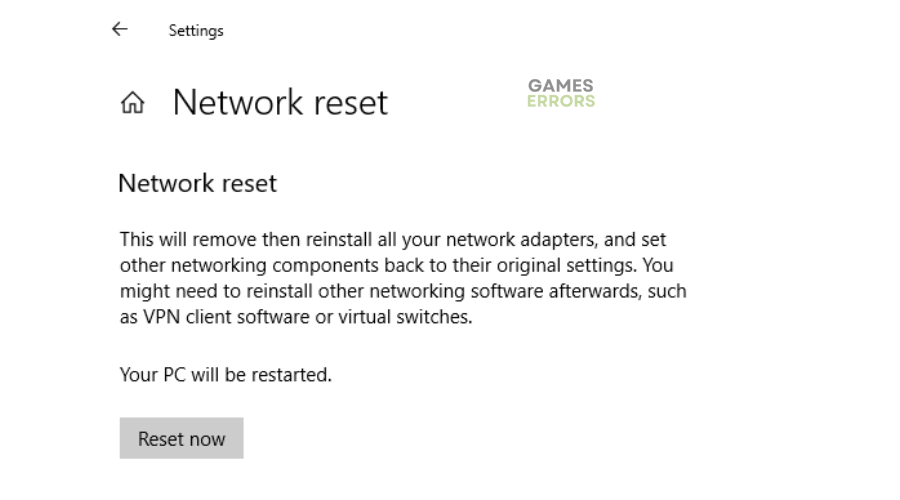 Select Yes to confirm.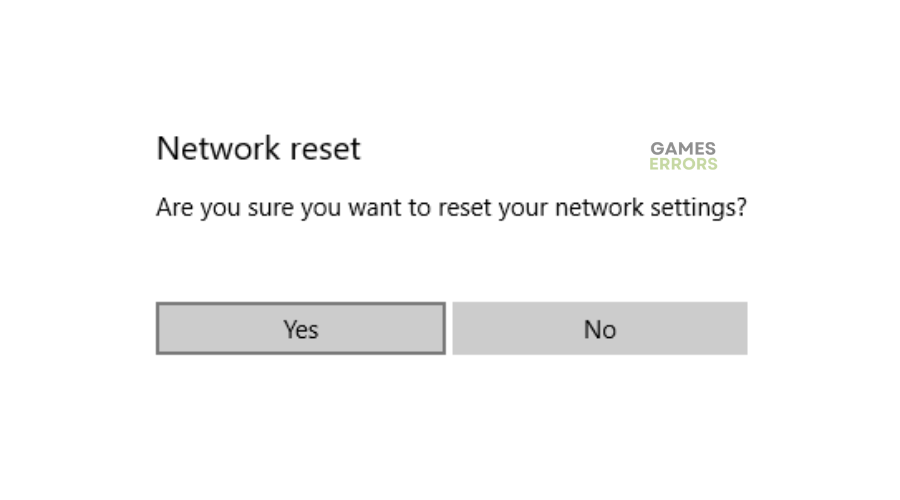 Once the process is complete, restart your PC and launch XDefiant to see if the issue is solved.
4. Use a VPN
When a server is congested with too much traffic, it causes a delay between the gamer's action and the server's reaction. This lag makes it impossible to connect to the servers, resulting in an error message. A VPN helps solve this problem by creating a secure connection between your PC and the Internet. ISPs can't throttle your connection since they don't know what you're doing.
To use a VPN on your PC, do the following:
Download a VPN app.
Set up the VPN service – follow the prompts of the VPN app to set it up.
Connect to a VPN server and see whether the issue is solved.
The best VPN for gaming to connect to is Express VPN. It offers blazing-fast speeds, DDoS protection, and unrestricted access for the ultimate gaming experience.
Related articles:
Conclusion
That's it. Hopefully, you find a fix for the Bravo-04 error in XDefiant. If you have any more solutions or additional comments and questions, leave them below.