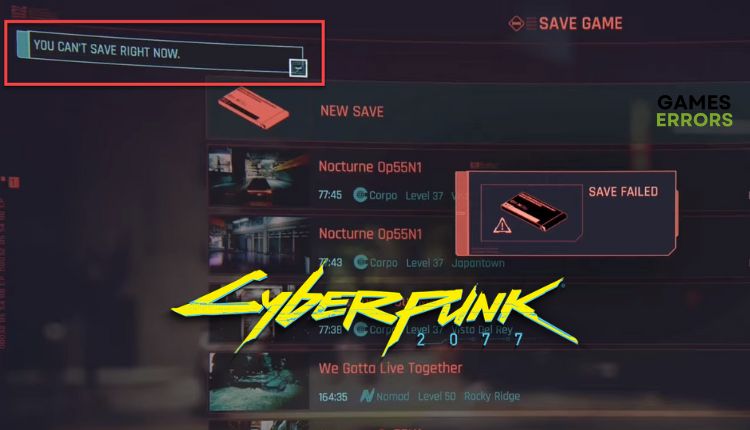 Cyberpunk 2077 "Can't Save Right Now" Error [Fixed]
We can help you to fix the "You Can't Save Right Now" save error in Cyberpunk 2077. 💥
Cyberpunk 2077 features a decent story with multiple possible endings, durability, and excellent audio. All futuristic cities in future games will be compared to her Night City for a long time. Unfortunately, the game is also characterized by various technical problems and errors that can bother you. Among other things, have you experienced that the game often fails to save your progress? Then Cyberpunk 2077 gets the "You can't save right now" error. This guide will help you overcome this error and continue playing the game normally.
What causes Cyberpunk 2077 "Can't Save Right Now" Error?
The most common reasons why you get this error are:
Windows firewall or antivirus blocking the game
corrupted save game files
the game is not updated
conflict with OneDrive
How do I fix Cyberpunk 2077 "Can't Save Right Now" Error?
We suggest trying more uncomplicated steps that can provide immediate assistance, such as:
Run the game as an administrator from the game folder and in compatibility mode.
Restart the game or PC.
Close all unnecessary background tasks (Press the Ctrl + Shift + Esc keys to open Task Manager, right-click on unwanted process, and choose End Task).
If Cyberpunk 2077 still has the "Can't Save Right Now" error, do the following:
1. Allow Cyberpunk 2077 through the firewall
Cyberpunk 2077 may have a "Can't Save Right Now" error because it is blocked in your firewall. You need to set an exception for the game and allow it to function normally. Do the following:
1. Right-Click on the Start Menu, click on Settings, then Update & Security.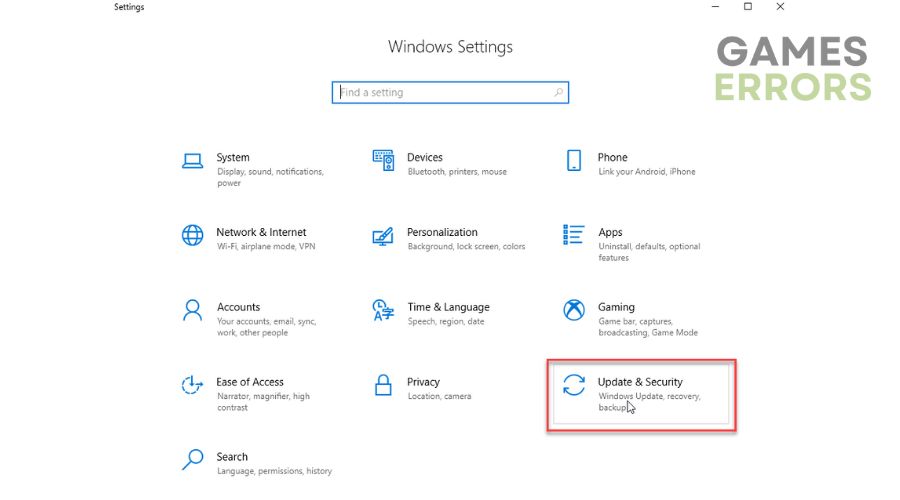 2. Select Windows Security and click Firewall and network protection.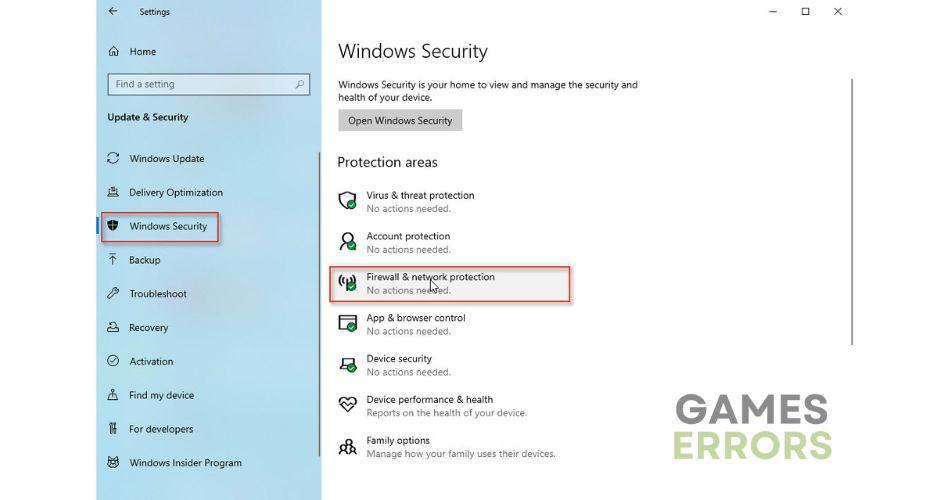 3. Now, click on the Allow an app through firewall.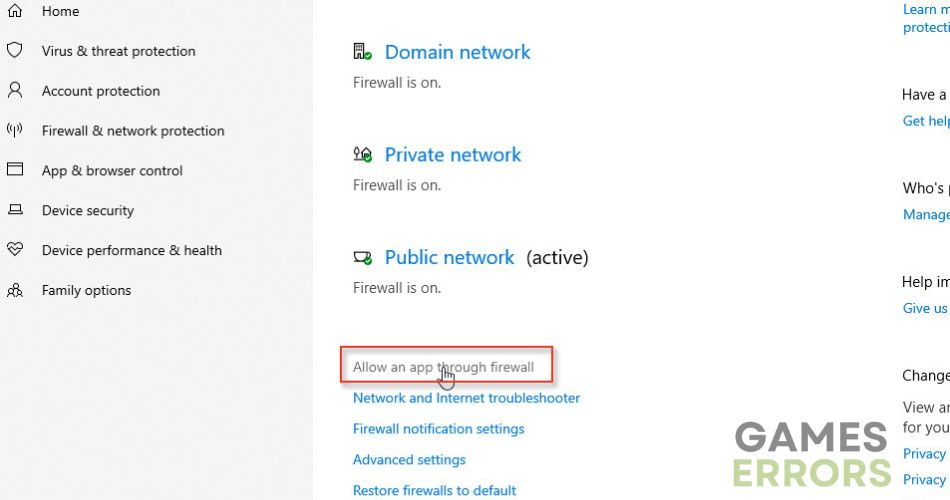 4. Select the Change Settings button and Allow Another App.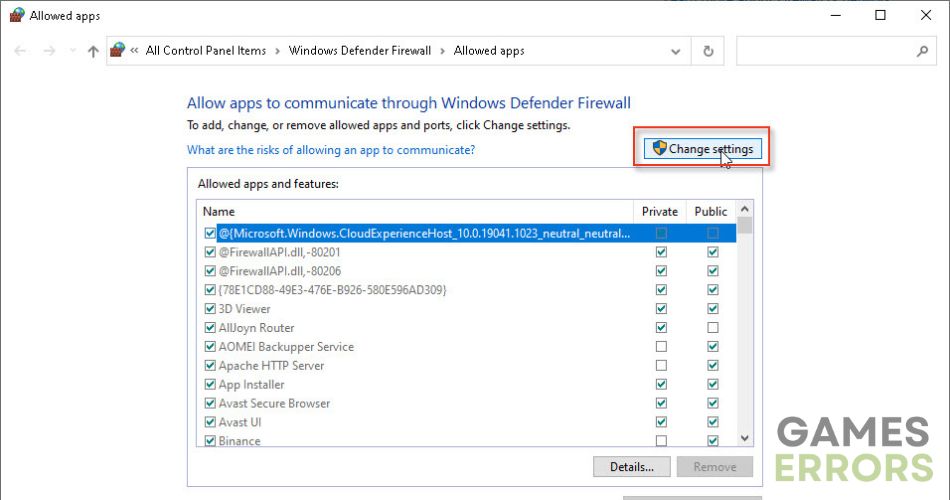 5. Use the Browse option to add Cyberpunk 2077 to the firewall exception. The default path is "C:\Program Files\Steam\steamapps\common\Cyberpunk2077\bin\x64\Cyberpunk2077.exe."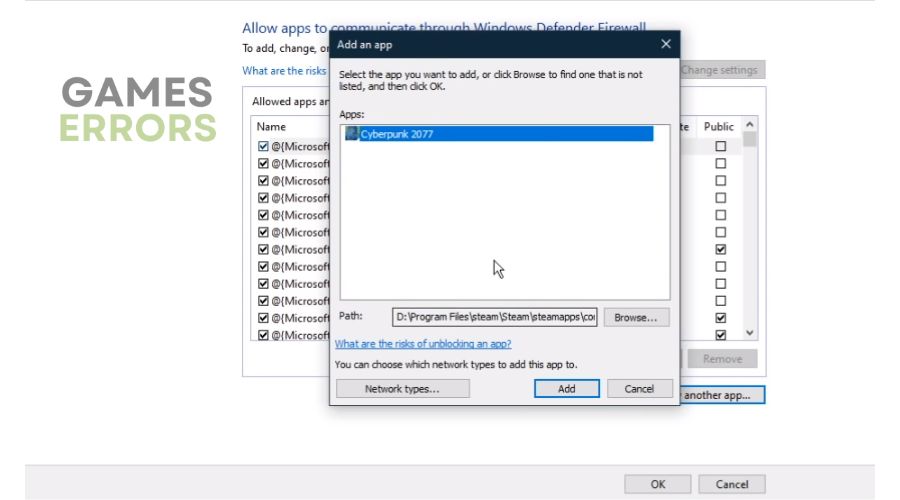 ℹ️We suggest temporarily disabling the Windows Virus & Threat Protection or any third-party antivirus software, depending on your current setup. Contact their technical support for assistance if you are uncertain about adding an exception for Cyberpunk 2077 in your third-party antivirus program settings. Do not forget to re-enable your antivirus once you are done playing.
2. Repair game files
A "Can't Save Right Now" error in Cyberpunk 2077 could indicate that one or more game files are missing or corrupted. To resolve this issue, you should check and repair the game files before playing.
1. Open the Steam client, go to your game Library, and locate Cyberpunk 2077.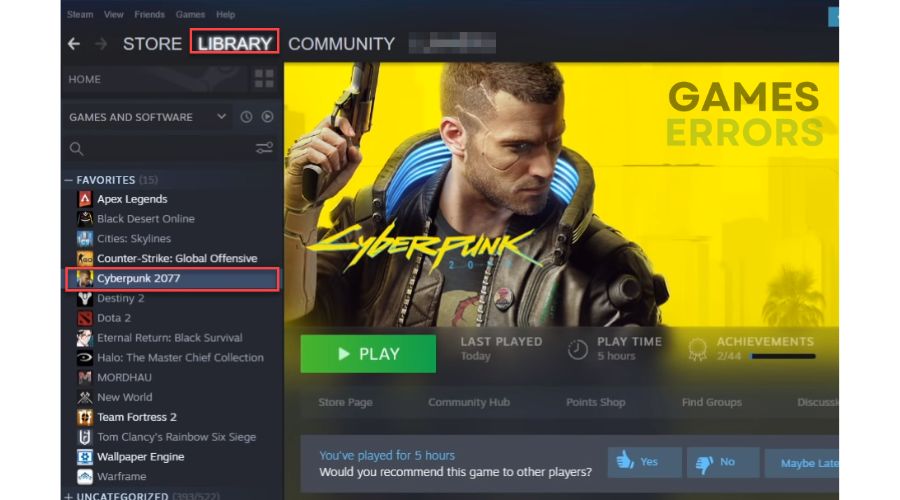 2. Right-click on Cyberpunk 2077 and select Properties.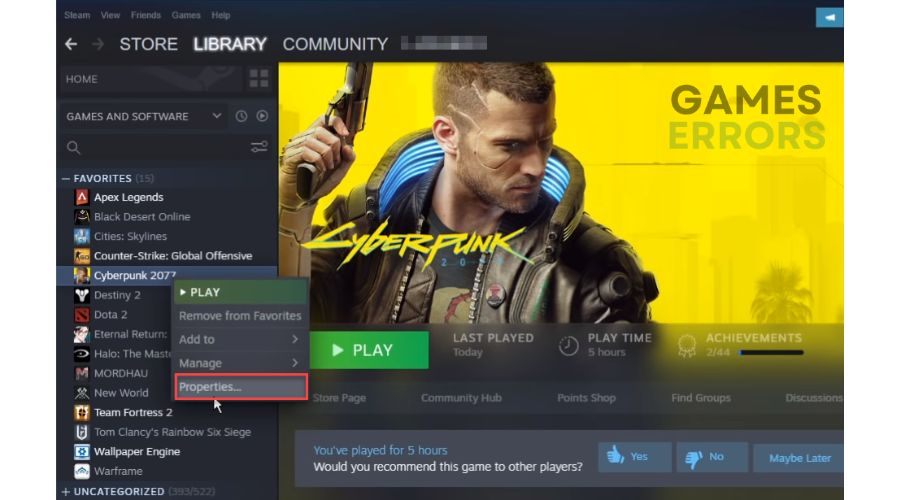 3. Select the Local Files tab and click on Verify integrity of game files.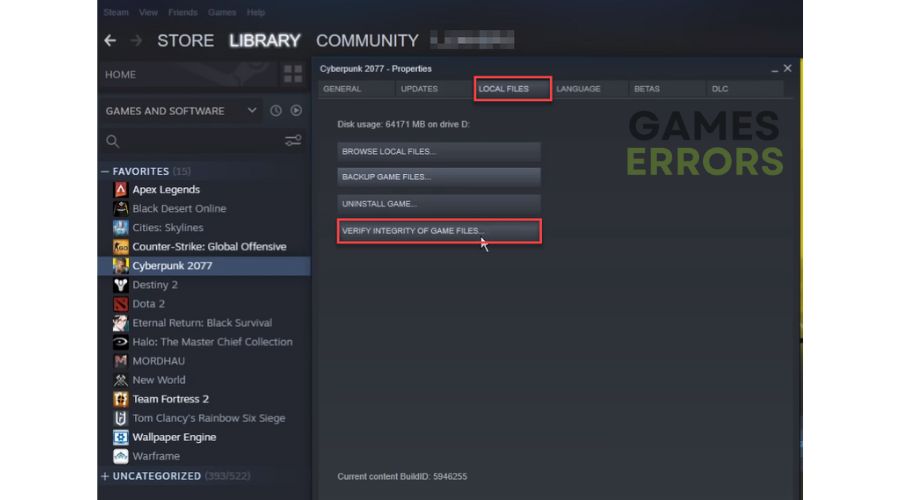 4. Wait for the file verification process to complete and launch the game to see if the issue is gone.
3. Update the game
If you experience issues such as "You can't save right now," it could be due to an outdated game version. To resolve this, you can update your Cyberpunk game to the latest version by following these steps:
1. Open the Steam client and go to the games library.
2. Locate Cyberpunk 2077, and if there is an Update option (instead of the Play button), click on it.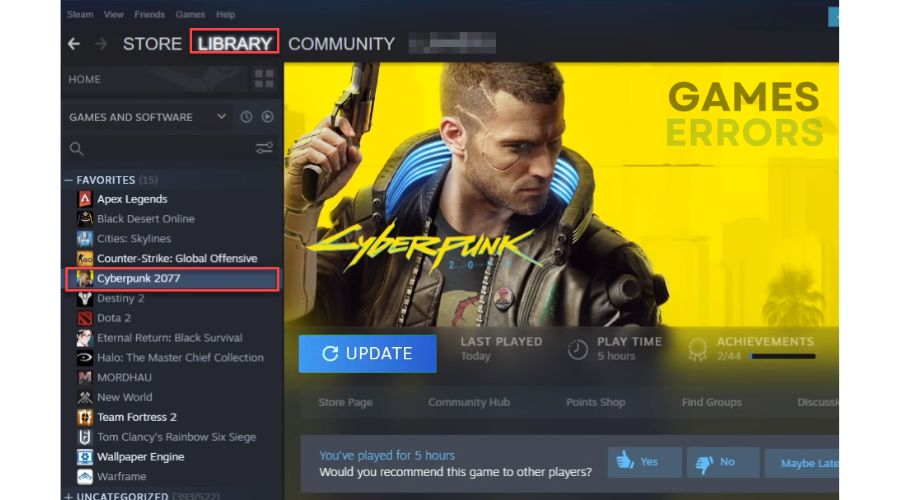 3. Wait until the update completes, then restart the PC to apply changes.
4. Try to launch Cyberpunk 2077 to check if the "Can't Save Right Now" error is gone.
4. Delete auto-save files
Time needed: 3 minutes
Cyberpunk 2077 "Can't save now" error usually occurs after Patch 1.3. In this case, it is necessary to delete the auto-save and quick-save files. Do this as follows:
Open the game menu.

Select Load Game from the game menu.

Delete save files

Now delete all auto-save and quick-save files so you can normally save new progress in the game.

Continue playing Cyberpunk 2077

Try to manually save a new game to check if the "Save failed" error is gone.
5. Disable OneDrive backup
If OneDrive is running in the background and continuously attempting to back up your files, it could potentially disrupt the game save system of Cyberpunk 2077. Turn off OneDrive backup in this way:
1. Open OneDrive from the system tray and click the gear icon (Settings).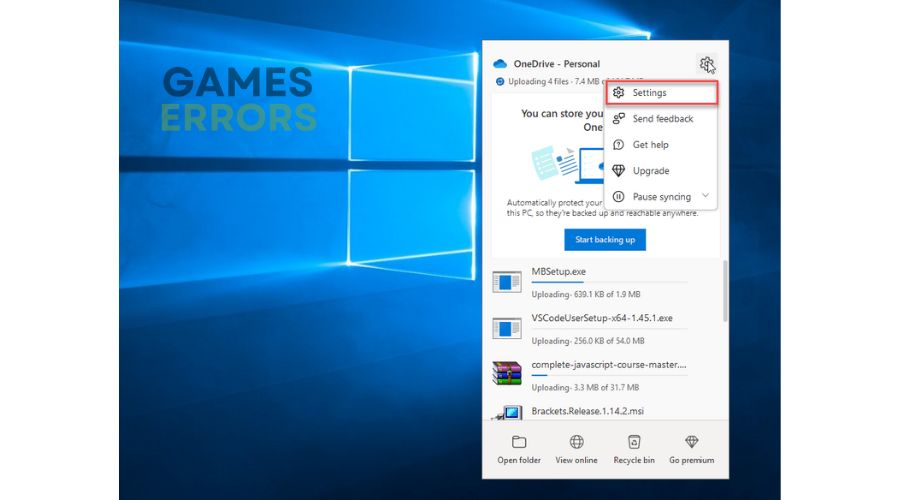 2. Navigate to the Backup tab and click the Manage Backup button.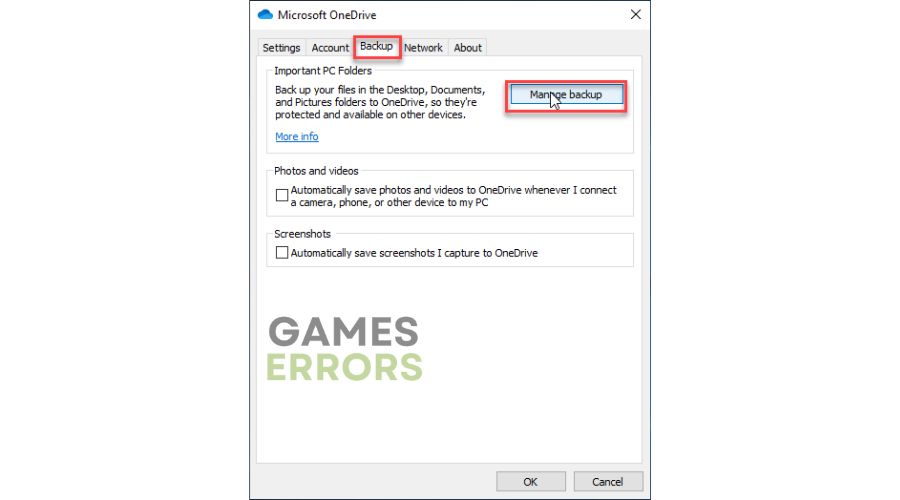 3. Now, disable backup for your folders. (Unselect folders you don't backup).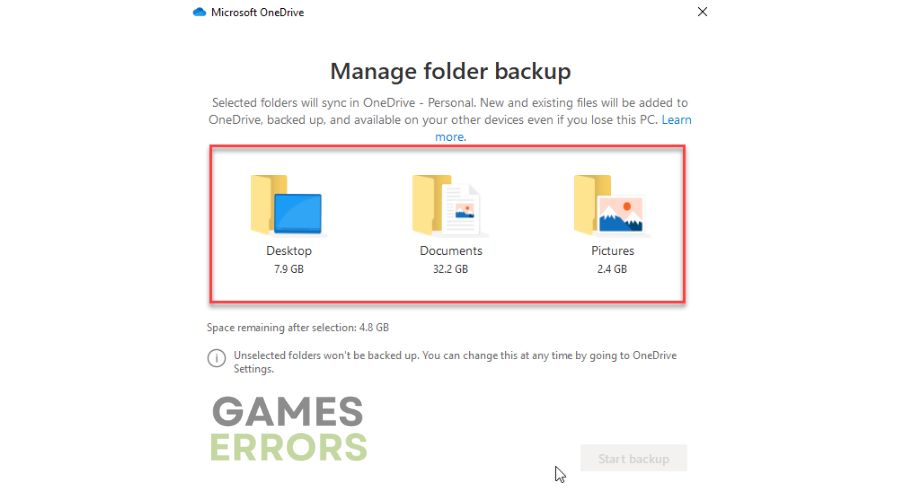 4. Close OneDrive and run Cyberpunk 2077 to check if you can save progress now.
Related articles:
Conclusion
We have provided all the information we can to help you resolve the "You Can't Save Right Now" save error in Cyberpunk 2077. If the issue persists, don't hesitate to contact CD PROJEKT customer support for further assistance. Also, if you have any inquiries or recommendations, comment below.