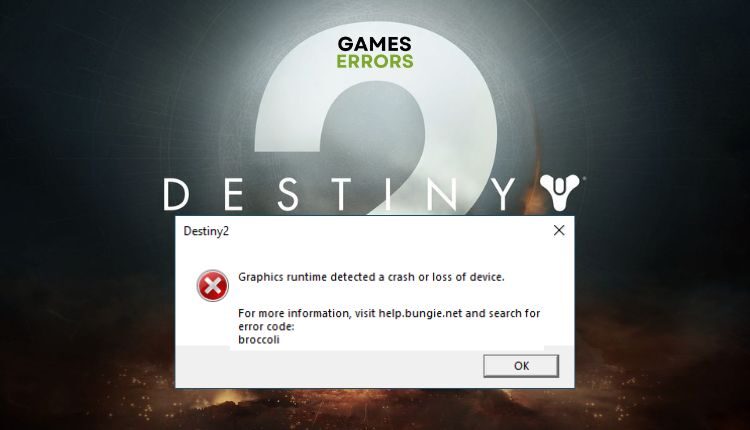 Destiny 2 Broccoli Error Code: What is & How to Quickly Fix It
Do you keep getting the error code broccoli in Destiny 2? 🥦 Follow our tips for a quick fix ✔
X
INSTALL BY CLICKING THE DOWNLOAD FILE
You're in the mood for gaming, and the selection drops to Destiny 2. However, after 10 to 15 minutes, the game crashes with a strange broccoli error code. You usually can't stand broccoli, but you still got it on the "menu" with your favorite game. Don't lose your nerve anymore trying to get rid of this error. We have prepared a guide for your troubles, and with it, you will quickly get rid of the hated broccoli from Destiny 2 as well.
What is the broccoli error in Destiny 2?
When you see the broccoli error code on Destiny 2, it means that the causes of the problem can most often be:
incompatible PC specification
outdated or damaged GPU drivers
overclocked GPU
outdated Windows version
wrong in-game graphic settings
🥦 How to fix error code Broccoli Destiny 2?
To solve the broccoli error code in Destiny 2, first, do these more uncomplicated steps:
👉 If the problem persists, do the following:
1. Update GPU driver
1. Right-click on the Start Menu and choose Device Manager.
2. Device Manager window is opened. Double-click on Display adapters to expand it.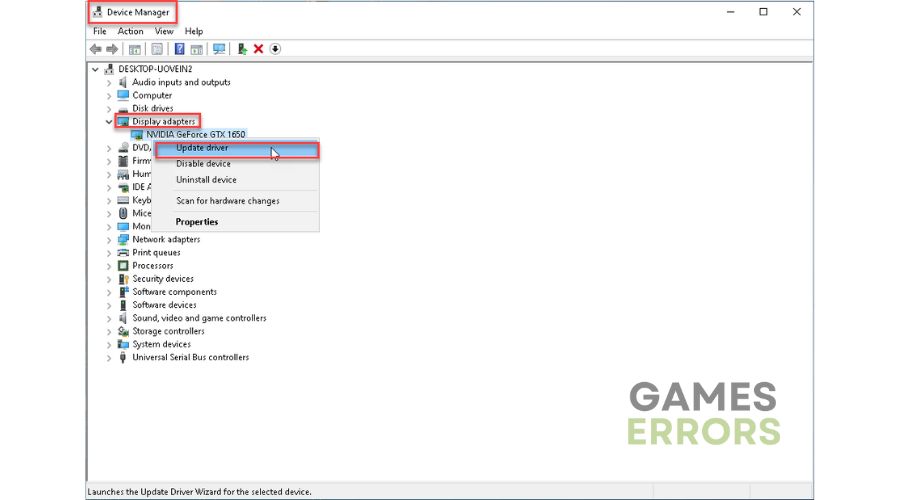 3. Right-click on your graphics card and click Update driver.
4. Choose Search automatically for drivers.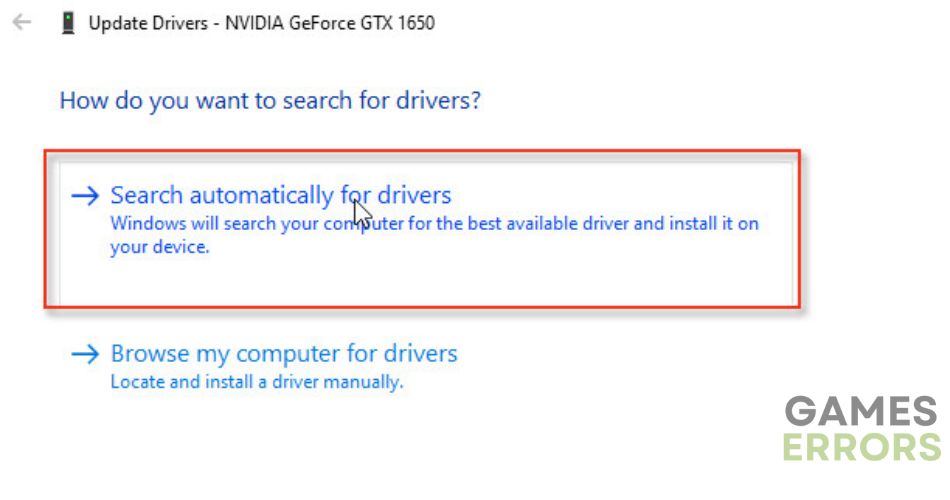 5. Now, Windows will check for an available update; if there is a new version, it will download and install it.
Besides manually updating graphics drivers and searching the manufacturer's website, there is a simpler and more efficient way to update all system drivers using DriverFix. This helpful tool will save you time and ensure that all your drivers are always up to date.
2. Enable Vsync
VSync is a great technology that matches your GPU's FPS with your monitor's refresh rate, which can sometimes reduce the broccoli bug in Destiny 2. You can enable VSync in the NVIDIA and AMD drivers or in-game if you have a compatible monitor. Here's how to turn on Vsync in Destiny 2:
1. Launch Destiny 2 and go to game settings.
2. Select the Video tab from the left pane.
3. Choose Vsync from Off to On, then enable Framerate Cap and set it to 72.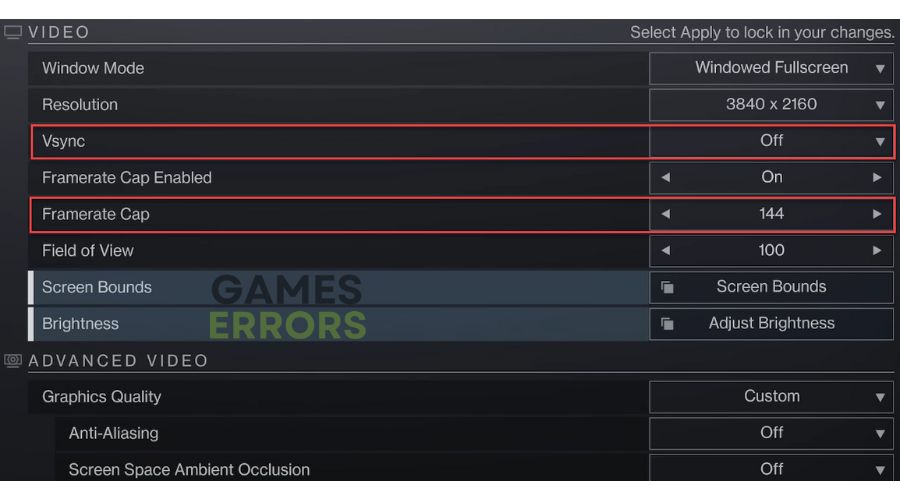 4. Save the settings and play Destiny 2 to check if the error issue is gone.
3. Run the game in windowed mode
Sometimes you do not see the error code broccoli in Destiny 2 if you play in windowed mode. Try this mode as follows:
1. Select the Video tab from the left pane in the game settings.
2. Select Window Mode and choose Windowed from the drop-down menu.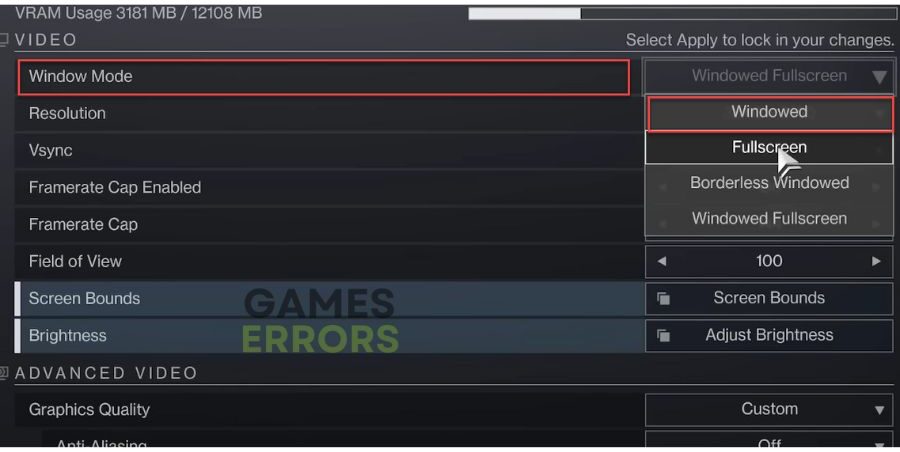 3. Apply the settings and play Destiny 2 to see if you can play without errors.
4. Disable Game Mode
Time needed: 1 minute.
Game Mode is designed to increase performance in games, giving them priority over other processes in Windows. However, this feature sometimes does more harm than good, so we recommend turning it off and seeing if it helps eliminate the broccoli error in Destiny 2
Press the Win+I keys on the keyboard

From the settings menu, choose the Gaming option.

Select Game Mode

Click on Game Mode from the left pane and toggle it off.

Run the Destiny 2 game

Check if the Destiny 2 broccoli error still exists.
5. Repair game files
Your Destiny 2 game files may be damaged or deleted by accident or various viruses, affecting the stable operation and leading to error code broccoli. For this reason, we recommend that you check the integrity of the game files as follows:
1. Launch Steam and go to your games library.
2. Right-click on the Destiny 2 game and select Properties.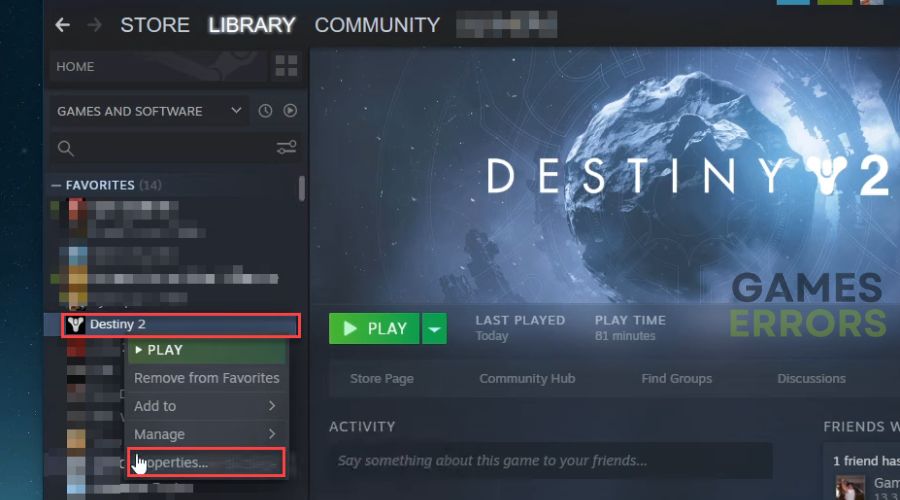 3. Go to the LOCAL FILES tab and click on Verify the Integrity of Game Files.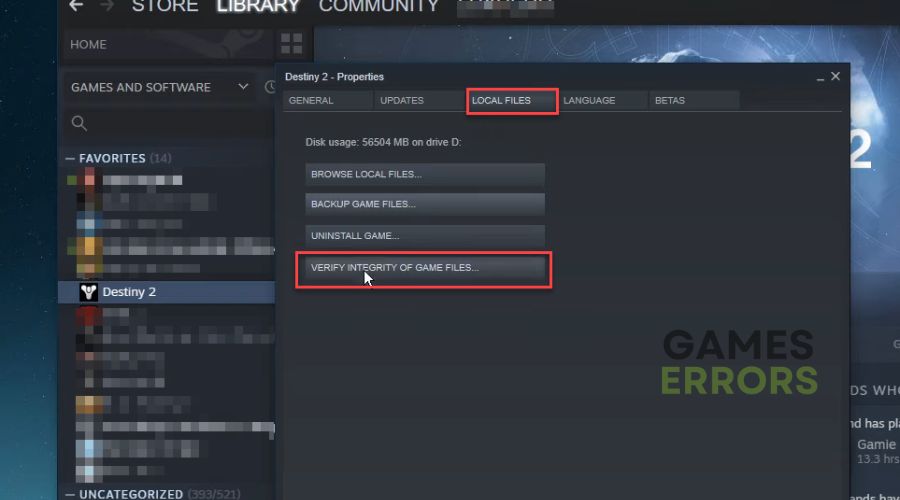 4. This process may take some time. After finishing, restart your PC for the changes to take effect.
5. Run Destiny 2 to check if the error is gone.
6. Reinstall Destiny 2
If none of our solutions above solved the error code broccoli, we recommend you uninstall Destiny 2. After that, reinstall a new game version in a different folder, hoping this last step will likely fix the problem.
1. Launch the Steam client and go to Library.
2. Right-click on the Destiny 2 game and select Manage.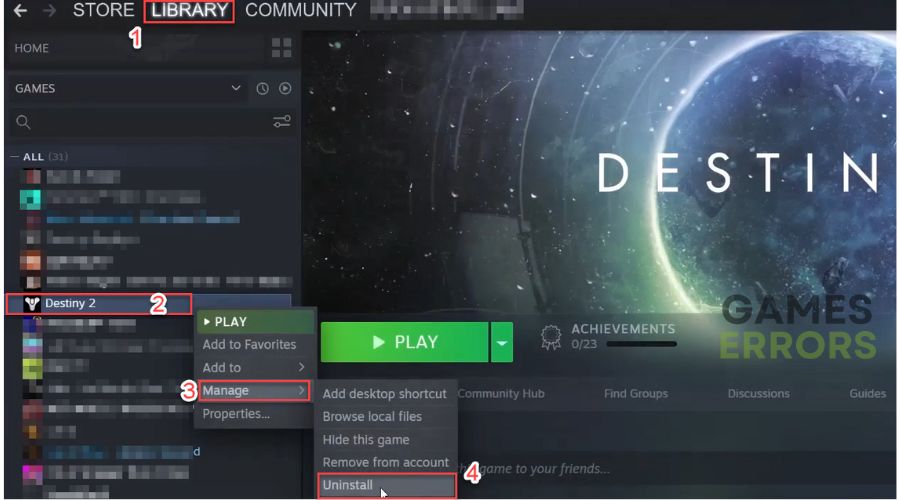 3. Select Uninstall and reboot your computer.
4. Install the latest version from Steam.
Related articles:
Conclusion
This is all we have prepared for you to eliminate the broccoli error code in Destiny 2 successfully. We sincerely hope that, based on our tips, you will succeed, but if you have a different solution to the problem, please leave a comment below.
If you encounter any issues or errors while playing your favorite games and require support, feel free to contact us here. Our team is always ready to assist you and ensure your gaming experience is seamless and enjoyable.