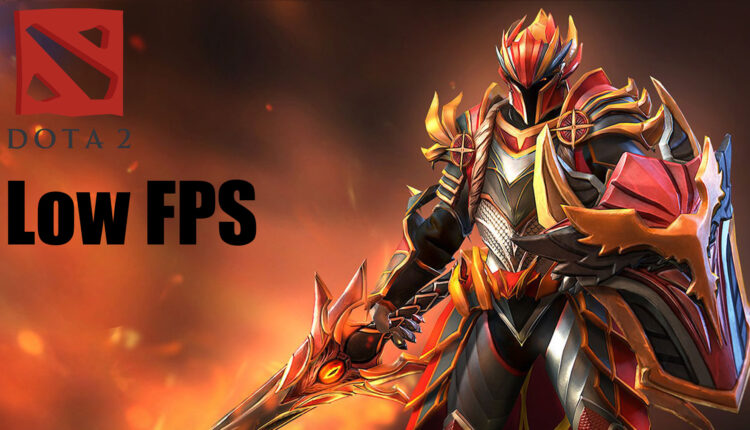 Dota 2 Low FPS Drops: How to Improve Performance
Some of the first things to check out when you encounter low fps in video games are integrity of game files and video card drivers.
X
INSTALL BY CLICKING THE DOWNLOAD FILE
Even though Dota 2 is one of the most popular MOBA games ever, quite a lot of players reported having issues with low fps. And while it can be quite frustrating and ruin the gaming experience, it doesn't necessarily have to be that difficult to solve. Therefore, in today's guide, we are going to talk about several methods that can fix Dota 2 low fps issues. 
Why is Dota 2 FPS so low?
There are quite a lot of different reasons why you could be experiencing frame drops and low fps in video games, especially online multiplayer ones like Dota 2. Some of them are:
Issues with game integrity – If the frame drops and low fps started after a certain update, it may have something to do with unverified integrity of Dota 2.
Outdated video card drivers – People who want the best possible gaming experience must always pay attention to their video card drivers. If there is one or more updates pending, you are most likely to face dozens of issues, including low fps and frame drops in video games.
Third-party apps in the background – Since Dota 2 is a very demanding game, third-party apps such as Chrome can cause low fps even on powerful configurations.
How can I increase my FPS in Dota 2?
Since you are not dealing with any specific error but low fps instead, there are quite a lot of different ways to approach this issue. First off, let's start with some of the easiest things you can try that may be able to increase performance:
Verify the integrity of Dota 2 – Since the unverified integrity of Dota 2 game files may be the cause of low fps and fps drops, the first thing you should try is verifying the integrity in Steam. 
Install the latest game updates – In order to enhance gaming performance and get rid of bugs and glitches, the developers of Dota 2 release patches on a regular basis. Therefore, ensure that the video game is always up to date.
If neither of these things is the cause of the issue in your case, there are some other, more complex methods to solve the issue. Here are the most effective methods to fix Dota 2 low fps issue: 
1. Update video card drivers
Faulty or outdated video card drivers are known for causing fps drops, stuttering, and low fps in general. Therefore, if your drivers haven't been updated for a long period of time, we highly recommend you update them and see what happens. To do that, you can either update them manually or download software like DriverFix to do that for you. 
DriverFix is a program that scans your PC for any outdated drivers. In addition to that, it also downloads and installs the best drivers to keep your PC running fluently and without any freezes or crashes. Still, if this doesn't seem like a great suit and if you want to install the drivers manually instead, here is the easiest way to do it:
Press the Windows button and search for "Device Manager"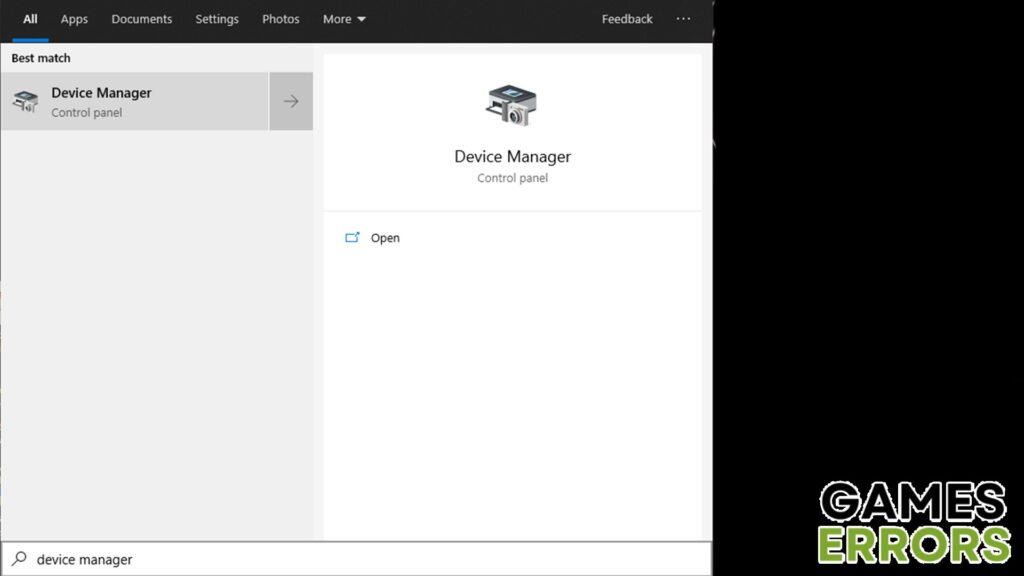 Expand the "Display adapters" list and right-click the video card you want to update.
Go to "Update driver" and click on the "Search automatically for drivers" option.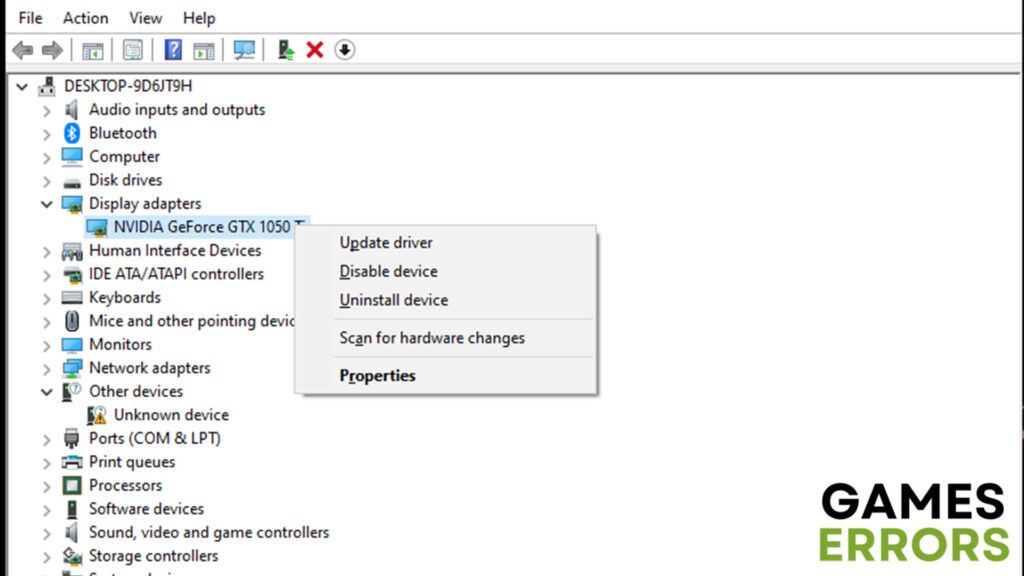 2. Set the game to "High priority"
When you are playing a video game, especially if there are more programs active in the background, setting the game to "High priority" can significantly increase the performance. In order to set Dota 2 to "High priority", do the following:
Launch the game
Use the "Ctrl + Shift + Esc" shortcut to open up Task Manager.
In the "Detail" tab, right-click "dota2.exe" and set priority to high.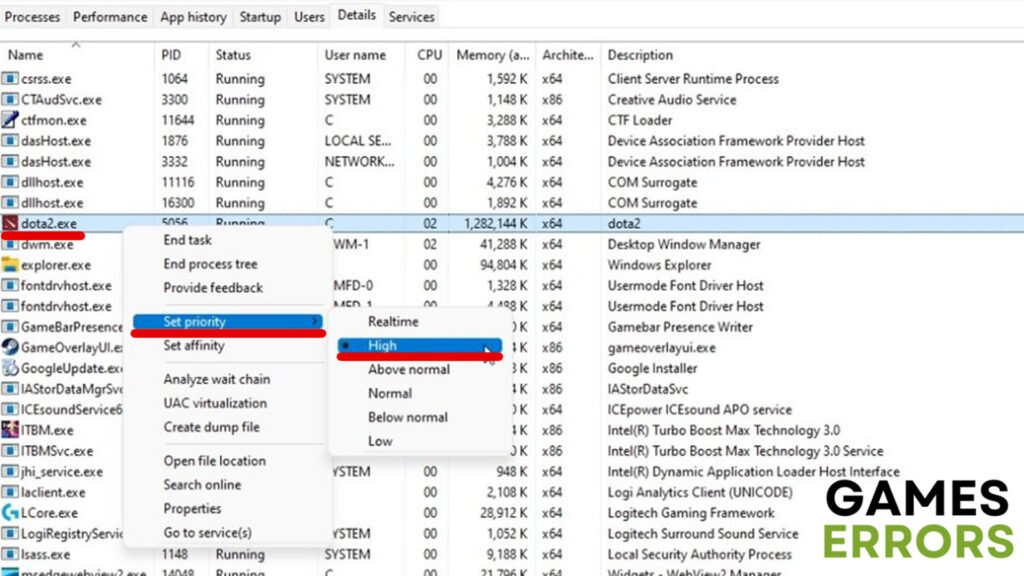 3. Change the power plan to "Best Performance"
The power plan of most PCs is usually configured to "Balanced", limiting the operating capacity of both your CPU and GPU. Here are a few simple steps you can follow if you want to change that:
On your keyboard press "Windows + R" and type in "powercfg.cpl".
Once the pop-up window opens, click on "High performance".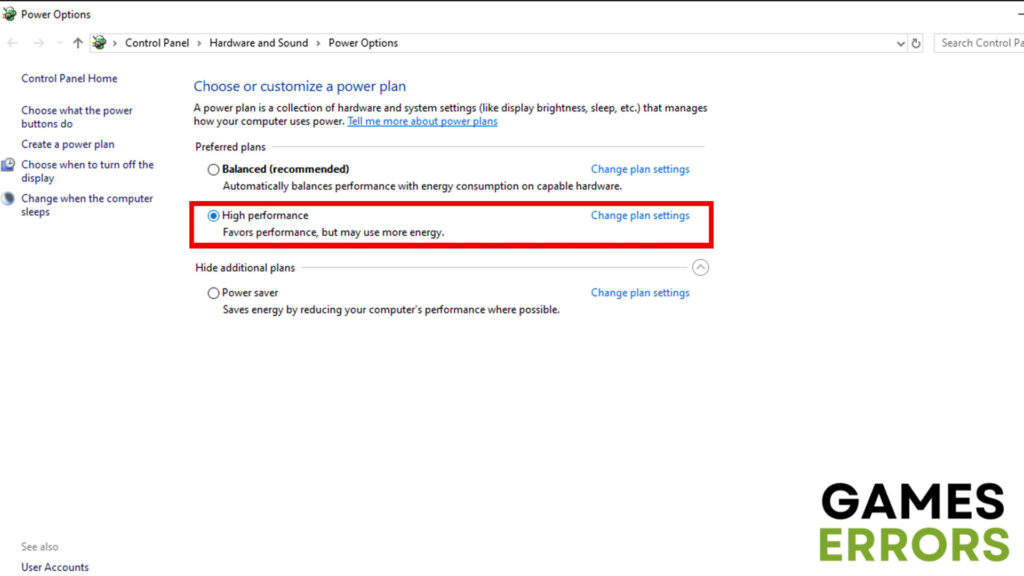 4. Modify the Dota 2 launch options in Steam
Modifying the launch options can give you a significant performance boost in many games. To boost the fps in Dota 2, follow the steps below:
Open up Steam and go to "Library".
Right-click on the game icon and go to "Properties"
Go to the "General" section and type in the following command in the "LAUNCH OPTIONS" textbox. -map dota -high -dx11 +fps_max #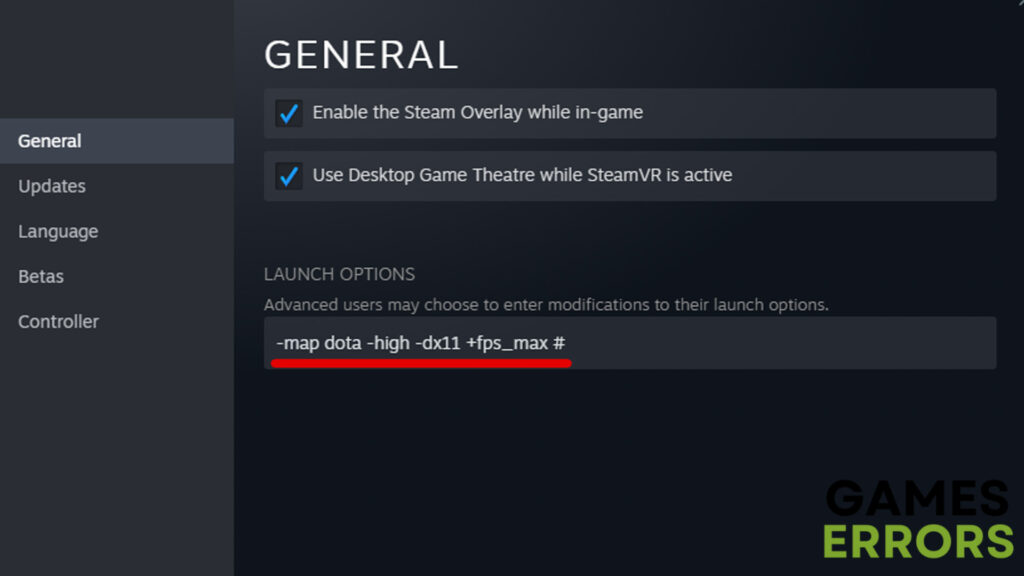 Additional tips on how to improve fps in Dota 2
Run Dota 2 as administrator – Running Dota 2 as an administrator may have a positive effect on performance if low fps is caused by limited privileges of a user account. 
Change the display mode – If your PC specifications are below the required minimum, you can try running the game in Windowed or Windowed Borderless display mode to see if it improves the performance.
Contact Dota 2 support team – If none of the methods from today's guide worked out for you, your best bet would be to contact the Dota 2 support team. They should be able to provide you with further guidance and find the solution that works best for you. 
Other related articles:
Final Verdict
If just one of the methods above got rid of the Dota 2 low fps, you can try using all of the methods to improve the performance even more. However, if nothing worked out for you, your best bet would be to contact the official Dota 2 support team and see if they will be able to solve your problem.
If you encounter any issues or errors while playing your favorite games and require support, feel free to contact us here. Our team is always ready to assist you and ensure your gaming experience is seamless and enjoyable.