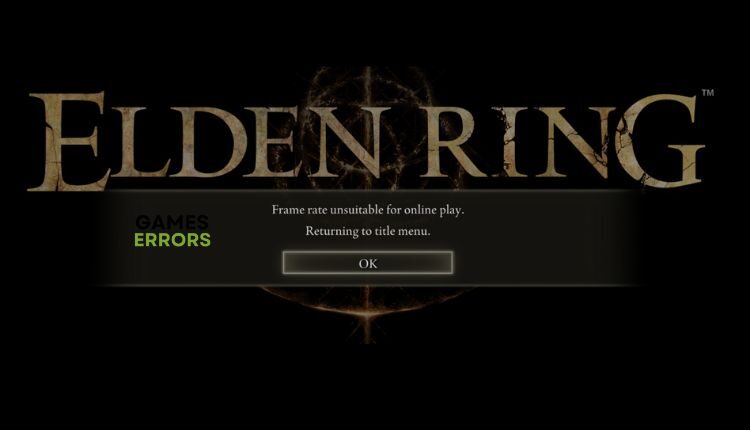 Elden Ring Frame Rate Unsuitable For Online Play [Solved]
Your Elden Ring frame rate is so bad in multiplayer? Let s make it better. 👍
From Software's Elden Ring is a gorgeous Soulsbourne game that will have you playing for months and returning to it repeatedly. The game is primarily for single players, but there is also a multiplayer option to play with friends or compete in a multiplayer challenge. Unfortunately, during multiplayer, you may also get an error with the message "Frame Rate Unsuitable For Online Play." This guide aims to help you explain the cause of the error and how to fix it as soon as possible and continue playing online.
Why do I get a bad frame rate when playing Elden Ring online?
The most common causes of the "Frame Rate Unsuitable For Online Play" error in Elden Ring are:
your PC doesn't meet a recommended requirement for the game
outdated GPU driver
too high in-game graphics setting
conflict with overlay apps
too many background apps are running
Windows is not updated.
How to fix Elden Ring frame rate unsuitable for online play?
First, go through these simpler steps, which may help you solve the problem immediately:
Since you have gone through the previous steps, but the problem still exists, do the following:
1. Update GPU driver
Outdated graphics drivers are a possible trigger for many problems in Elden Ring. Ensure your GPU driver is updated, as this will minimize problems.
✅ Use Device Manager
1. Right-click on the Windows Start and choose Device Manager.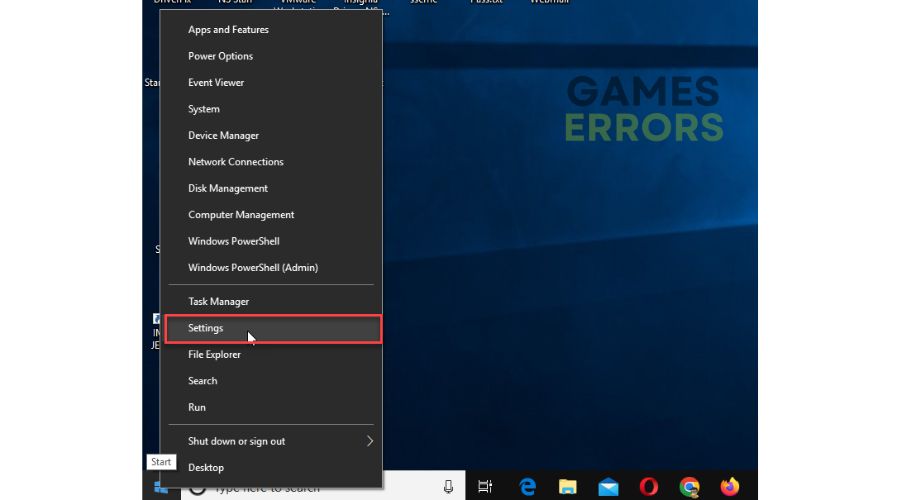 2. In the Device Manager window, double-click to expand Display adapters.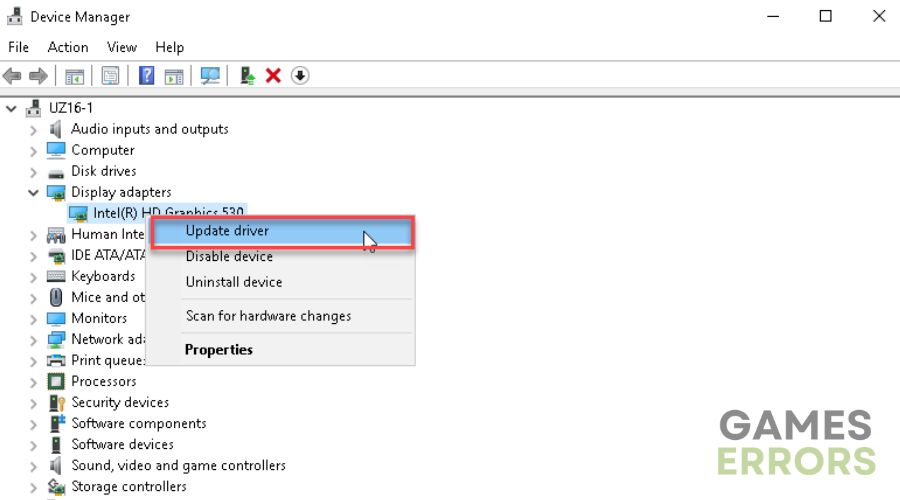 3. Right-click on your graphics card and click Update driver.
4. Choose Search automatically for drivers and wait to finish the update.
🛠 Use Outbyte Driver Updater
An easier way to update drivers is through Outbyte Driver Updater. Unlike manually updating drivers, this tool automatically scans and replaces all system drivers with the latest ones. Outbyte Driver Updater saves you time and thinking about whether you have the latest drivers in your system.
⇒ Get Outbyte Driver Updater
2. Disable overlay apps
Sometimes the overlay options in your apps can cause problems, so we recommend turning them off and seeing if they affect the FPS drop when playing online.
👉 Disable overlay in Steam
1. Open the Steam launcher and choose the Settings option.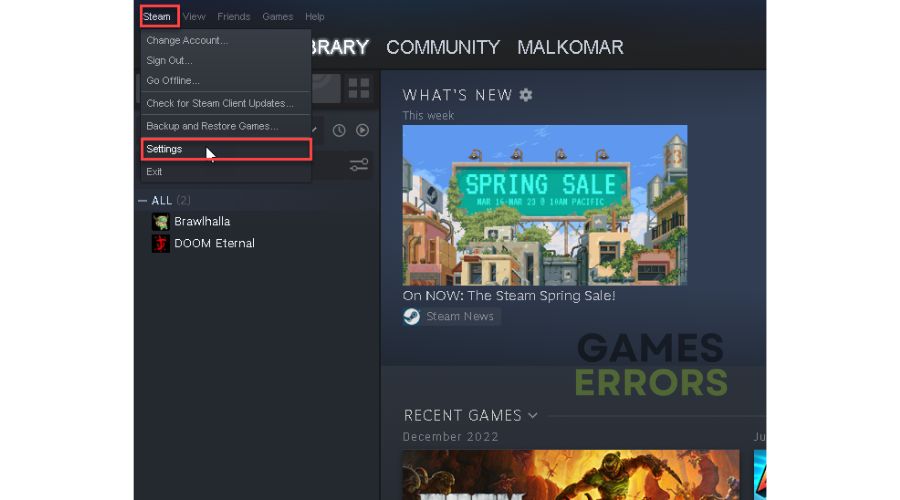 2. Click the In-Game tab and uncheck the Enable the Steam Overlay while in-game.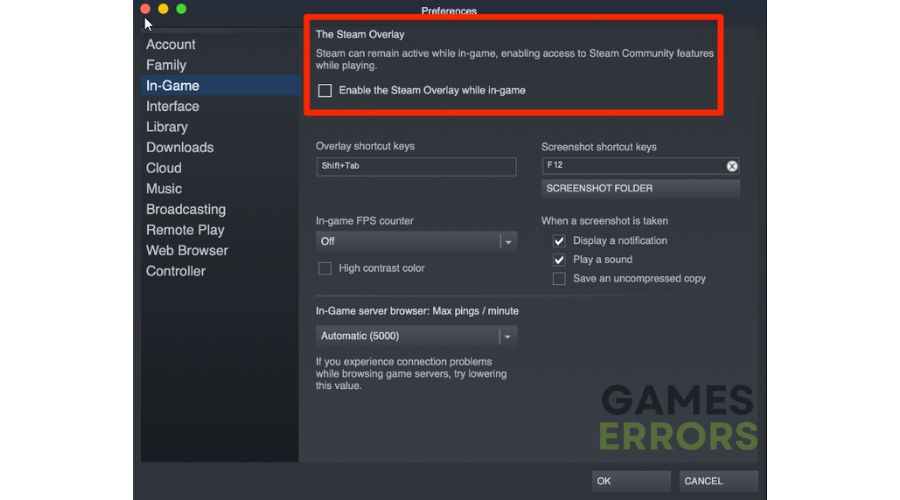 👉 Disable Xbox Game Bar
1. Press the Windows+I keys on the keyboard to open the Settings menu.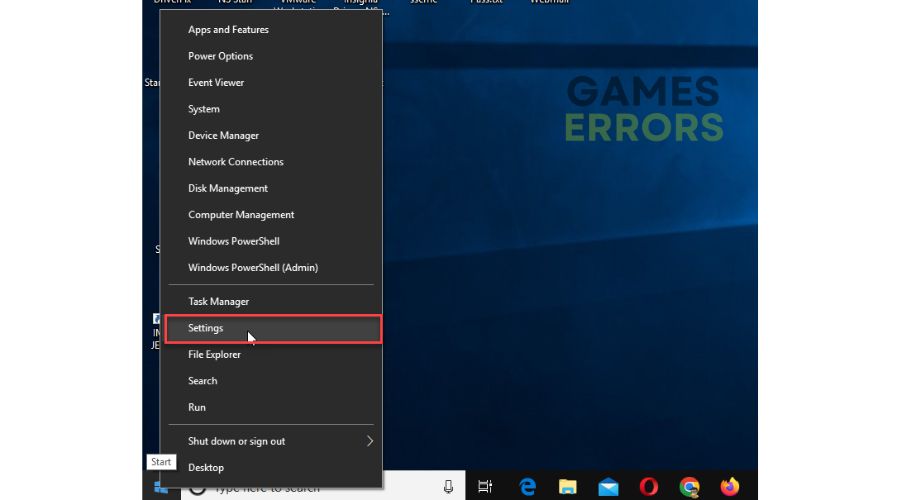 2. Click on the Gaming option.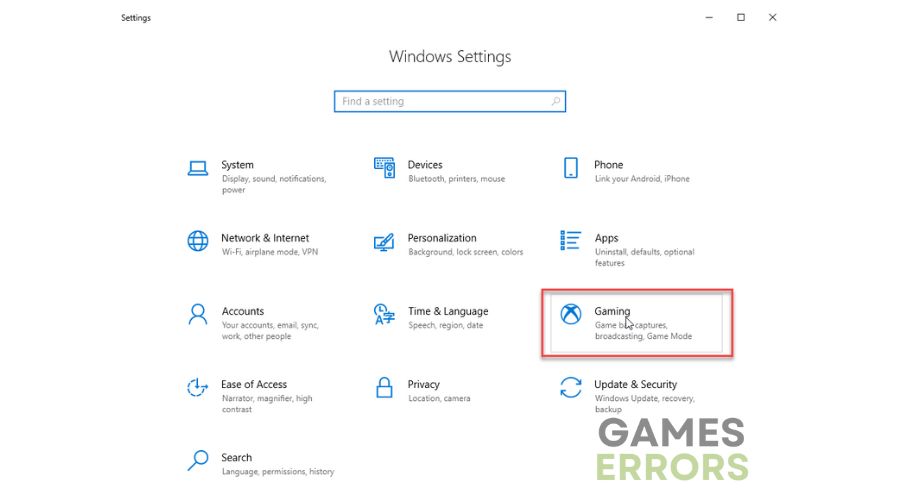 3. Set the toggle to the OFF position for Xbox Game Bar.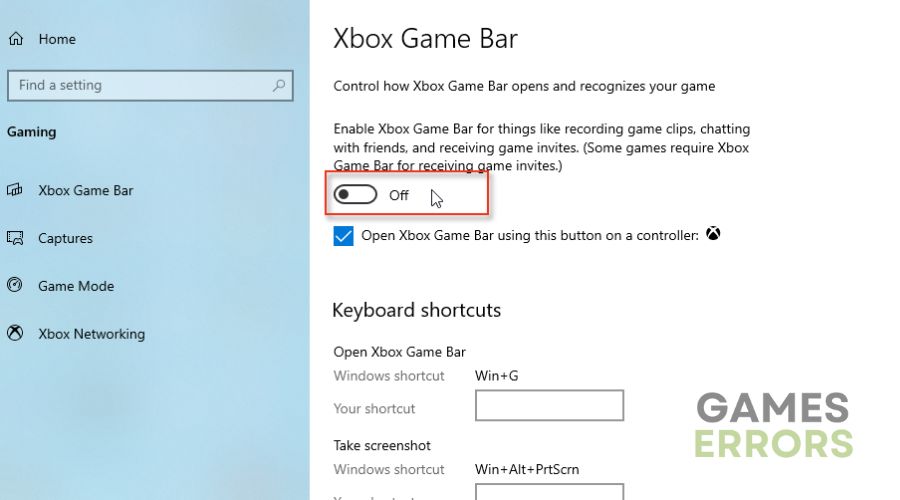 👉 Disable NVIDIA overlay
1. Right-click the NVIDIA icon in the systray to open the NVIDIA GeForce Experience.
2. Log in to your NVIDIA account and click the Gear icon (settings) on the top right.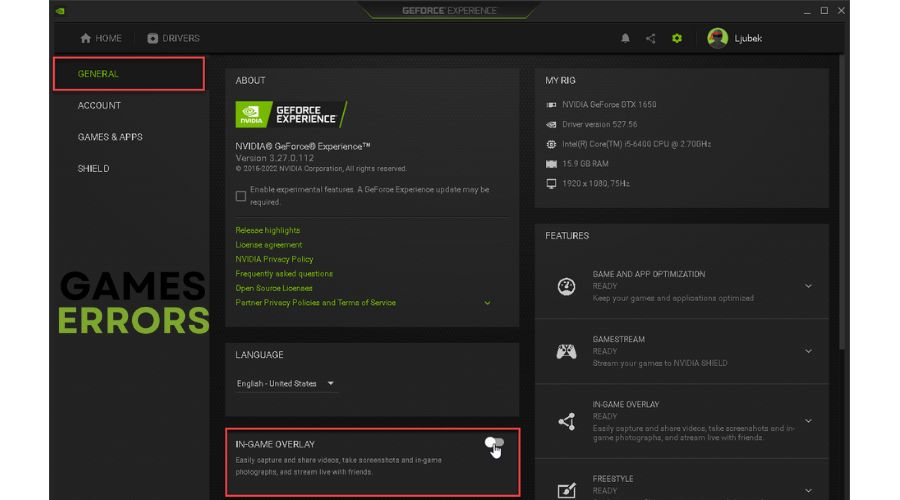 3. Disable the toggle IN-GAME OVERLAY in the GENERAL tab.
Similarly, turn off overlay in AMD driver software, Origin launcher, and Discord.
3. Use high-performance GPU
Time needed: 1 minute
Be sure which gaming GPU you primarily use on your PC or laptop. Is your default graphics card an IGP (integrated) or a discrete graphics card? If you have a gaming laptop, there is a high probability that the "Frame Rate Unsuitable for online play" error in Elden Ring is related to using IGP.
Open NVIDIA Control Panel

Right-click on the desktop (or icon in the systray) to open NVIDIA Control Panel.

Manage 3D Settings

In NVIDIA Control Panel, first, choose 3D Settings, and then click on Manage 3D settings.

Select Program Settings

In section 1 – Add Elden Ring to the list or choose from the drop-down menu.
In section 2 – choose the High-performance NVIDIA processor.

Run Elden Ring

Finally, try running Elden Ring and see if the frame rate suits online play.
If you have an AMD graphics card, refer to official AMD support for similar settings.
4. Lower in-game graphics settings
If your graphics settings are set too high, your GPU will struggle to cope with high graphics details, and performance will suffer.
1. Press pause to open the in-game menu.
2. Go to Graphics settings and lower resolution. Then click on Advanced Settings.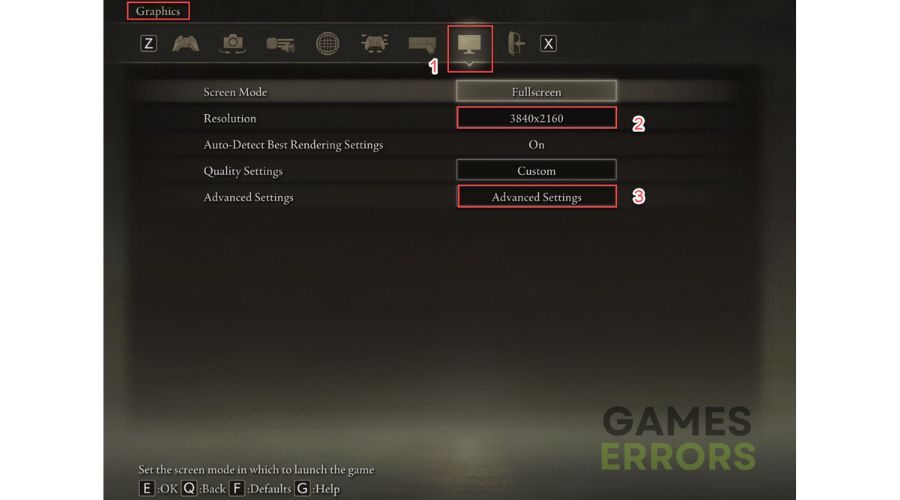 3. Set all details to Low or Medium for the best Elden Ring performance.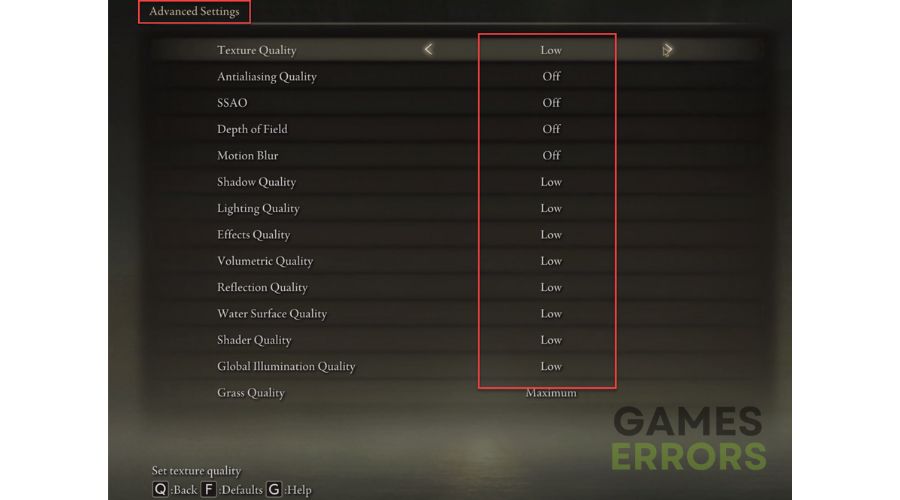 4. Try playing online now to see if the error disappears and your frame rate increases.
Related articles:
Conclusion
We hope our tips helped you resolve the "frame rate unsuitable for online play" error in Elden Ring. If you have any questions or suggestions, please leave a comment below.