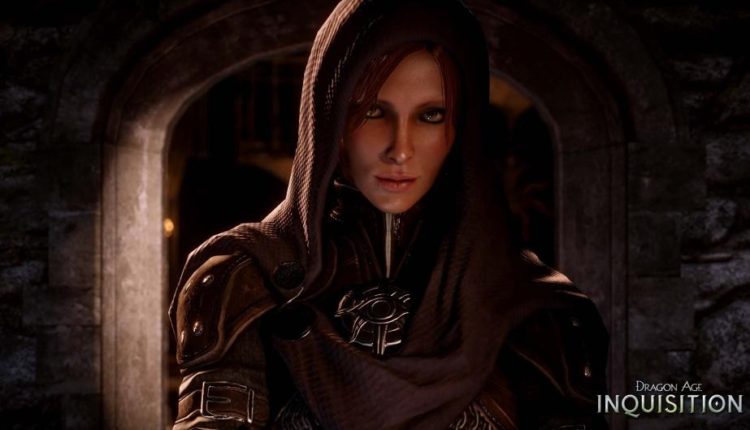 Dragon Age Inquisition Crashes On Launch: Apply These Methods
The Dragon Age Inquisition crashes on launch are pretty common, and this guide is listing the best workarounds you can try to fix them!🎉
Even if it is one of its kind, some worldwide players reported that Dragon Age Inquisition sometimes crashes on launch.
These crashes can be frustrating for players who are eager to dive into the game's immersive world and storyline.
In this situation, there are several troubleshooting steps that players can take to try to resolve the issue and get the game running smoothly.
How can I fix Dragon Age Inquisition crashing on launch?
Before getting into the main solutions that will quickly solve your Dragon Age Inquisition crashes on launch, we strongly recommend ensuring that your system meets at least the minimum requirements for running this game.
Below you can find both the minimum and recommended categories of Dragon Age Inquisition requirements:
Minimum requirements:
Requires a 64-bit processor and operating system
OS: Windows 7 or 8.1, 64-bit
Processor: AMD Quad core @ 2.5 GHz/Intel Quad core @ 2.0 GHz
Memory: 4GB of RAM
Graphics: AMD Radeon HD 4870/Nvidia GeForce 8800 GT
DirectX: Version 10
Storage:26 GB available space
Recommended requirements:
Requires a 64-bit processor and operating system
OS: Windows 7 or 8.1, 64-bit
Processor: AMD Six-core @ 3.2 GHz/ix core @ 3.2 GHz Processor (Intel): Quad-core @ 3.0 GHz
Memory:8 GB of RAM
Graphics: AMD Radeon HD 7870 or R9 270/Nvidia GeForce GTX 660
DirectX: Version 11
Storage:26 GB available space
Table of contents:
1. Make sure your drivers are up to date
Time needed: 4 minutes
Updating your graphics card drivers is crucial when a game crashes, as outdated drivers can often cause instability and performance issues.
Hit simultaneously these keys on your keyboard: Windows + X
Choose Device Manager.

Because you're here for game crashes, you'll need to search for the Display adapters section, then double-click on it.

Once you expanded the section, look for the needed driver, then right-click on it, and choose to Update driver.

Now, go for the Search automatically for drivers option.

Have a little bit of patience until the process is done.
Now, that you discovered how to manually update graphics drivers, we consider it properly letting you know that you can also try an automatic solution that will definitely save much more of your time.
Outbyte Driver Updater is a software package that automatically monitors and updates drivers, without being needed any effort from your side.
This program scans all the drivers on your device and searches the Internet for the latest updates. If updates are available, it allows you to either download the missing ones or update them immediately.
⇒ Get Outbyte Driver Updater
Because it is important to have all the important information on this process, we suggest checking and saving our dedicated guide on how to update the graphics drivers for better gaming performance.
Keep in mind that this particular solution works also best if you're facing Dragon Age Inquisition low FPS or in case the game is not launching.
2. Disable background apps
Hit the Windows key, type Task Manager, then open the first result.
Make sure you're in the Processes tab.
Now, click on the app/program you don't necessarily use, then choose to End task.
Repeat the same process for any unnecessary app/program.
Do not forget that this workaround can also be useful in case Dragon Age Inquisition freezes on the loading screen.
3. Run the game as an administrator
Locate the game/gaming platform exe file.
Right-click on it, then navigate to Properties (As shown in the example below).
Go to the Compatibility tab.
Checkmark the Run this program as an administrator option.
Run the game and check if the problem is gone.
4. Verify the game files
Open Steam.
From the top menu, select Library.
Look at the left window pane, then right-click on Dragon Age Inquisition, and choose Properties.
Go to Local Files.
Choose to Verify the integrity of game files…
Now, check if the Dragon Age Inquisition crashes on launch are gone.
5. Update Visual C++
Some crashes are because of DirectX-related errors, if your game crashes because of the DirectX you need to download Visual C++ Redistributable for Visual Studio 2012 Update 4 which will update the Visual C++ and fix the crashes.
You can also try to see if your DirectX is updated to the latest version, you can find a tutorial from Microsoft on how to do this here.
Related articles:
We hope that our tips helped you to fix your Dragon Age Inquisition crashes on launch.
If you have any questions please feel free to contact us with a comment below and if you have persisting errors that can't be fixed contact us because we may release a patch on how to fix those errors so that you can play the game.