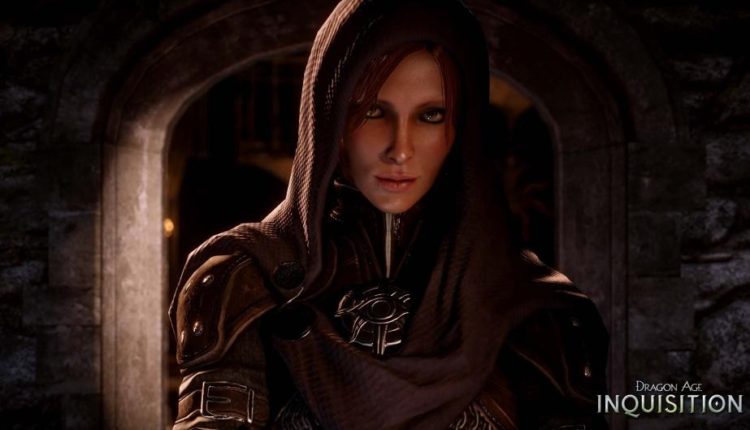 How to fix Dragon Age Inquisition Errors, Crashes, Low FPS, Freezes
Dragon Age Inquisition Errors were encountered by some players, after the game launch.The most common errors in the game are: Crashes, Low FPS, Freezes, Stuttering, Save Errors and game controllers that are not working properly.
Dragon Age Inquisition was released today, 18 November, for PC, the game may have impressed the majorty on consoles but on this version for PC there are some bugs that needs to be fixed and also some performance issues.The game is also a top contender for the 2014 game of the year and i am sure that it will be in the top games even with this minor bugs, errors and glitches that can be easily fixed by following our tips below on how to fix almost any error that the game has.
How to fix Dragon Age Inquisition Errors:
1) Dragon Age Inquisition Crashes
Some crashes are because of DirectX related errors, if your game crashes because of the DirectX you need to download Visual C++ Redistributable for Visual Studio 2012 Update 4 that will update the Visual C++ and fix the crashes.You can also try to see if your DirectX is updated to the latest version, you can find a tutorial from Microsoft on how to do this here.
If you are having random crashes through the game this can be caused by the overlaying programs, disable that to get rid of the random crashes, also make sure that your drivers are up to date.
2) Dragon Age Inquisition Low FPS and Stuttering
If you have constantly 30 FPS in the game that is because of the game limits that you can disable by creating a shortcut to the game and adding at the end this code: "-GameTime.MaxSimFps 60 -GameTime.ForceSimRate 60+"
3) Dragon Age Inquisition Freezes
Your game might freeze after the launch and you will hear the sound of the game but you won't be able to do anything.If this happens to you make sure that you have the minimum system requirements and that your drivers are up to date.
4) Dragon Age Inquisition Save Error
If you are getting an error saying that you can't save the game because of the insufficient space on your drive make sure that your My Documents folder is located in the C driver.
5) Dragon Age Inquisition PC Controls Issue
At this moment you can't fix the issues with the controls on the PC version of the game, you need to wait until Bioware releases a patch to fix that.We will also try to see if we can fix this problem and release a patch for you guys to fix this problem.
6) Dragon Age Inquisition Application Can't Start
This error may be caused by some corrupted files of the game or by an error with .NET Framewor, to fix it first update .NET Framework to the latest version and restart your PC after that check to see if the error is gone if not reinstall the game because you may have some corrupted files that cause you this problem.
7) Dragon Age Inquisition Pre-order and Deluxe Items
To find those items go to the chest called 'Special Delivery" in your room after you wake up, here you will find all your pre-order and deluxe items.
8) Dragon Age Inquisition No Voice Cut-Scenes
If your can't hear any sounds during the Cut-scenes of the game go to Desktop and right click on the Sound Icon from the bottom bar, go tot the options Playback > Speakers > Configure > and choose Stereo you can also try to change your frequency to 24bit 44100Hz from Advanced Settings.
9) Dragon Age Inquisition Download Stuck
If you are downloading the game on your console the initial game has 6GB and the full install 46GB so you need to wait a while for the game to download and install.If this error persists try to restart your console and start the download again.
10) Dragon Age Inquisition Invalid License
If you are getting the Missing DLL [MSVCP110.dll] Error: 0x7e that says that your license is invalid you need to download this update for Visual C++: Visual C++ Redistributable for Visual Studio 2012 Update 4.You can also try to install MSVCP110.dll mannualy by searching for it on google, download it and copying it into your game folder.
We hope that our tips helped you to fix your Dragon Age Inquisition Errors if you have any questions please feel free to contact us with a comment below and if you have persisting errors that can't be fixed contact us because we may release a patch on how to fix those errors so that you can play the game.