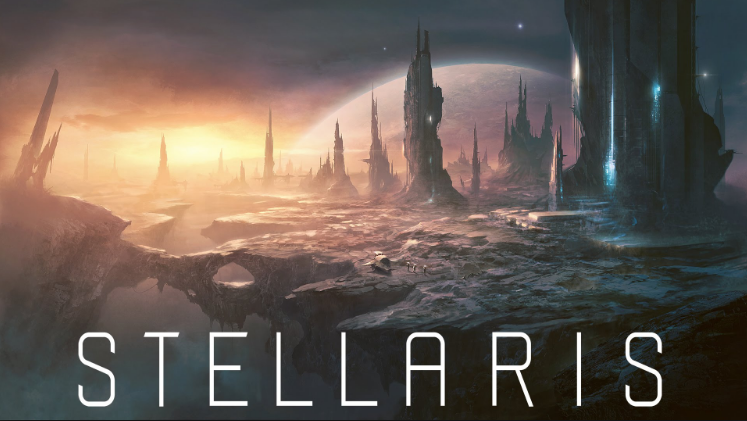 Stellaris Not Starting, Crashing: How to Fix These Issues
Revamp Your Gameplay with our easiest fixes! 🚀
X
INSTALL BY CLICKING THE DOWNLOAD FILE
Some players are unable to play the game due to Stellaris not starting and crashing issues.
The most encountered Stellaris problems that gamers reported on the Steam Discussions forum are crashes, performance Issues like Stuttering, Freezes, Low FPS, and a weird issue in which the game is unable to start.
Below we will help you fix all these with easy-to-follow solutions. First, make sure that you meet the minimum system requirements before trying to fix your issues with our guide.
MINIMUM:
OS: Windows 7 x86 or newer
Processor: AMD Athlon II X4 640 @ 3.0 Ghz / or Intel Core 2 Quad 9400 @ 2.66 Ghz
Memory: 2 GB RAM
Graphics: AMD HD 5770 / or Nvidia GTX 460, with 1024MB VRAM. Latest available WHQL drivers from both manufacturers.
DirectX: Version 9.0c
Network: Broadband Internet connection
Storage: 4 GB available space
Sound Card: Direct X 9.0c- compatible sound card
Additional Notes: Controller support: 3-button mouse, keyboard, and speakers. Special multiplayer requirements: Internet Connection or LAN for multiplayer.
Stellaris Not Starting, Crashing – Quick Fixes
These issues are very common. You click the Play button in Steam, and nothing happens, or you are prompted with a black screen and unable to play the game, or simply crash. For some players, Stellaris crashes at startup or randomly through the gameplay.
If you have problems starting the game in any way, try the following workarounds:
Disable any user-made mods
Verify the game cache (right-click Stellaris in Steam -> Properties -> Local Files -> "Verify integrity of game cache")
Delete the …\Documents\Paradox Interactive\Stellaris – folder on your computer (make sure to backup any saved files you may have in there)
Other methods you could try if the game is not starting or crashing:
Update GPU Driver – Stellaris requires up-to-date drivers for smooth gameplay. Make sure your graphics card and other system drivers are up-to-date. For this, we recommend Driverfix.
Adjust Graphics Settings – By reducing the graphics settings, you can lessen the load on your PC and keep Stellaris from crashing. To see if it helps, try lowering the graphics or resolution settings.
Run as Administrator – Some launch and crash issues may be resolved by running Stellaris as an administrator. Give the game administrative rights by selecting "Run as Administrator" with the right-click menu.
Compatibility Mode – If Stellaris is still crashing or failing to launch, try running it in compatibility mode. When you right-click the game's icon and pick "Properties," you may enable compatibility mode for an earlier version of Windows by selecting the compatibility tab.
If the game still doesn't start after doing the above steps, then completely reinstall the game.
❋ Stellaris Performance Issues
A lot of players are encountering performance issues in the game, the most common one is stuttering but other users also reported freezes and FPS Issues.
One of the easiest ways to improve Stellaris' performance is to lower the graphics settings. Try lowering the resolution or turning off graphics options such as shadows, reflections, or particle effects.
We hope that our solutions helped you fix your Stellaris errors and that now you are playing and enjoying the game. You can comment below if you encounter any issues in applying our solutions. Have fun playing!
If you encounter any issues or errors while playing your favorite games and require support, feel free to contact us here. Our team is always ready to assist you and ensure your gaming experience is seamless and enjoyable.