Honkai Star Rail Stuck on Loading Screen: How to Fix it
Are you stuck on the loading screen in Honkai Star Rail? Here is how you can fix the problem ⤵
Honkai Star Rail is an online game that's vulnerable to several gaming issues, which fans encounter while playing or logging into the game. One of these issues is Honkai Star Rail stuck on loading screen. When this happens, players are unable to access and play the game.
In this guide, we show you how to troubleshoot the stuck-on loading screen issue to ensure you open and play the title.
Why does Honkai Star Rail get stuck on the loading screen?
There is no exact reason why Honkai Star Rail may be stuck on the loading screen, as many factors may trigger this issue, including:
How to fix Honkai Star Rail stuck on the loading screen issue?
✅Pre-checks: Conduct the following quick fixes first before implementing our solutions below:
If you're still encountering the Honkai Star Rail stuck on the loading screen issue, conduct the following solution for a better gaming experience:
1. Update GPU drivers
Time needed: 2 minutes
Updating your GPU driver ensures that your PC performs properly and can support graphic-intensive applications such as Honkai Star Rail. Here's how to do this:
Open device manager

Right-click the start button and select Device Manager.

Open Display adapters

Double-click on the Display adapters to expand the menu context.

Update driver

Right-click the dedicated graphic driver for Honkai Star Rail and choose Update Driver.

Choose how to update the driver.

Choose how you want to update your driver. We recommend selecting Search automatically for drivers.

Complete process

The system will automatically install and download an update if it is available.

Restart your PC

Shut down your PC to save changes
Alternatively, you can download Outbyte Driver Updater to update your GPU automatically. This saves you the hassle, effort, and time required to manually search your computer for missing drivers. The tool automatically searches, downloads, and installs the latest drivers on your PC.
⇒ Get Outbyte Driver Updater.
2. Increase virtual RAM
Virtual memory combines temporary space on your hard disk with your RAM to create more space or memory. In case you run out of space on your RAM, you can manually increase your virtual memory by:
Click the start button and search for advanced system settings in the search tab above.
Press on View Advanced System settings.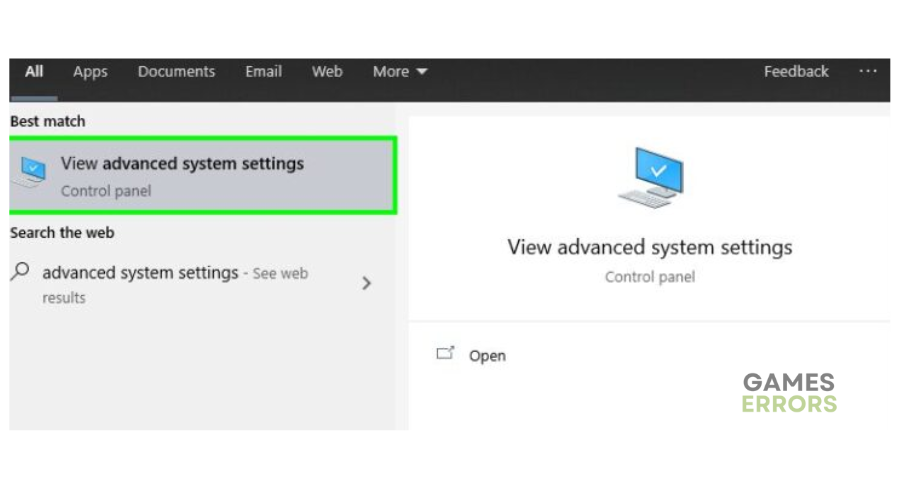 Click on the Advanced tab under Settings and select Change.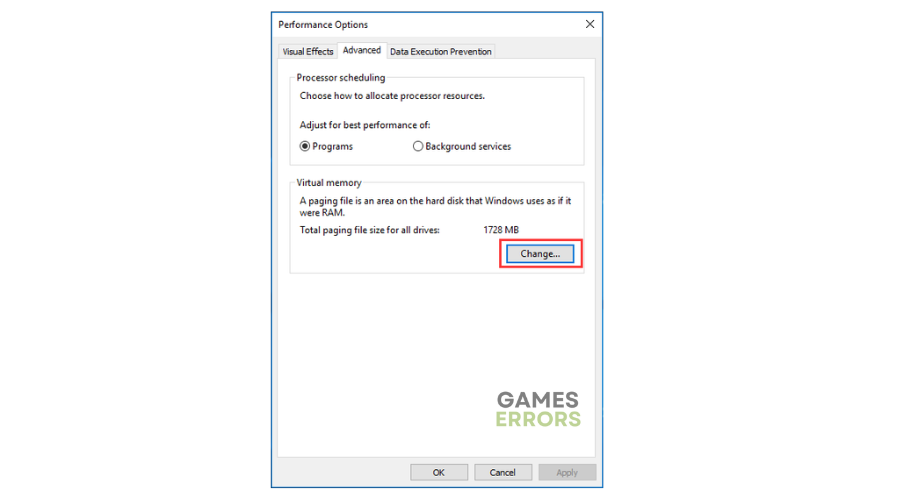 Check the text box labeled Automatically manage paging file size for all drivers.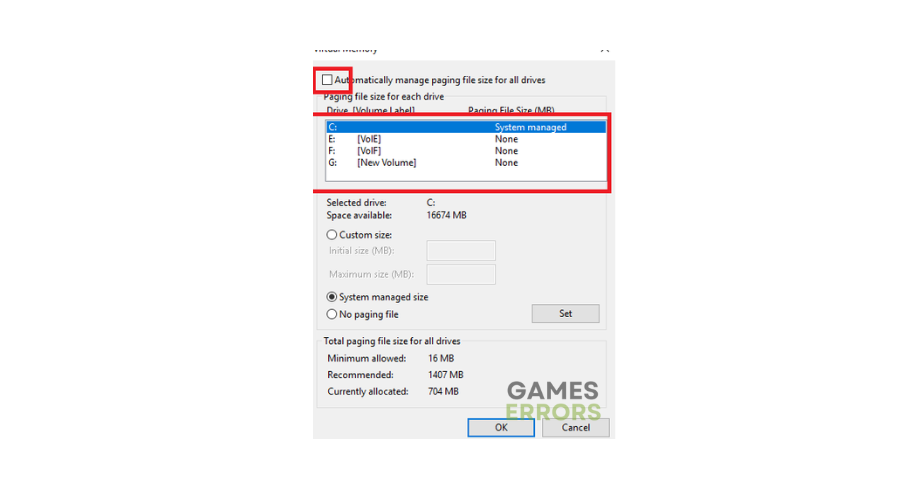 Select your C: drive. Under Custom size, in the Initial size(MB) and Maximum size (MB) text boxes, multiply the current value by three and key it in to increase the current RAM size.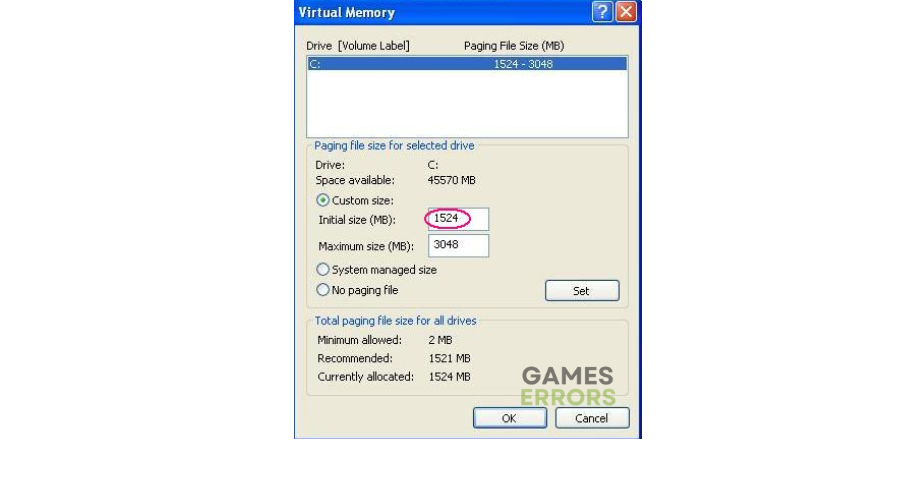 Click on Set and then OK to save changes.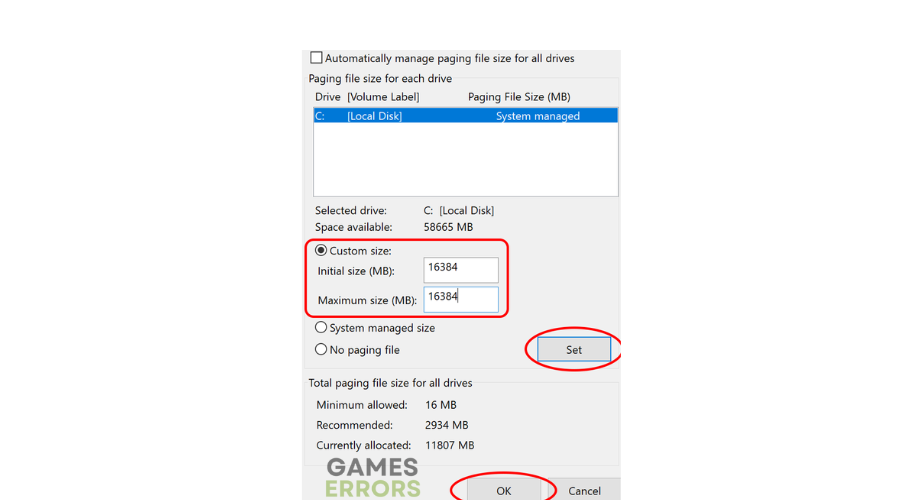 Relaunch your game to solve the issue.
3. Try turning off overlay apps
Some apps contain their own overlay program that may run in the background, causing issues with the gaming performance and Honkai Star Rail getting stuck on the loading page. To turn them off, do this:
Disable Discord Overlay
Open the Discord app and click on the gear icon below.
On the left pane, select Game overlay. On the right pane, toggle off the Enable in-game overlay tab.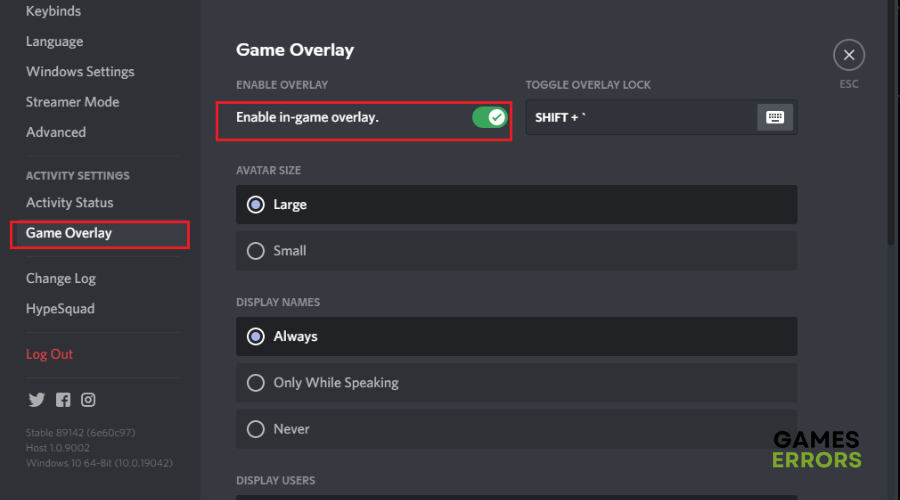 Restart your PC to save changes and launch Honkai Star Rail to see if the issue is solved.
Disable the Xbox Game Bar
Press the Windows+I keys to open Windows Settings.
Click on Gaming on the left pane and select Xbox Game Bar.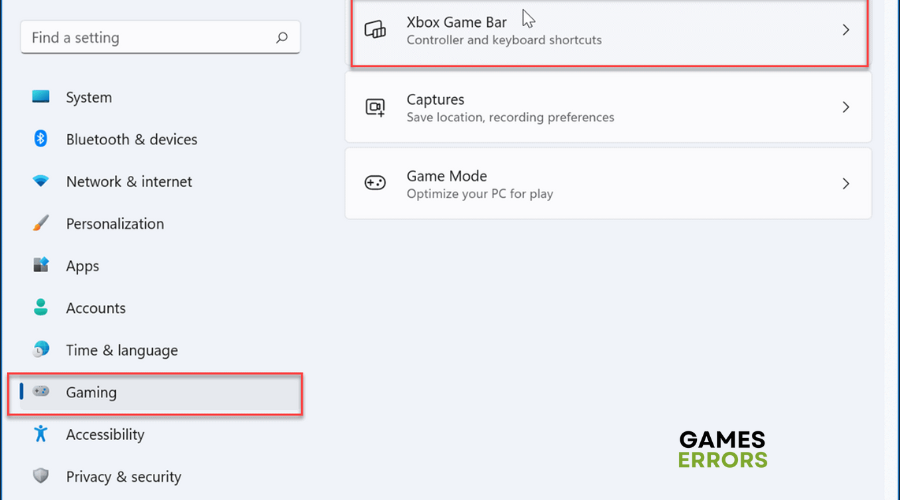 Turn off the Record game clips, broadcast, and screenshots tab.
Restart your computer to save changes and launch the game to see if the issue is solved.
➕Additional fixes
Related articles
Conclusion
Honkai Star Rail stuck on loading screen is a common PC problem that can frustrate many players. Remember to update GPU drivers, increase your virtual RAM, and turn off overlay apps.