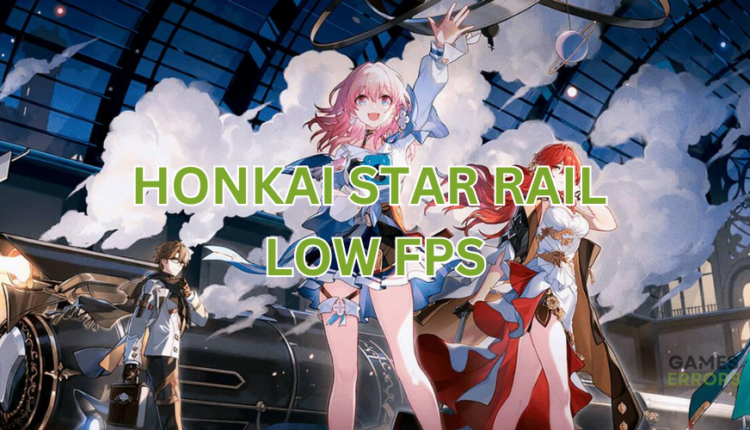 Honkai Star Rail Low FPS: How to Increase it
Learn how to increase your FPS in Honkai Star Rail below ⤵
Honkai Star Rail is an exciting game with hardly any game-breaking bug issues. However, depending on your hardware configuration, you may experience Honkai Star Rail low FPS issues on your device. Since most PCs don't have the required configuration to run the game in full resolution and higher FPS, you may experience stuttering, crashes, frame drops, and lagging while playing the game.
You can conduct specific tweaks to increase the FPS of your game, ensuring better performance. In this article, we discuss foolproof solutions that can help increase FPS to provide a better game experience.
Why is Honkai Star Rail experiencing Low FPS?
Honkai Star Rail could be experiencing low FPS for many reasons. These include:
How do I fix Honkai Star Rail low FPS?
✅Before troubleshooting, you can perform these quick general fixes first:
If the problem persists, try these fixes:
1. Adjust GPU settings
Adjusting GPU settings forces your PC to allocate more resources when running Honkai Star Rail. Here's how to optimize your graphics card performance:
Right-click on an empty area on your desktop and select NVIDIA Control Panel.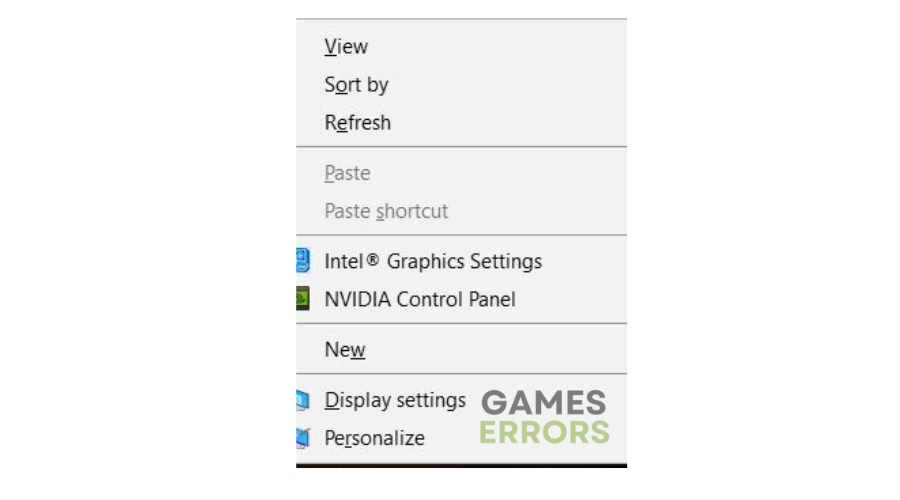 On the left pane, click 3D Settings. Next, select Manage 3D Settings and choose Program Settings.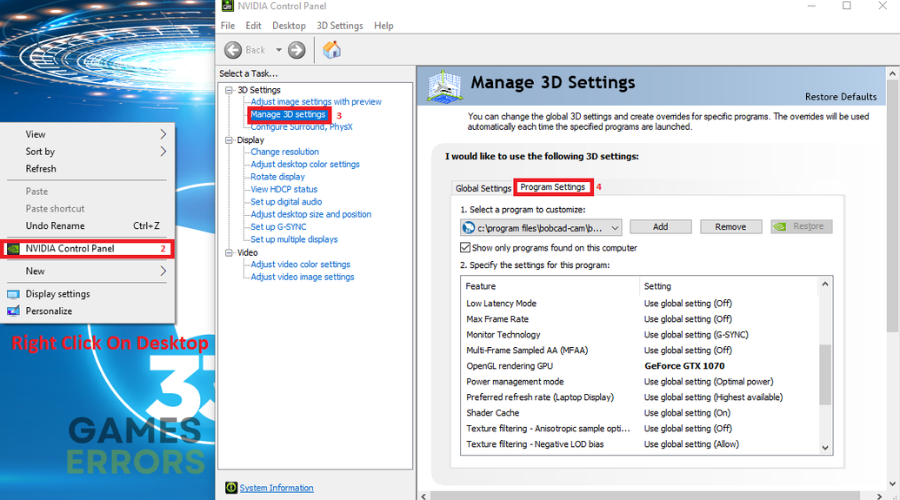 Click the arrow under Select a program to customize and find and select Honkai Star Rail in the list of programs.
Navigate to the Global settings tab and choose Prefer maximum performance under Power Management Mode.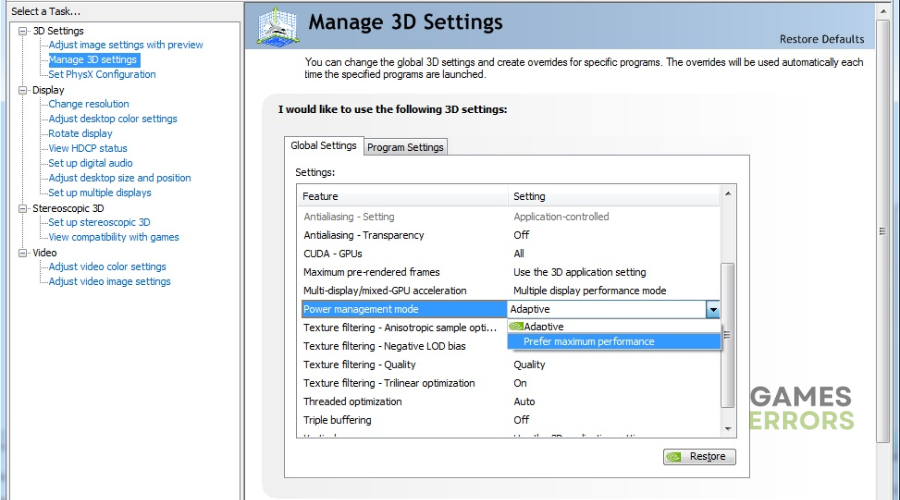 Save changes and relaunch Honkai Star Rail to see if the issue is solved.
2. Update graphics drivers
Time needed: 2 minutes
Outdated graphic drivers can lead to low performance and FPS drops. Here's how to update your graphics drivers to ensure smooth gameplay:
Open Device Manager

Right-click on the Start menu and select Device Manager.

Open Display Adapters

Double-click the Display Adapters tab to expand it.

Update Driver.

Right-click the dedicated graphics driver to expand the menu options and choose Update driver.

Choose how to update the driver.

Select how you want to search for drivers. We advise choosing Search automatically for drivers.


Complete process

An update app will automatically be installed on your PC

Restart your computer

Restart your PC to save changes, and relaunch the game to see if the issue is resolved.
Alternatively, you can download OutByte Driver Updater to update your graphics driver automatically. This trusted third-party tool searches for missing drivers on your PC and installs the latest drivers to ensure your PC functions correctly. This saves you the time, effort, and hassle required to update them manually.
⇒Get Outbyte Driver Updater
3. Optimize in-game settings
Optimizing your in-game settings can increase your FPS and improve your gaming experience. Here's a guide on how to improve your gaming settings:
Open your Honkai Star Rail game
Select the gear icon at the bottom to open the Settings menu.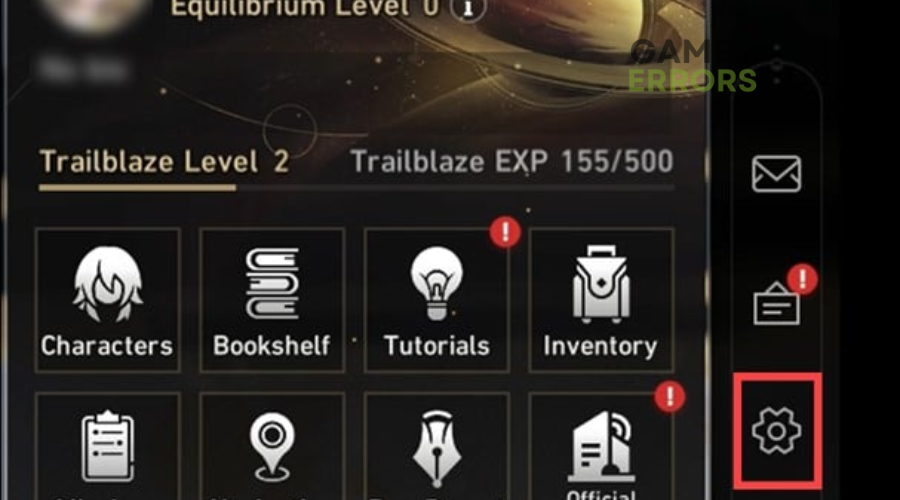 Select the Graphics Settings tab and adjust the following in-game settings based on your PC's capabilities:

Shadows
Resolution
Texture quality
Effects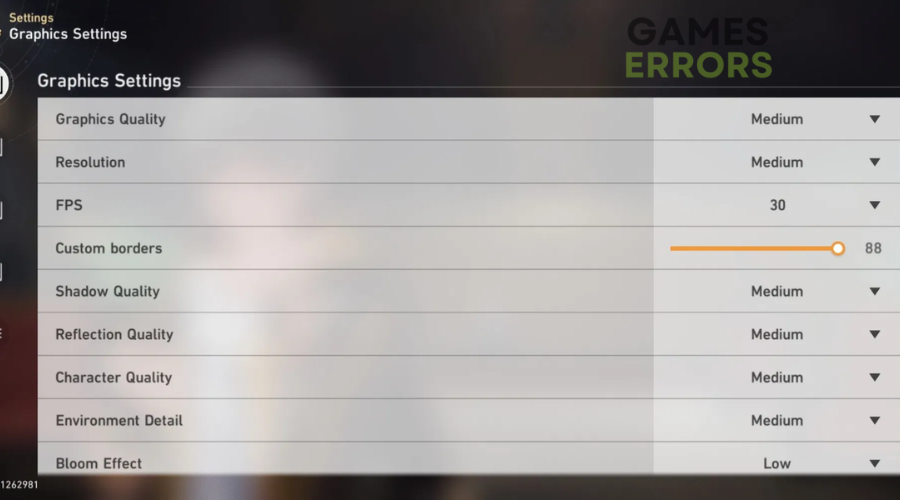 Disable unnecessary features such as depth of field and motion blur if they lower your FPS.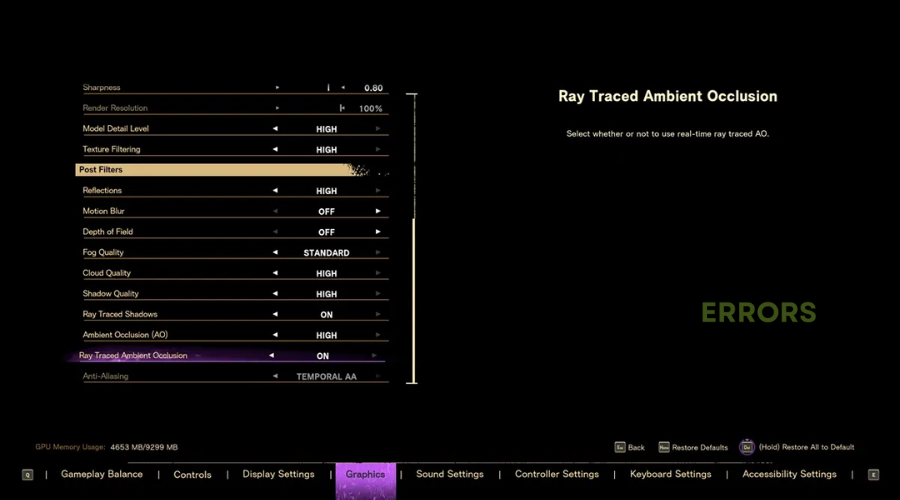 Experiment with different settings to find a balance between performance and visual quality.
Close the window to save the changes and relaunch the game to see if the low FPS issue is solved.
➕Other ways to increase your Honkai Star Rail FPS
Additional methods worth trying to fix the Honkai Star Rail low FPS issue include:
Related articles
Conclusion
Honkai Star Rail's low FPS may reduce the visual quality of the game and cause lags, ruining your gameplay experience. Remember to adjust GPU settings, update graphics drivers, and optimize in-game settings.