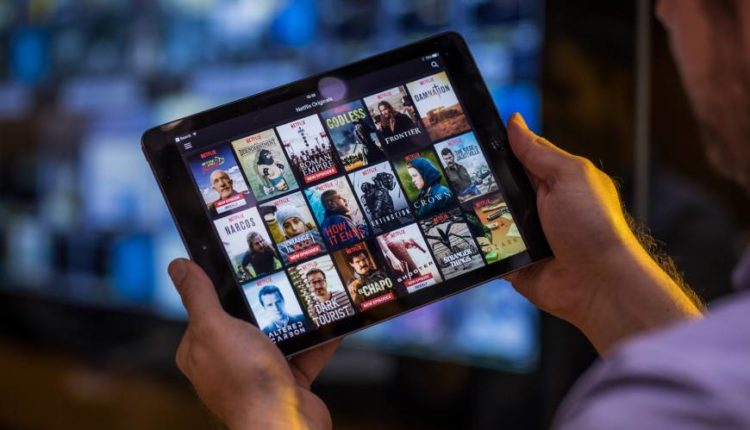 Is Quality Video Streaming Possible with a Free VPN?
If you want to unlock the world of content, read this guide and discover more about video streaming with a VPN!🤝
X
INSTALL BY CLICKING THE DOWNLOAD FILE
Using a VPN for streaming videos is becoming more and more popular among internet users for various reasons.
Some want to circumvent the regional restrictions of Netflix and similar services, while others are concerned with getting the best possible quality on the go.
In any case, there is no shortage of options available on the VPN market right now. Choosing the right one can take some time if you've never had to buy a VPN before, and there are some implications that you might haven't heard about to consider.
You'll find that there are plenty of providers on the market offering their services for free. And as with anything else, you might be wondering where the catch is.
After all, free services and products often come with a few strings attached. When it comes to watching videos on the internet, are free VPNs an option worth considering?
Does VPN block video streaming?
If you're considering using a VPN for video streaming, keep in mind that you can face some issues. However, this depends on several factors.
When connecting to a Virtual Private Network, your Internet traffic is redirected to a different server, which can slow the speed. In this situation, it is probably to face some problems while video streaming.
This can particularly happen in two different cases:
If you want to use a high-quality video
If your Internet speed is already weak
Additionally, in case of detecting that you're using a VPN, some streaming services that may block access to their content. Many worldwide streaming providers are using licensing agreements to restrict access to certain regions.
By default, a VPN is meant to bypass these kinds of restrictions, but you have to carefully choose the right option.
Lots of Virtual Private Networks are built especially for video streaming. Thus, VPNs offer features such as fast servers and dedicated IP addresses. These are just some of the capabilities that will support you in improving video streaming performance.
It's also worth mentioning that not all streaming sites overtly prohibit VPN use, so you might be able to utilize a VPN to access material that would otherwise be unavailable in your location.
The Current State of the VPN Market
The popularity of VPN services is through the roof at this point, and it looks like it will keep climbing in the near future.
This has created a very competitive environment, full of service providers offering different rates and deals. As mentioned above, free VPN offers are not rare at all. You have to be careful though – make sure to examine the company you're about to buy from in detail.
The competitive nature of the market has drawn a large number of companies to it in recent times. This means that it's common to come across someone who doesn't quite know what they're doing.
Free VPN services handled by an inexperienced provider are a recipe for disaster. Not just for the company either – you'll be at risk yourself.
Streaming Quality
Streaming quality will naturally be your main concern. While some free VPNs might be able to get the job done in a reasonable manner, this is a rare occurrence.
In most cases, you'll have to deal with severe rate limitations, which will lead to degraded quality of your video streams.
Free VPNs might not live up to their promises about country availability as well. In case you need a VPN to unlock extra content at your favorite streaming service like Netflix, you might be disappointed to find out that you're still blocked.
Availability
When you pay for a premium VPN service, you often get a few guarantees. Most importantly, you're usually guaranteed some percentage of uptime each month.
This means that you'll almost never have to go without a VPN, as the company is willing to back its promises with actual money. On the other hand, when you're using a free VPN, you can't complain when it suddenly goes down.
And this will happen – more often than you might be willing to deal with, in fact. Don't underestimate the availability issues of free VPN services.
The only exceptions are major companies with significant infrastructure that can afford to invest lots of resources into their free offers. But that's usually because they benefit from that in the end – it's advertising for their premium services.
Convenience
This brings us to another important point. Free VPNs often come with a few strings attached regarding the convenience of using them.
You might have to deal with ads being injected into the sites you're browsing. For some people, this is not only annoying but can be a privacy concern as well – more on that below.
The additional trackers that may get inserted into the websites you visit can also slow down your browsing.
This is on top of the already limited connection speeds you'll find yourself dealing with when using a free VPN.
This might work fine for regular browsing, but when you want to stream video without any interruptions, it's one of the worst deals you can get. That's putting aside the privacy issues that this all creates.
Privacy
Speaking of privacy, that's another issue some people pay very little attention to. With a free VPN, you don't know what's going on with your data.
Sure, the company might readily make various claims about how they're handling your data and how much you should trust them. But can you really believe what they're saying?
If it's a small, unknown company that just appeared on the market a few months ago, chances are there might be something shady going on with their business.
If they're offering suspiciously good free VPN services, there's a good chance that they're harvesting your data on the backend. They have to benefit in some way from what they're doing, after all.
The bottom line is, free VPNs can occasionally work for certain types of internet activity. But when it comes to video streaming, paid subscriptions are usually the only way to go. Between the quality issues and the privacy risks associated with free services, it's just not worth it.
Why using a paid VPN instead of a free one for video streaming?
Using a paid VPN instead of a free one can offer several advantages, including:
Better security and privacy: Most of the time, paid VPNs offer more robust encryption and security standards than free services. Consequently, third parties (like hackers, government, or advertising entities) are less likely to monitor or interrupt your online actions.
Faster speeds and better performance: Unlike free VPNs, the paid ones come with higher connection speeds and more dependable functionality. Usually, paid Virtual Private Networks are built with high-speed servers and exceptional network optimization techniques.
More server locations: Paid VPNs offer a huge amount of server locations and countries from which you can choose for video streaming. This is an important advantage as you'll be able to access geo-restricted material and you'll have better options to optimize your Internet connection speed.
Additional features and benefits: Keep in mind that paid VPNs support your video streaming activity with extra features and benefits, like built-in ad blocking, virus protection, and customer service. These features can improve your online experience and bring value beyond privacy and security.
If you want to video stream like a professional, we strongly recommend using a high-quality VPN. ExpressVPN is one of the most recognized on the market and this is thanks to its tons of advantages over a free VPN.
Because this software includes a huge database of servers, you'll be able to access content from a wide range of countries and regions. Plus, it will allow you to run your video streaming with fast speeds and minimal buffering.
It is important to mention that in opposite to free VPNs, ExpressVPN uses advanced encryption protocols (AES – Advanced Encryption Standard with 256-bit keys).
This will ensure the protection of your online activity and prevent your data from being stolen by cyber enemies. Because video streaming involves transferring tons of data over the Internet, this type of encryption is extremely important.
Plus, ExpressVPN comes up with a lot of other features that will take care of your streaming experience. In this case, we have to consider the built-in speed test or a split-tunneling feature.
Related articles:
So, now that you're here, you have all the info you need when it comes to video streaming with a VPN.
Are you still facing related questions? Feel free to share them in the comment section below. We'll ensure to get back to you as fast as we can.
If you encounter any issues or errors while playing your favorite games and require support, feel free to contact us here. Our team is always ready to assist you and ensure your gaming experience is seamless and enjoyable.