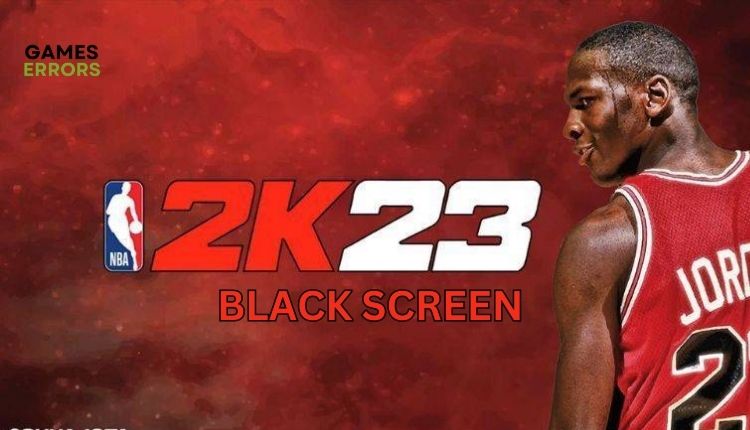 NBA 2K23 Black Screen: How to Permanently Fix It
If your NBA 2K23 shows a black screen after starting, we have a quick fix for this problem 🏀🛠
X
INSTALL BY CLICKING THE DOWNLOAD FILE
Although, at first impression, there is nothing revolutionary, NBA 2K23 has introduced quite a few small improvements that could pleasantly surprise you. From the first jump for the ball, you will feel how the game's tempo has changed on the field. A more uniform and slower basketball is played, which in many ways tries to simulate the matches you see live. Of course, not everything is excellent. NBA 2K23 also suffers from several problems that can significantly reduce your gaming experience and turn it into frustration. One such issue is when you start the game, it gets stuck on a black screen, and you can only quit the running game (Alt+F4). This guide will explain why this problem occurs and how to fix it.
Why does NBA 2K23 have a black screen after startup?
There are several reasons why NBA 2K23 has a black screen after launch, such as :
Incompatibility of your PC with the recommended specifications
Outdated GPU driver
Corrupted game files
Display mode problem
Vsync disabled
How do I fix NBA 2K23 black screen?
We recommend doing these simpler steps first:
If you haven't solved the problem, follow our next tips:
1. Update GPU driver
NBA 2K23 may experience startup issues, get stuck on the loading screen, crash, and get a black screen, all caused by outdated or corrupted graphics drivers. The first step is to update your graphics card driver to the latest version.
 1️⃣ Update GPU driver through Device Manager
1. Press the Windows+R keys to bring up the Run dialog.
2. Type; devmgmt.msc and hit Enter to open Device Manager.
3. Double-click on the Display adapters to expand, right-click on GPU, and select Update driver.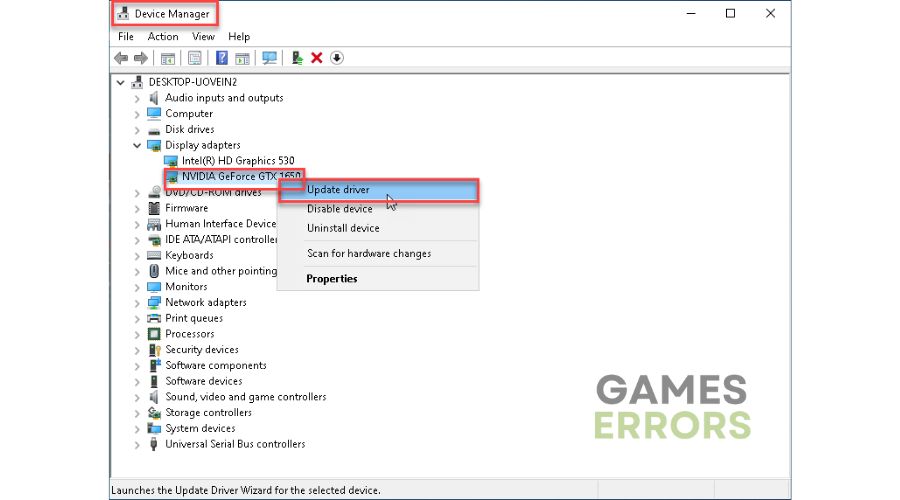 4. Follow the on-screen guide for searching, downloading, and installing the latest GPU driver version.
2️⃣ Update GPU driver through the web browser
Check the exact model of your graphics card, and based on that information, search for and download the latest driver from the official website of AMD, NVIDIA, or Intel.
3️⃣ Update GPU driver using Outbyte Driver Updater
The easiest and fastest way to always have all system drivers on your computer up to date is with Outbyte Driver Updater. This tool will scan and update all your drivers in a few mouse clicks, saving you valuable time.
2. Verify and repair game files
If one or more game files are missing or corrupted, you may have an NBA 2K23 black screen issue. Do the following:
1. Run the Steam client and go to your games library.
2. Right-click on the NBA 2K23 and select Properties.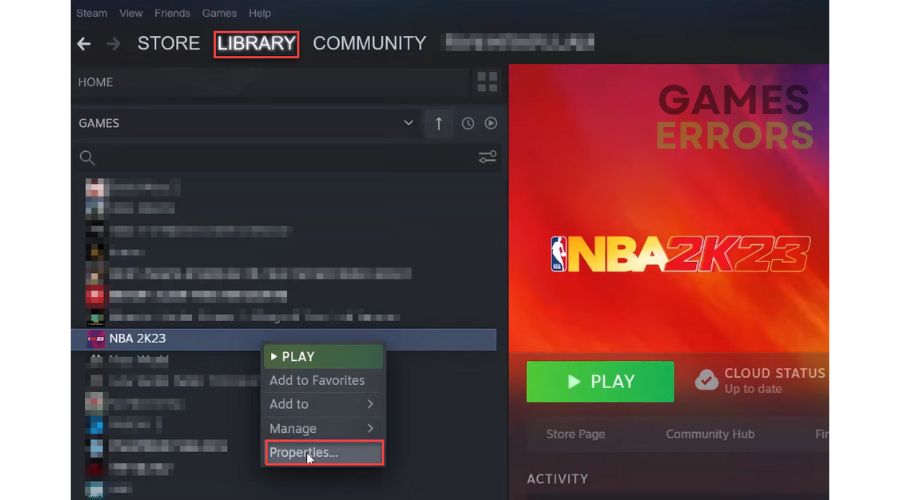 3. Select Local Files from the menu and click on Verify integrity of game files.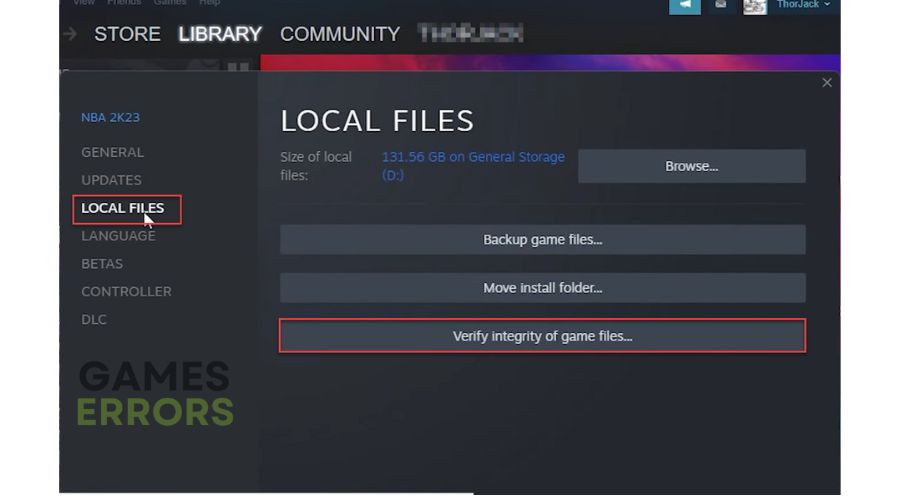 4. Wait for the file verification process to complete and launch NBA 2K23 to see if the launch issue is gone.
3. Lower your monitor's refresh rate
Time needed: 1 minute
You may have a problem with your monitor's high refresh rate. We recommend reducing the monitor's refresh rate as follows (for example, through NVIDIA drivers).
Open NVIDIA Control Panel

Right-click on the desktop and choose NVIDIA control panel.

Select Display option

Select Display>Change Resolution from the left pane.

Change Resolution and Refresh Rate

Lower your monitor refresh rate to 75Hz or 60 Hz to make it more stable while playing NBA 2K23.
4. Enable VSync in the GPU software
VSync is used to prevent image tearing and provide a smooth gaming experience. This function is located in your drivers and harmonizes the number of frames (FPS) generated by your graphics card with the monitor's refresh rate. If Vsync is disabled, you may experience black screen issues in NBA 2K23. To check if Vsync is enabled in the NVIDIA drivers, do the following:
1. Right-click on the desktop and choose NVIDIA control panel.
2. Select Manage 3D Settings from the left pane.
3. If VSync is disabled, enable it by selecting ON from the drop-down menu and clicking Apply.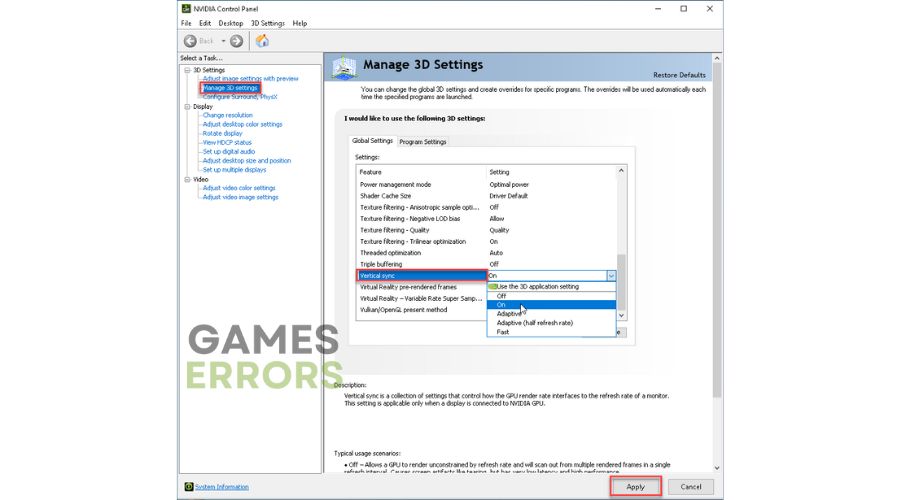 5. Run NBA 2K23 in windowed mode
There is a possibility, depending on your PC configuration, that running NBA 2K23 in full screen or borderless mode may cause black screen issues. So try running the game in windowed mode as follows:
1. Run the Steam client, visit your games library, and locate NBA 2K23.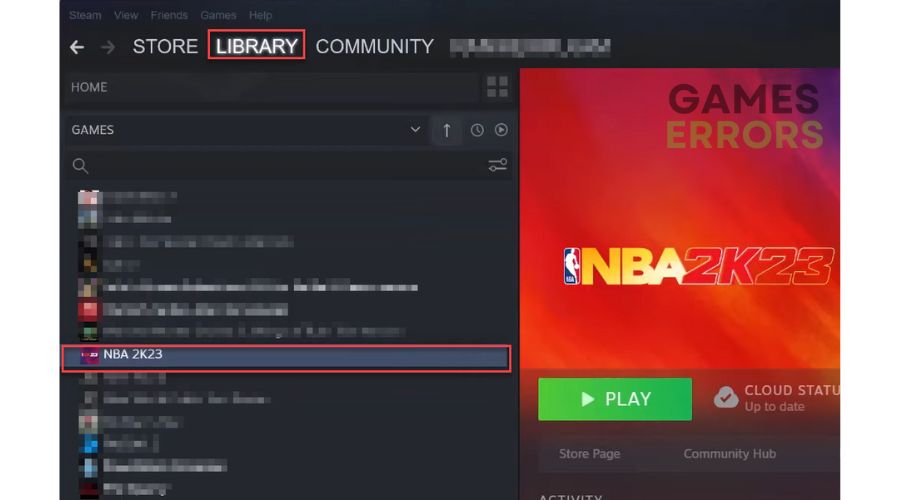 2. Right-click on NBA 2K23 and select Properties from the context menu.
3. Select General from the menu and type; -windowed -noborder in the Launch options.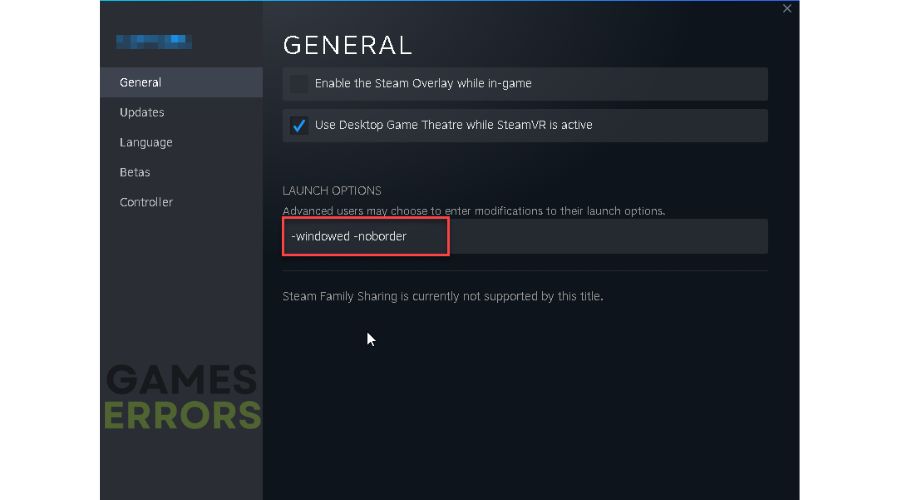 4. Restart Steam and try relaunching NBA 2K23 to see if the black screen issue is gone.
Extra steps:
If, after all our tips, the black screen issue in NBA 2K23 still exists, consider these options:
Stop overclocking your GPU/CPU
Update NBA 2K23
Close all unnecessary background tasks like antivirus, P2P, VPN, etc.
Disable overlay in Steam, Windows (Xbox Game Bar), and Discord
Reinstall game
Related articles:
Conclusion
This is all we have prepared for you if you encounter the problem that NBA 2K23 only shows a black screen after starting. If you have a different solution or additional questions, comment below.