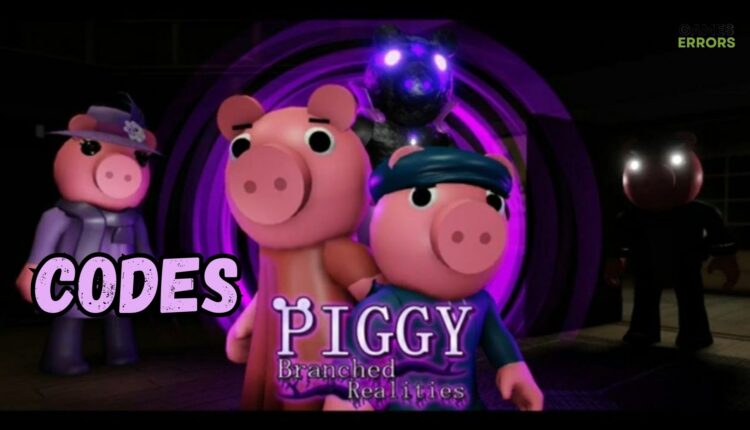 Piggy Branched Realities Codes: Latest Updates For 2023
To maximize your chances of getting free Piggy Branched Realities codes, it's crucial to stay informed by constantly consulting this guide! 🐽
As you navigate through various chapters and scenarios of Piggy Branched Realities, you'll encounter unique challenges and mysteries, using codes can make a huge difference.
These will provide you with the tools and advantages needed to conquer these obstacles and uncover the secrets hidden within the game world.
Read our guide completely, so you won't miss out on the opportunity to level up your Piggy adventure!
What are the Piggy Branched Realities codes?🐷
1. Working codes
| | |
| --- | --- |
| Codes | Rewards |
| 💯100KMEMBERS | Redeem the code for 100 Cosmic Coins and 10 Orbs |
| 🌟1MVISITS | Redeem the code for X100 free coins |
| 💡5MVISITS | Redeem the code for 5 Orbs |
| ⚡5MVISITSPART2 | Redeem the code for 555 Cosmic Coins |
| 💙BUDGEYBUTBLUE | Redeem the code for X rewards |
| ⏳ch2delay | Redeem the code for 250 Cosmic Coins |
| 🎉HaveABranchedNewYear | Redeem the code for 350 Chocolate Coins, 350 Cosmic Coins, and 25 Orbs |
| 🍫HollyJollyRealities | Redeem the code for 350 Chocolate Coins, 350 Cosmic Coins, and 25 Orbs |
| 🥳PBR1ANNIVERSARY | Redeem the code for Special Skin |
| 🌞summerboost | Redeem the code for 100 Cosmic Coins |
2. Expired codes
For now, there are no expired codes. However, we anticipate the release of more codes in the near future, so be sure to frequently check this guide for the latest updates.
How do I redeem piggy codes?🐖
Open the game, then look for the Codes, and click on it.
This will open the redemption box.
There, copy then paste one of the recommended codes in this guide.
Finally, choose to Redeem it and you're all set!
How can I get more free codes for Piggy Branched Realities?🆓
Frequently come back on this guide – One of the most crucial steps is to regularly check our dedicated guide. This serves as your portal to the most up-to-date codes available. Therefore, we recommend not to miss out on any opportunities for free rewards.
Follow the game's social media profiles – Game developers often use platforms like Twitter, Facebook, Instagram, and others to unveil exclusive codes during special events or promotions.
Participate in in-game events and challenges – Piggy Branched Realities frequently hosts events that offer codes as rewards for completing missions, solving puzzles, or achieving significant milestones within the game. Engaging in these activities not only enhances your gameplay but also grants you access to coveted free codes.
Keep an eye out for code giveaways within the Piggy Branched Realities community – Sometimes, players or community leaders generously share codes through various channels like forums, Reddit, Discord servers, and other platforms. Engaging actively within these communities, while participating in discussions, can often result in stumbling upon hidden code treasures.
What is the Red Update in Piggy Branched Realities?🟥
Within Piggy: Branched Realities, the Red Update, a special April Fools edition, introduced short-term adjustments that impacted the game's visual elements, names, and on-screen information.
How do you get the new skin in Piggy Branched Realities?🚀
Skins serve as cosmetic items available for purchase in the Main Menu Shop/Store using Cosmic Coins. These skins allow players to alter the appearance of their Piggy character.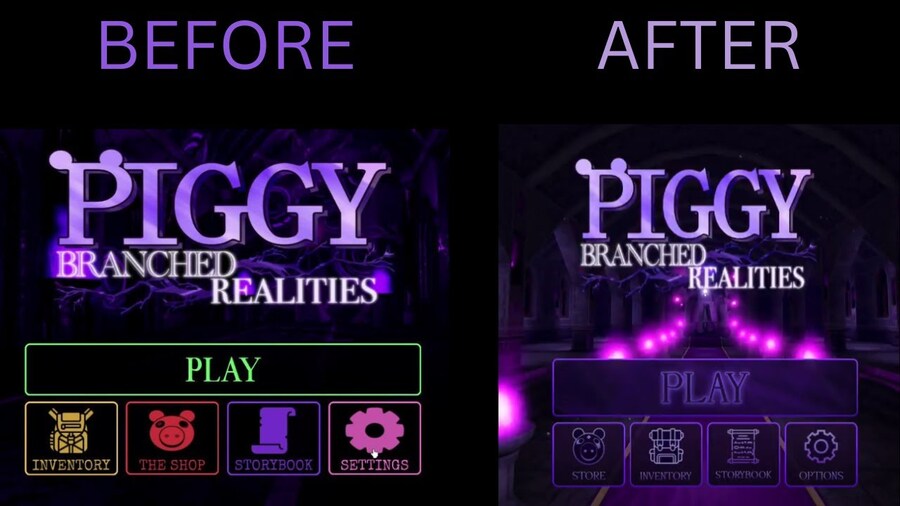 To access more information about a particular skin, simply click on the i button located on the respective skin's shop icon. By doing this, you may uncover additional lore details and background information related to the character associated with the skin.
🏆Related articles:
In conclusion, Piggy Branched Realities codes offer an excellent way to enhance your gaming experience in the Roblox universe.
By using them wisely, you can unlock valuable rewards and customize your character. Finally, you'll be able to conquer any challenges that await Piggy Branched Realities.
Keep this guide at your fingertips, stay engaged with the Piggy community, and always be on the lookout for new codes.
With these resources, your journey through Piggy Branched Realities is bound to be thrilling and rewarding. Happy gaming, and may your adventures be filled with excitement!