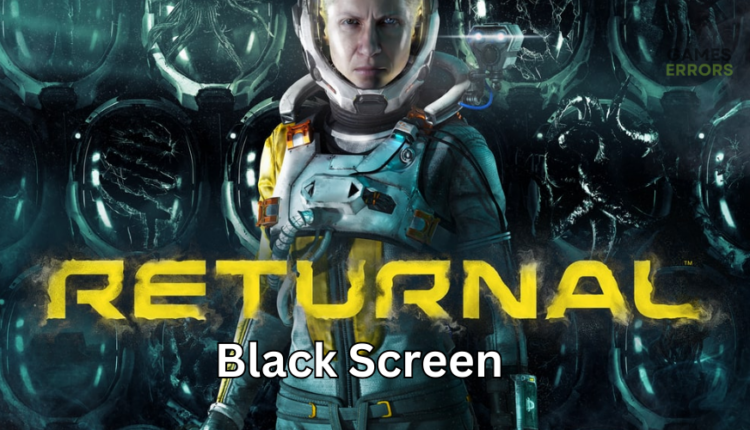 Returnal Black Screen: What It Means And How To Fix It
Getting a blackscreen when launching Returnal can be frustrating. Learn how to fix this below ⤵.
It's been over a year since Returnal was released on PC, and the title continues to be a popular game among gamers. However, despite its success and popularity, the game faces several shortcomings that make gaming annoying. One such shortcoming is the Returnal black screen error. Many PC players have complained they face a black screen when they start the game. Some get past the main menu, but it loads into a black screen with audio playing in the background. Others get a black screen as soon as they launch Returnal.
If you're encountering the Returnal black screen error, we have detailed some foolproof solutions below to help you fix it.
Why is Returnal showing a black screen?
Some of the reasons why Returnal shows a black screen when launching include the following:
Outdated graphic card drivers
Software and system incompatibility
Lack of administrative privileges
Corrupted or missing game files
Corrupted or outdated game version
Windows security program issues
Misconfigures game settings
Interference from background processes
How to fix the Returnal black screen issue?
Before diving into our troubleshooting guide, perform the following prechecks:
Check whether your PC meets the hardware and system configurations to play Returnal.
Update Returnal to the latest version and also update Windows.
Allow Returnal to run as an administrator.
Verify the integrity of Returnal game files to eliminate corrupted and missing files.
Turn off Windows security programs, like Firewall, or add Returnal to your PC's firewall exception list.
Disable startup programs and applications hogging your PC's resources.
If you run into the Returnal black screen error, perform the following fixes:
1. Disable fullscreen optimizations
Fullscreen optimization is an operating system that allows your PC to optimize the performance of games, ensuring they don't use up many resources. It's normally on by default and can trigger issues during gaming, such as a black screen and crashes. Disabling it may help boost performance and prevent such problems. To do this:
Locate the Returnal executable file on your PC. Or, in the Windows search bar, type Returnal, right-click it, and select Open file location.
Here, you'll find the Returnal EXE.file. Right-click it and choose Properties.
Navigate to the Compatibility tab.
Under Settings, check the box labeled Disable fullscreen optimizations.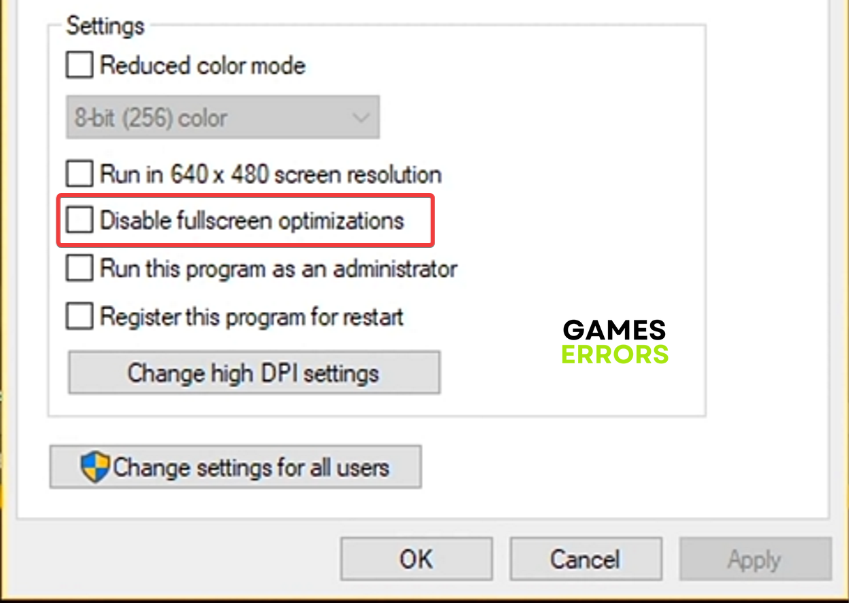 Click OK to save changes.
Launch Returnal to see if you get a black screen.
2. Install the VP9 Video Extension
Time needed: 2 minutes
Many players have reported fixing the Returnal black screen by installing the VP9 Video Extension from Microsoft Store. Here's how to do this:
Open Microsoft Store

In the Start Menu, key in Microsoft Store and select Open.

Find VP9 Video Extension

On the Microsoft Store search bar, type VP9 Video Extension and press Enter.

Get the extension

On the left-hand pane, click the Get tab to add the extension to your library. Let Windows download and install the extension.

Restart

After the download and installation are complete, restart your PC and launch Returnals to see if the black screen error is solved.
3. Update graphic card drivers
Updating your graphic card drivers ensures your PC offers the best gaming performance. It also prevents common gaming problems, like black screens and crashes, that get in the way of fun. There are two ways to update your graphic card drivers:
Manually
Open Device Manager on your PC.
Click the Display Adapters category to expand the list.
Right-click the graphic card driver you want to update and click Update Driver.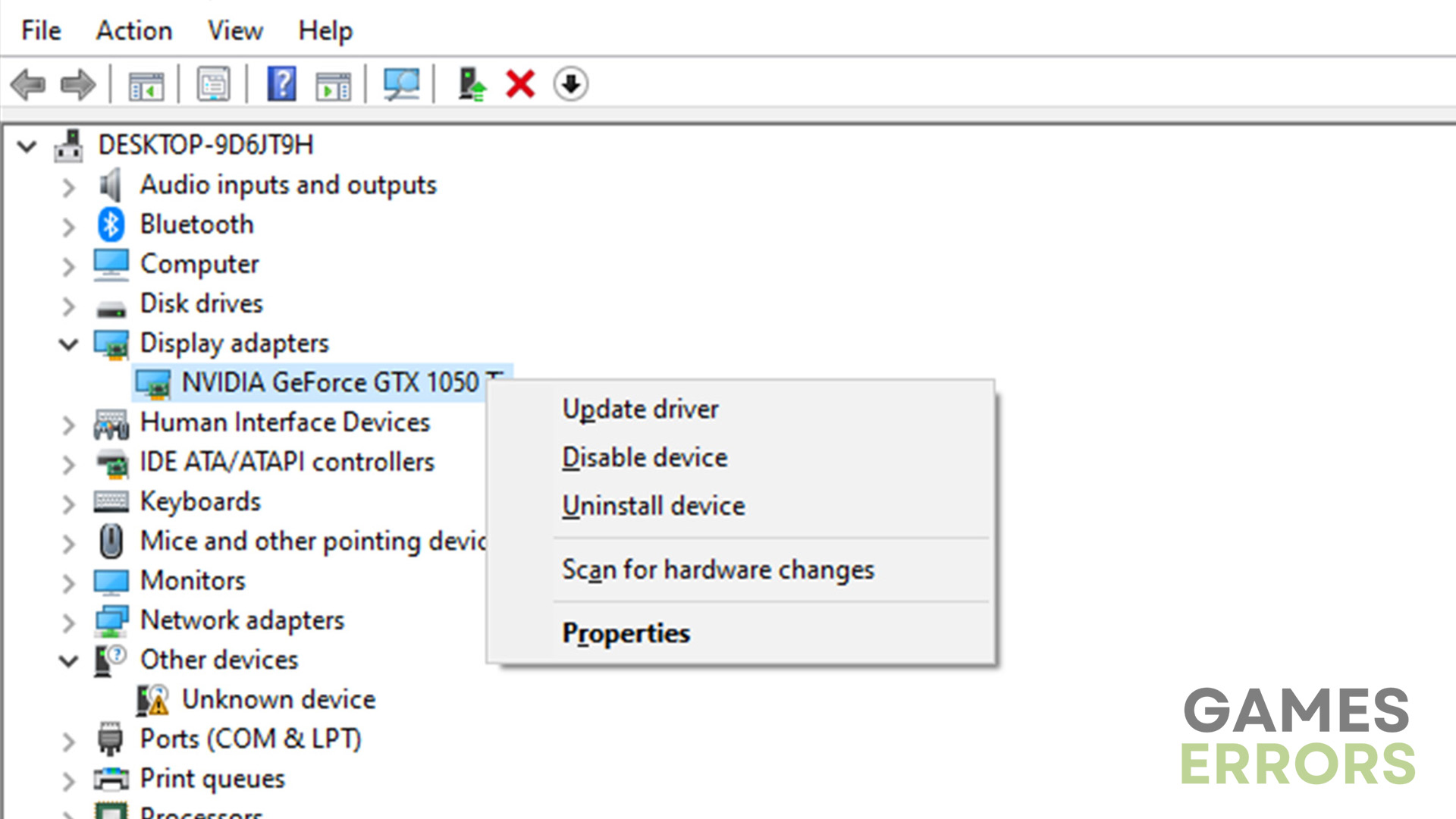 A new window will appear. Select the first option – Search automatically for drivers.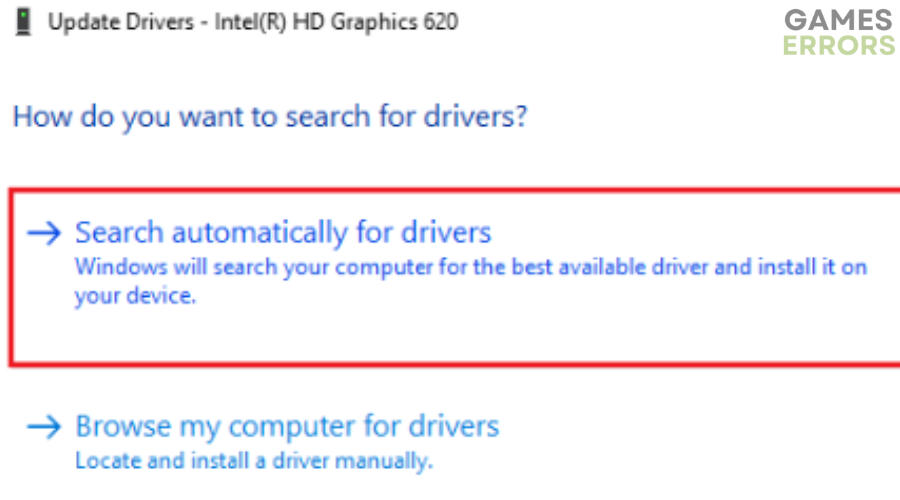 Allow your system to find and install the latest graphic card drivers.
Restart your PC to apply changes.
Launch Returnal and check whether the black screen error is resolved.
Automatically
You may not have the patience, time, or computer skills to update your graphic card drivers manually. In this case, automatically update them with a trusted third-party app like Outbyte Driver Updater. This app automatically updates your graphic card drivers, saving you time and effort.
⇒ Get Outbyte Driver Updater
🚀Additional fixes
Other fixes that players have tried include the following:
Disabling application overlays like Steam and Discord.
Reinstalling the game, but we only recommend doing this if all the fixes mentioned don't work.
Contacting Returnal support for assistance.
Related articles:
Conclusion
The Returnal Black screen error is an annoying issue that prevents players from successfully launching and playing the game. You can resolve the error by disabling fullscreen optimizations and installing the VP9 video extension. Remember also to update your graphic card drivers so your PC functions correctly.