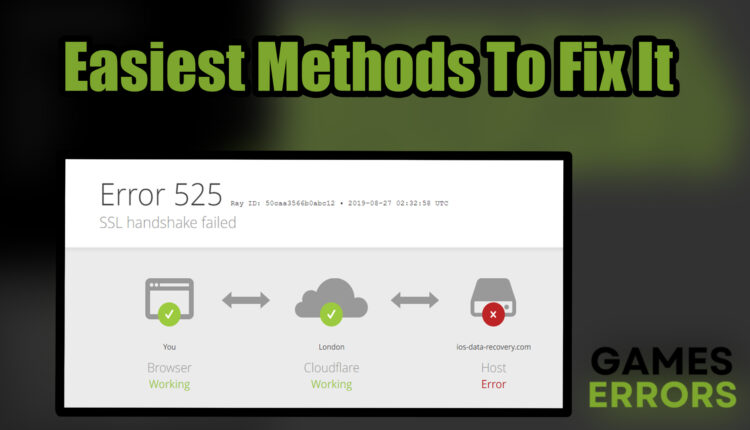 Roblox Error Code 525: Easy Methods To Fix It
One of the first things you should try is restarting the device you are using to play Roblox. If that doesn't work, there are a few other simple ways around this problem.
X
INSTALL BY CLICKING THE DOWNLOAD FILE
It is not uncommon to run into issues like the Roblox error code 525, especially when it comes to video games that are as popular as this one. When it comes to Roblox, there are many technical issues you are likely to come across and thus, we offer quite a lot of guides and easy fixes to get you through those problems as quickly and easily as possible.
In today's guide, we will talk about the Roblox error code 525 specifically and go through a couple of simple and straightforward methods you can use to fix it in no time!
What does the Roblox error code 525 mean?
You are most likely to encounter this issue when trying to join a server on Roblox. In other words, the Roblox error code 525 is a Cloudflare SSL handshake error. So, this means that the reason you are facing this issue is that Cloudflare isn't able to connect your PC to the Roblox server you are trying to join.
How to fix the Roblox error code 525?
Before you dive any deeper into fixing the Roblox error code 525, make sure you do the following:
Disable any ad-blocker add-ons
Make sure you are using a supported browser
Configure the Firewall so that it allows Roblox to access the internet
Luckily, this error code can be very simple to fix. The reason for that is that there is no extensive line of possibilities why this problem is happening. There are only two possible causes – either there is something wrong with the connection on your end or on the server you are trying to join. So, to fix this issue, try some of the methods below:
1. Restart the device
Sometimes, the device you are trying to access the server from may not be responding or some apps on it may no longer be working. Therefore, simply restarting your device might be the quickest and easiest solution to this problem. All you need to do is shut down the device, leave it for a few minutes and turn it on again.
2. Restart the router or modem
Whenever you are facing issues in a video game that are related to internet connection, you always need to try restarting the router or modem. Depending on the design of it, this process may vary a bit but the following steps usually work in most cases:
Turn the router or modem off either by unplugging the cord or pressing the power button.
Wait for a minute or two before turning it back on.
Reconnect your PC to the network and see if it solved the issue.
3. Clear the Roblox cache
It is nothing unusual for cache and app data to cause issues in video games. Of course, this temporarily stored data allows the device to recall the info quickly when reopening a certain app. Still, over time, it may collect various files it doesn't really need and cause issues with apps like Roblox.
How to clear Roblox cache on PC (Windows 10)?
There are quite a lot of users who play the game using a PC. If you are one of them, this is the easiest way to clear the Roblox cache: 
Go to the Windows search bar, type "RUN" and press "Enter".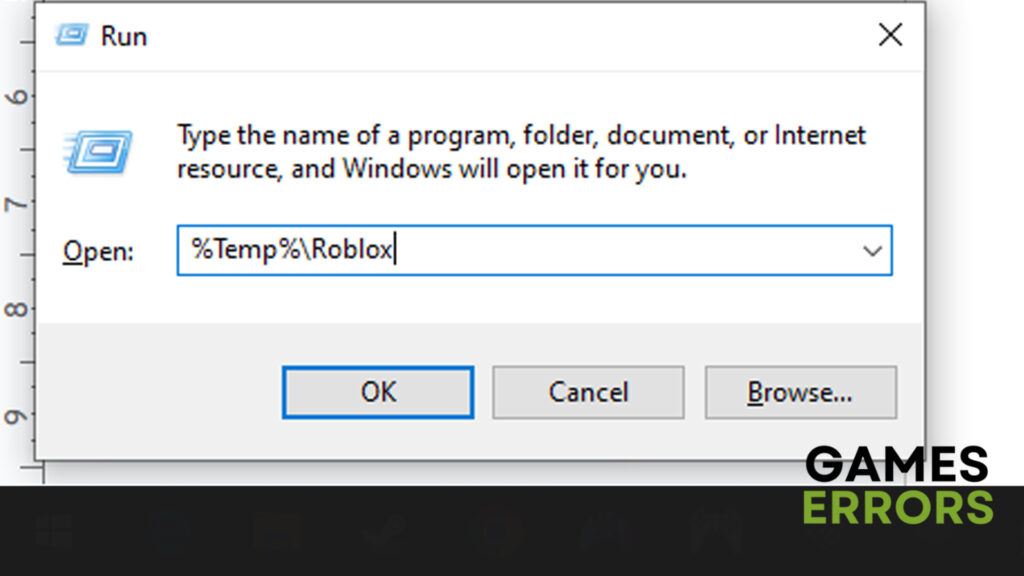 Now type "%Temp%\Roblox" and press "Enter" again. This will lead you to the Roblox cache folder.
Select all the files inside this folder and press "Delete".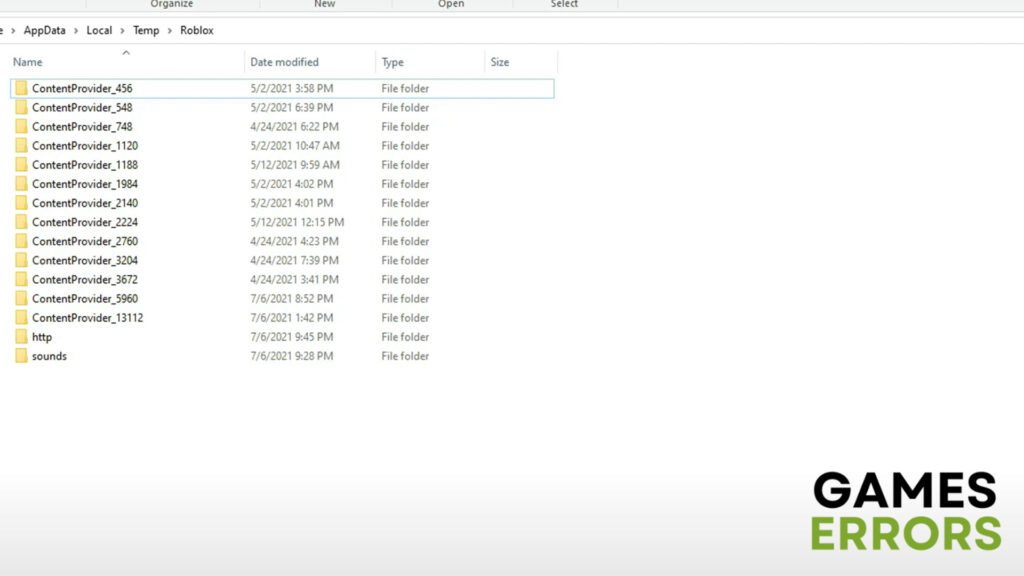 How to clear Roblox cache on Android?
Luckily, it is even easier to clear Roblox cache and app data on Android devices. Here are a few simple steps you need to go through:
Open up "Settings" and go to "Apps". 
In the search bar of the Apps section, type "Roblox," click on the icon and go to the "Storage" option.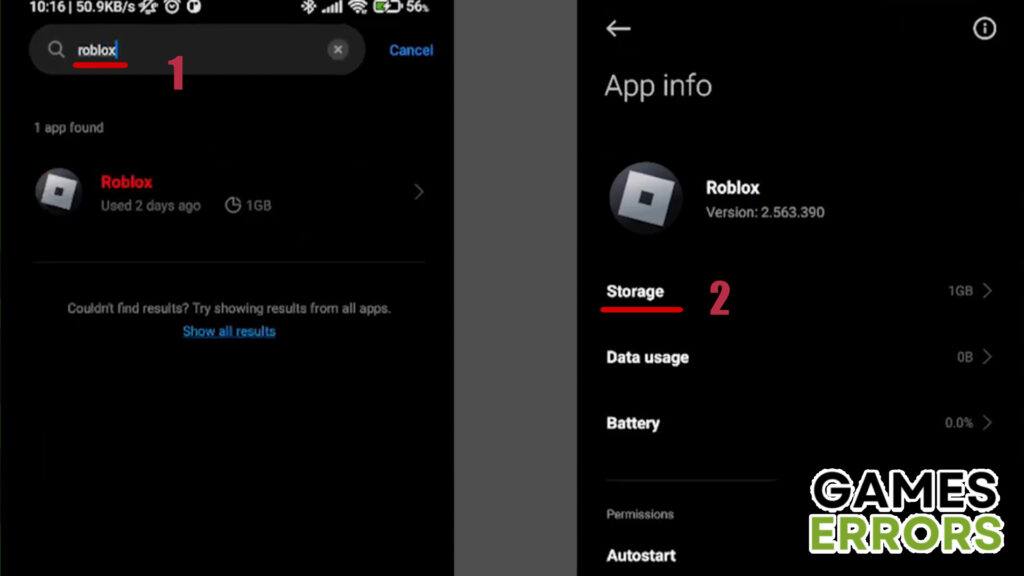 This is where you should be able to clear the cache. Usually, there is a "Clear data" option at the bottom that allows you to clear the cache and app data. Still, we recommend you go with an option that allows you to clear the cache only and see if that works.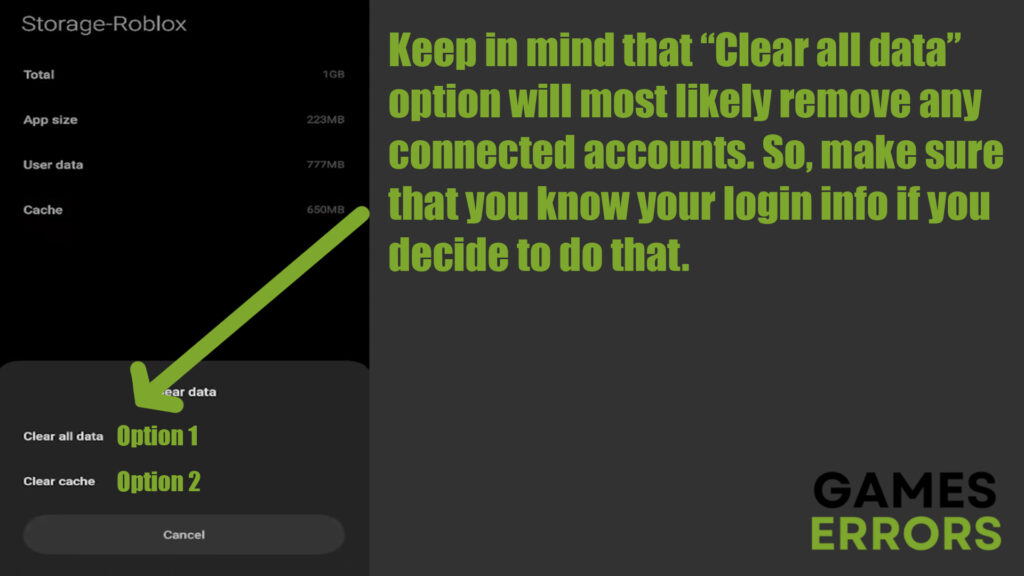 Additional tips for the Roblox error code 525
If none of the methods worked, you can always try reinstalling Roblox. It is often a solution for such errors in video games.
If you are not connected to the internet directly but with a Wi-Fi adapter instead, you should try unplugging it and putting it back into the USB port.
Other related articles:
Final Verdict
As you can see, the Roblox error code 525 can be quite simple to fix. If none of the methods above work, you can try reinstalling the game and see if that fixes the issue. However, if you are still facing the issue even after reinstalling, there just may be something wrong with the server you are trying to join. But, if you still think that the issue is on your end, you can always contact the Roblox support team for further guidance.
If you encounter any issues or errors while playing your favorite games and require support, feel free to contact us here. Our team is always ready to assist you and ensure your gaming experience is seamless and enjoyable.